If you're looking for a great place to capture sunrise on the east coast look no further than Sandy Point State Park. This Maryland state park offers an incredible view of a few lighthouses and of course the Chesapeake Bay Bridge.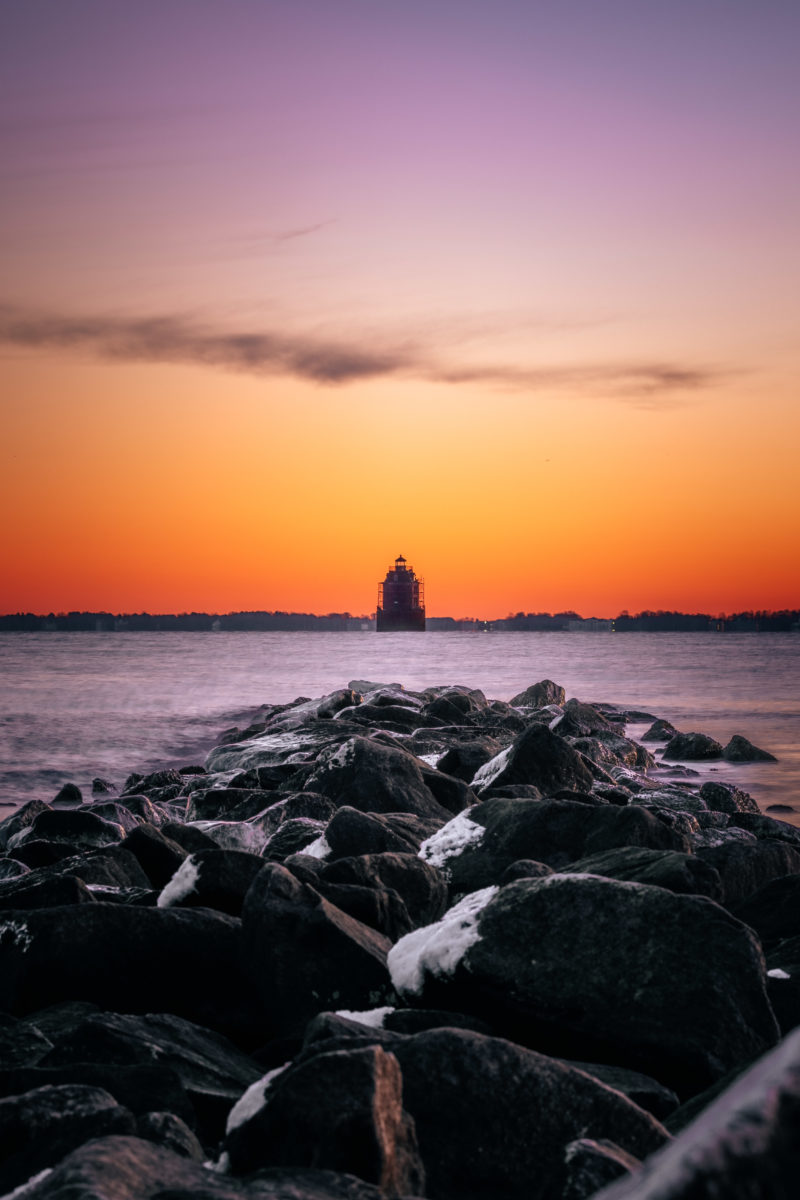 ---
Getting to Sandy Point State Park
Located right off Route 50 you'll have no trouble getting to Sandy Point from the DC area via car. Once you get closer to the Bay Bridge you'll start to see signs for Sandy Point state park.
The park requires an entry fee that can be paid with cash or credit card via a machine at the entrance. You can check prices on Sandy Point's website, on my visit I paid $3 for entry. Their website says they open at 7 a.m. but I had no issue getting in at 6:45 a.m. for sunrise. It's best to visit in the winter months if you're planning to photograph sunrise since it'll ensure the park is open.
Once you're in the park you'll have plenty of places to park and walk to the beach. To get a great view of the lighthouses and bridge I parked at the most east parking lot. Then it's a short walk to the eastern point of the park.
Sandy Point State Park on Google Maps
---
Sandy Point State Park Photos
Here are photos I've taken at Sandy Point from sunrise! Including the William Preston Lane Jr. Memorial Bay Bridge, Sandy Point Shoal Light, and Baltimore Harbor Light.
Recommended Photography Gear: If you're planning on photographing the area I recommending bringing a telephoto lens to capture close up of the bridge and light houses. Of course an ND filter is a great addition to capture the water of course. I used a 10-stop ND filter on my visit to the state park.
One of my favorite compositions was the rocks lining up with the Sandy Point Shoal Light.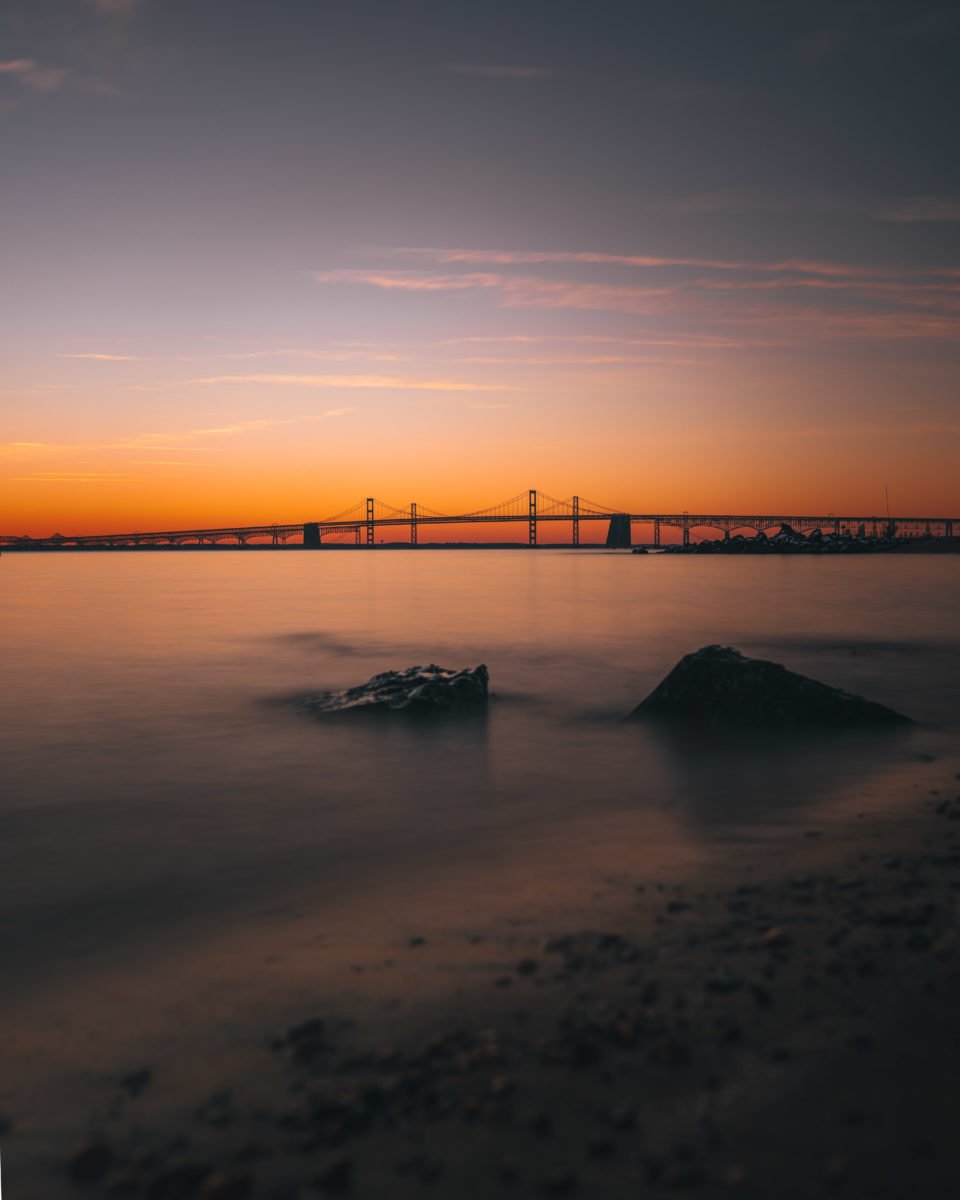 ---
I hope you enjoyed my pictures from Sandy Point State Park. I want to give a shoutout to Adam Brockett as well who showed me the best angles to capture the park.