After seeing Instagram posts popping up from this unusual art installation by Toki I knew I had to find it. Hidden on the top floor of an abandoned building near the Rhode Island Metro station is the installation.
NOTE: This Art Installation Has Now Been Removed (Photo)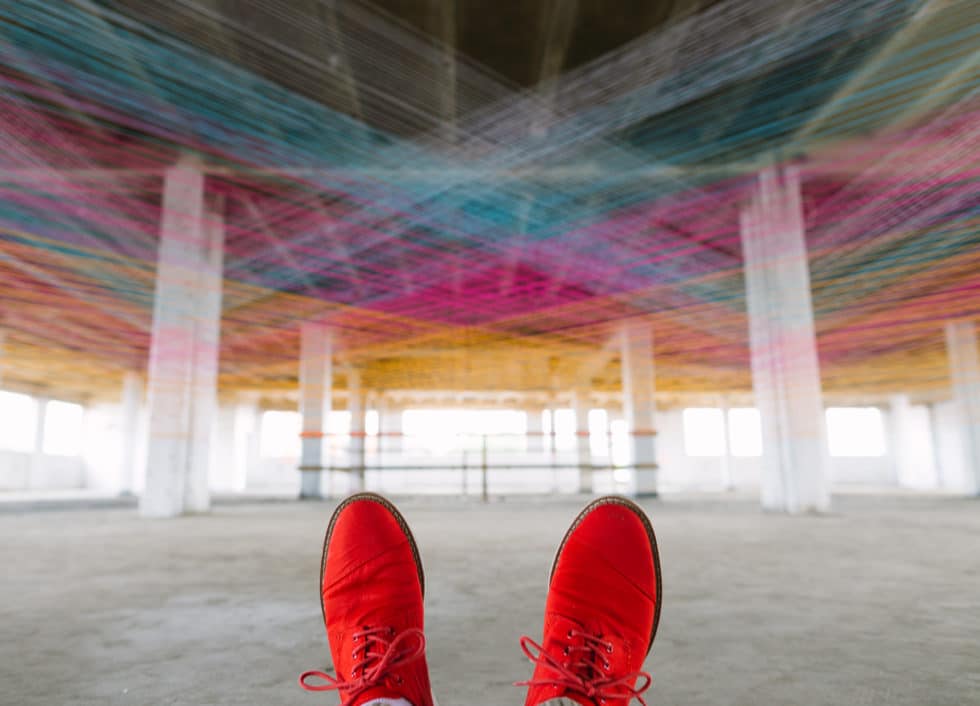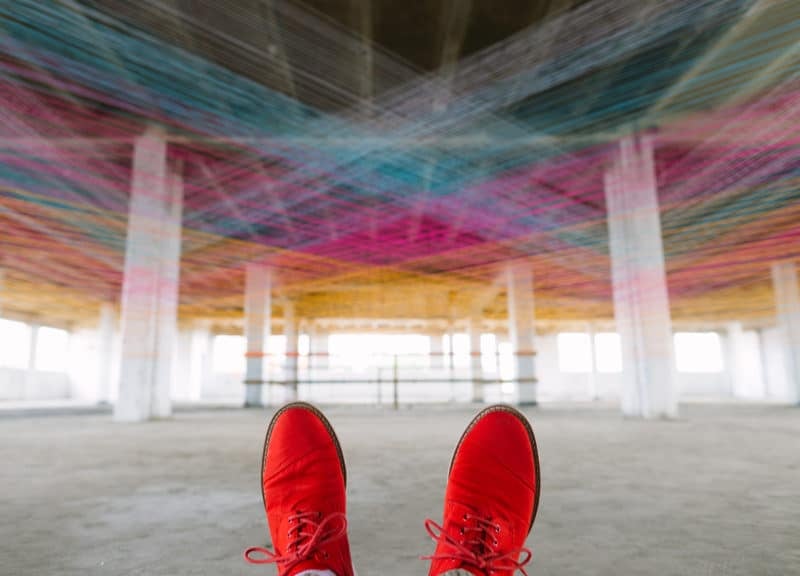 The group Toki consists of two Howard University architecture grads named Toluwalase Rufai and Khai Grubbs. The piece was inspired sound in a visual space.
Toki plans to remove the installation on the 18th of August 2015 so be quick if you plan on checking this out.
How To Get to Toki's Synth Series + vlog
It was a bit difficult to find it so I've included directions to get there in the video above 🙂