Located about 10 miles outside of Springfield, Missouri; Wilson's Creek National Battlefield is worth a visit if you're in the area. This historic battlefield is known for the Battle of Wilson's Creek in 1861.
In this post I'll be going over each stop on the driving tour and everything you need to know before visiting, especially if you're a photographer.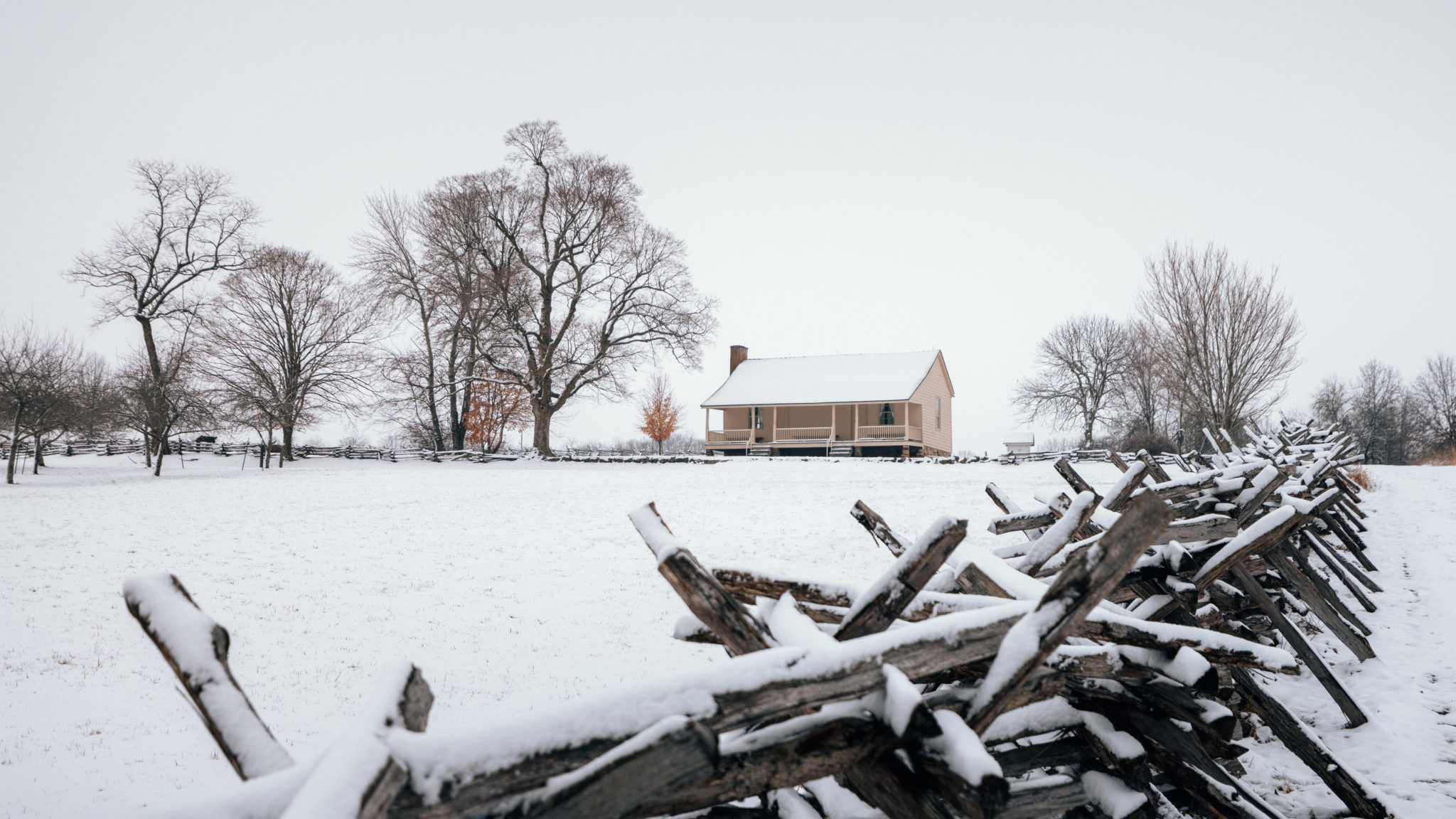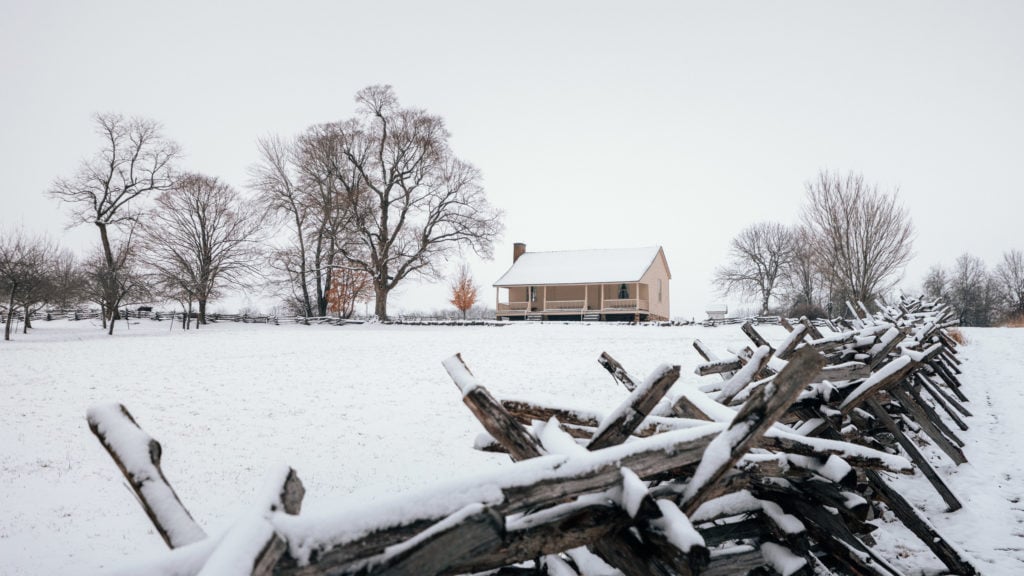 ---
Things to Know When Visiting Wilson's Creek National Battlefield
Top by the visitor center at the entrance to pay admission and get a map. They give you a token to open the gate to drive Tour Road around the park.
Plan a couple of hours at the park if you want to visit each site. Without doing any of the hikes I spent about 2 hours in the park on my visit.
If you're a photographer I recommend a wide angle and telephoto lens to capture details in the distance.
---
The park takes you around Tour Road which is a 5 mile one-way loop around the park. Tour Road brings you to all 8 major sites to see. I recommend grabbing a park map at the visitor center or looking at the map on the NPS website.
The first site you'll see after entering the park is Plummer's Crossing after crossing a bridge over Wilson's creek.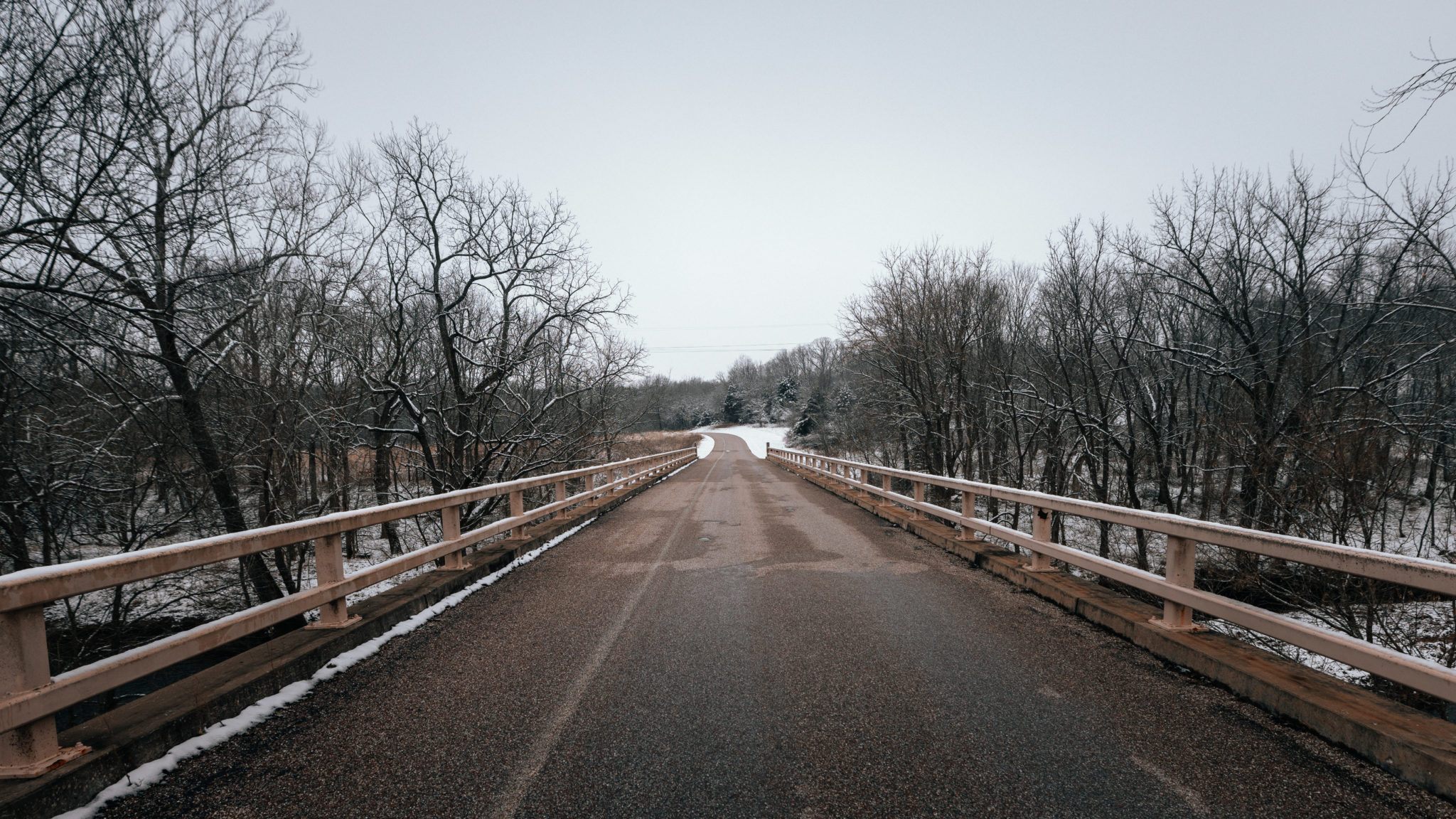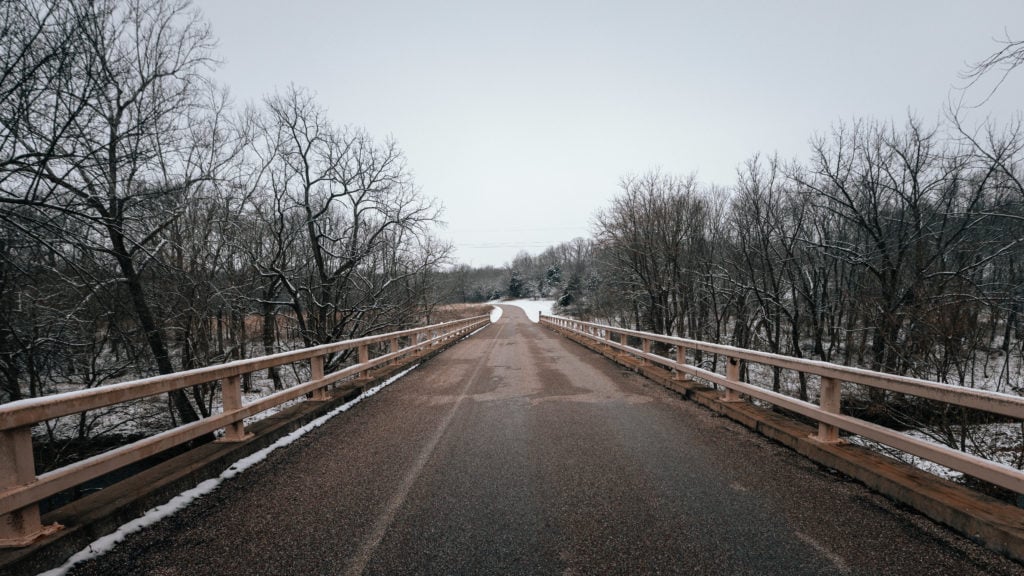 ---
Stop 1. Plummer's Crossing
The main attraction at Plummer's Crossing is a 1/2-mile hike to Gibson's Mill. From the parking lot you can see the large split-rail fence running down the creek and trees in the distance.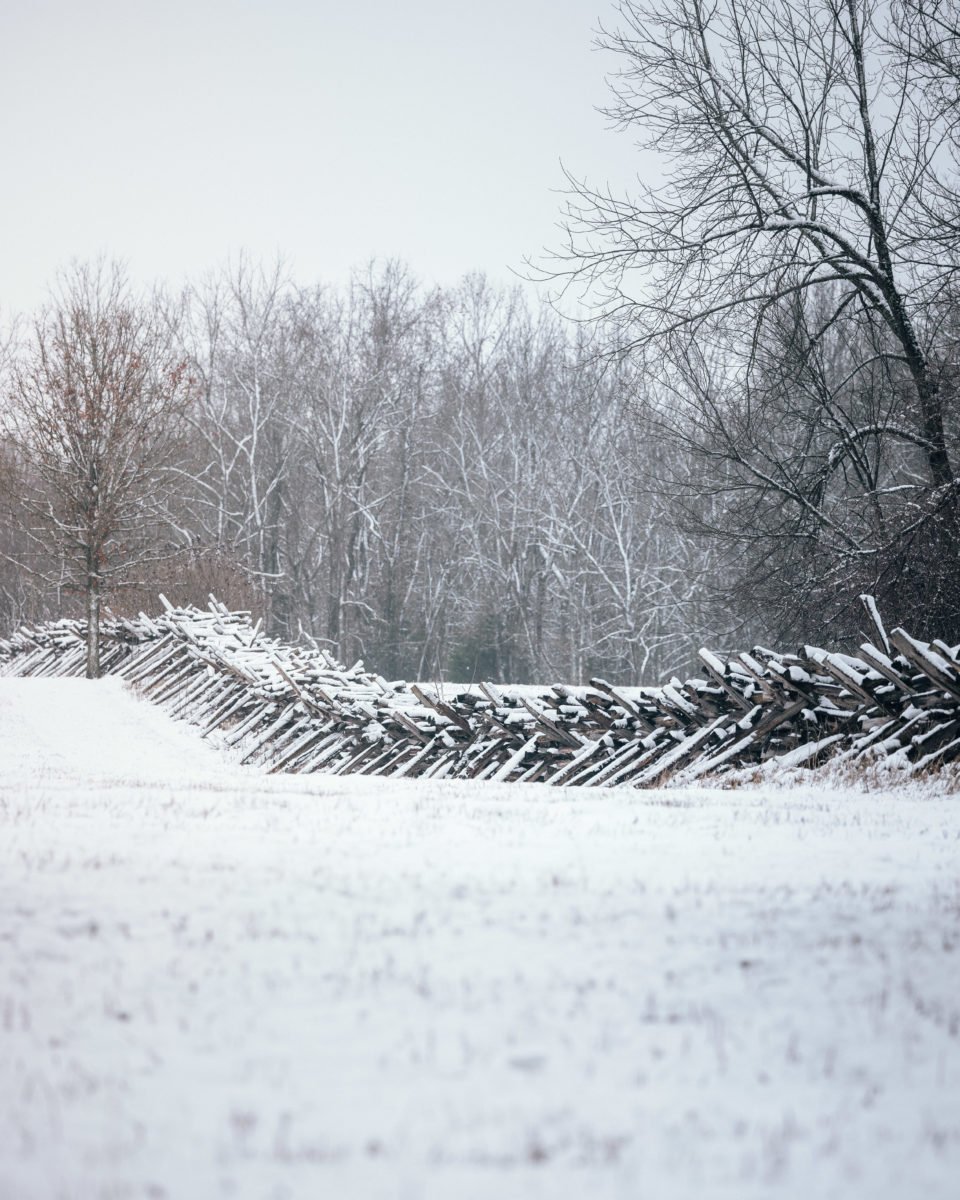 ---
Stop 2: Ray House
One of my favorite sites of the entire park was the Ray House. Located on top of the hill it's the second stop on the road tour.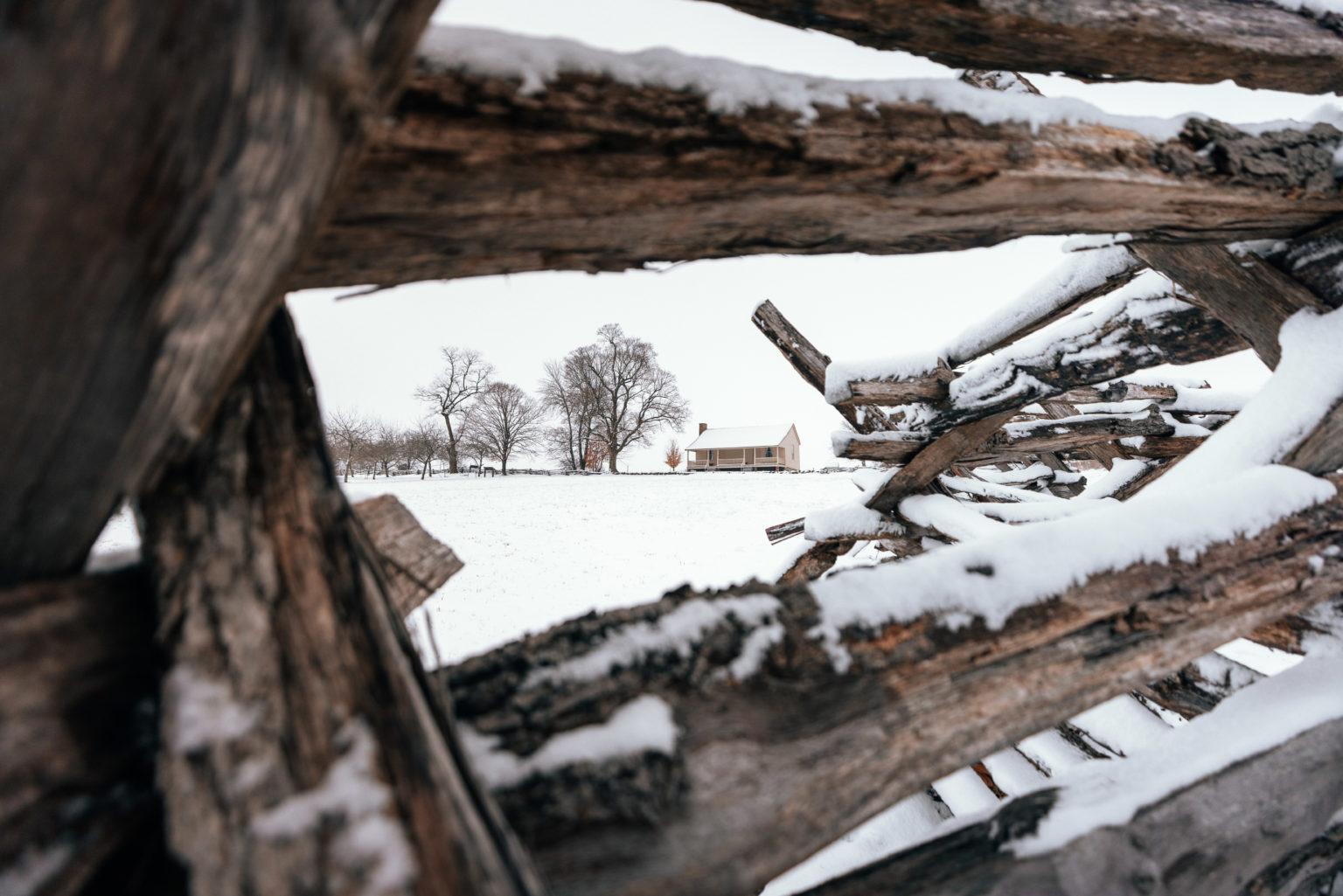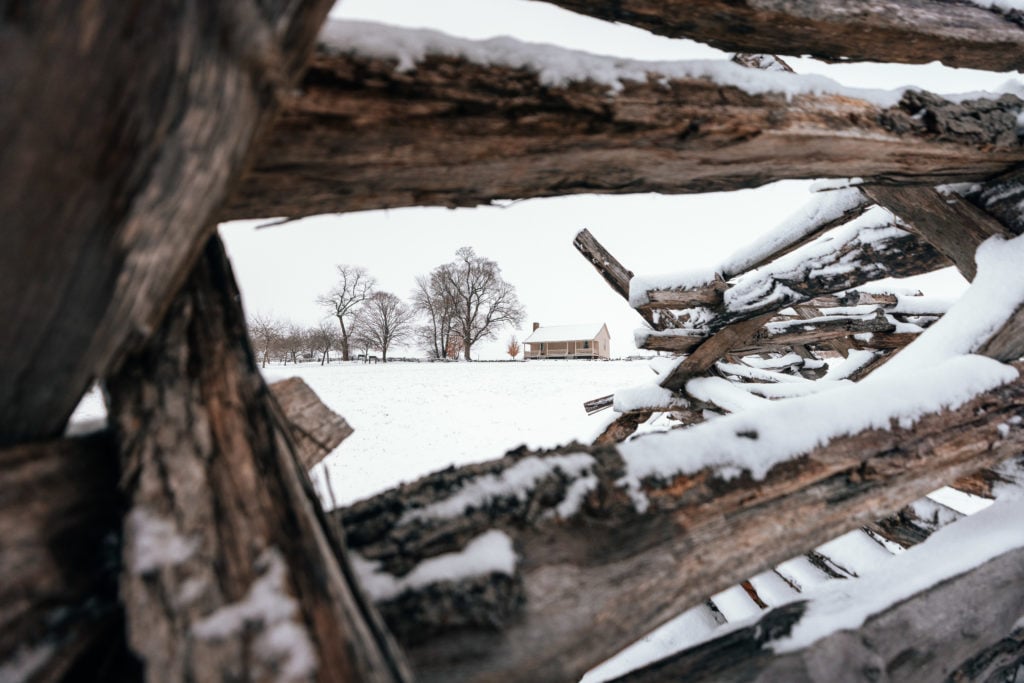 The Ray House is a farm house that was used as a field hospital for soldiers after the Wilson's Creek battle in the 1860s. John Ray watched a battle unfold in his cornfield from his porch.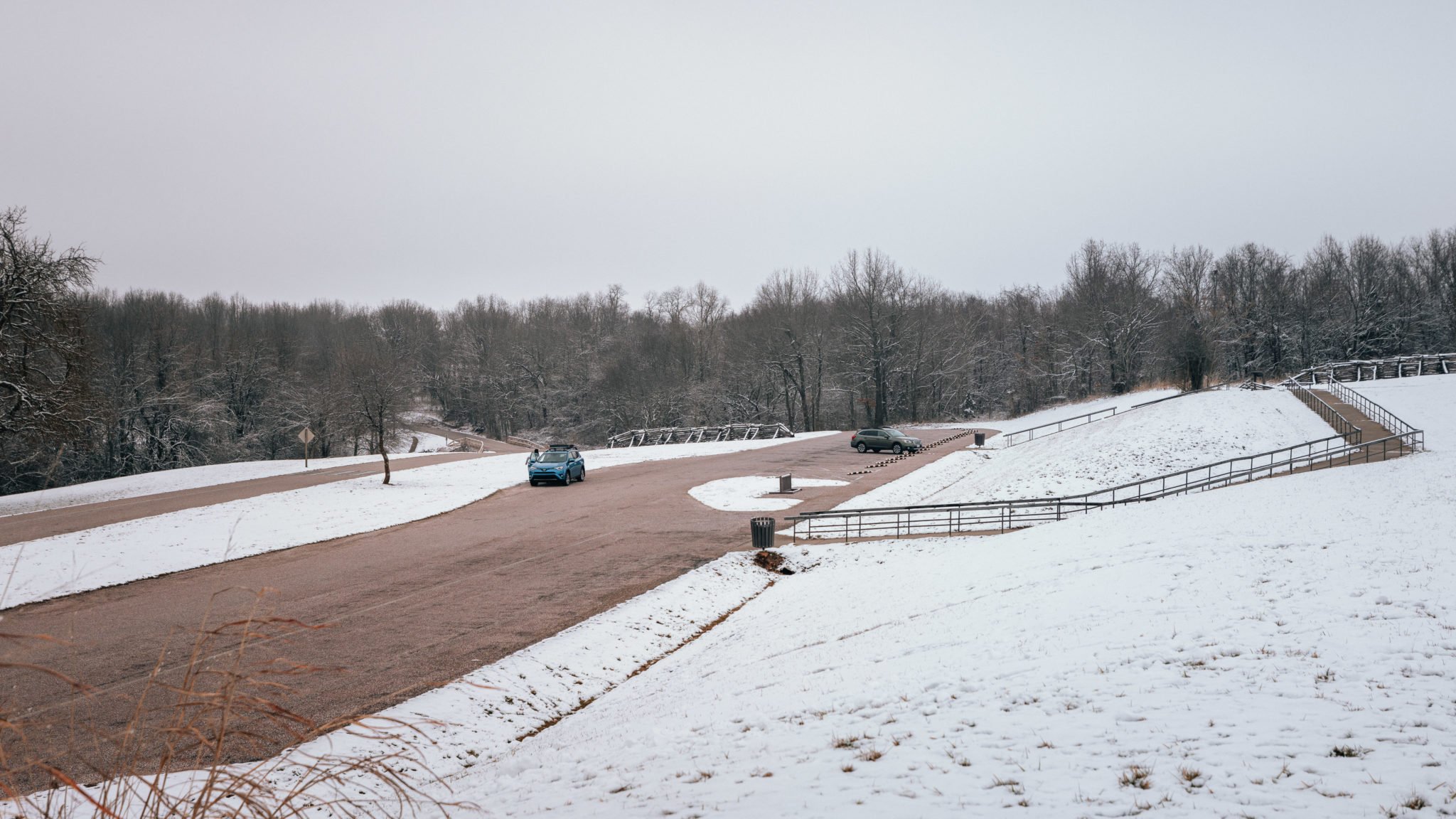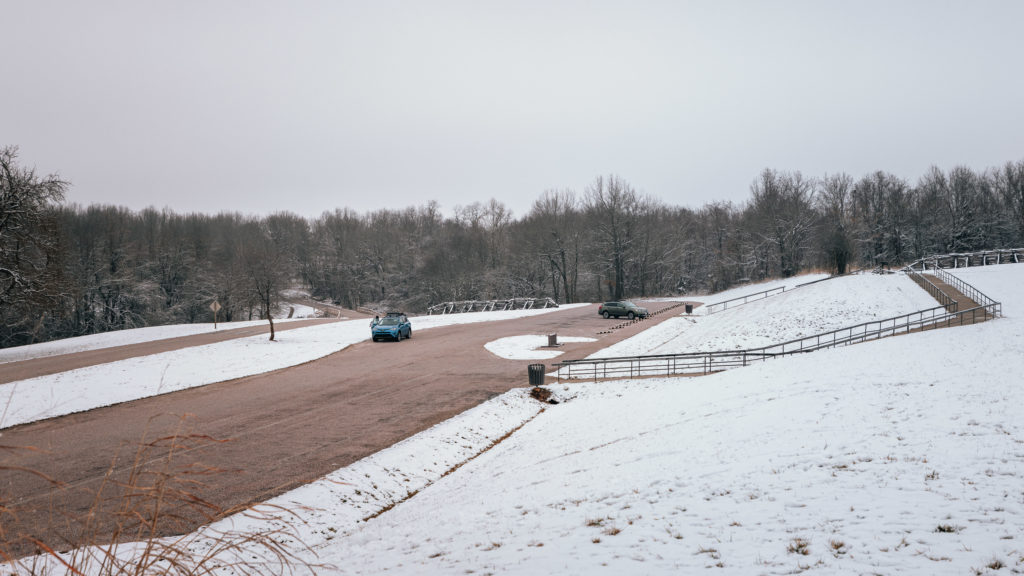 ---
Stop 3: Price's Headquarters
Next you'll find the Pulaski Arkansas Battery, and Edwards Cabin/ Price's Headquarters. You'll see Price's Headquarters in the distance and can even hike to it. There is also a 1/8 mile walk to the East Battlefield Overlook which didn't offer much of a view on this hazy day.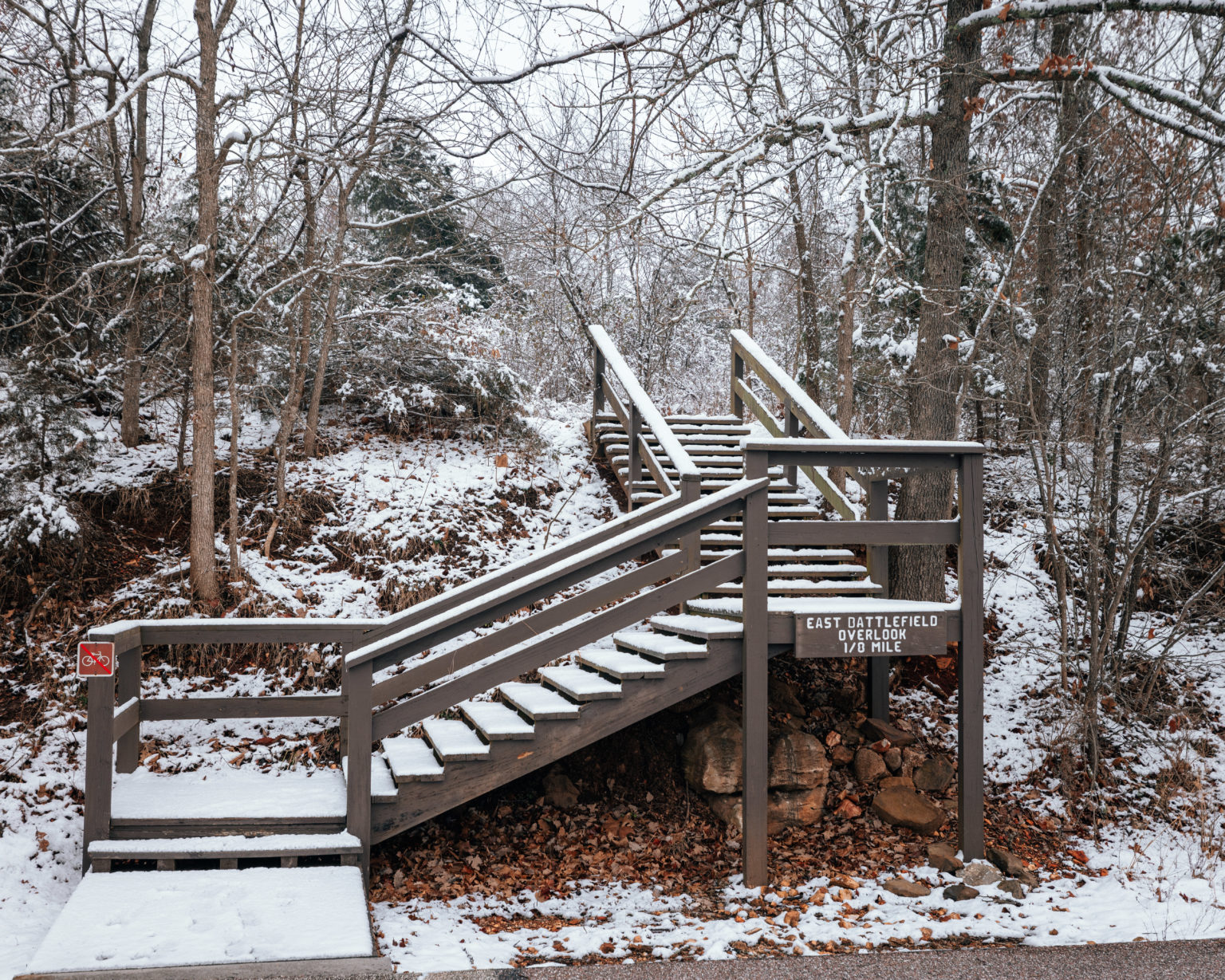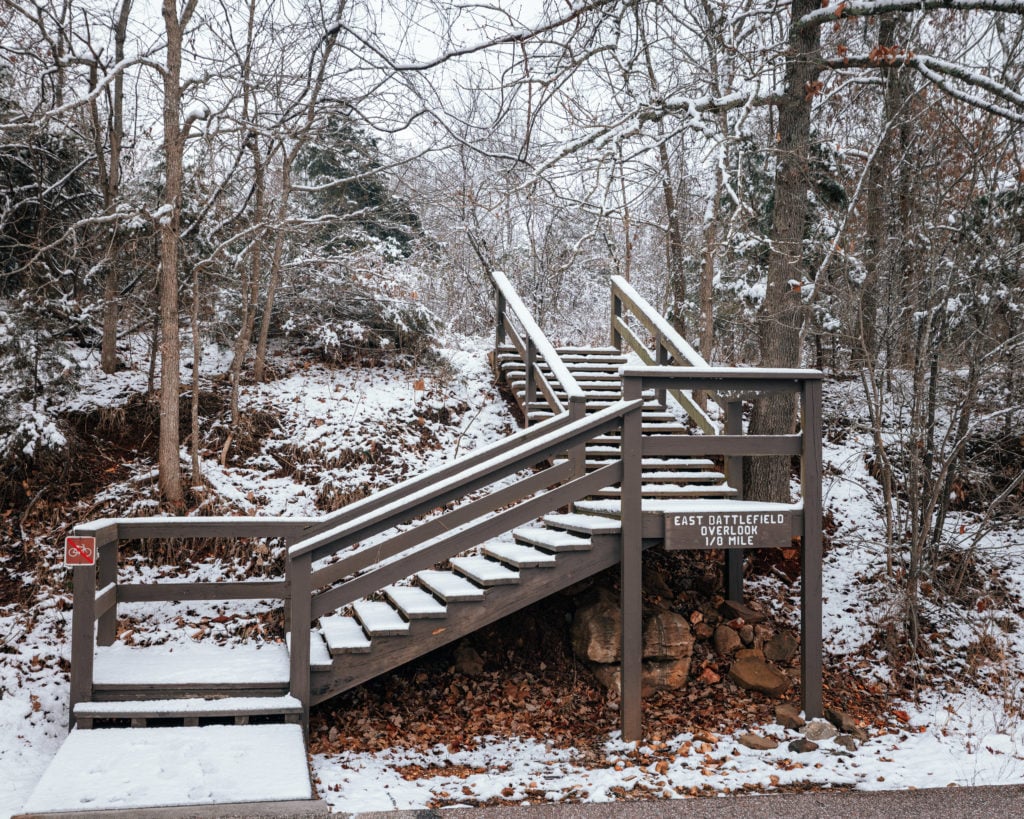 ---
Stop 4: Sigel's 2nd Position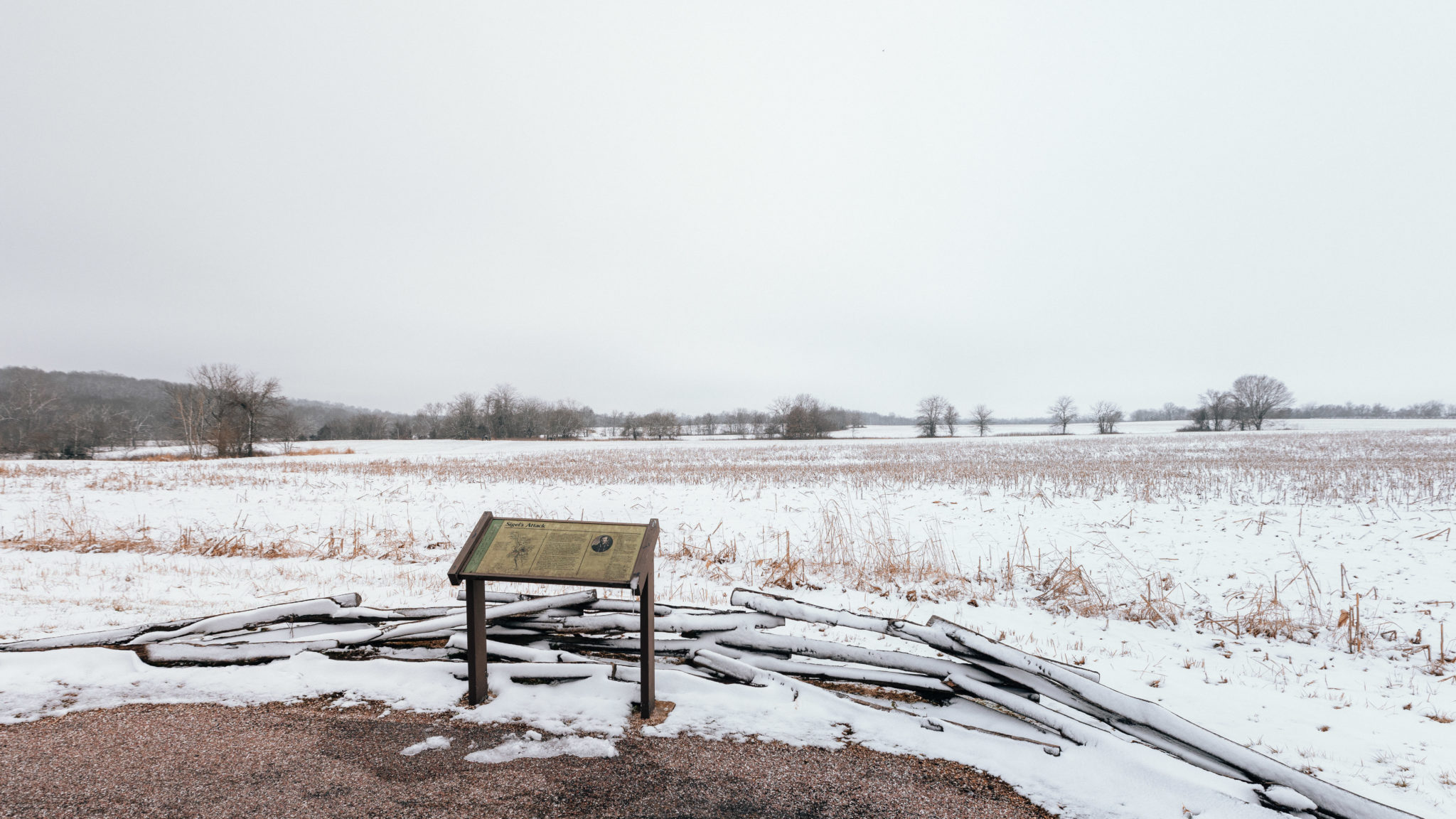 Sigel's 2nd Position overlooks a large field with hills in the distance. You can also see cannons in the distance as well.
---
Stop 5: Sigel's Final Position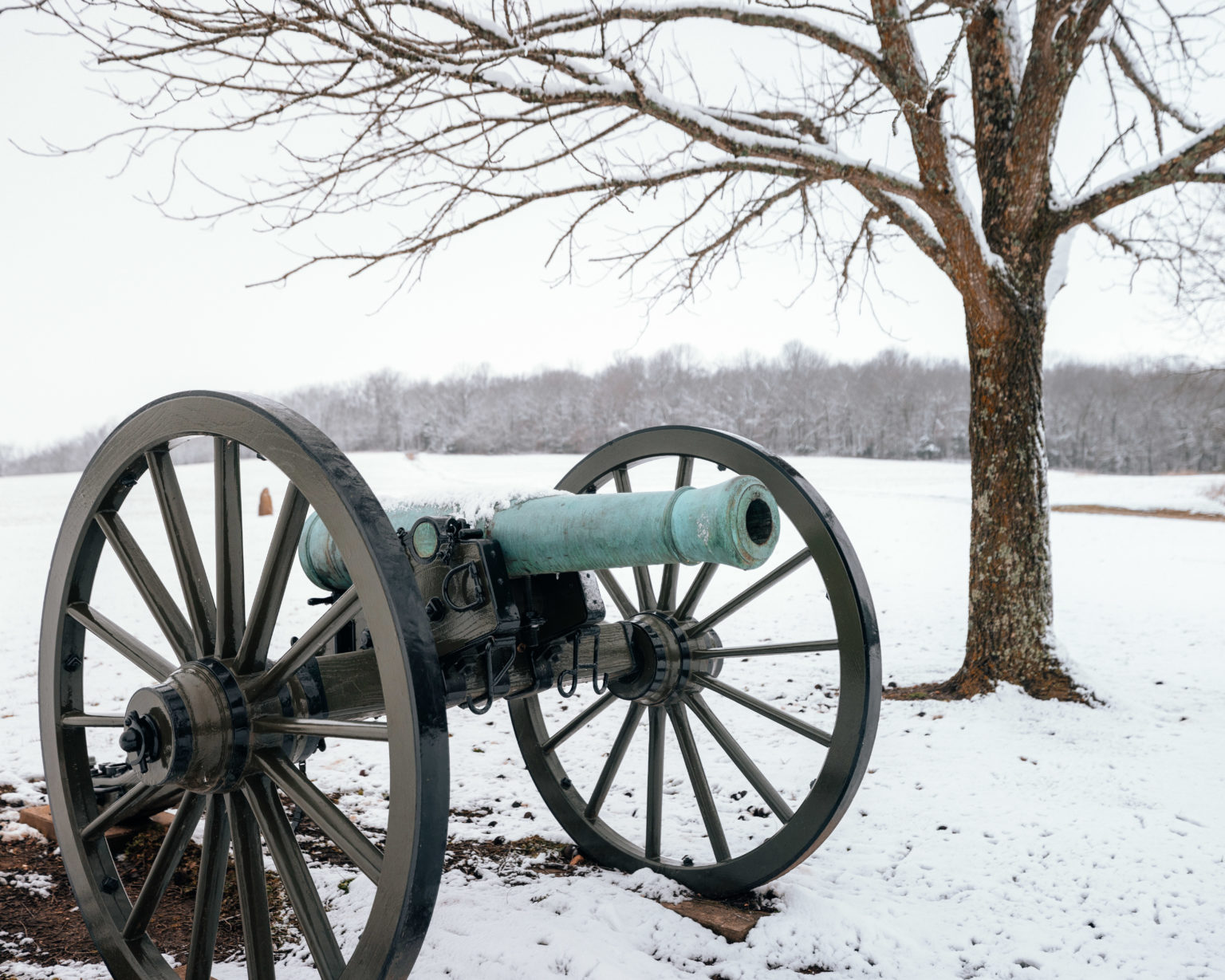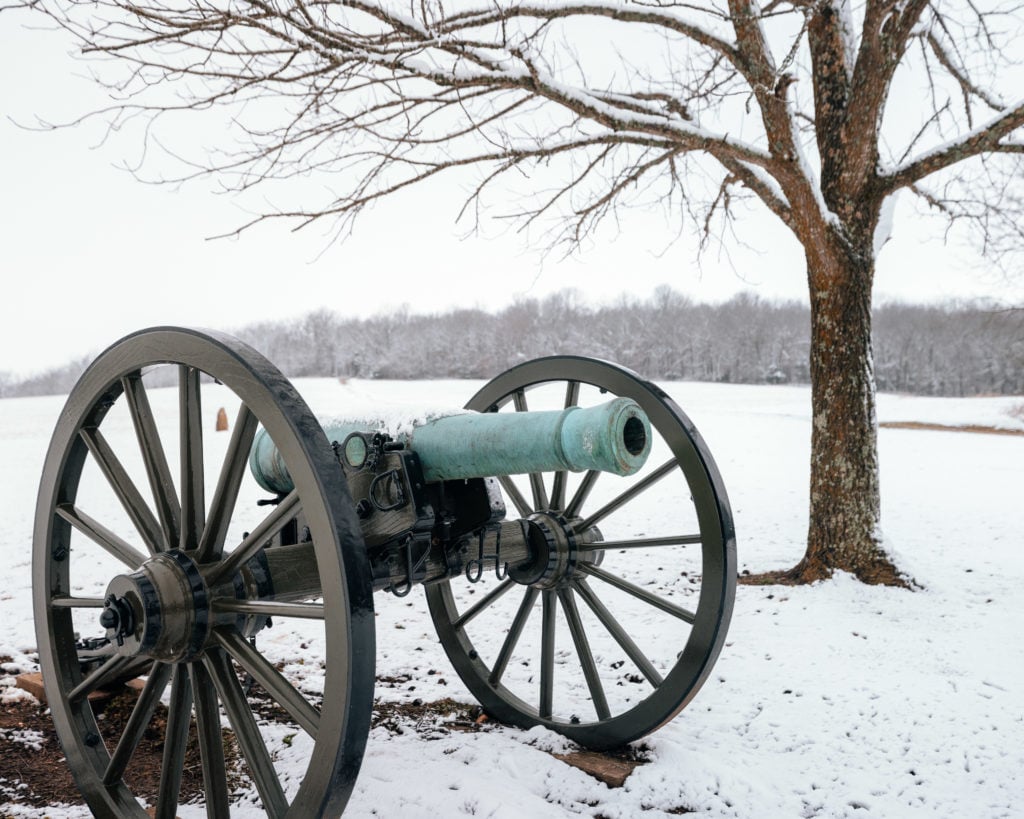 Sigel's Final Position gives you the ability to get up close to two cannons and is where Sigel halted his advances on this hillside.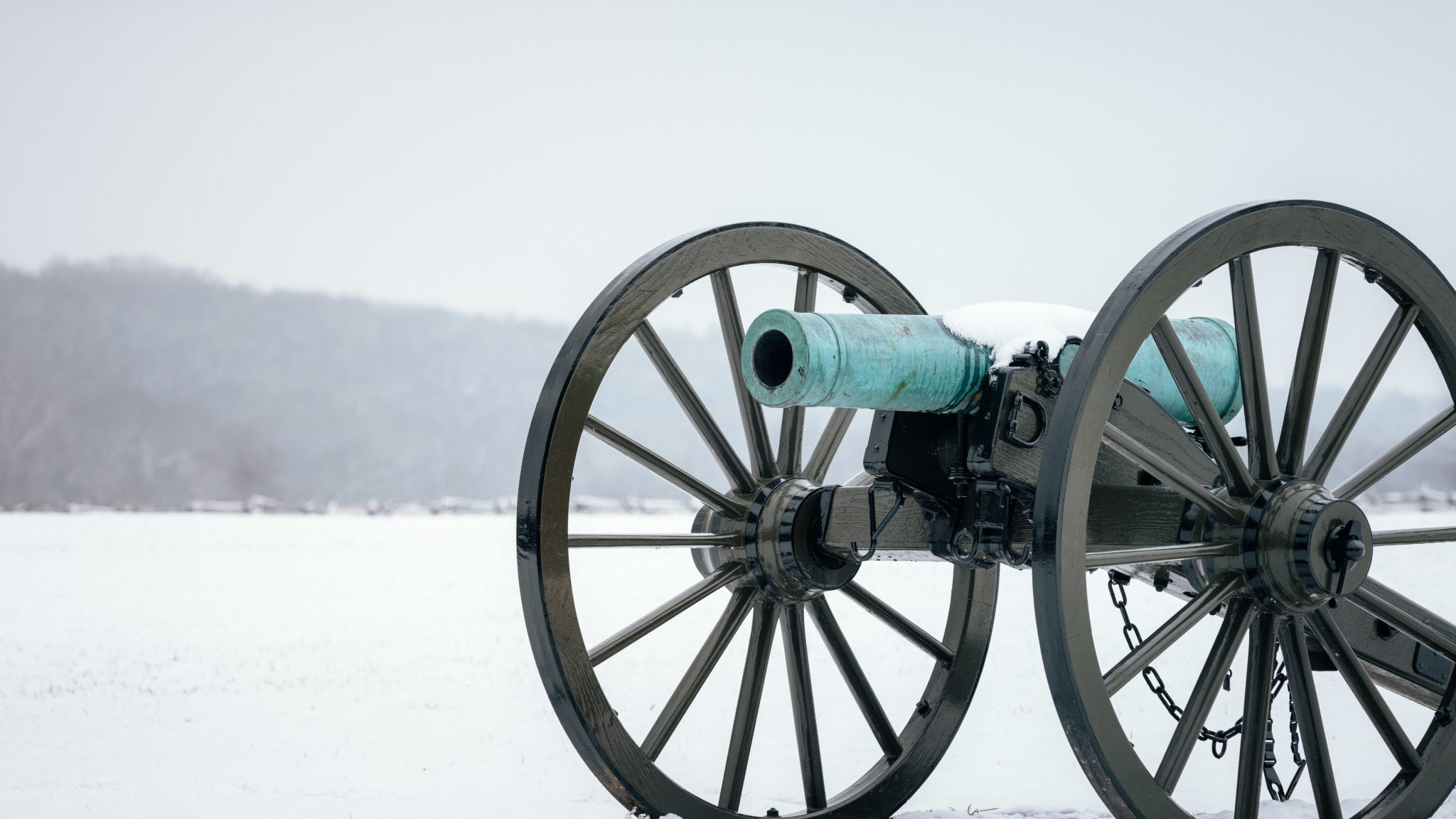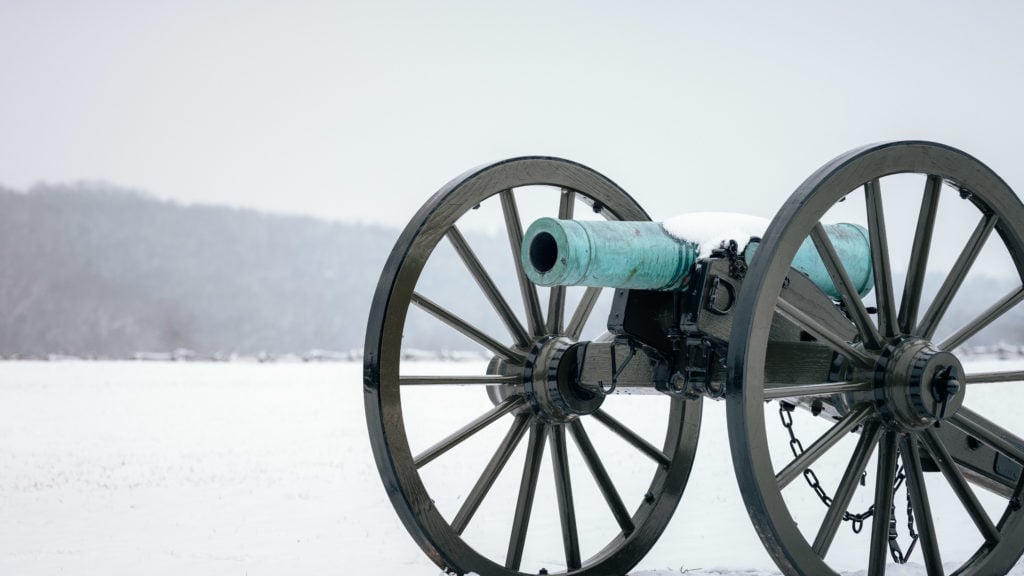 ---
Stop 6: Guibor's Battery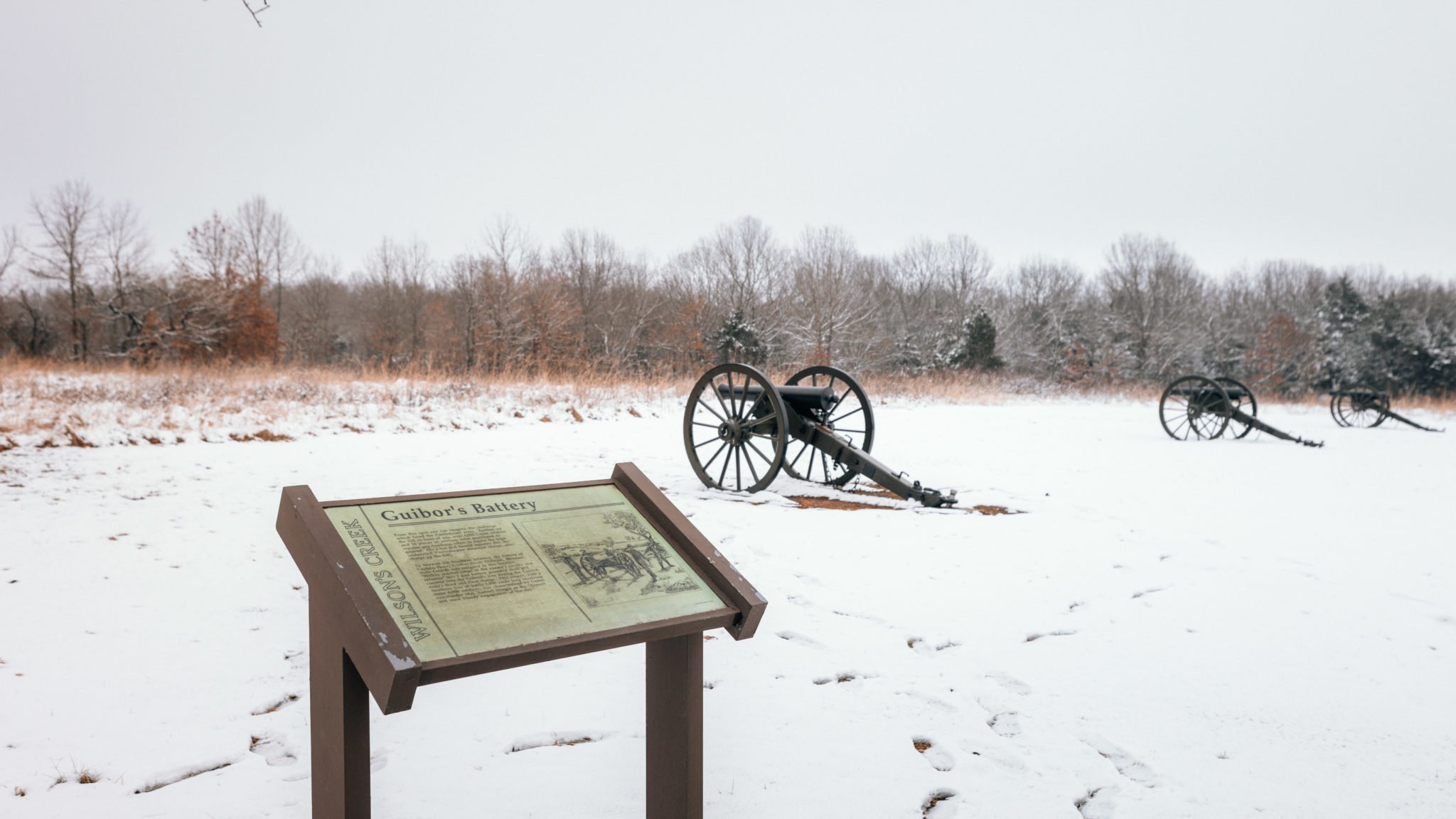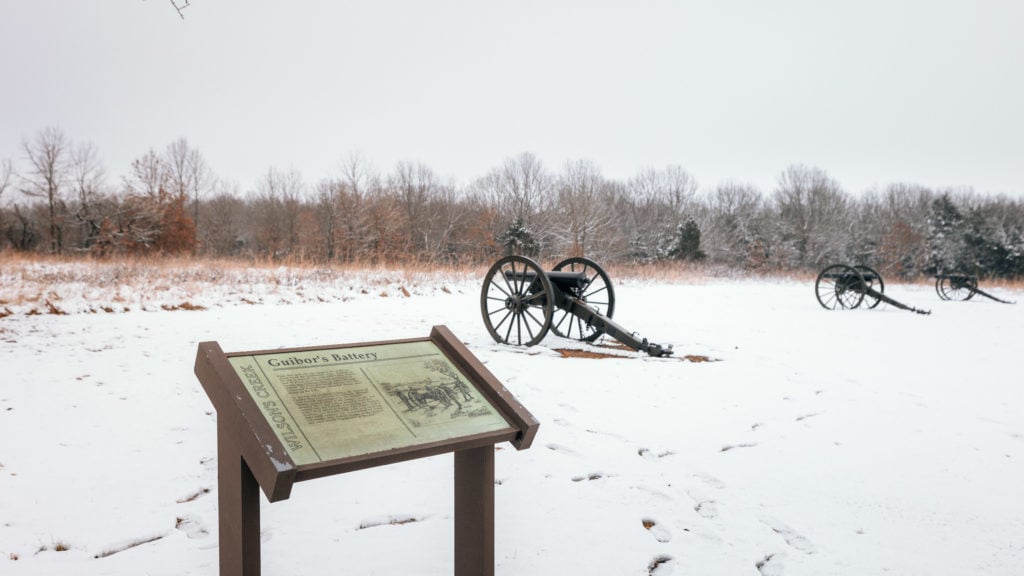 Stop 6 on the driving tour takes you to Guibor's Battery. Confederate artillery captain Henry Guibor held a line against Union Artillery on the crest of Bloody Hill. While they the Confederate army mounted 3 attacks toward Bloody Hill each was unsuccessful as the Union held their line.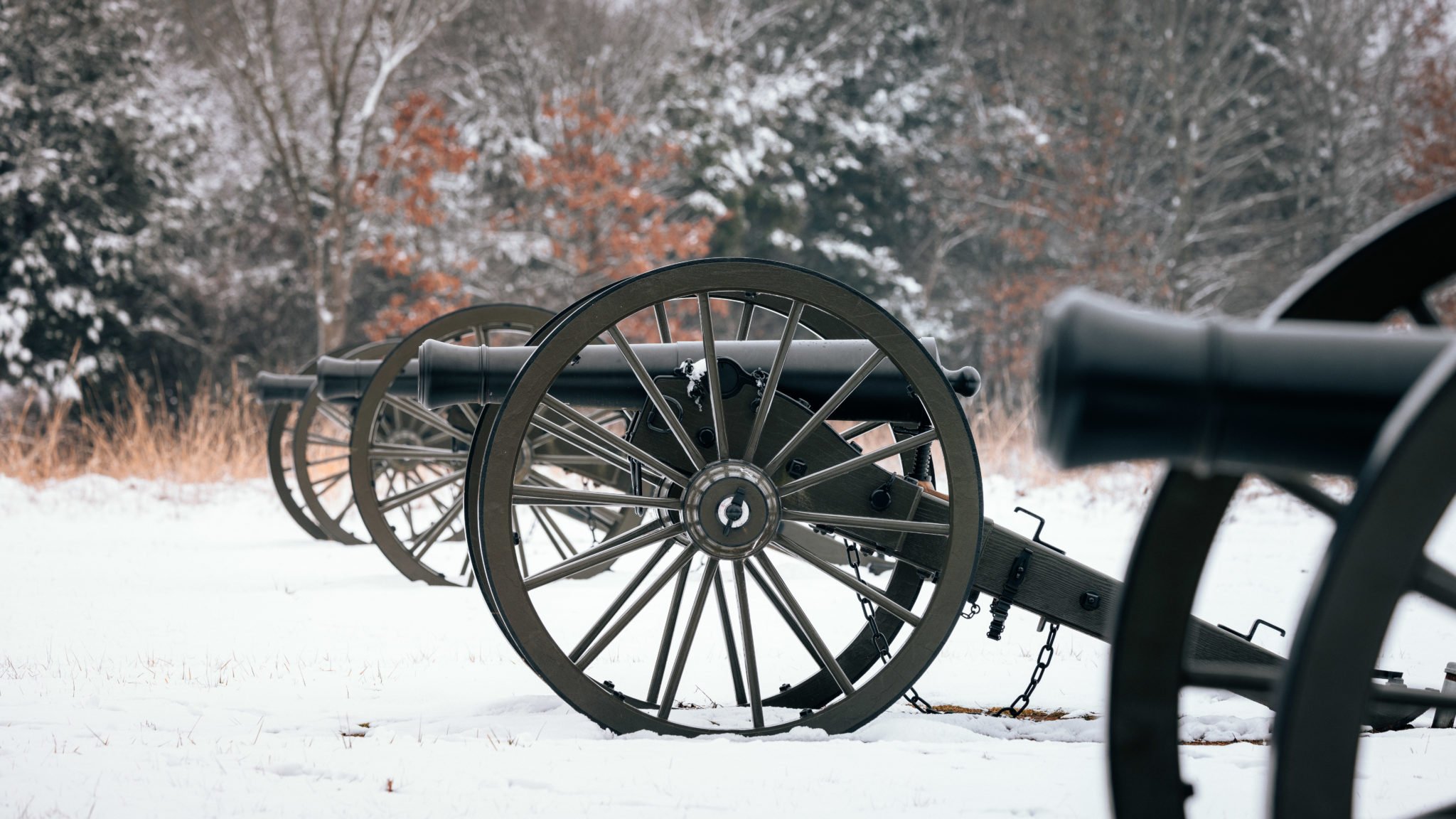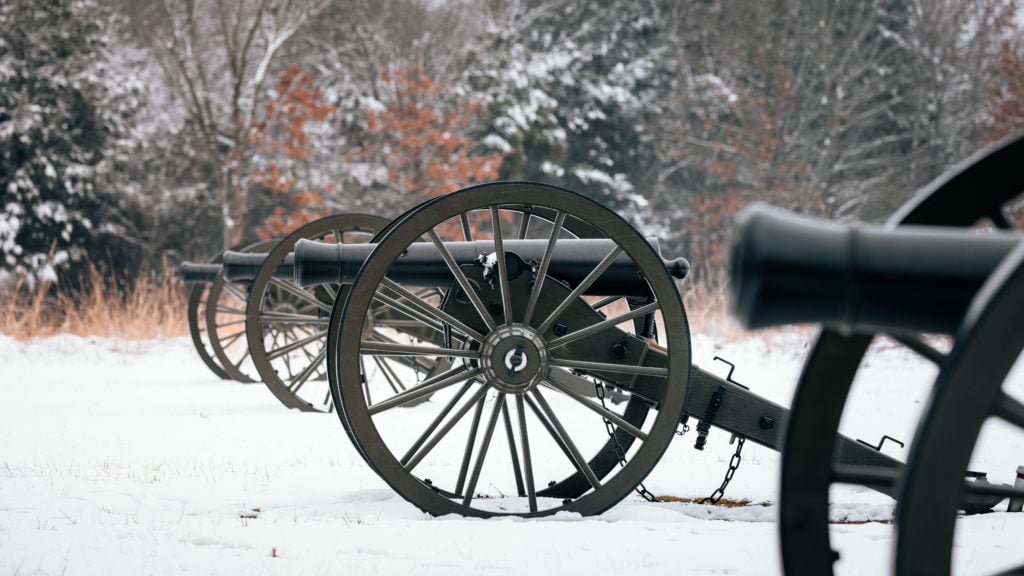 ---
Stop 7: Bloody Hill
General Lyon's and 4,200 Union troops held the high ground here against repeated attacks. Over 500 Union and Confederate soldiers were killed here including General Lyon. Read more about Bloody Hill on the National Park Site.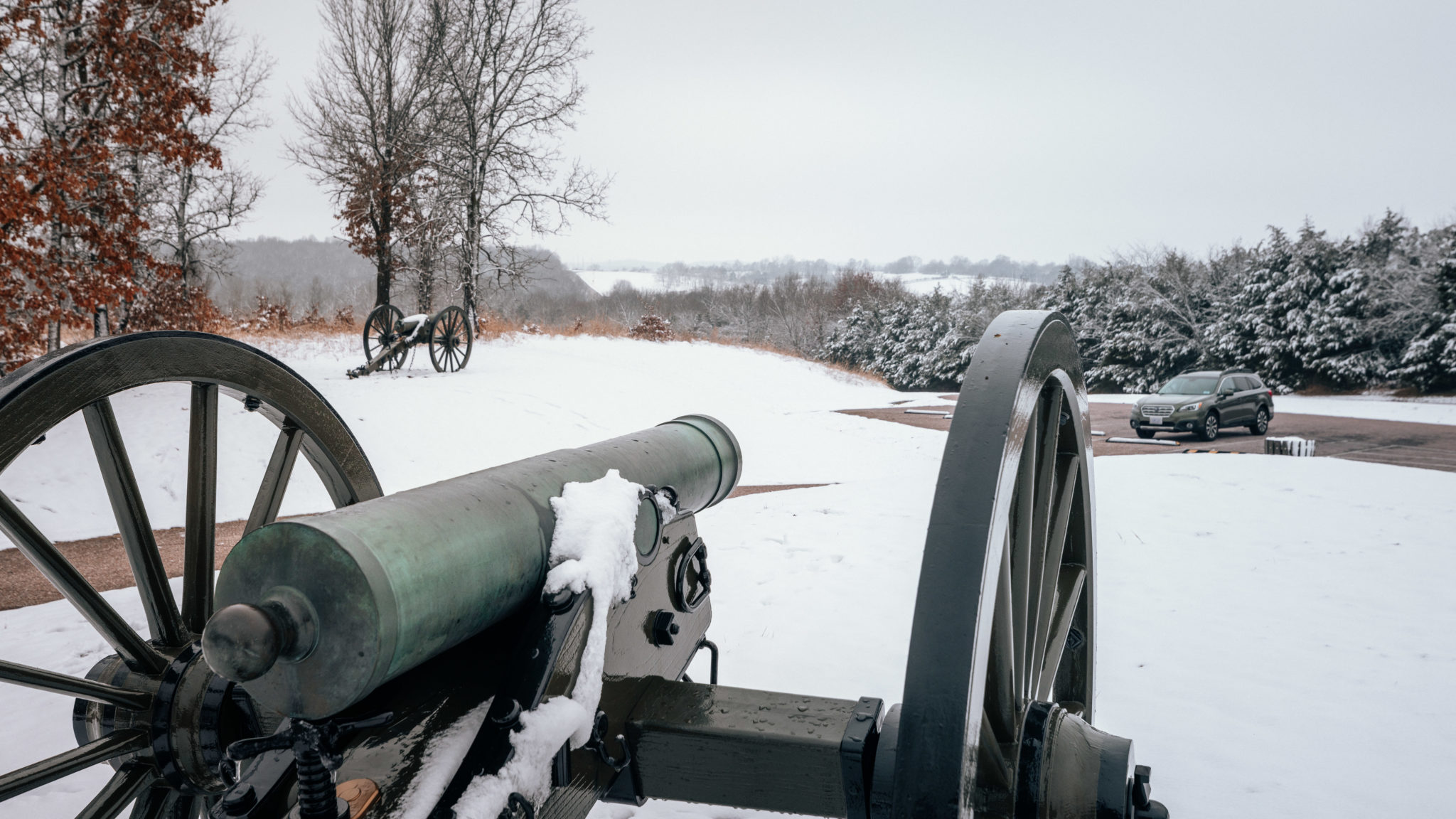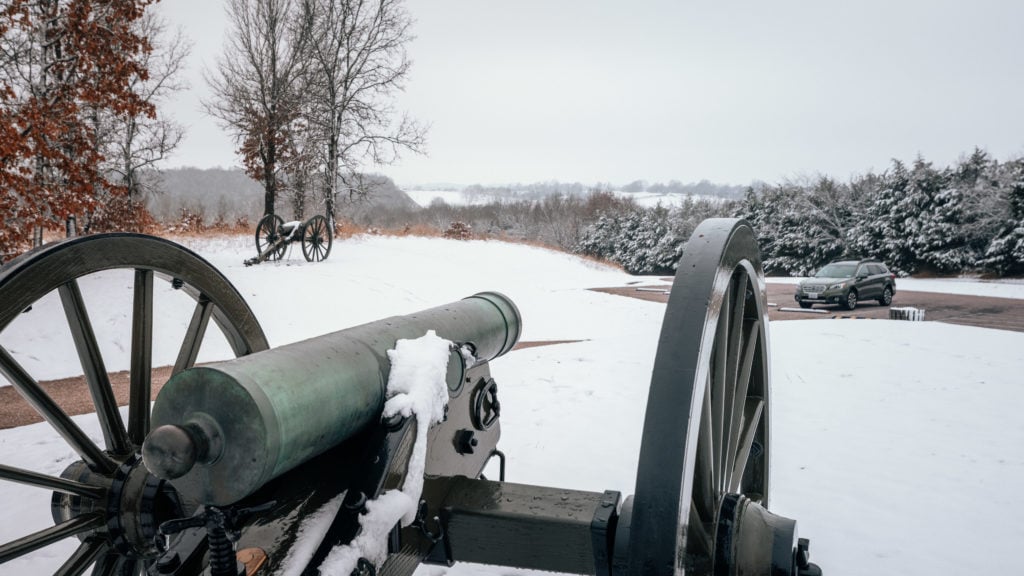 ---
Stop 8: Historic Overlook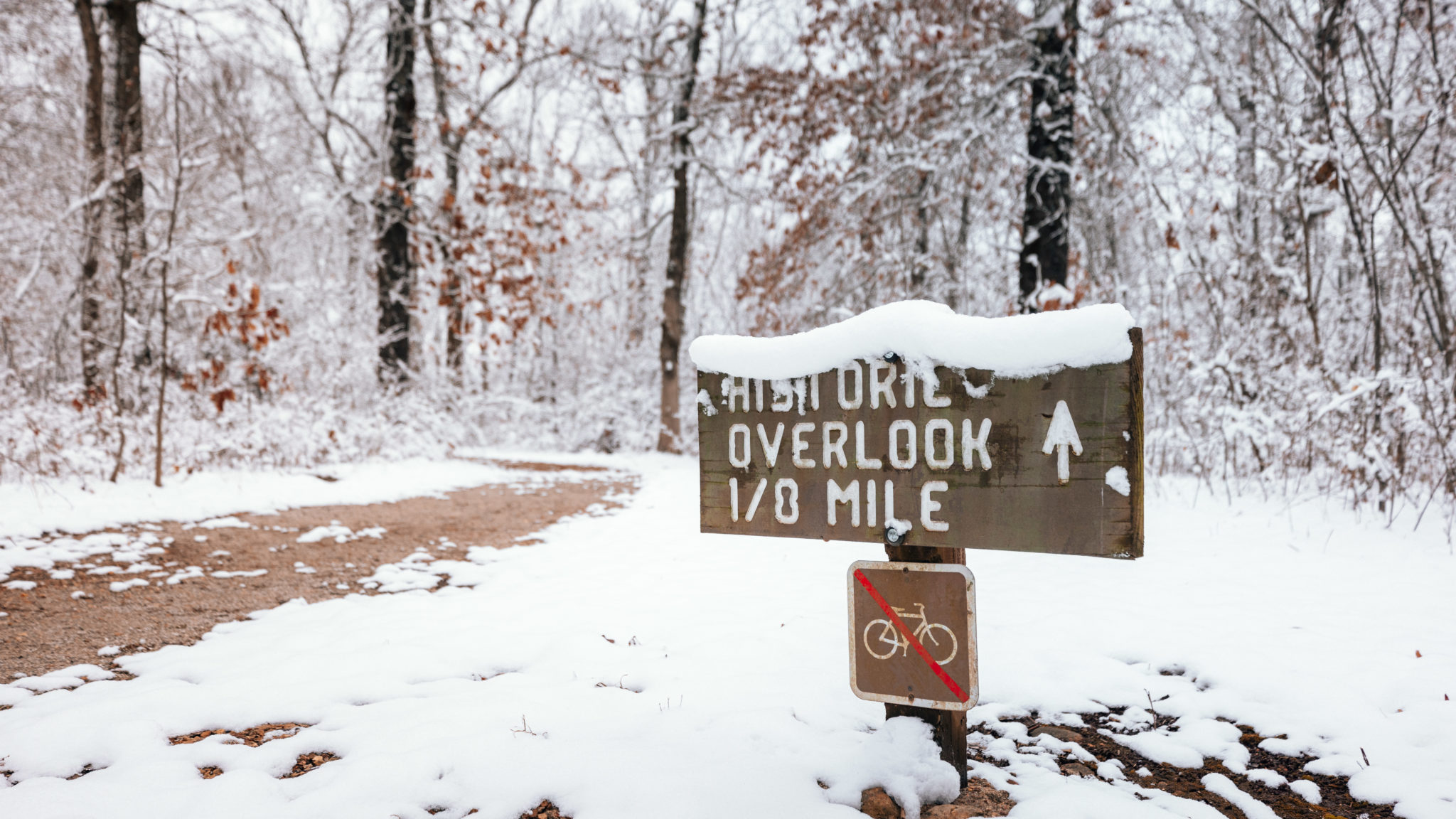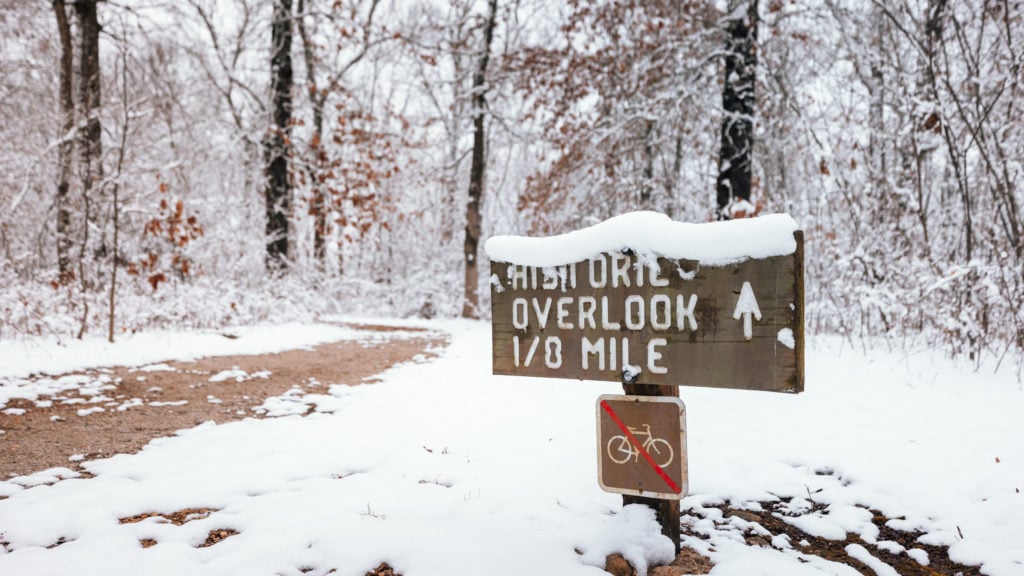 The last stop on the driving tour is the Historic Overlook which is where the battle's first shots were taken at 5am.
---
Photos of Wilson's Creek National Battlefield
Here are more photos from my snowy trip to Wilson's Creek National Battlefield.
Photography Gear I Recommend Bringing: Since most of the sights are far away I highly recommend bringing a telephoto lens on your visit. You can line up a lot of interesting photos using the fences and points of interest.
---
If you've enjoyed this post please share a pin below on Pinterest.
See more from National Parks on my National Parks Pinterest Board.