One of the biggest art exhibits of the year has landed in Washington DC. Yayoi Kusama's Infinity Mirrors offers a unique experience of being in a room where you are surrounded by mirrors making visibility infinity.
Video Preview of the Exhibit
In addition to my photos here is my immersive vlog from my day visiting the exhibit giving you a first experience in each infinity room.
Starting today to May 14th, 2017 you'll be able to enjoy Kusama's infinity mirrors at the Hirshhorn museum.
Note: this exhibit is now closed at the Hirshhorn
The exhibit consists of 6 infinity rooms. All of which put you in a room lined with mirrors for a truly unique feeling.
I was lucky enough to get a preview of the exhibit's first day in DC. With about 60 other Instagrammers we got an early sneak peak at the unique exhibit.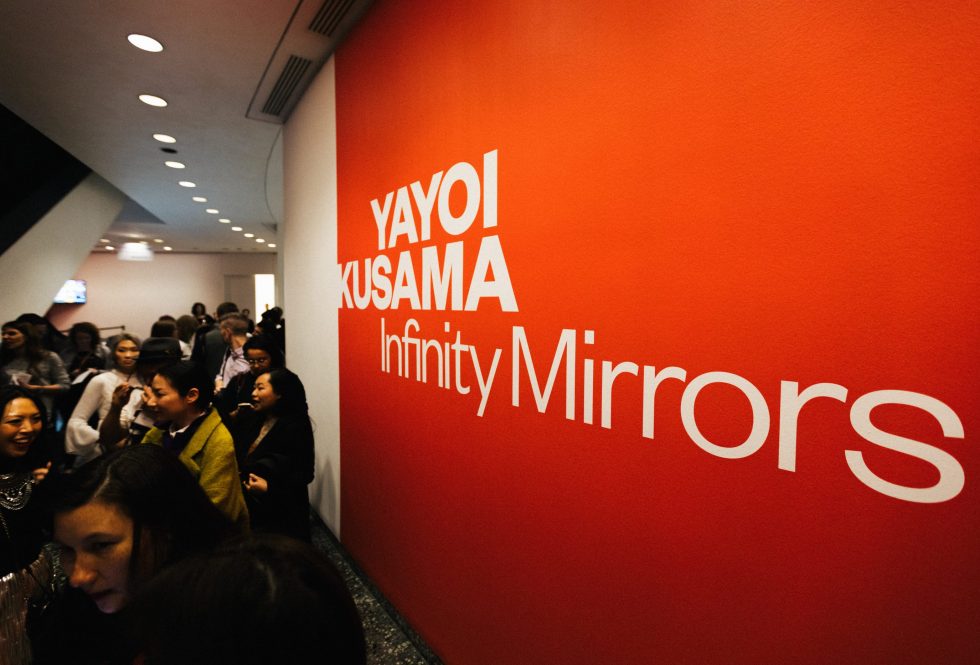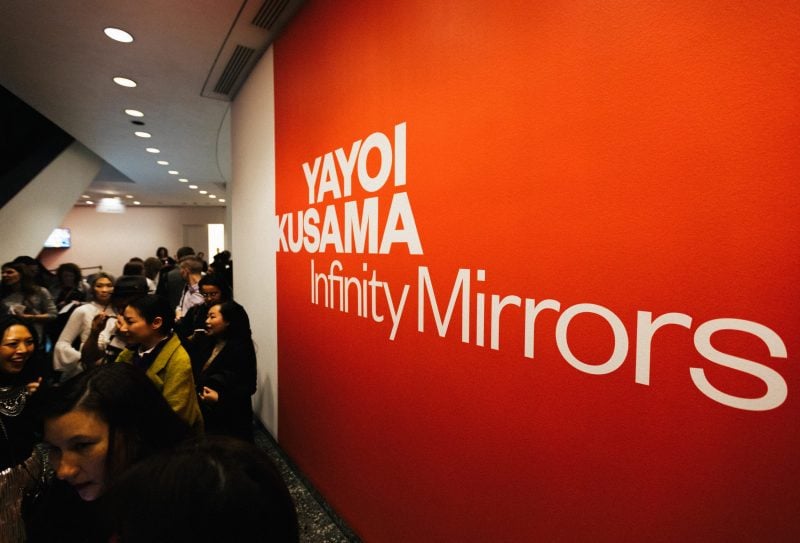 The Infinity Mirror Rooms
The first room is entitled Phalli's field which is a field of stuffed cotton with red polka dots.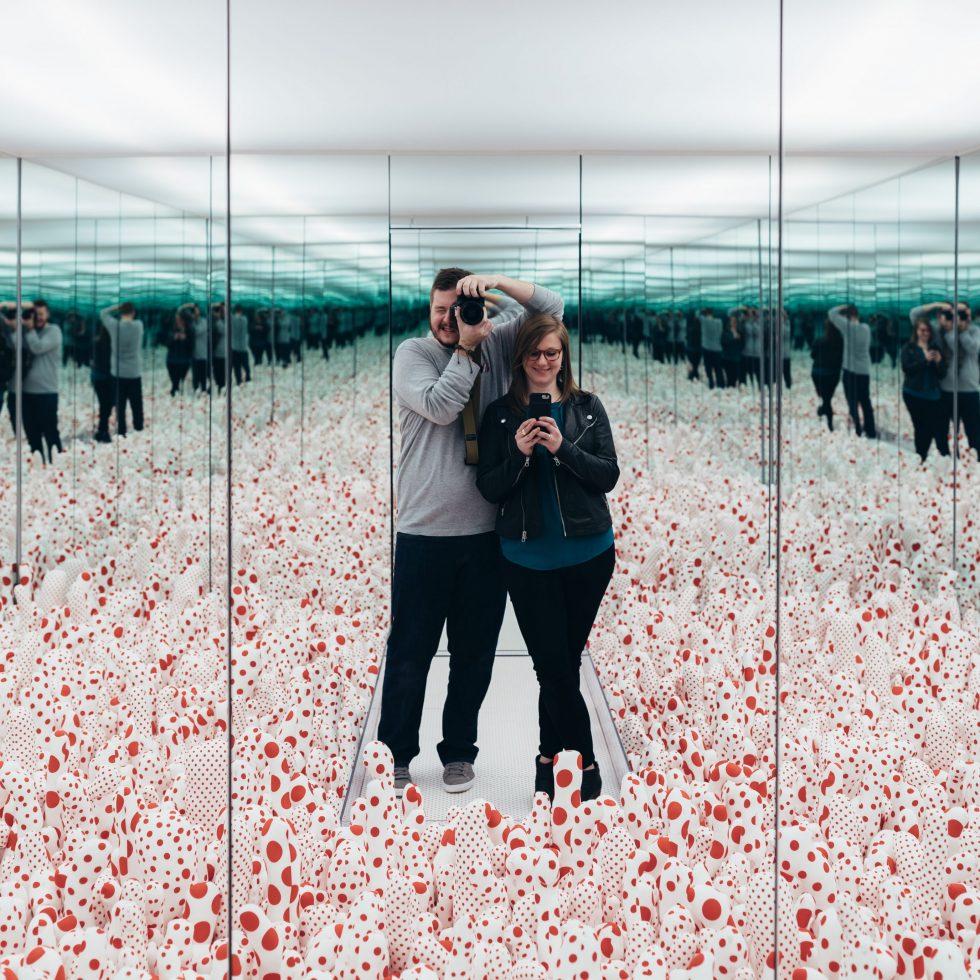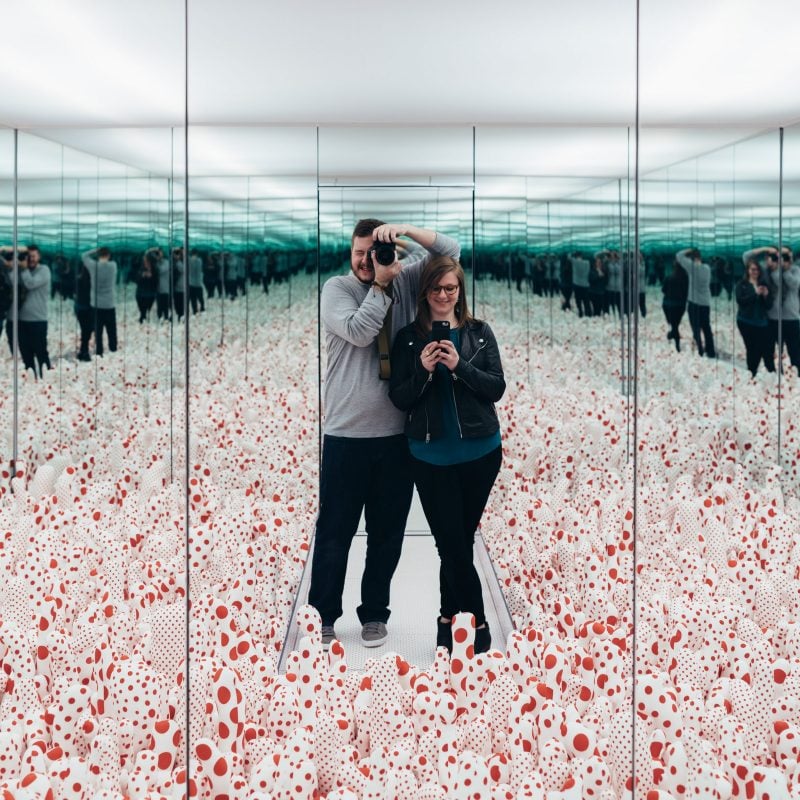 There are a few infinity rooms you cannot enter but they do offer a tiny viewport to stick your head or camera in. This has to be one of my favorites, with a pulsating light pattern it offers a ton of octagonal patterns. It's also fun to stick your head in and look down.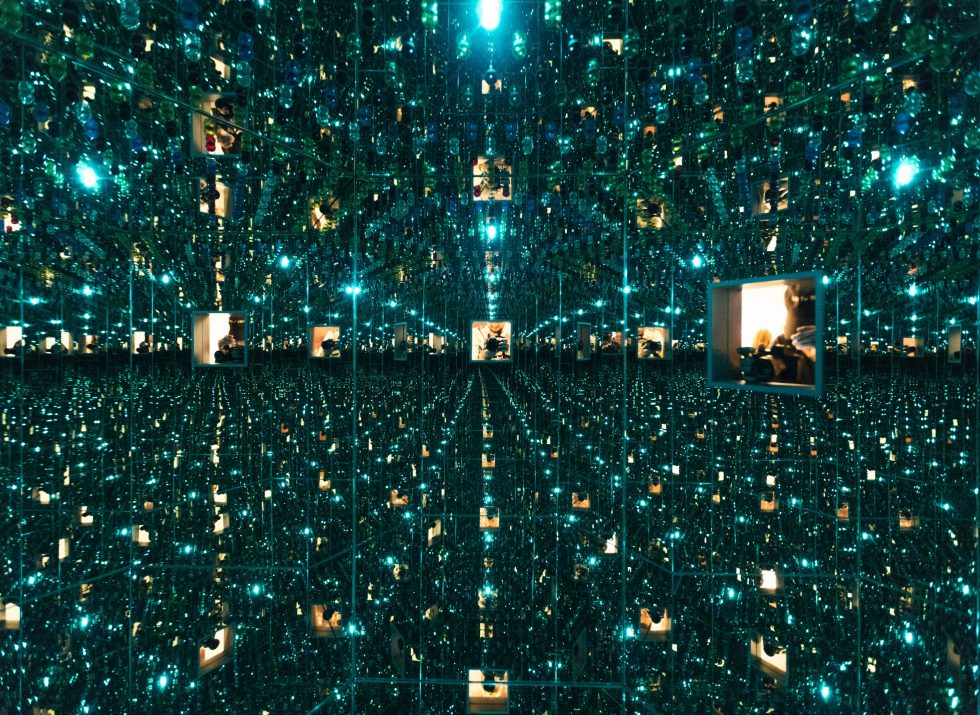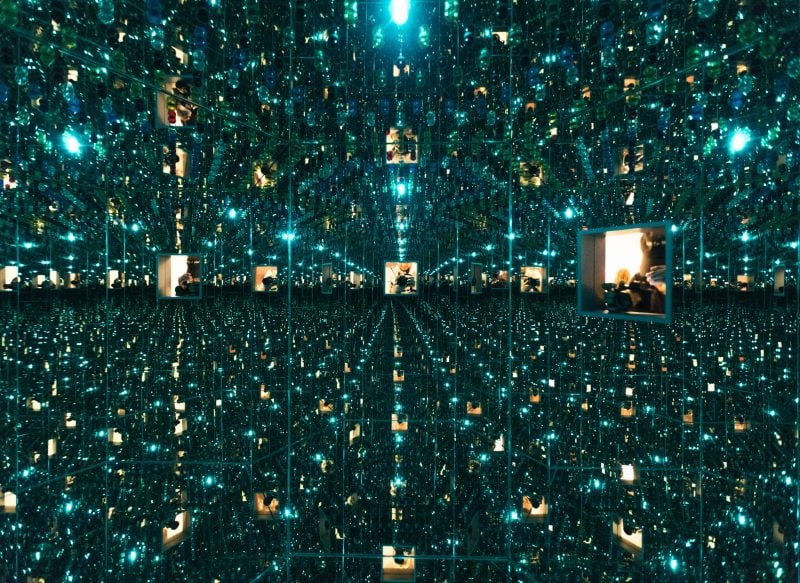 The second room gives you a sends that you're flying in space. With hanging LED lights it gives the sense of stars surrounding you.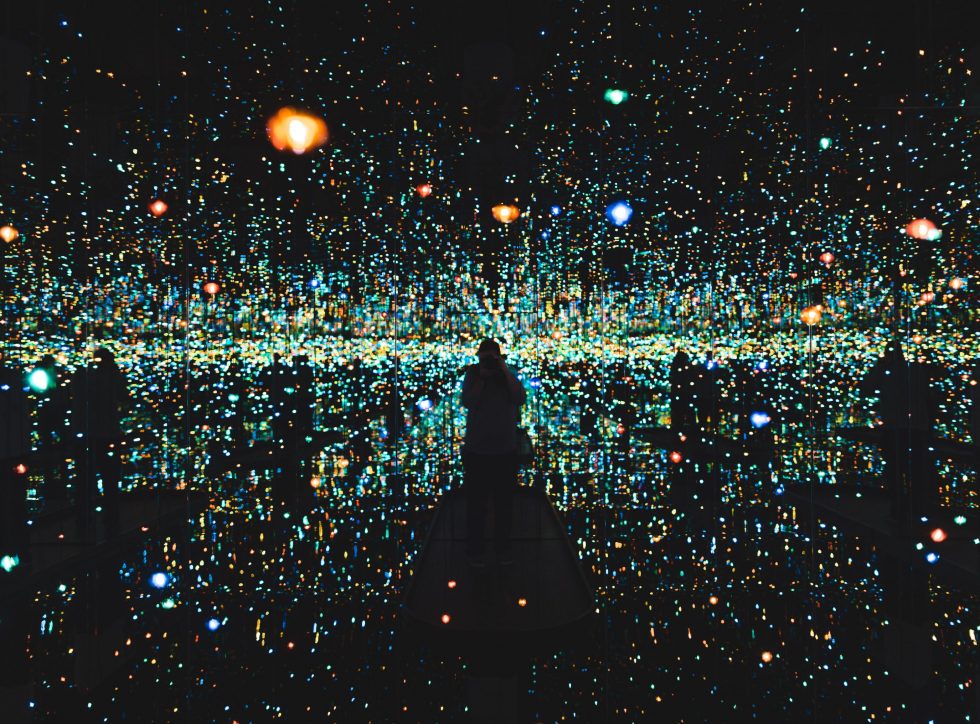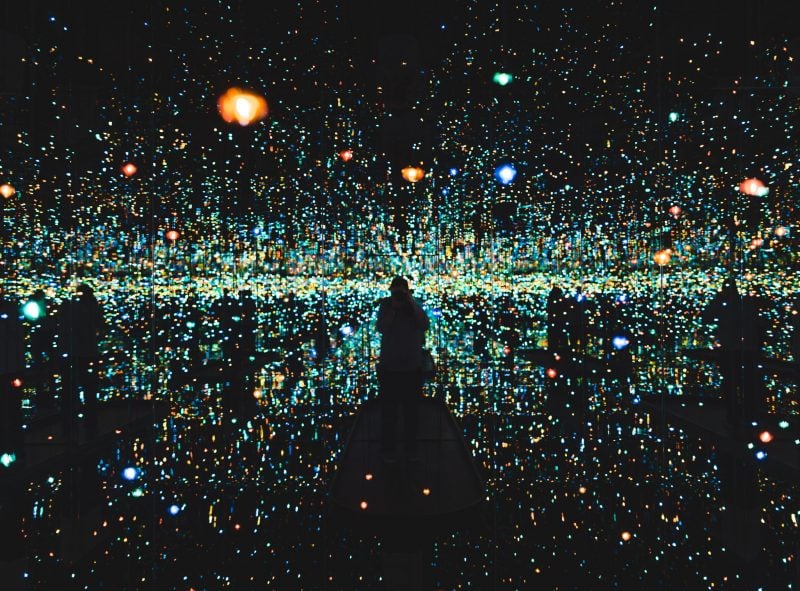 If you love polka dots the third room is for you. Giant inflated balloons with polka dots fill the mirrored room plus it's pink!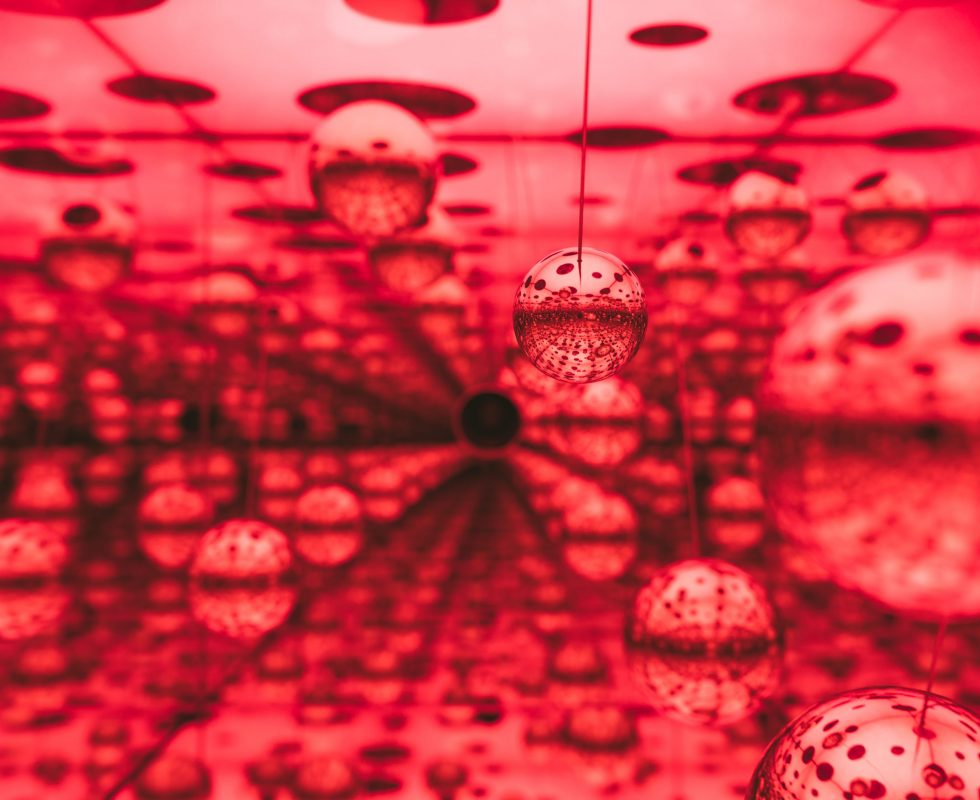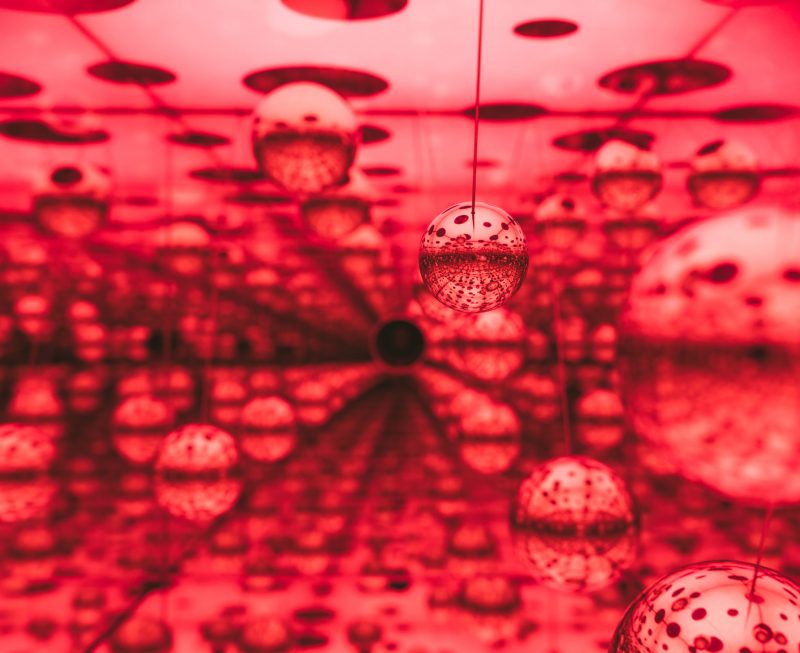 When you enter the fourth room you feel like you're surrounded by flickering candles.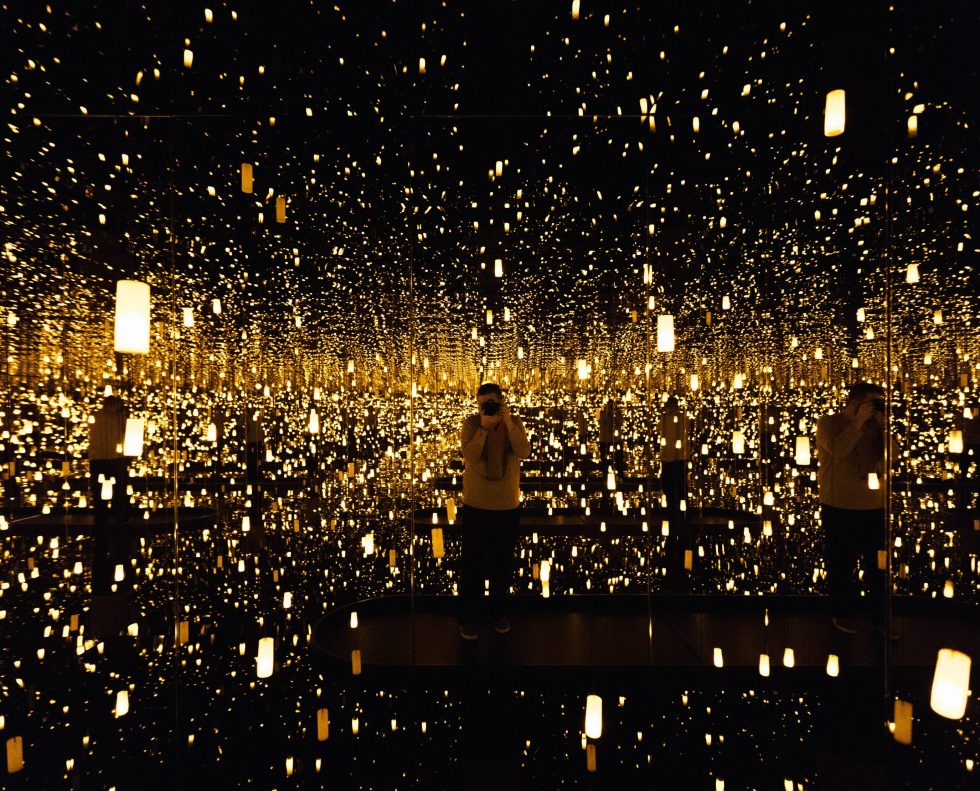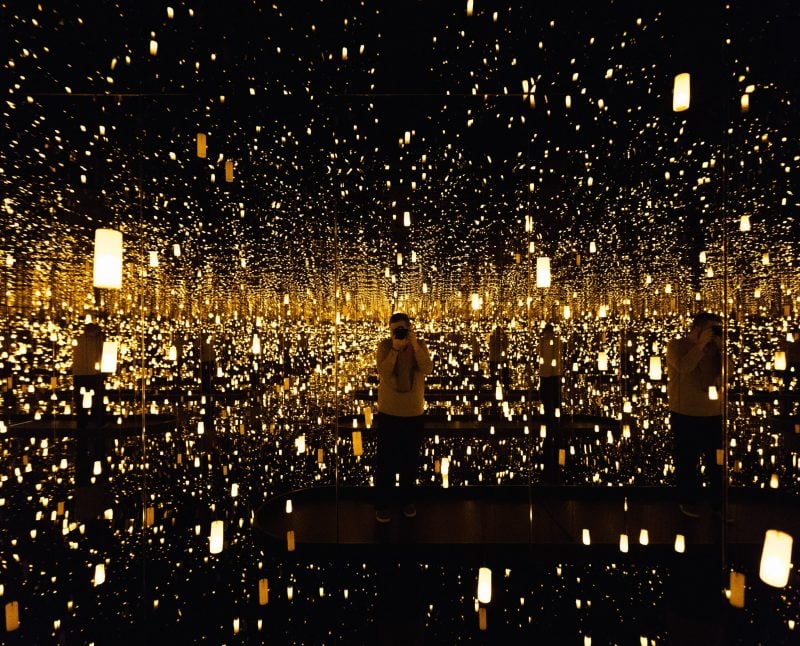 The fifth room has to be my favorite. Entitled "All the eternal love I have for the Pumpkins" it looks like a never ending field of bright yellow pumpkins. Sadly someone fell in the pumpkin room and you are no longer allowed to take photos in it.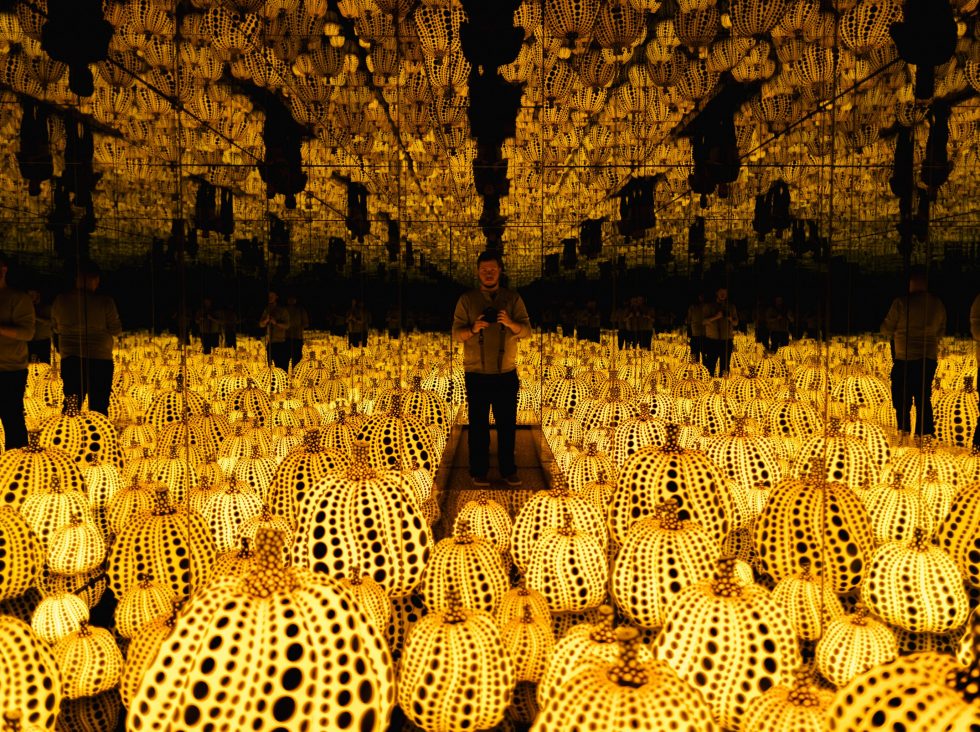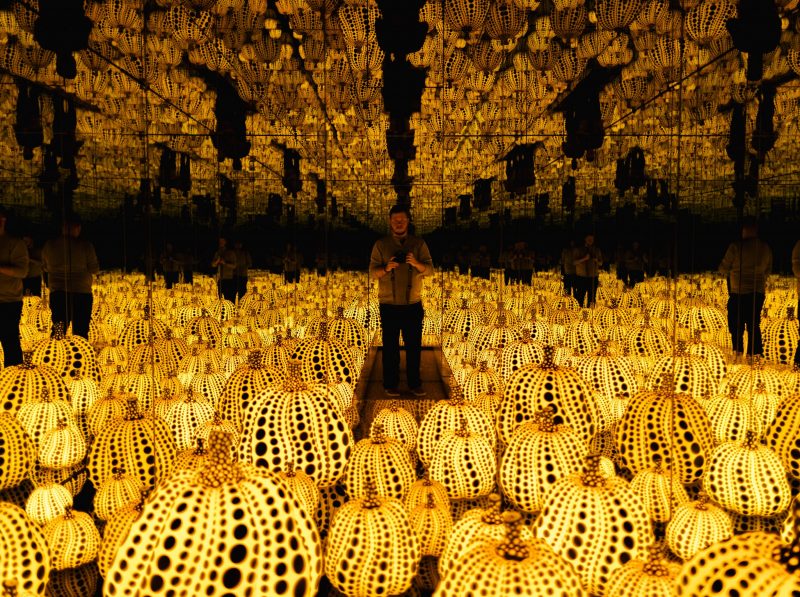 The last and sixth room you enter in the exhibit is the obliteration room. When I visited it was mostly white but I'm sure by the end of the exhibit it will be super colorful. When entering the room you are handed a sheet of stickers to put anywhere in the room.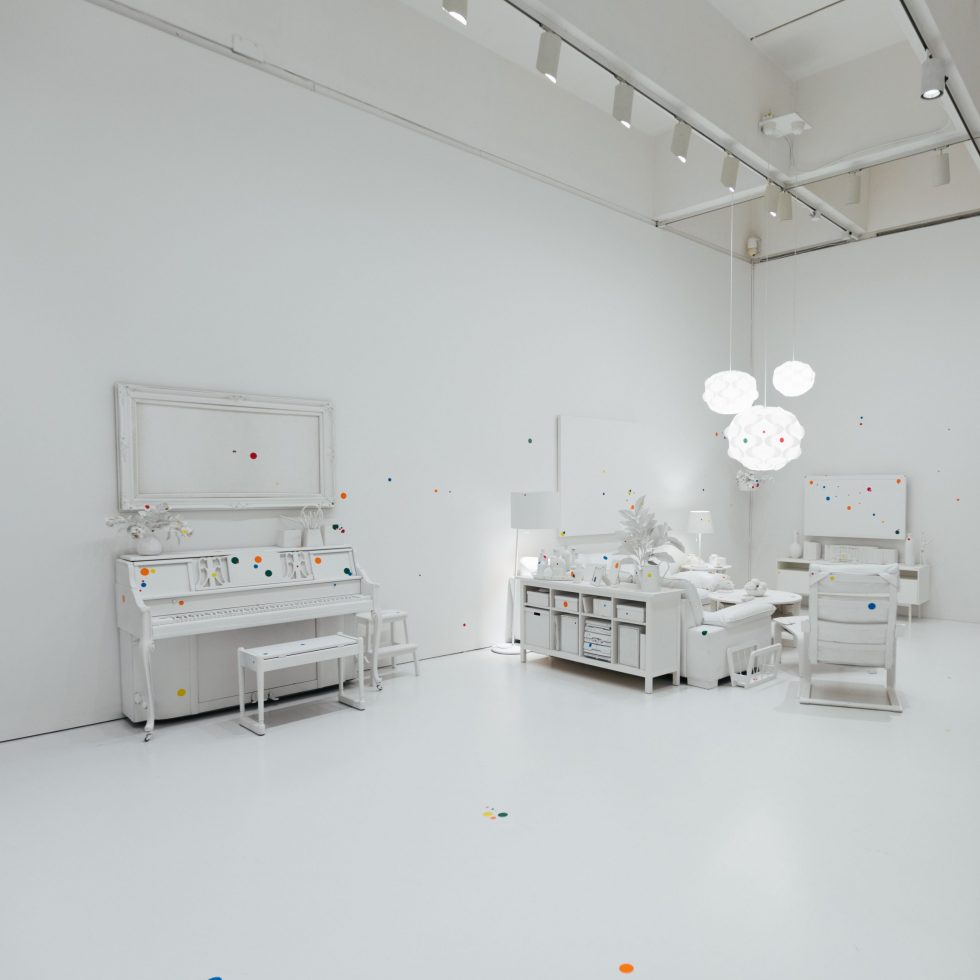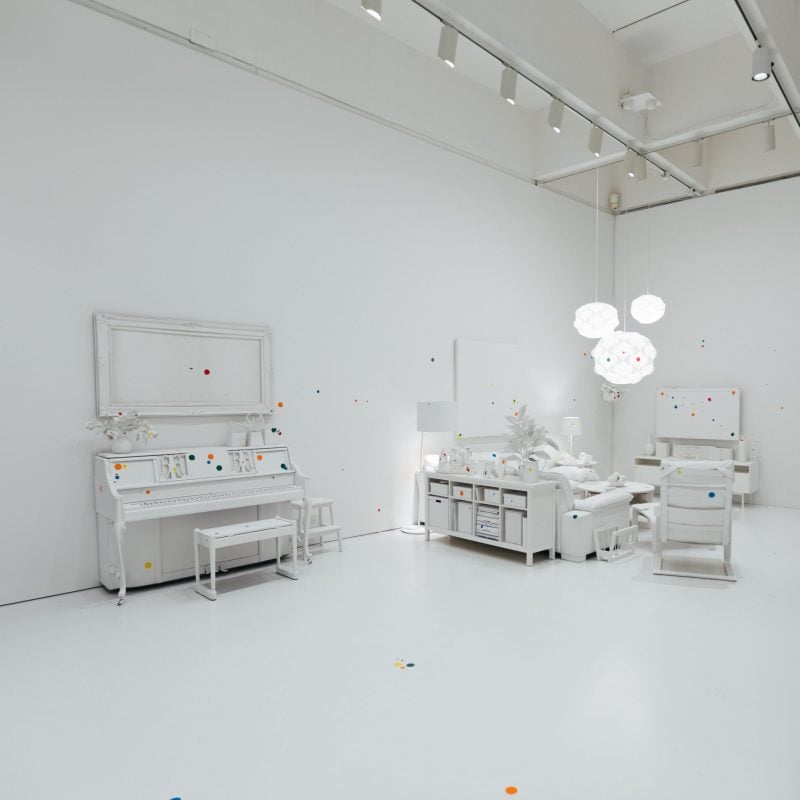 You can see photos from all visitors under the hashtag #infinitekusama on Instagram.
---
How to Get Passes?
Free timed passes go super quickly due to the insane popularity of this exhibit. Every Monday at noon you can get free advanced passes on the Hirshhorn's website.
If you're unable to get an advanced pass you can get same-day passes in the morning at the museum. A line will form at 9:30am on the museum plaza for passes being disturbed at 10am on a first come first serve basis.
Additionally you can get a Hirshhorn membership to visit the exhibit anytime you'd like.
Infinity Mirrors' Tour Schedule
In addition to being in DC until May 14th, 2017 you can also visit Kusama's exhibit on tour in the cities below.
---
Yayoi Kusama's 'Infinity Mirrors' exhibition at the Hirshhorn Museum in DC was incredible. The immersive nature of the exhibit, coupled with Kusama's unique artistic vision, creates a truly unforgettable journey through the infinite reflections of her mind.