Earlier this week I was shocked to get an email inviting me to drive a BMW i8 for an hour. After learning the 1/2 electric 1/2 combustion engine could go 0 to 60mph in 4.5 seconds I was instantly excited.
I had to pick the car up from the BMW Ultimate Driving Experience event at FedEx Field (where the Washington Redskins play). When I arrived I expected to see a fleet of i8s but was honored to find out that there was only 1 to drive. It was like winning the lottery, I'm not usually wild about BMW's design but this car is out of this world gorgeous.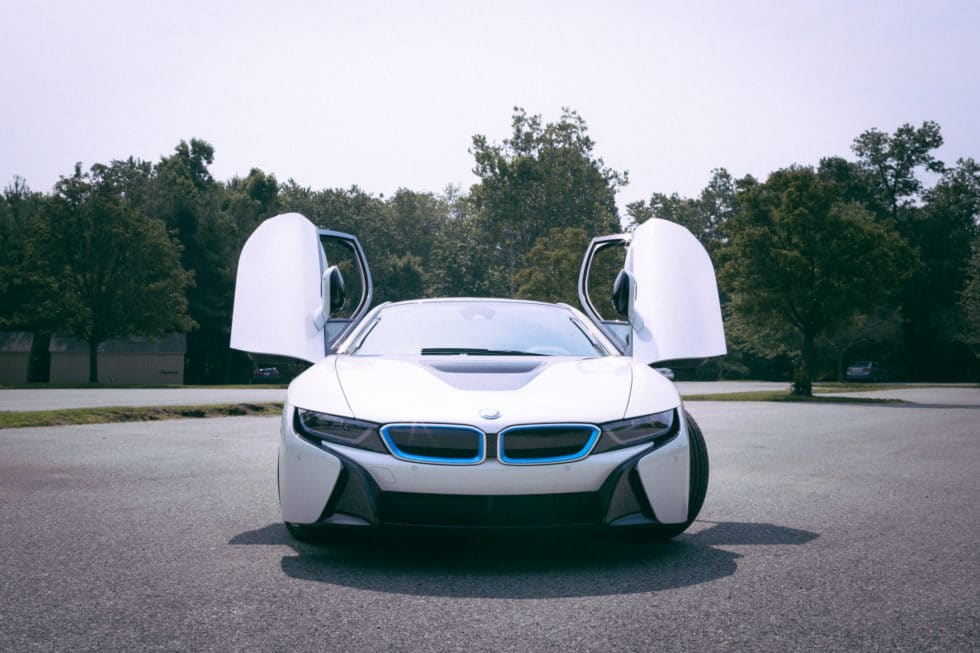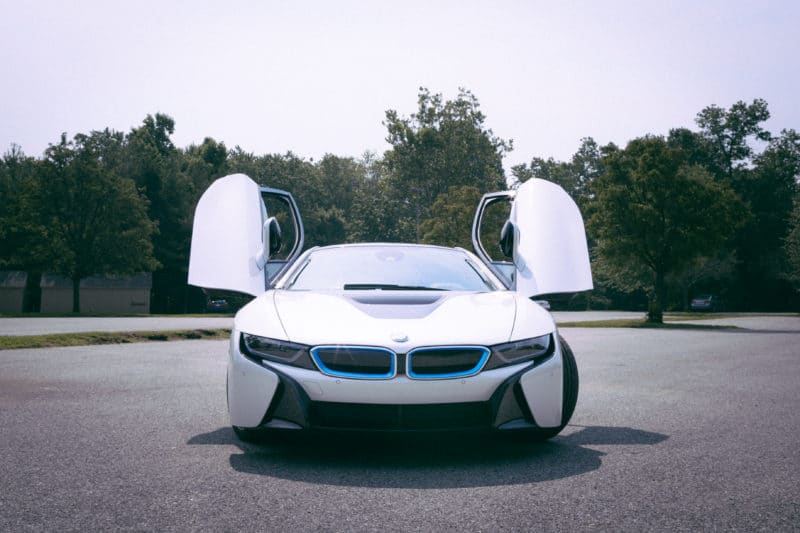 The car is so low down to the ground I had to sit in the door frame then lower myself onto the seat. The car was extremely comfortable, I knew I was in for a great ride. The design of the doors is also INSANE, getting in and out of this car felt like I was landing on a new planet.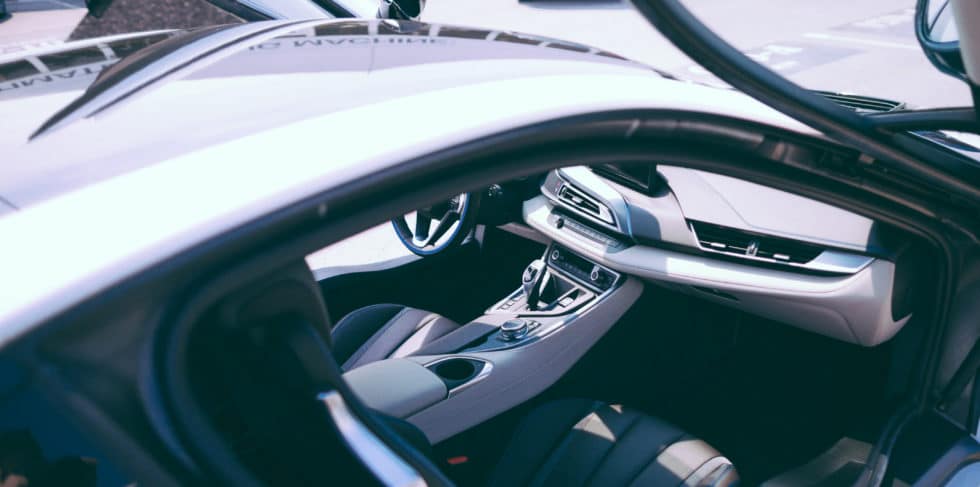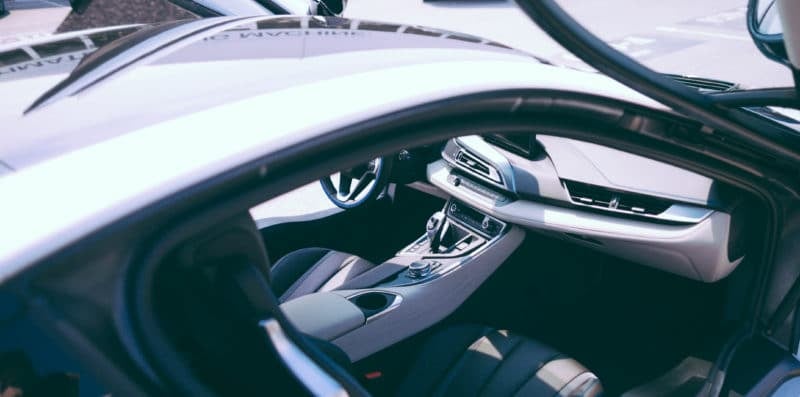 Immediately leaving the event bystanders were noticing the car. One person even took both hands of the wheel and started clapping for it. I normally drive a standard Hyundai so it was an extra treat to feel like a big shot with a fancy car.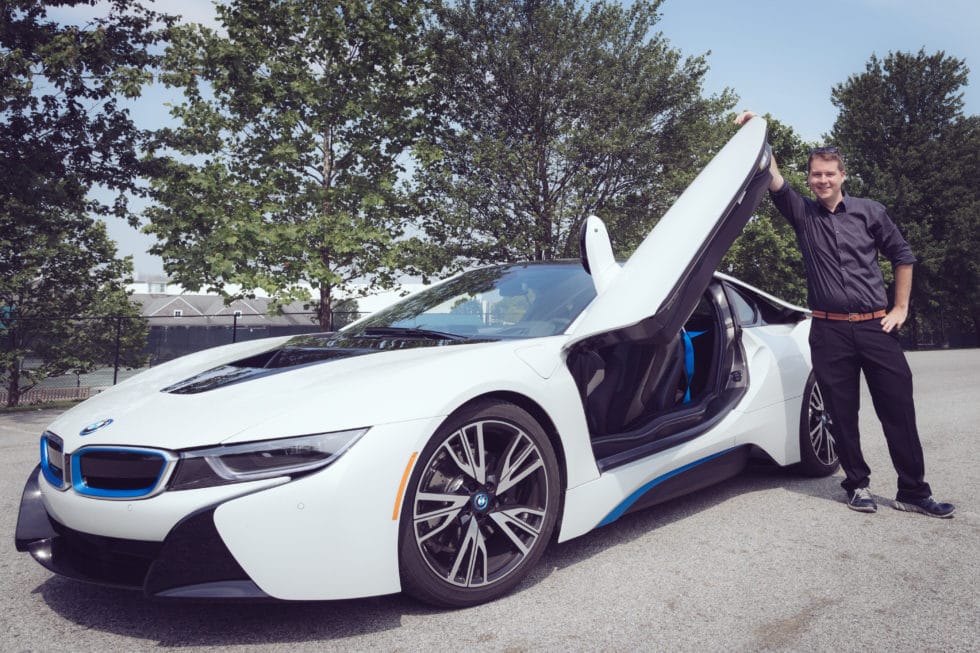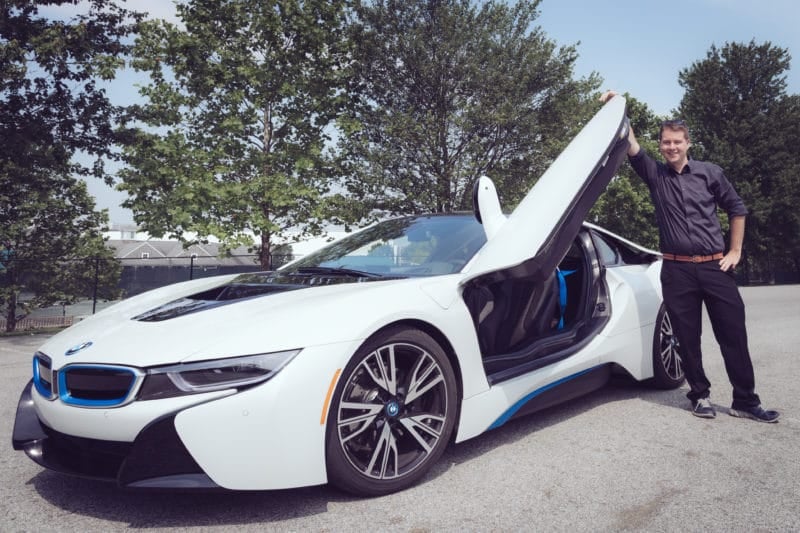 The BMW i8 had three driving modes. The least performance mode only used the electric motor and limited you to 70mph. The standard drive mode would use the combustion engine when needed. While the sport mode gave you full power of both motors.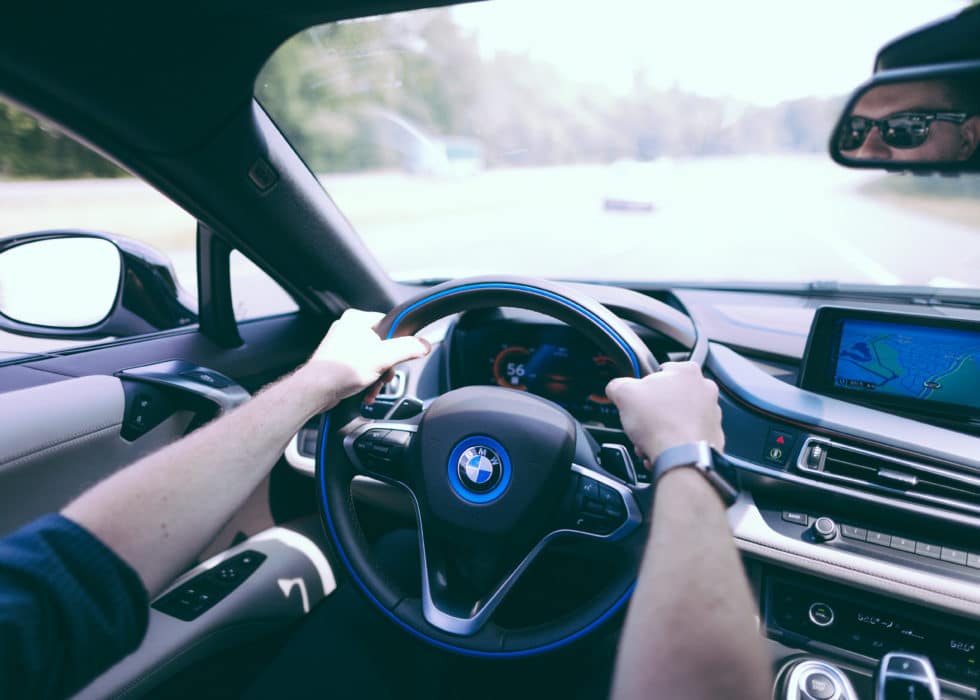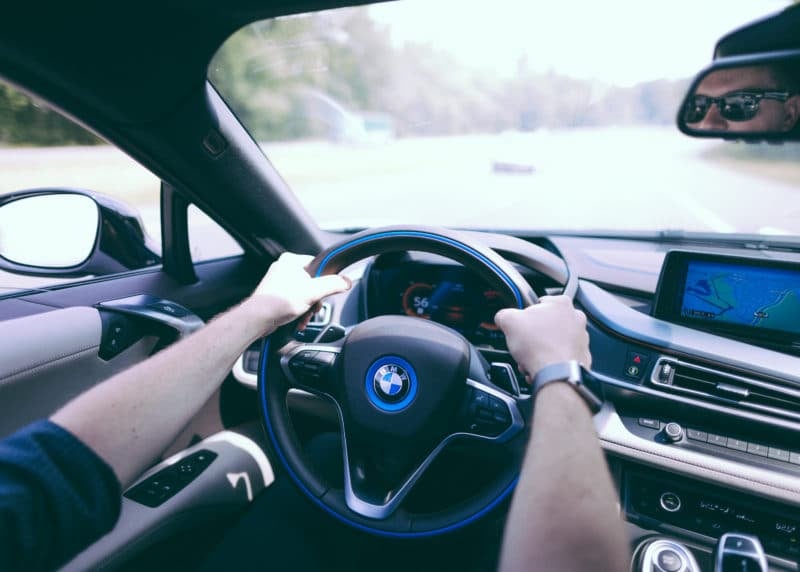 Even in the standard driving mode this car felt powerful. It was my first time driving an electric car and I could instantly tell the performance was out of this world. None of the gear shifting madness, just pedal to the metal and you were off!
Along with driving the BMW i8 we also got to cruise around in a few more models including the i3 and 228xi. Even in the moderately priced i3 (~$50k) I could tell it's all electric motor was QUICK.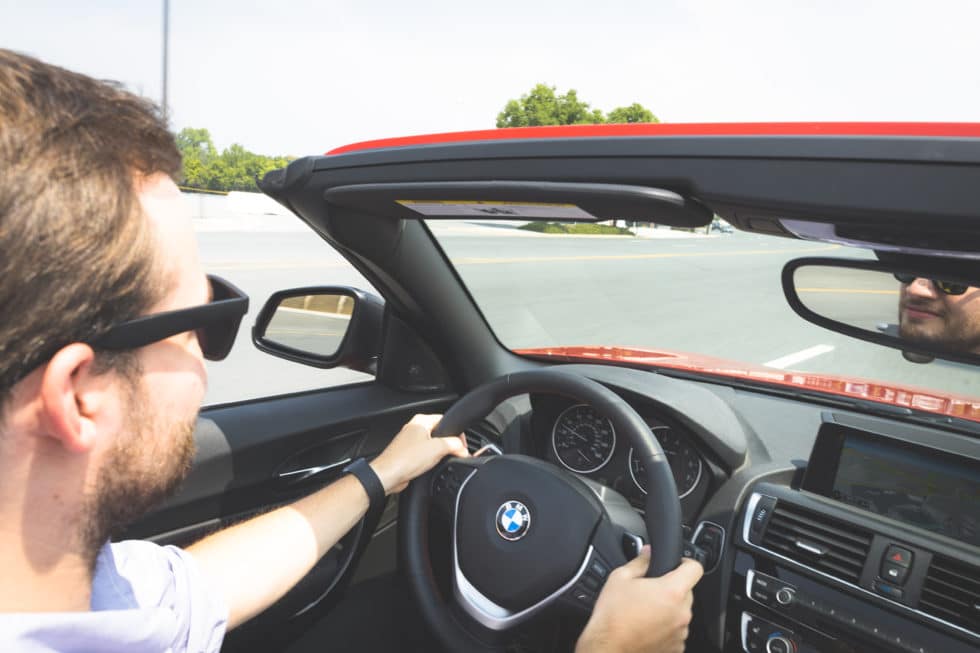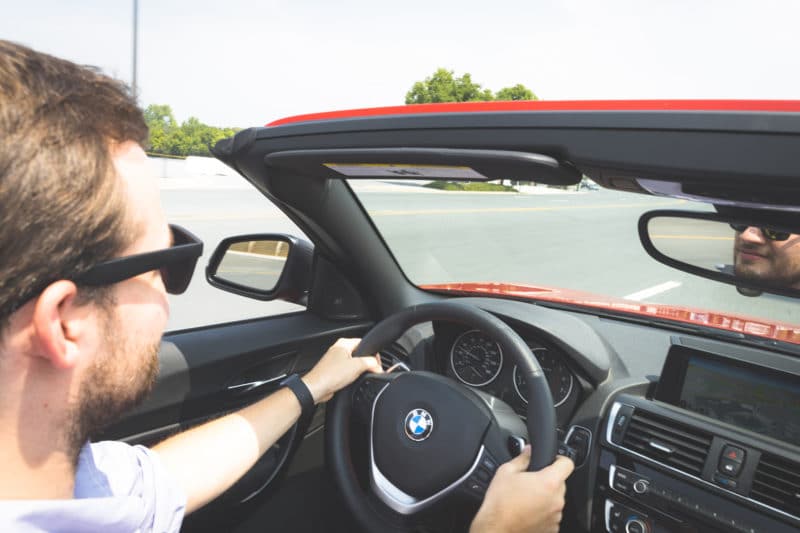 Thanks to everyone at BMW that made this happen (and for building AWESOME cars)! #BMWi8 #DrivingIsBelieving