Located in the heart of Texas you'll find the Lyndon B Johnson National Historical Park. The National Historic Park is about an hour drive from Austin and San Antonio, making it a fun road trip for any history buff.
---
Things to Know When Visiting LBJ National Historical Park
The park is free but you'll have to stop by the visitor center for a free driving permit. The visitor center is located in the LBJ state park (which I found confusing).
Plan to spend 2 to 3 hours at the park. I spent about 90 minutes here but wish I had had a bit more time to stop and look at things.
---
LBJ National Historical Park Tour
Now that we've gone over the park basics I'll take you through a tour of what I saw on my visit. Here's what you can expect to see the LBJ National Historical.
Of course one of my favorite things at National Parks are the welcome signs. The LBJ Park sign is no exception as you can see below.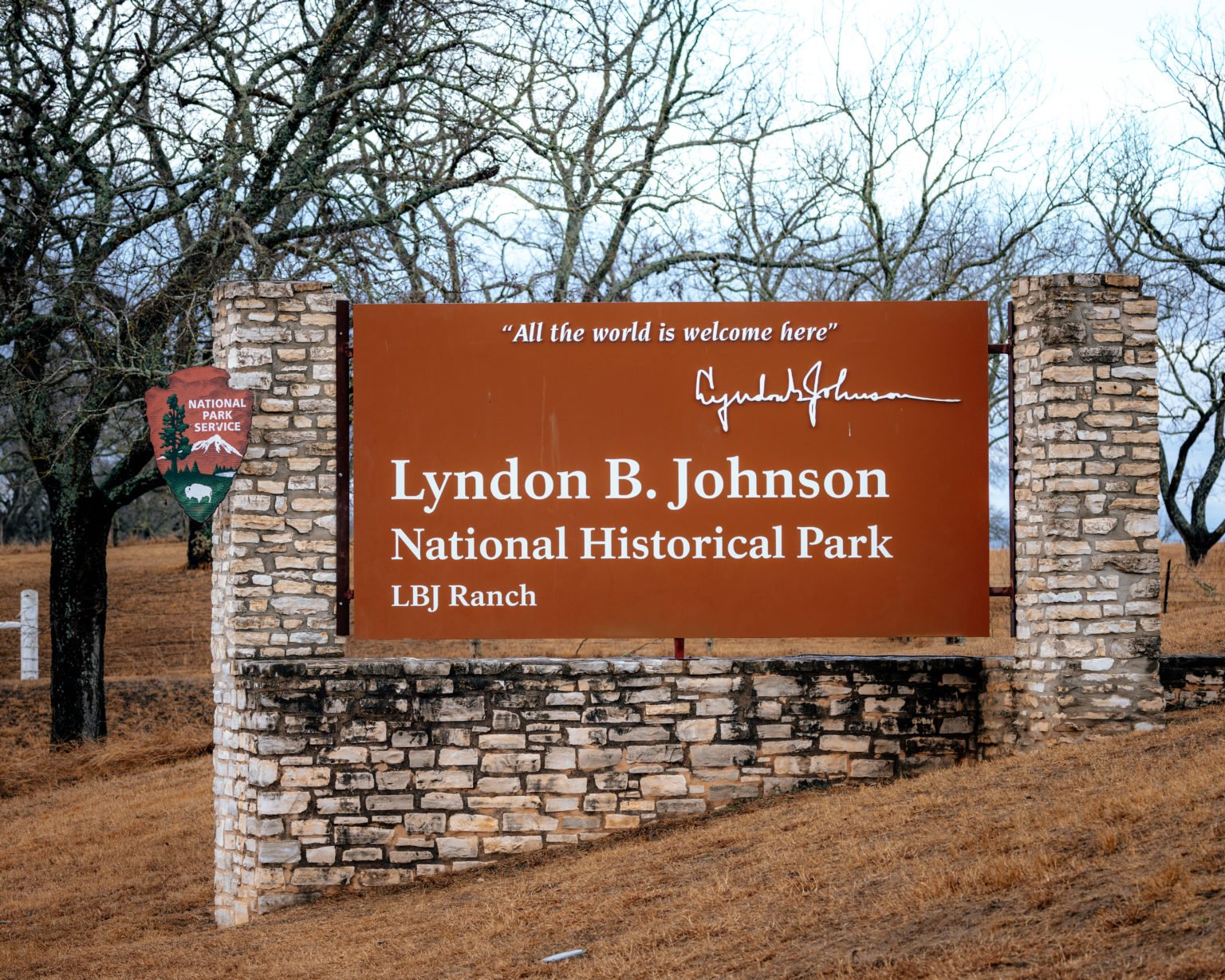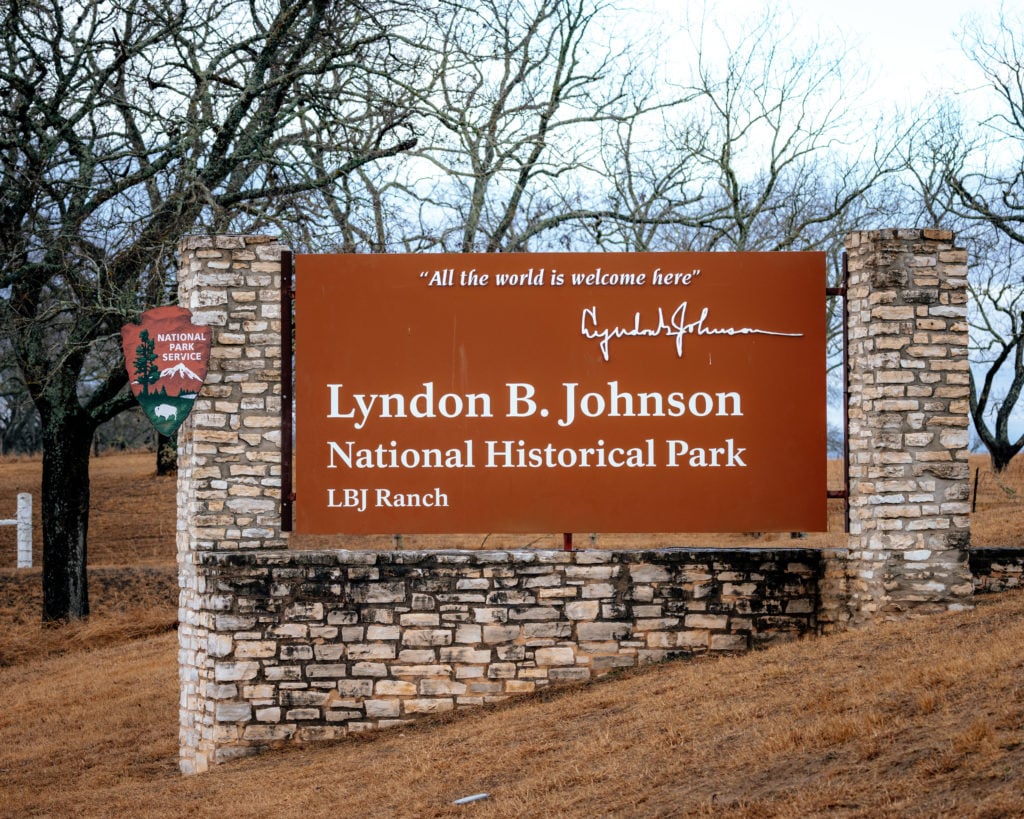 Next to the welcome sign you'll find the Junction School where LBJ went to school growing up.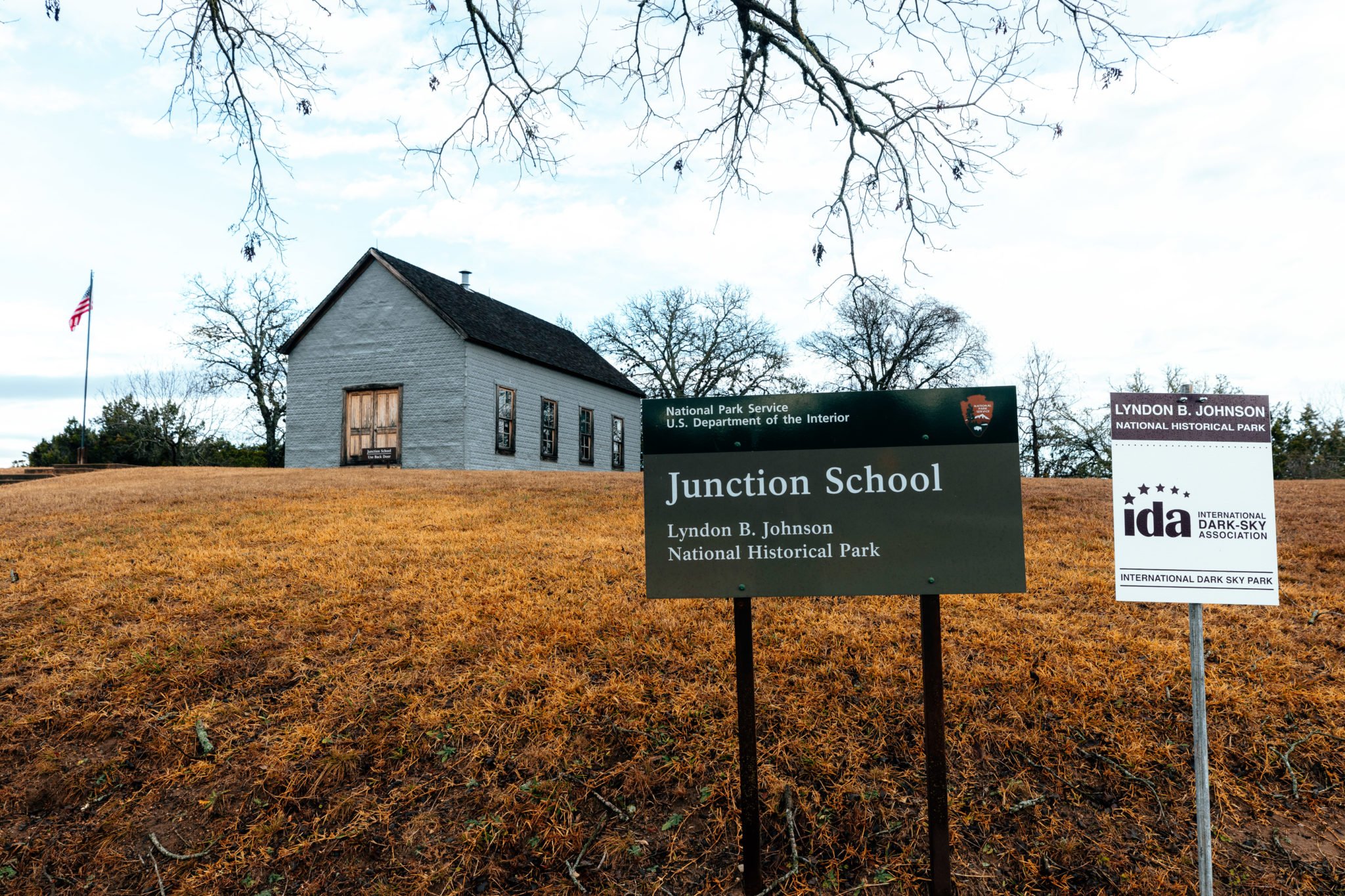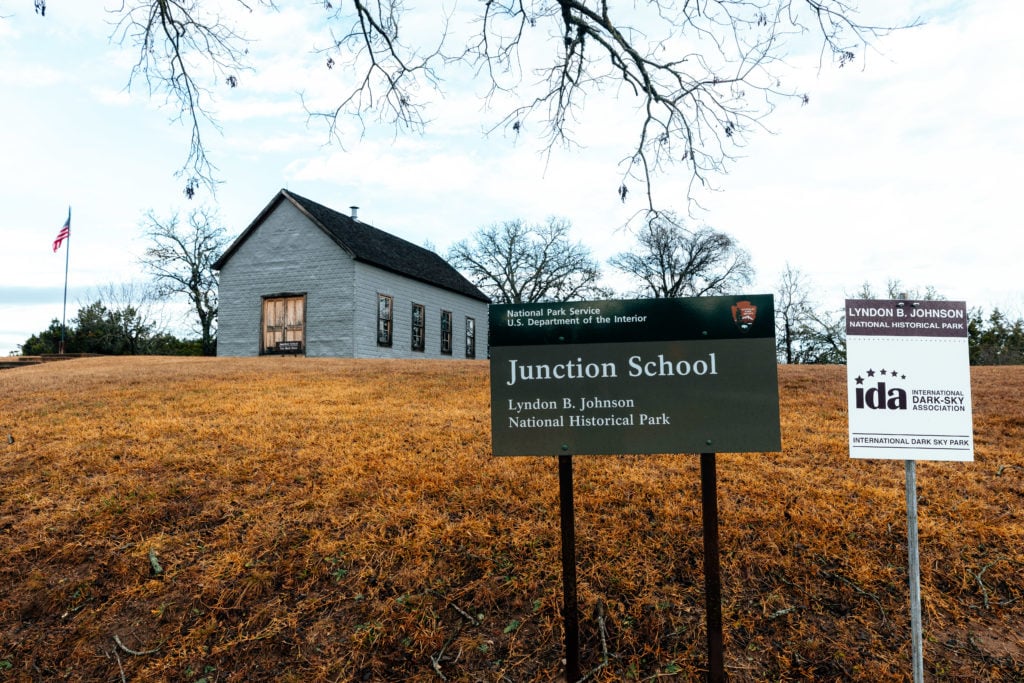 You can even go up to the school and see the interior behind glass.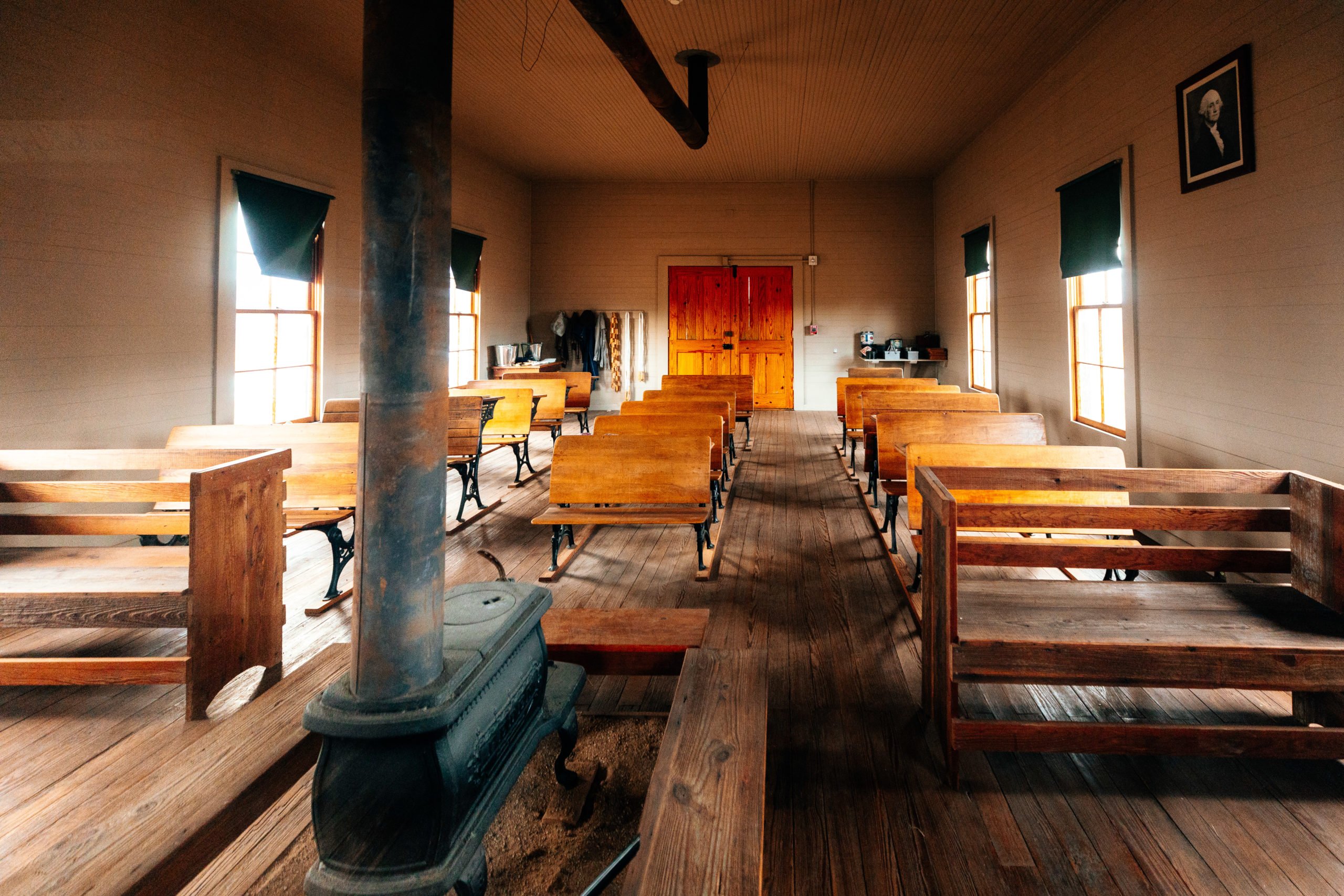 Once you enter the park the first stop is the Johnson family cemetery. You can't enter the cemetery but you can see the graves and walk around the edges of it.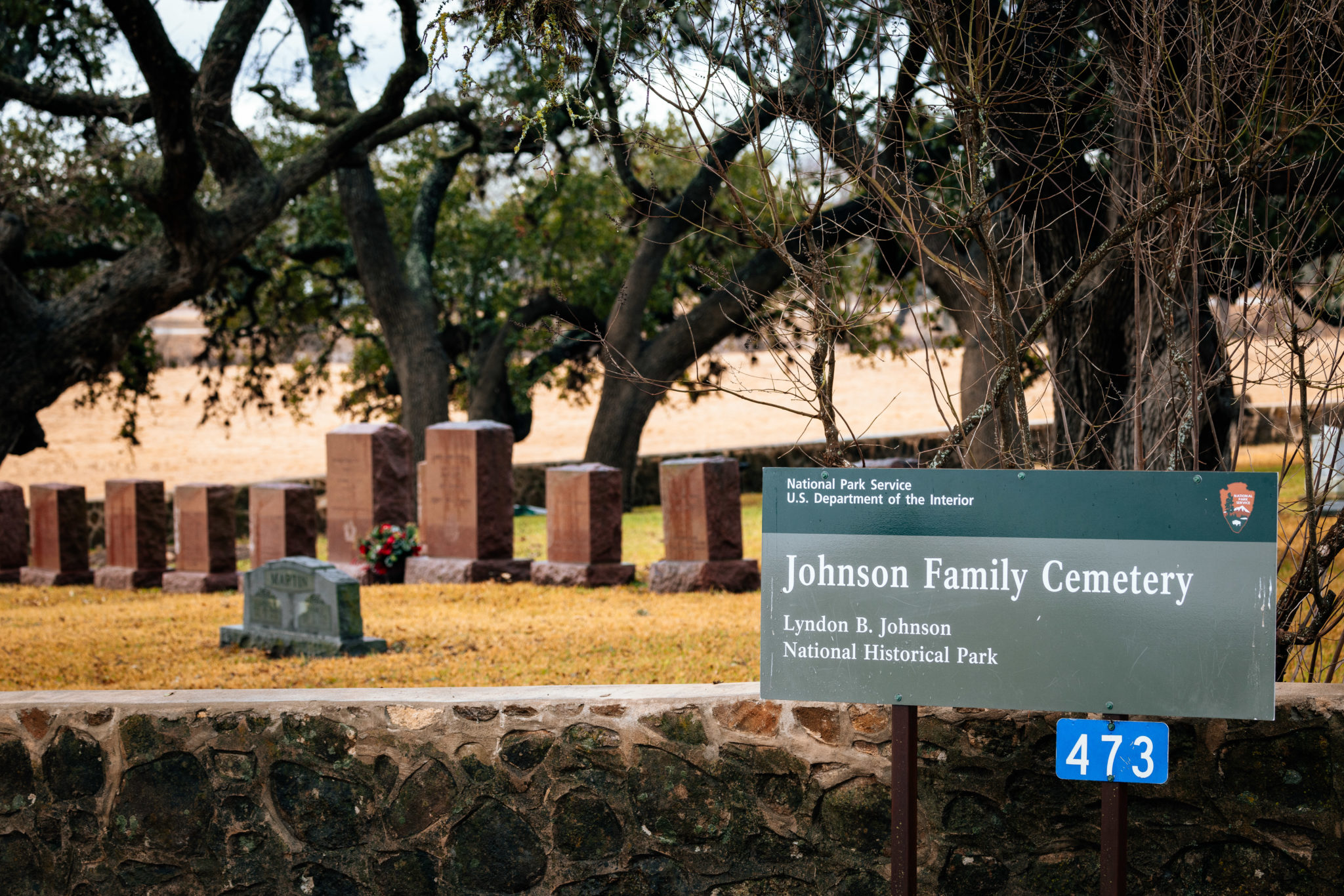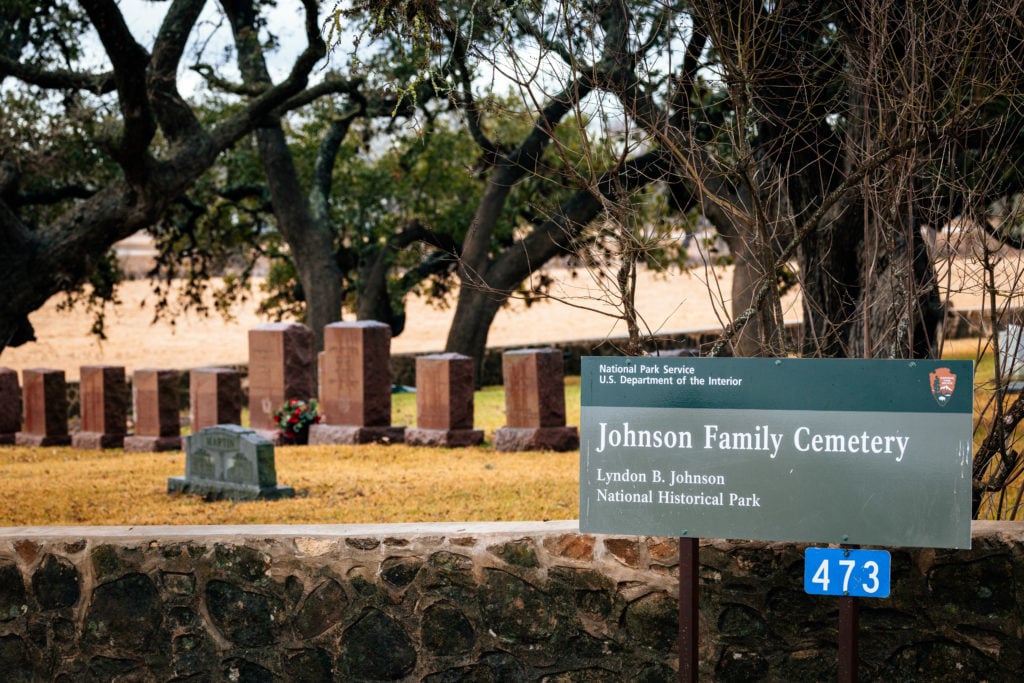 From here it's a short walk to a recreated version of LBJ's childhood home.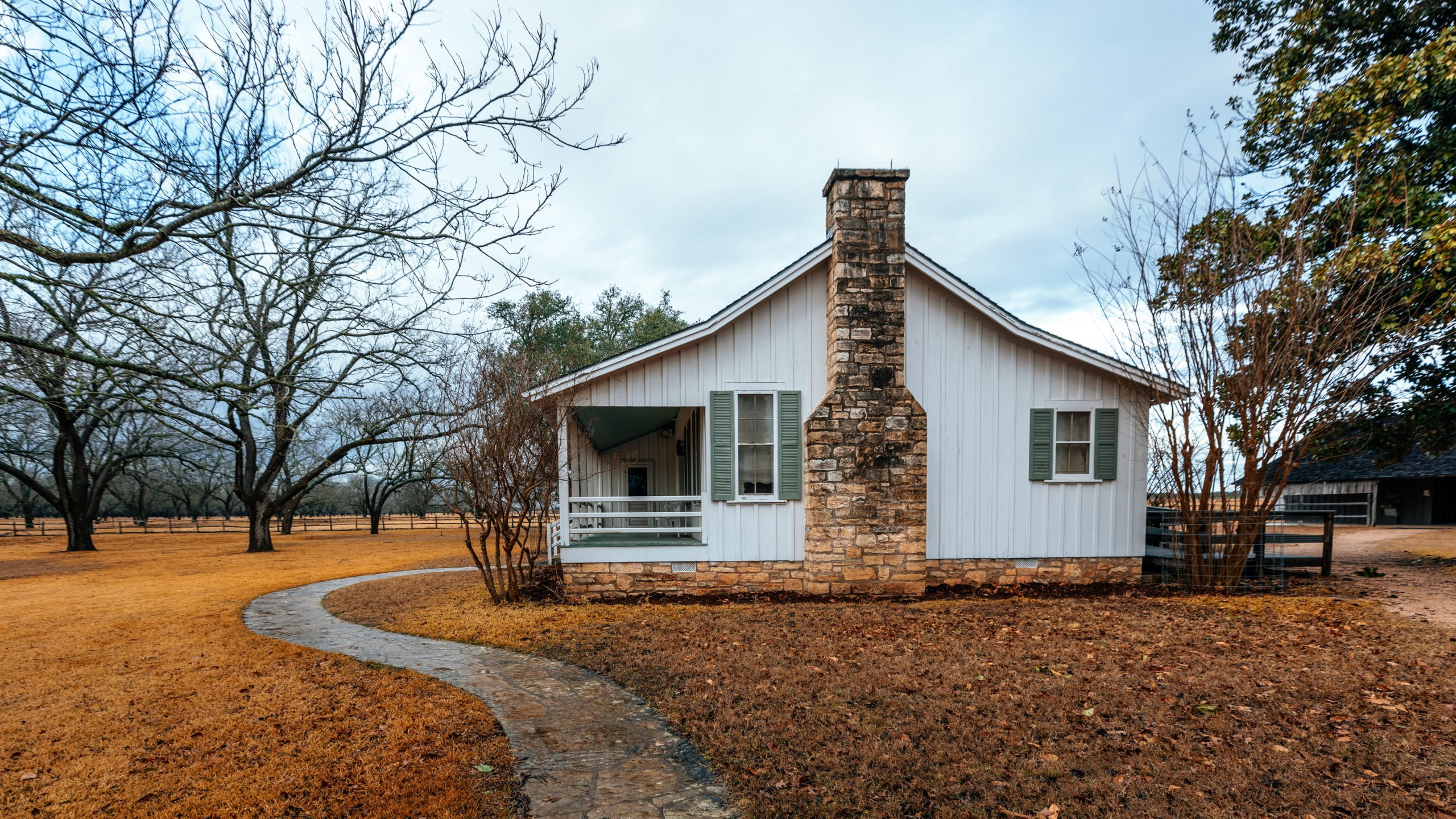 After leaving the LBJ house and graveyard you'll start the loop around the grounds giving you a driving tour.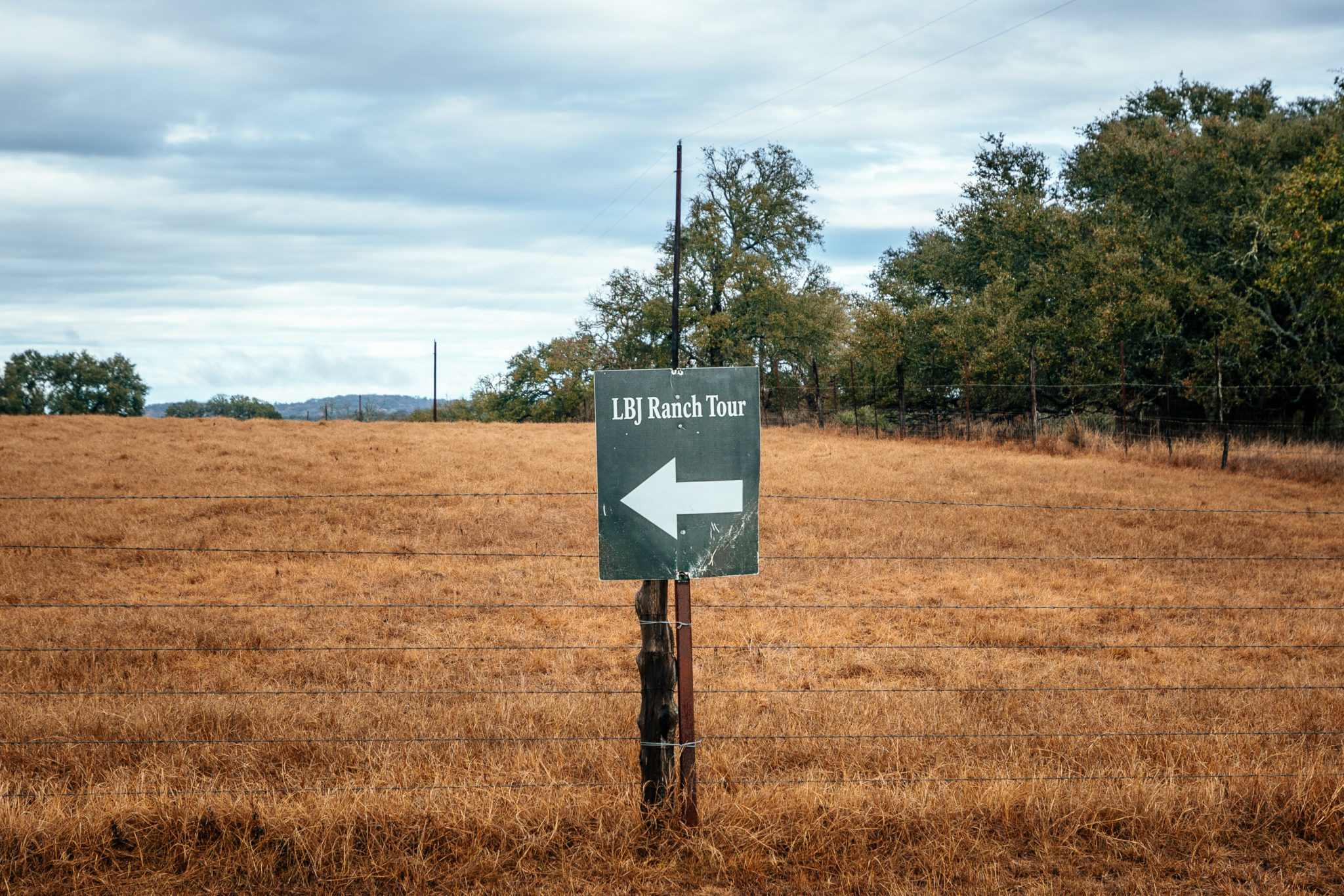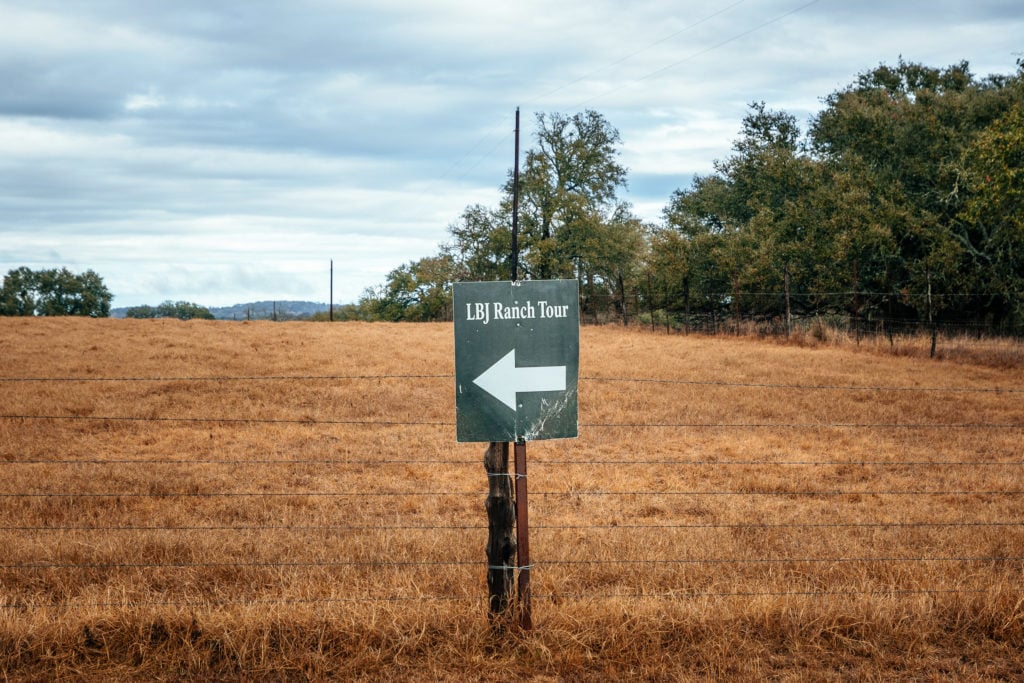 The LBJ ranch tour takes you to many sights.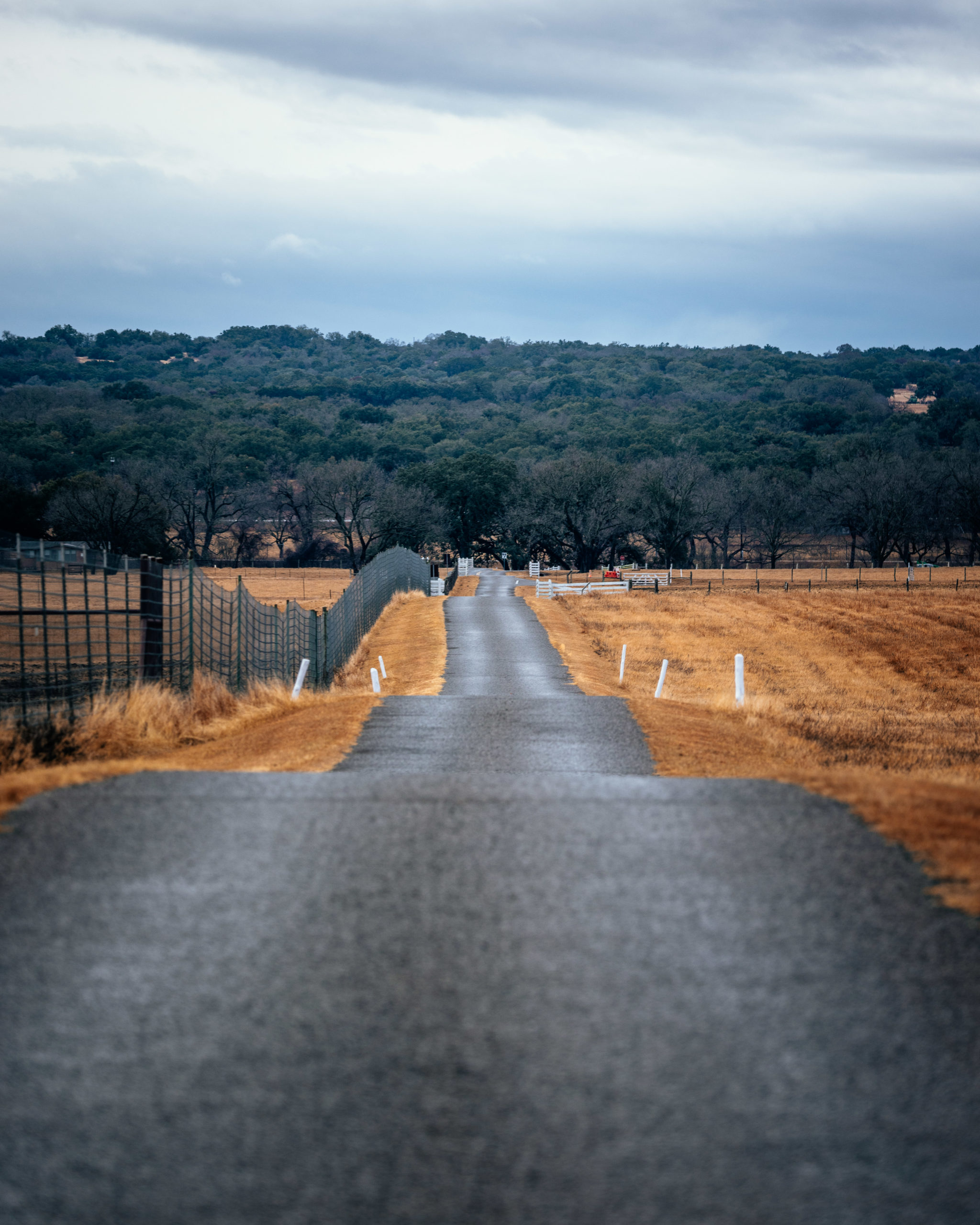 Just be careful while driving since it is an active farm still so you'll see wildlife wondering the field.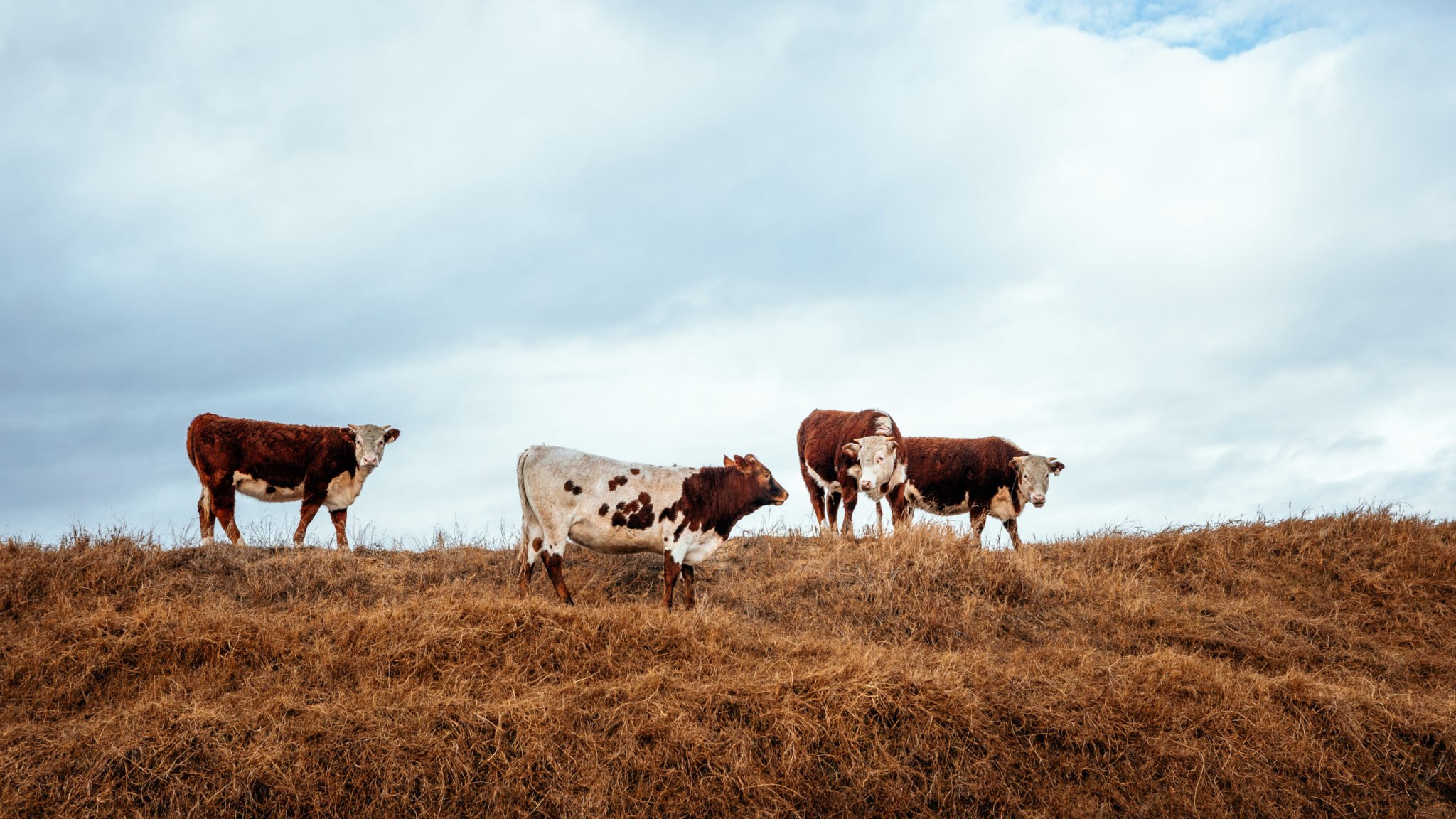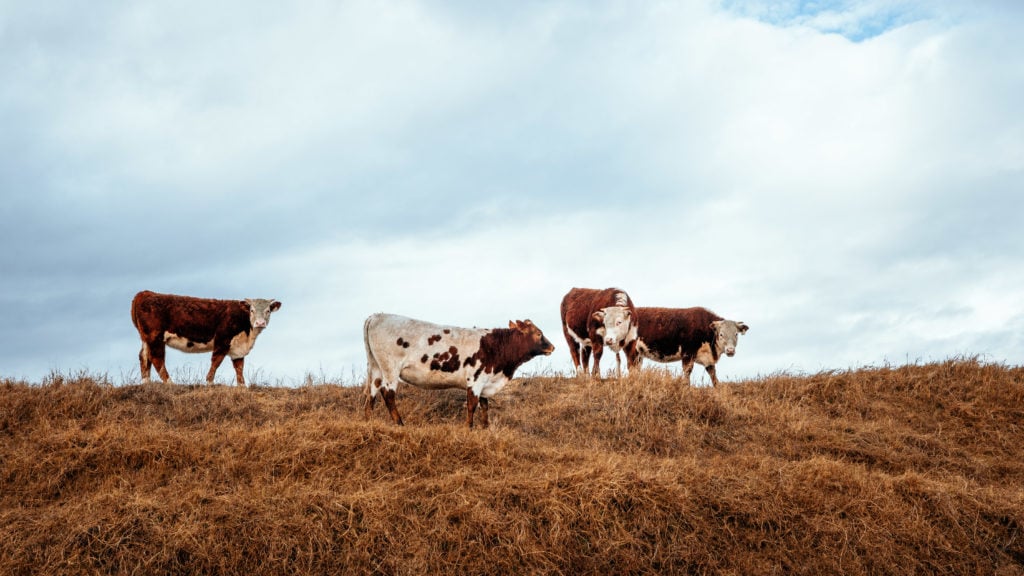 At the end of the driving tour you'll get to my favorite sight which was LBJ's presidential jet.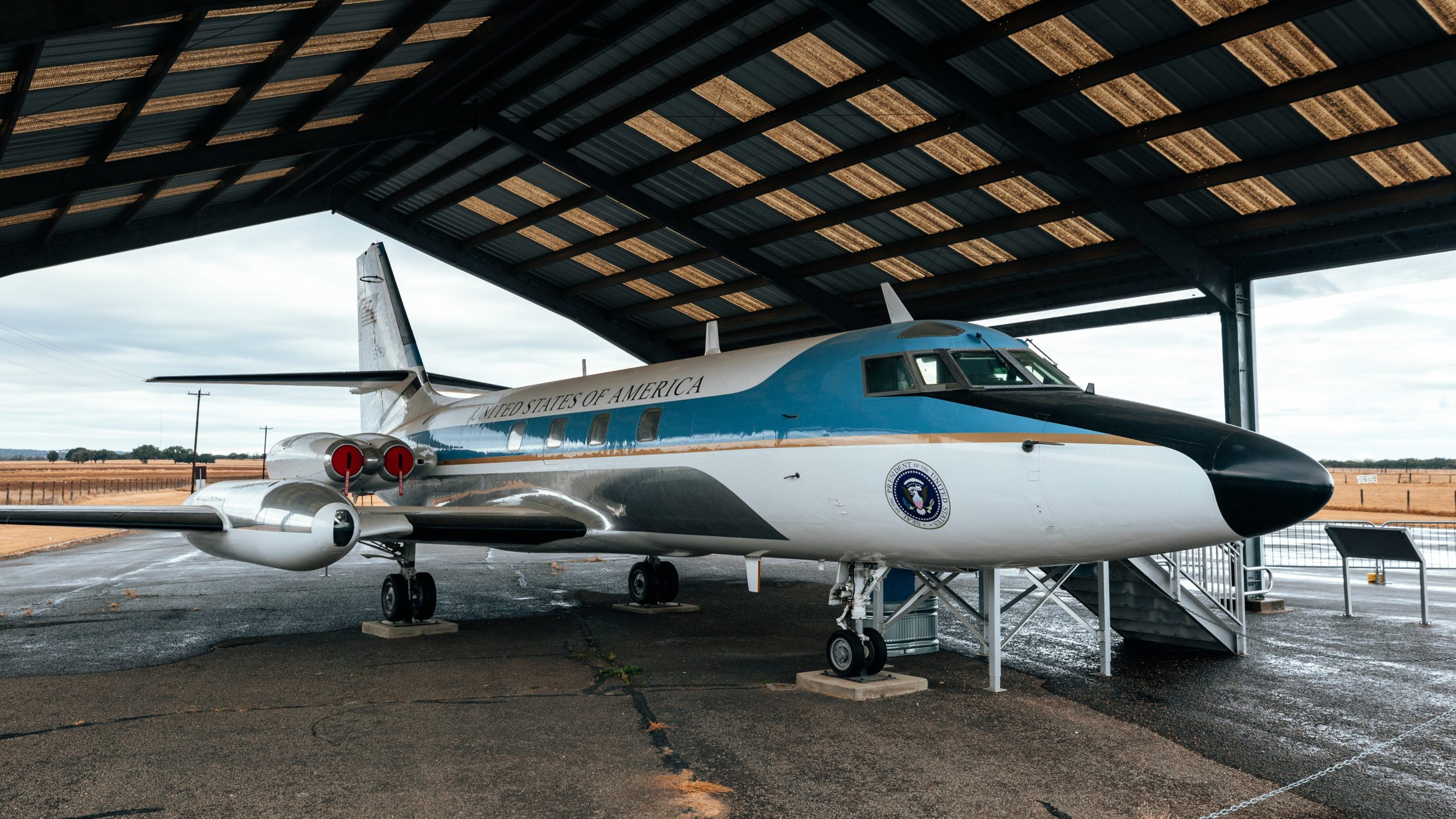 You can poke your head into the side of the plane but the glass to see inside was a bit dirty to see much. The exterior of the plane was stunning though and alone worth the trip.
Near the presidential aircraft you'll also find LBJ's ranch which I didn't realize on my visit but I assume that is a must see sight.
After leaving the LBJ ranch you'll be put back at the start of the loop and can exit the park.
---
LBJ National Historical Park Pictures
Here are more pictures of the Lyndon B Johnson National Historical Park. On my visit to the park it was overcast at the end of January.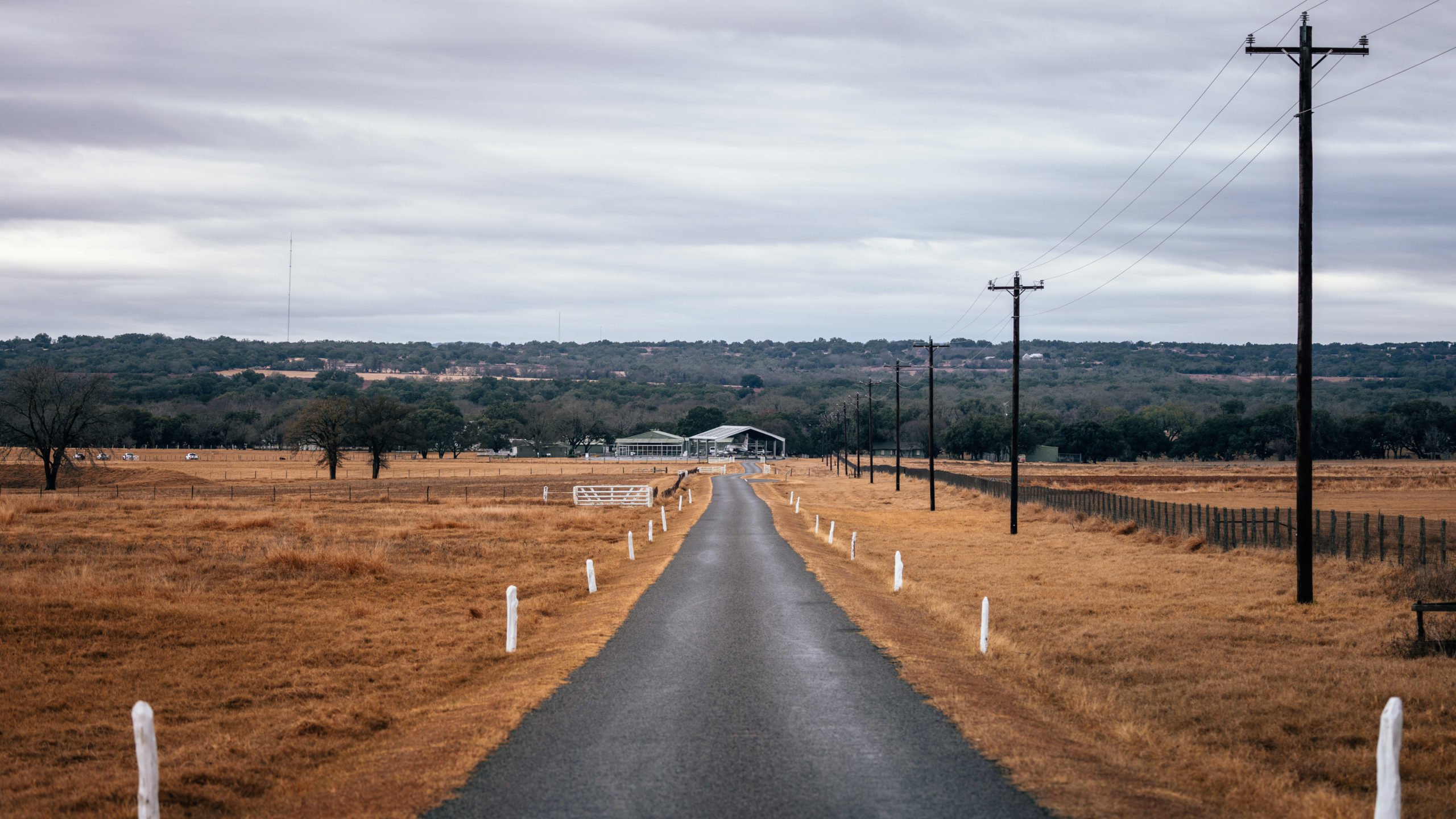 ---
Thanks for reading my guide to LBJ historical park! If you have any questions let me know in the comments below.
---
If you've enjoyed this post please share a pin below on Pinterest.
See more from National Parks on my National Parks Pinterest Board