Canon's flagship mirrorless camera has finally been released. With a stunning 45 megapixel sensor the Canon R5 is a great camera. So what better way to get the most out of your R5 than with the best memory card for the Canon EOS R5.
The Canon EOS R5 full-frame mirrorless camera is the ideal choice for professional photographers and videographers. While it features a 45MP CMOS sensor, 8K raw video recording, 12 fps mechanical shutter for continuous shooting, 5-axis image stabilization, advanced subject tracking, dual memory card slots, and a high-resolution OLED EVF and vari-angle touchscreen LCD.
Let's dive into the best memory cards for the R5:
Canon EOS R5 Memory Card Recommendations
The Canon EOS R5 features two memory card slots, including one for SD cards and another for CFexpress Type-B cards. The CFexpress Type-B slot is particularly useful for those who require faster read and write speeds for high-quality video and high-resolution image capture. Overall, the dual memory card slots on the Canon EOS R5 offer flexibility and convenience for users.
First let's quickly note the differences of each memory card type.
CFexpress Type-B Cards: Faster cards that will support RAW 8K video capture with write speeds up to 1,480 MB/s. Let's be honest this is what you want if you want to take full advantage of the R5's power.
UHS-II SD Cards: Widely supported cards that support a max write speeds of 300 MB/s. Perfect for photos and most video features.
---
Best CFexpress memory cards for Canon EOS R5
To get the most out of your Canon EOS R5 you'll want to use a CFexpress memory card. These are some of the fastest cards that will support all of the high end features of the R5. These video features includes shooting 8K RAW and 4K 120FPS. While the Canon R5 can take RAW 45 megapixel photos at a high-speed of 20 FPS for a burst of 83 photos.
CFexpress cards can have a max write speed of 1,480 MB/s and a read speed of 1,700 MB/s.
The Sony Tough CFexpress Type-B card will let you use all the features of the R5 in a rugged body.
Sale
And of course if you have CFexpress cards you'll want a CFexpress Type-B card reader. I recommend the ProGrade CFexpress Type-B reader it also has a slot for SD cards as well. Plus it's USB-C and features incredibly fast transfer speeds.
---
Best UHS-II SD memory cards for Canon EOS R5
The SD card slot on the Canon R5 supports UHS-II SD cards. These have a max read and write speed of 300 MB/s which make them perfect for casual shooting or even moderate video users.
Using an SD card you won't be able to shoot 8K RAW, 8K ALL-I, 4K 120FPS, 4K 60FPS ALL-I, and 8K time-lapse shooting. Additionally you will only be able to shoot 12 FPS photos and won't be able to utilize the 20 FPS electronic shutter shooting.
---
In addition to using either type of memory card in the R5 you can also use one as a backup incase a card fails. So even if you plan on only using CFexpress cards it might be a good idea to invest in an SD card as a backup. Especially if you shoot commercial work or weddings.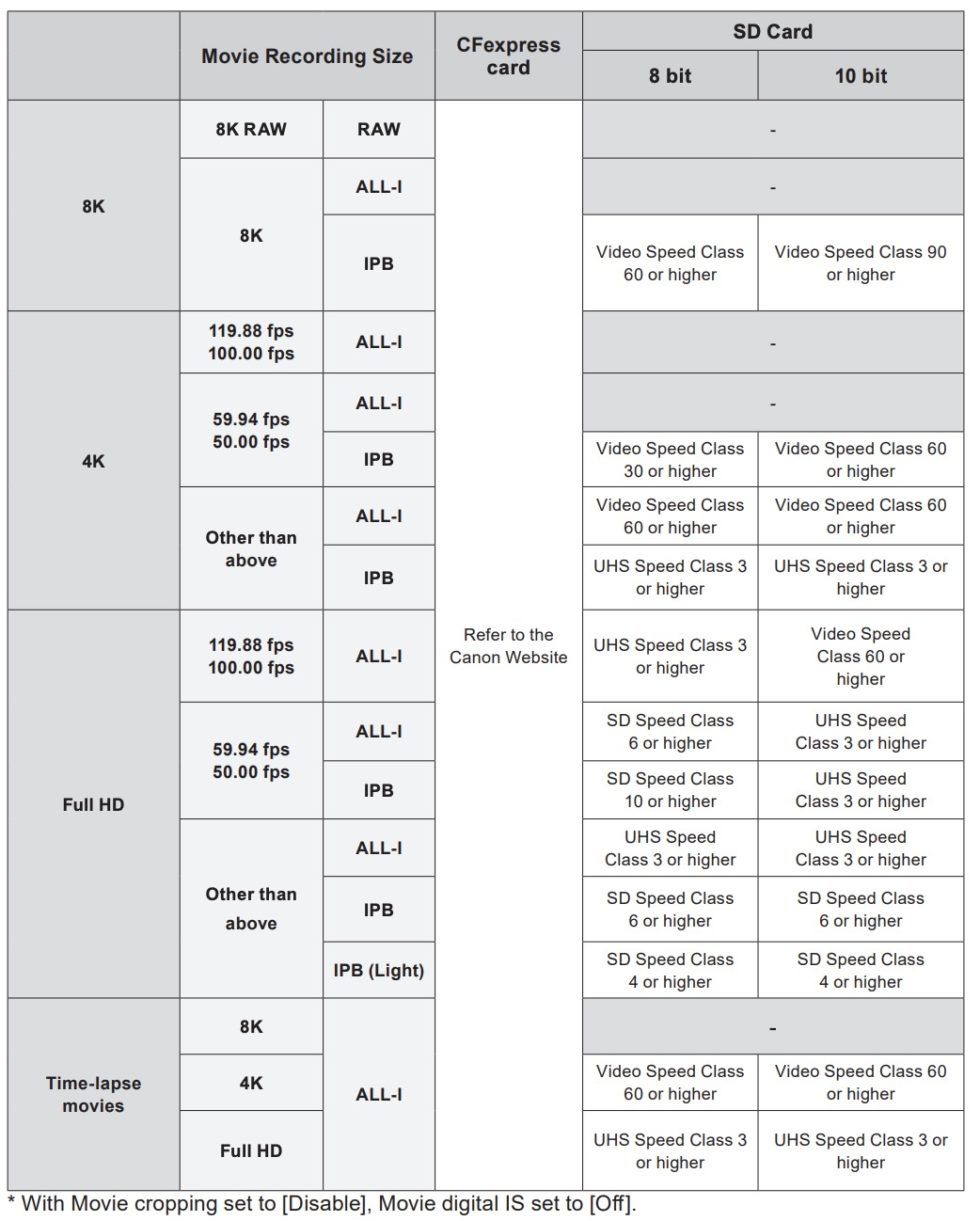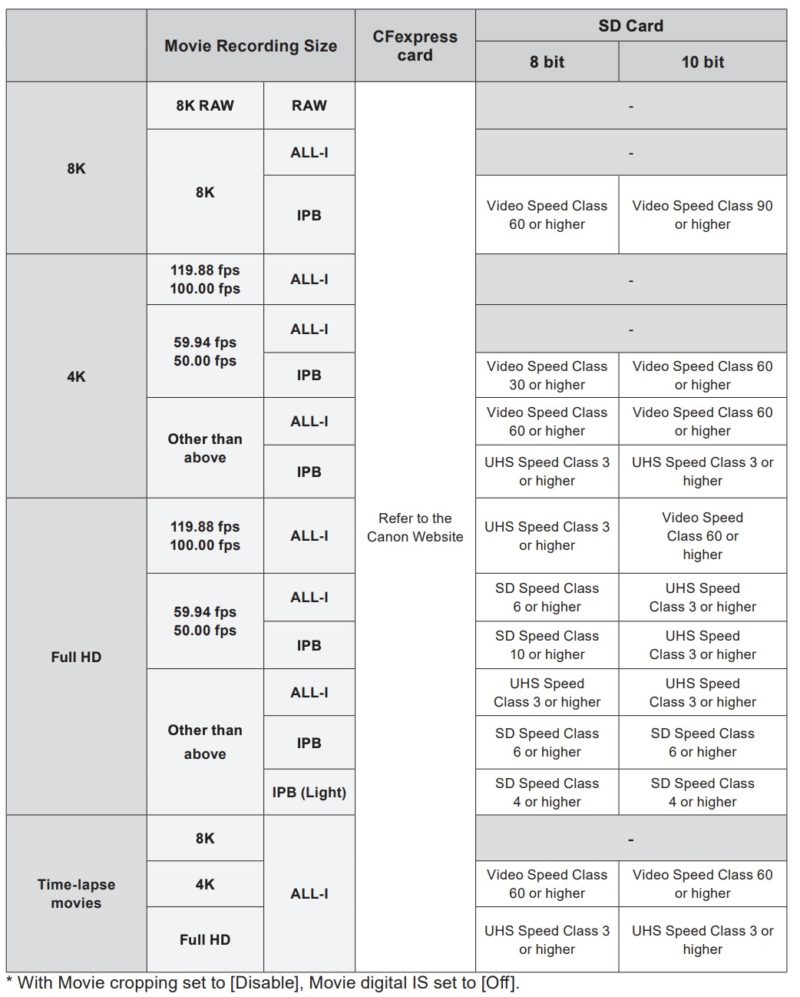 For more information about write speeds on the Canon R5 check out the R5 manual.
---
How to Format Memory Cards on Canon EOS R5
Formatting memory cards on the Canon EOS R5 is pretty simple. You'll find the option in "Setup Menu 1" (indicated by the wrench icon), and select the "Format card" option. In this menu you can select which memory card you'd like to format in the camera. You can also choose a low-level format if you want to completely erase all data on the card, which is perfect for removing sensitive photos from the card's index to prevent their recovery.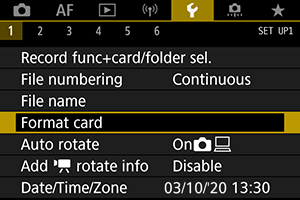 I highly recommended formatting your new memory cards on your Canon EOS R5 to achieve optimal performance.
---
Canon EOS R5 Memory Card FAQ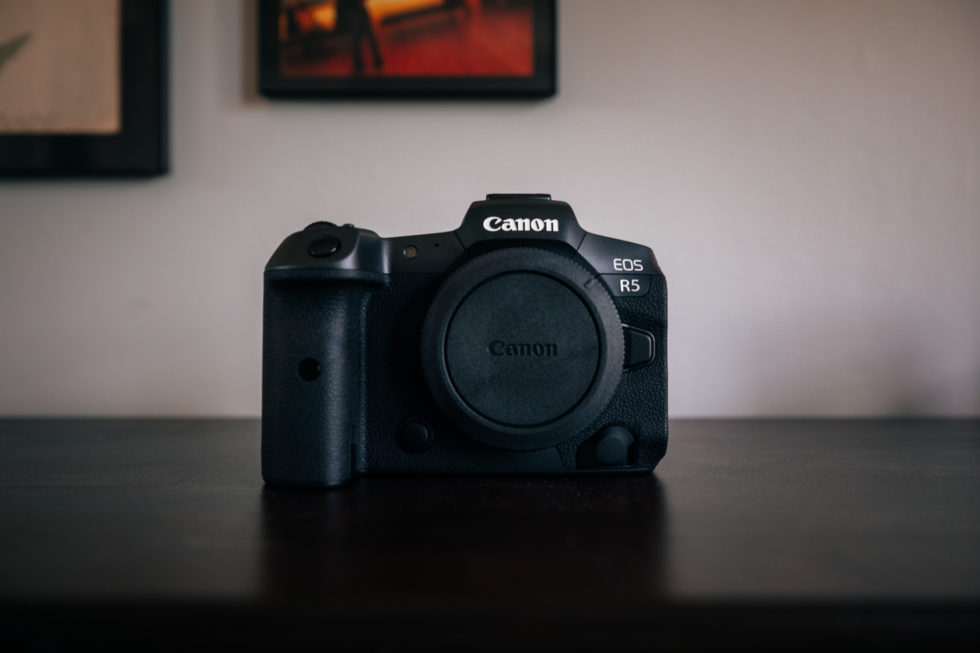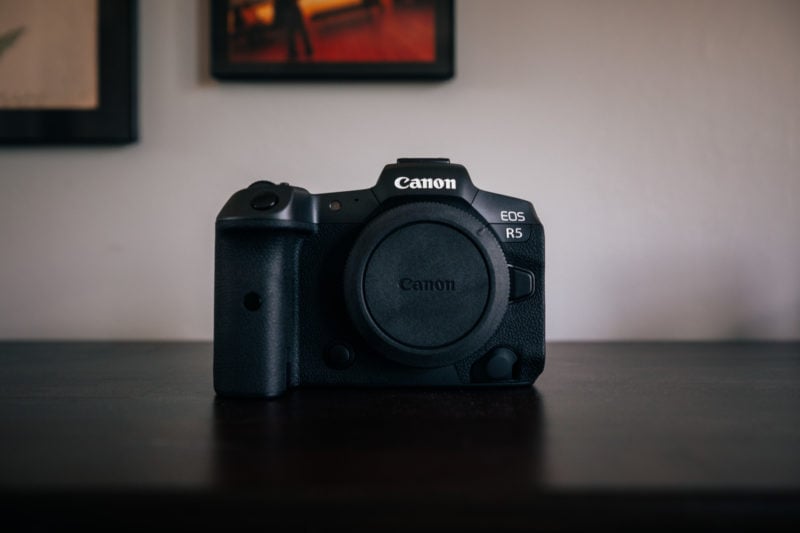 What type of memory card does the Canon R5 Use?
Two memory card slots are available on the Canon EOS R5. Both SDHC and SDXC memory cards can be used in one of the slots, while CFexpress Type-B cards can be used in the other slot.
Does the Canon R5 come with a memory card?
A memory card is not a standard accessory that comes with the Canon EOS R5. You'll need to buy a memory card when you buy a Canon R5. A few retailers might offer special deals that include some basic accessories.
Do you need to fill both memory card slots on the Canon R5?
No, it's not necessary to use both memory card slots. One memory card is sufficient for the camera's operation. However, there are advantages to using both slots, such as greater control over file storage and the capacity to create backups in real time.
---
I hope you find this list of the best memory cards for your new Canon R5 useful! If you have any questions about the Canon R5 let me know in the comments below.