You may have just learned about lens filters and you've asked yourself how do I know what size filter for my lens? Well you're in the right place if you need to know the filter size of a Canon lens. No matter if it's a ND, UV, or polarizer here are all of Canon's lenses with their filter size in one nifty chart.
Filters can be screwed on the front of most Canon lenses allowing you to add neutral density, ultraviolet or polarizer effects to your photos. Knowing the filter size is also useful for lens caps, lens hoods, and most lens accessories.
Since there are so many types of lenses and filters it can get complicated to know which to buy. Below I have broken down filter sizes and link to buy different types of filters for each lens. This makes it easy to get the right filter for your lens.
The list includes Canon RF and EF mount lenses, so no matter what lens you have it should be on this list. Additionally you can look up which lens you need a filter size for by using the search box on the top right of the table.
July 2022 Update: Added Canon RF 24mm and RF 15-30mm to the list.
May 2022 Update: Added Canon's newest RF-S mount lenses and moved RF lenses to the top of the list.
Canon Lens Filter Size Chart:
| Lens Name | Filter Size | Buy Screw-in Filters |
| --- | --- | --- |
---
I hope my massive lens filter size chart for Canon lenses has been helpful. No matter is you have a Canon DSLR or Canon Mirrorless all Canon lenses should be here. Additionally if you look at the front of most lenses you'll see the lens filter size next to the symbol Ø, for example Ø77mm.
Don't know what a lens filter is? Here is a little bit more information about each type of filter.
ND Filter: Think of ND filters like sunglasses for your camera. This reduces the amount of light that goes to your camera so you can shoot longer exposures or lower f-stops. A 10-stop ND filter is one of my favorites, these are extremely dark and let you capture cloud streaks in the daylight.
Polarizing Filter: A polarizing filter allows you to reduce glare in your photos. For example the light reflecting off of bodies of water or leaves.
UV Filter: Many people use UV filters just to protect their camera lenses but UV lenses block UV light reducing blue haze in photos.
And remember if you buy an oversized filter you can always get a stepper ring to move the size down. So for example a stepper ring can make a 82mm filter fit on a 77mm thread. Just note that this may cause vignetting depending on the focal length of your lens.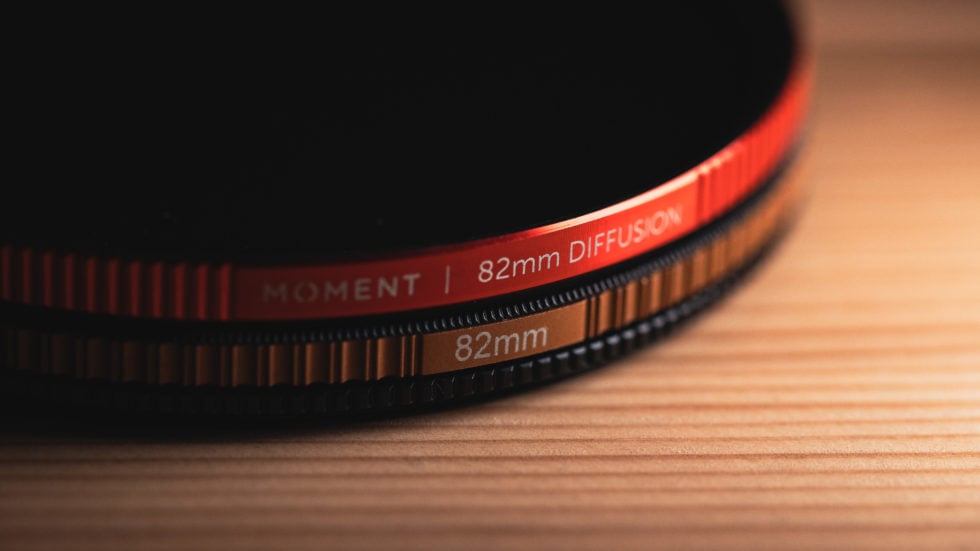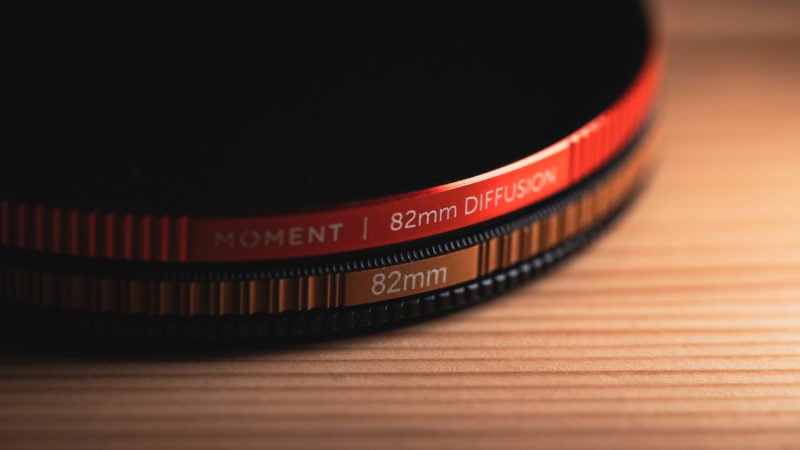 This is a constantly updated list, if there is a Canon lens filter size missing let me know in the comments below!