Union Station in Washington DC is one of my favorite places to photograph. The main hall of Union Station includes a stunning ceiling with gold highlights. The holidays are especially festive with massive Christmas wreaths on the front of the building. Union Station is especially easy to get to since you can get off the metro red line stop which lets you out right at the station.
Union Station typically puts wreaths up a couple of days before Thanksgiving and leave them up until a little bit passed Christmas.
Union Station on Google Maps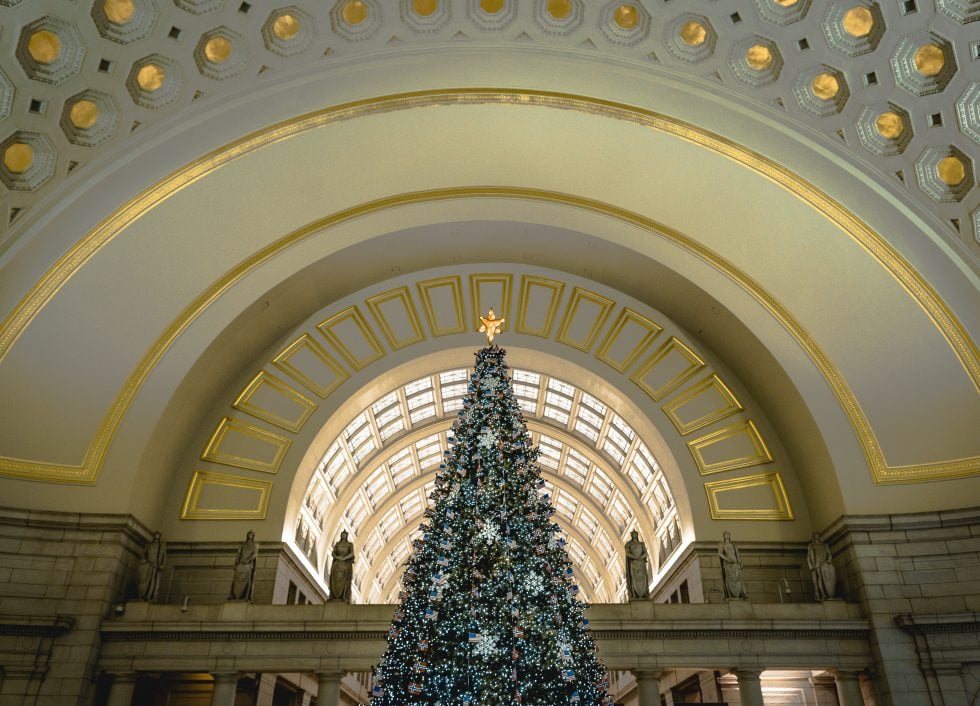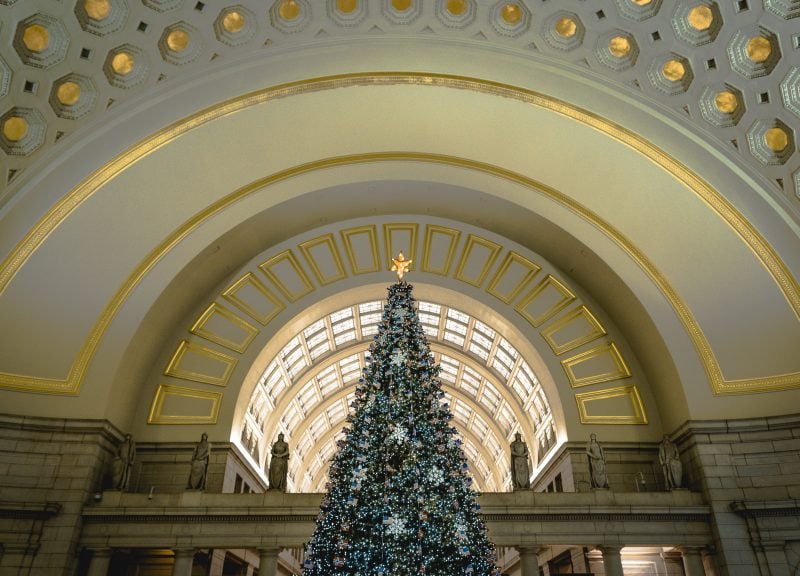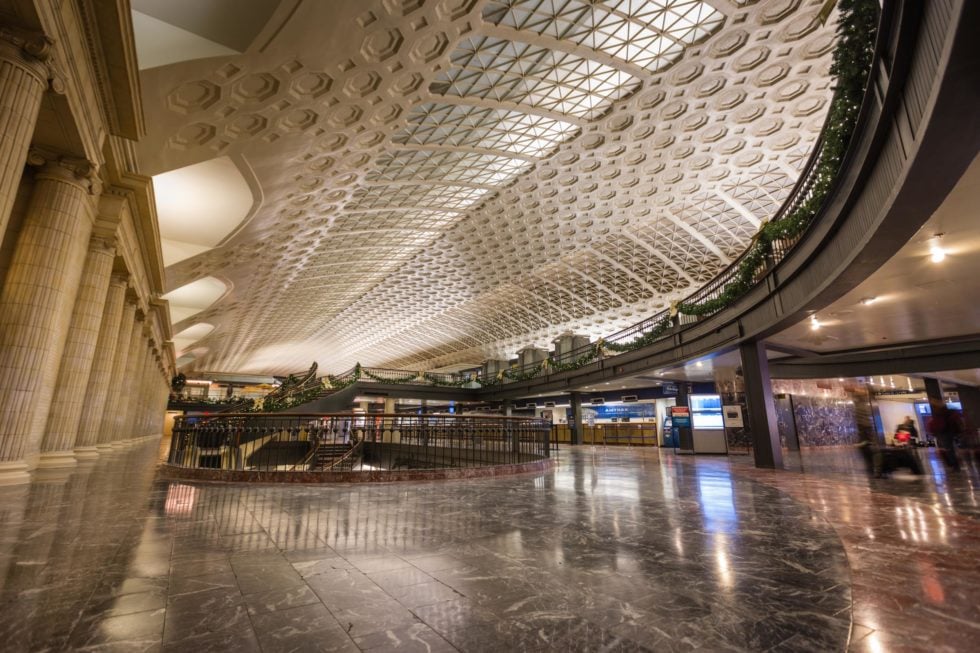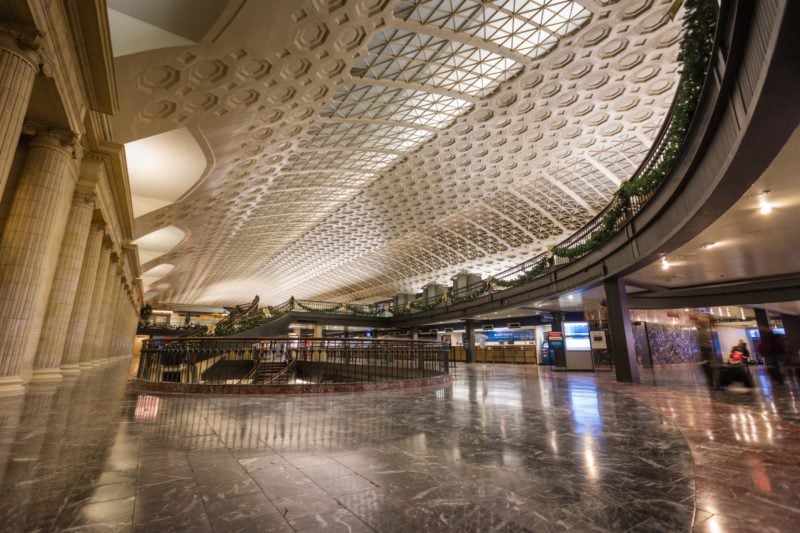 The row of cars out front of Union Station makes perfect light trains when photographing the wreaths.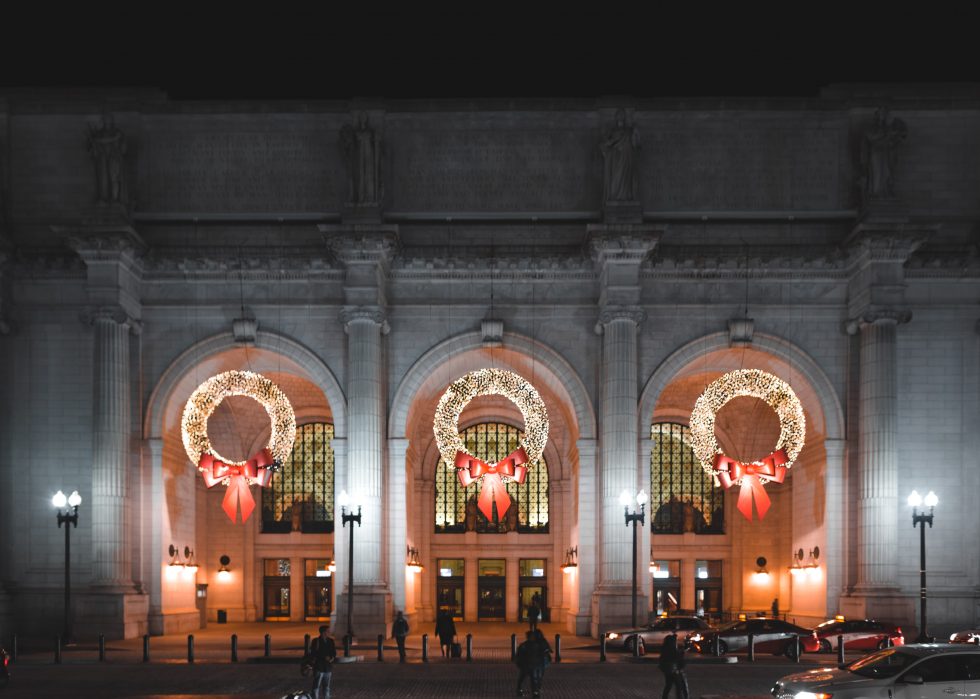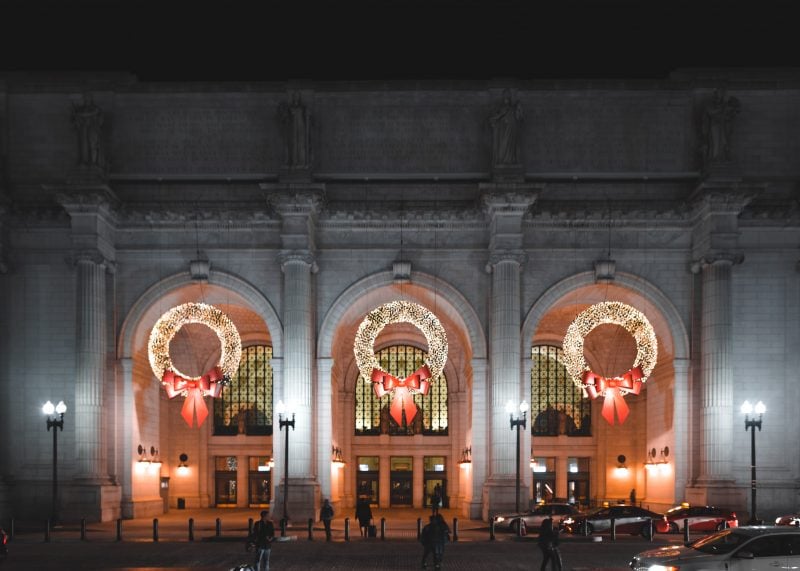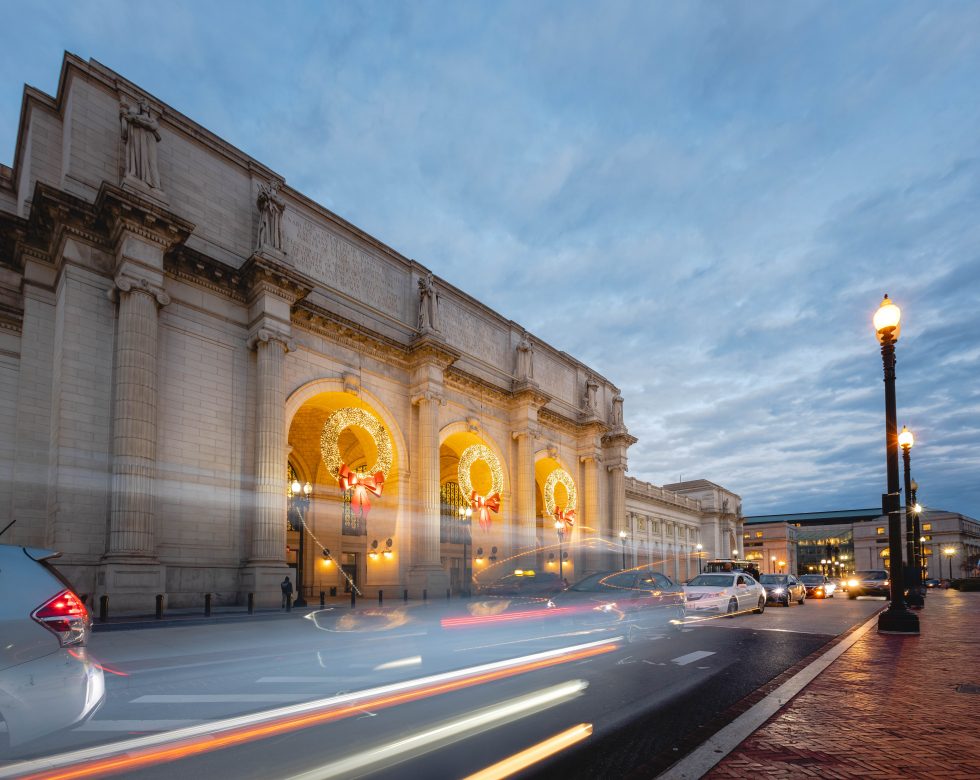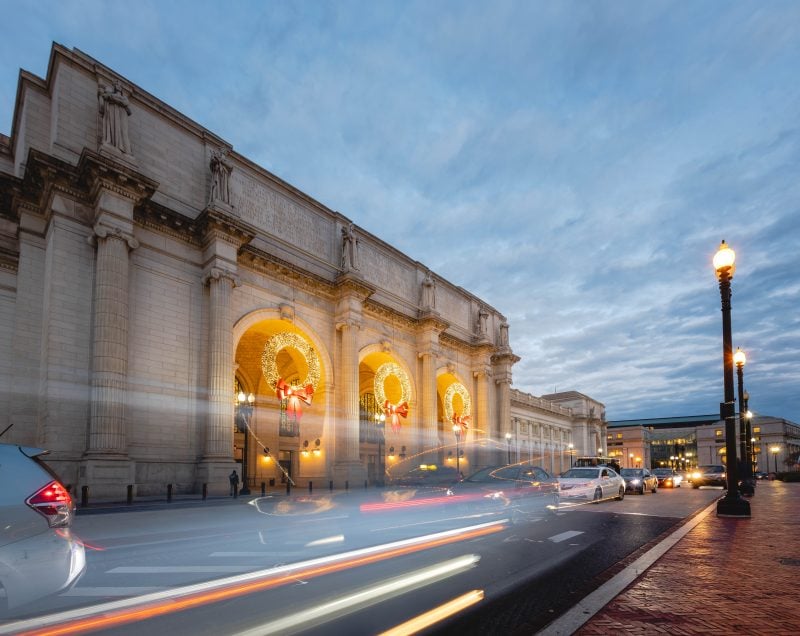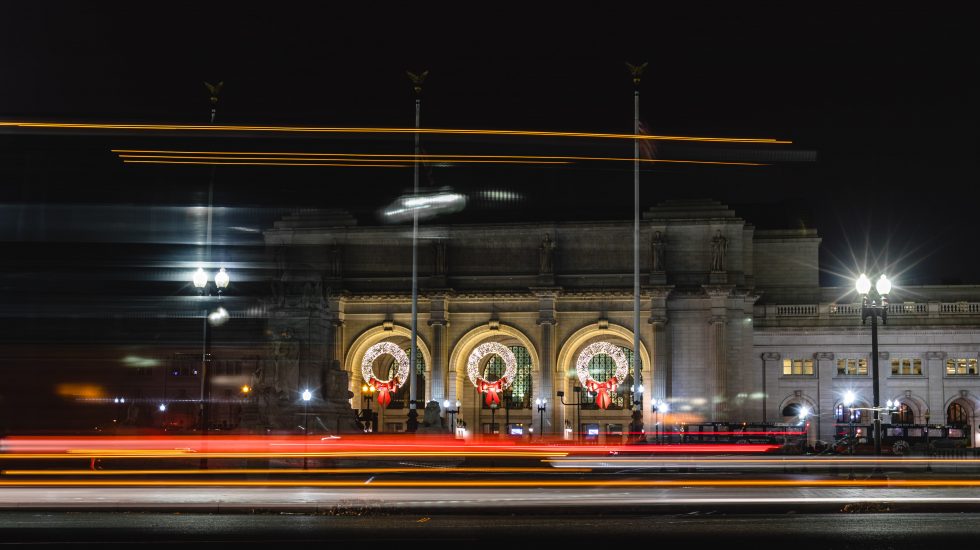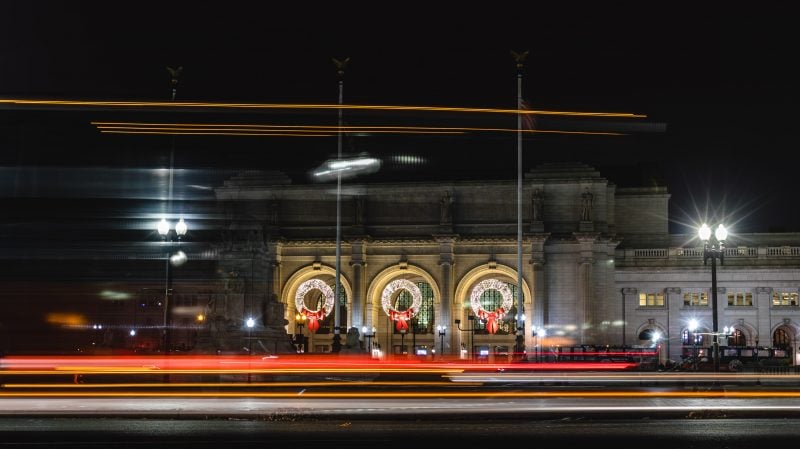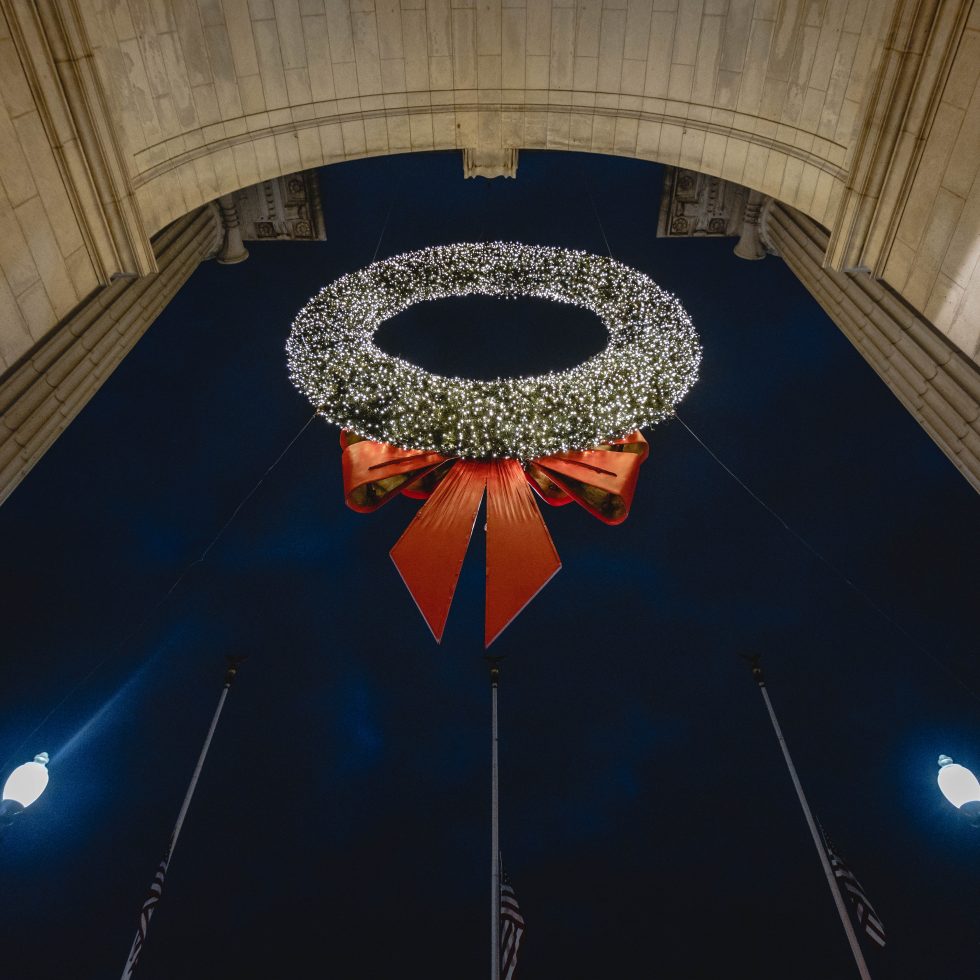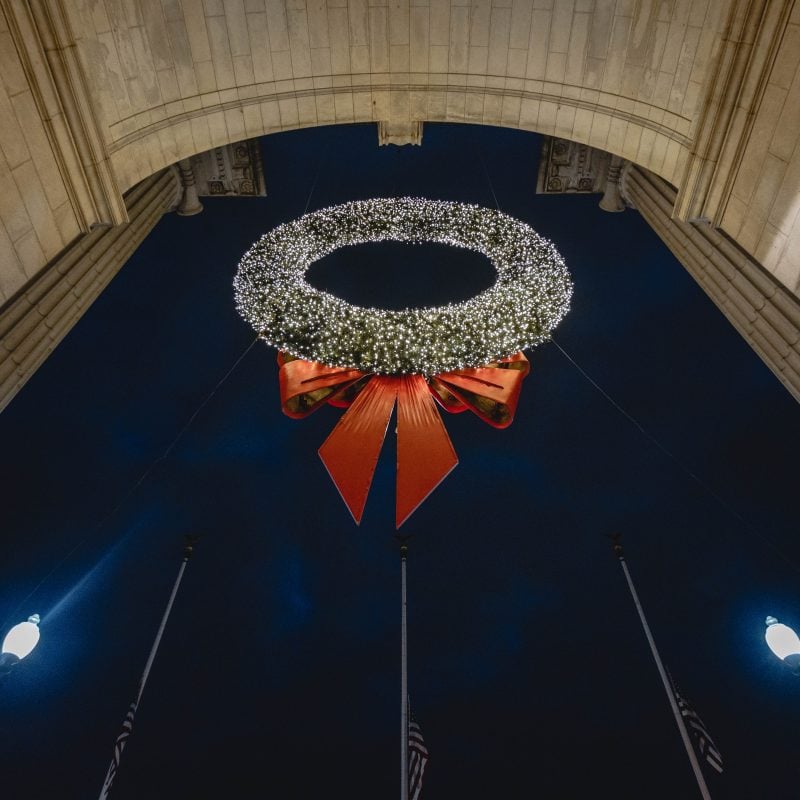 After taking photos at Union Station I typically head over to the US Capitol which is only a short walk away. Additionally if you looking for more places to take photos check out my full list of places to photograph in DC.
If you want to know more about photographing at night I recommend reading my night photography tips.