Union Station in Washington DC is quite a stunning sight. Union Station is located in the heart of DC just a short walk from the U.S. Capitol. Built in 1908 Union Station is a travel hub for DC including buses, trains, and a DC Metro stop.
You'll find stunning columns on the front of Union Station while the main hall of the station includes incredible gold accents.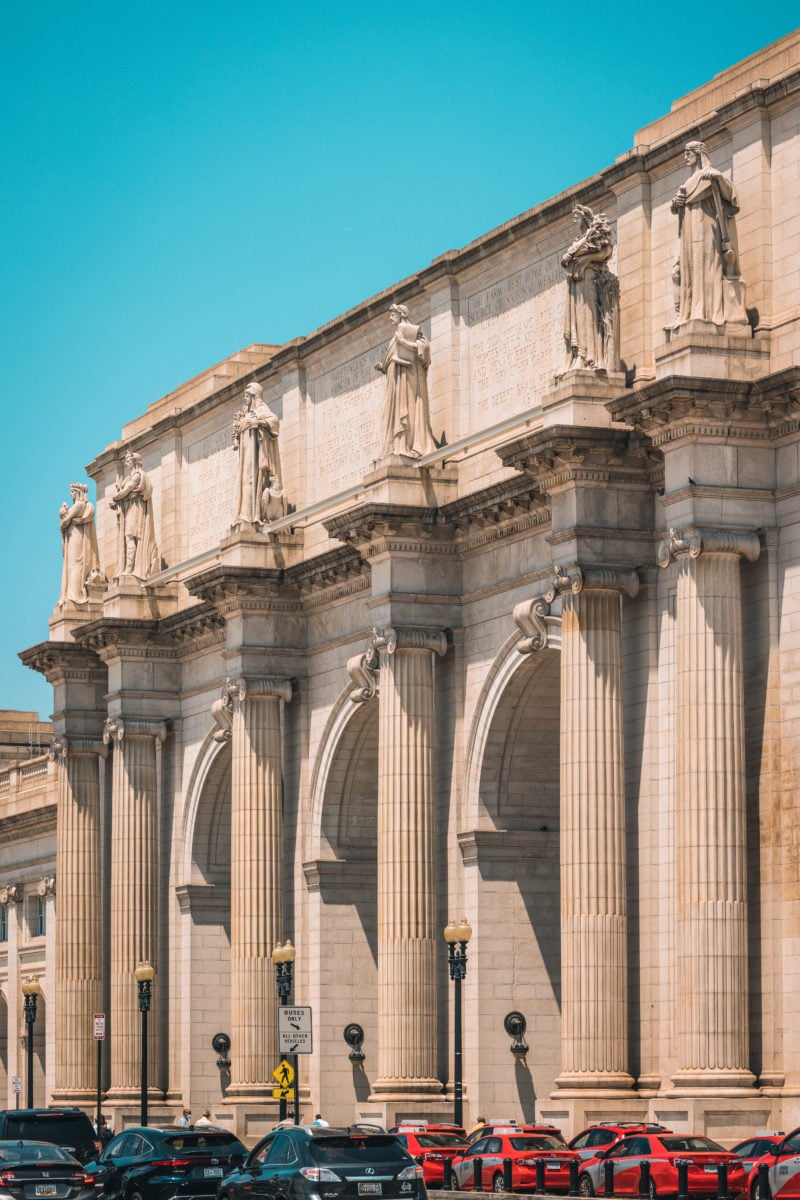 There are plenty of classic architectural elements to be seen on Union Station. The front of Union Station stand six colossal statues representing the American Renaissance.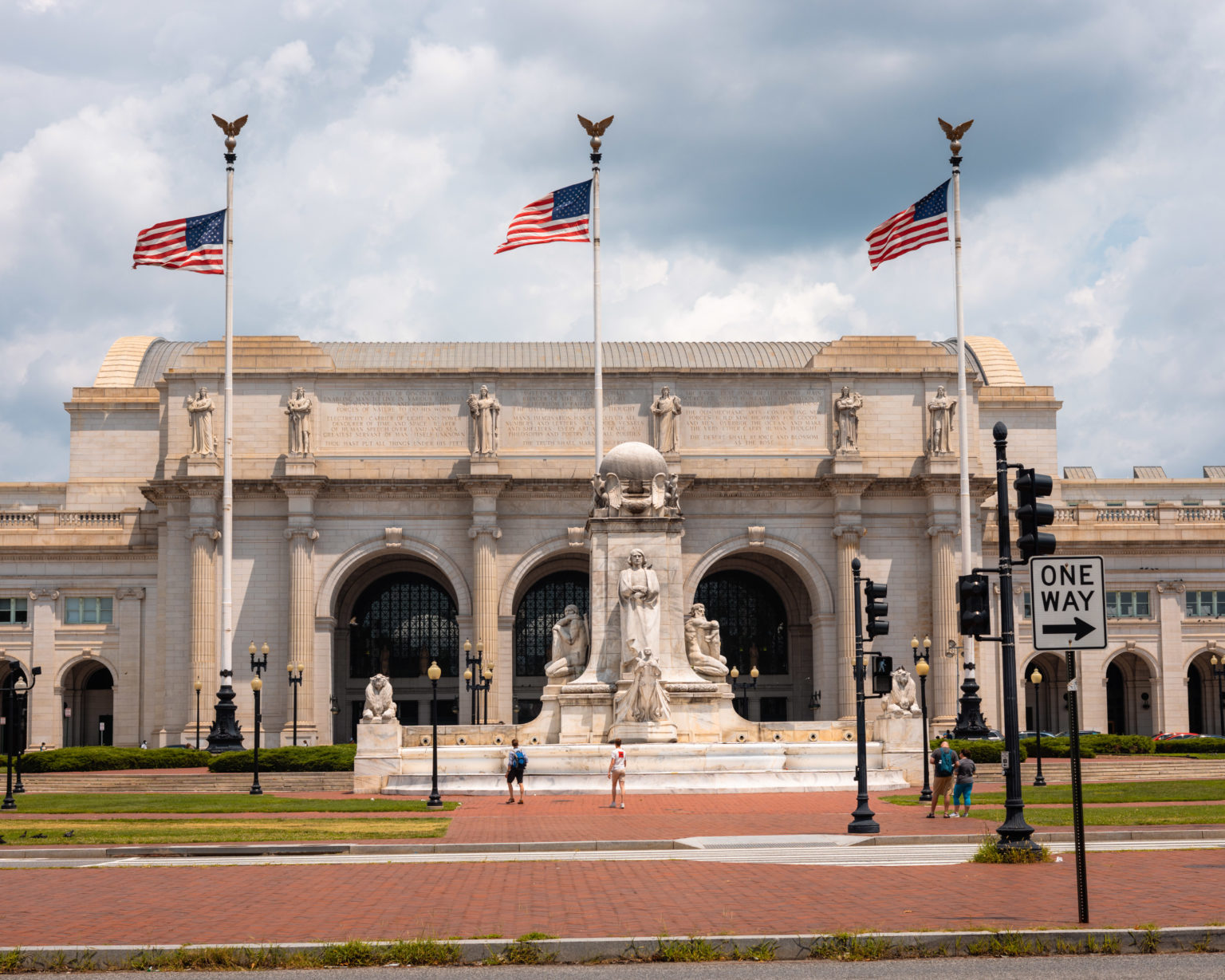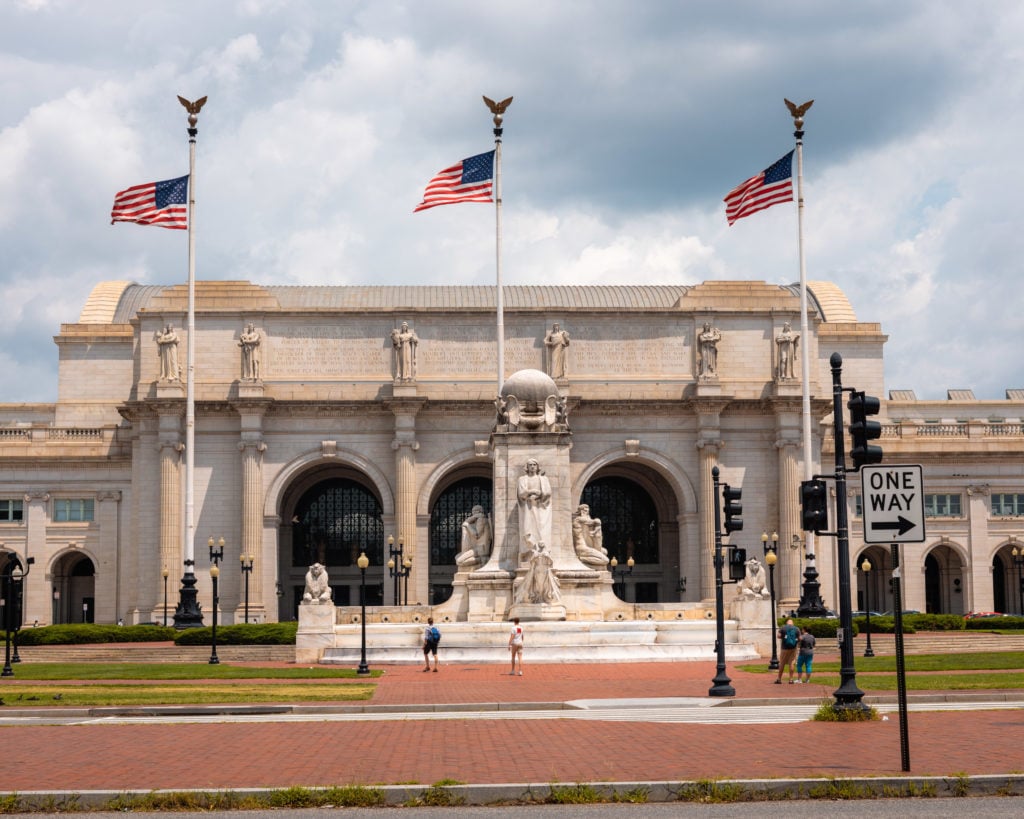 Inside Union Station you'll find a stunning main hall with gold accents. As you head back toward the trains there is a small shopping area with a food court as well.
---
How to get to Union Station
Located just a 10 minute walk from the United States Capitol Union Station is fairly easy to get to. To the north of Union Station you'll find H street and the H street trolly system. Inside Union Station is a red line metro stop and an Amtrak line.
Metro: Taking the DC Metro to Union Station is extremely easy since it is a dedicated stop on the red line.
Driving: Parking near Union Station isn't too difficult, there are typically parking spots to the east in the neighborhood. Union Station also has a dedicated parking lot for longer stays. If someone is dropping you off there is a large drop off area out front. Additionally you can find plenty of taxis in the front if you need a ride.
Of course it's also easy to rent a Bikeshare bike or scooter to get to Union Station.
Union Station on Google Maps
---
Union Station Pictures
Here are my photos of Union Station in Washington DC over multiple years. Including pictures from the giant American flags out front for the 4th of July and large Christmas Wreaths for the holidays.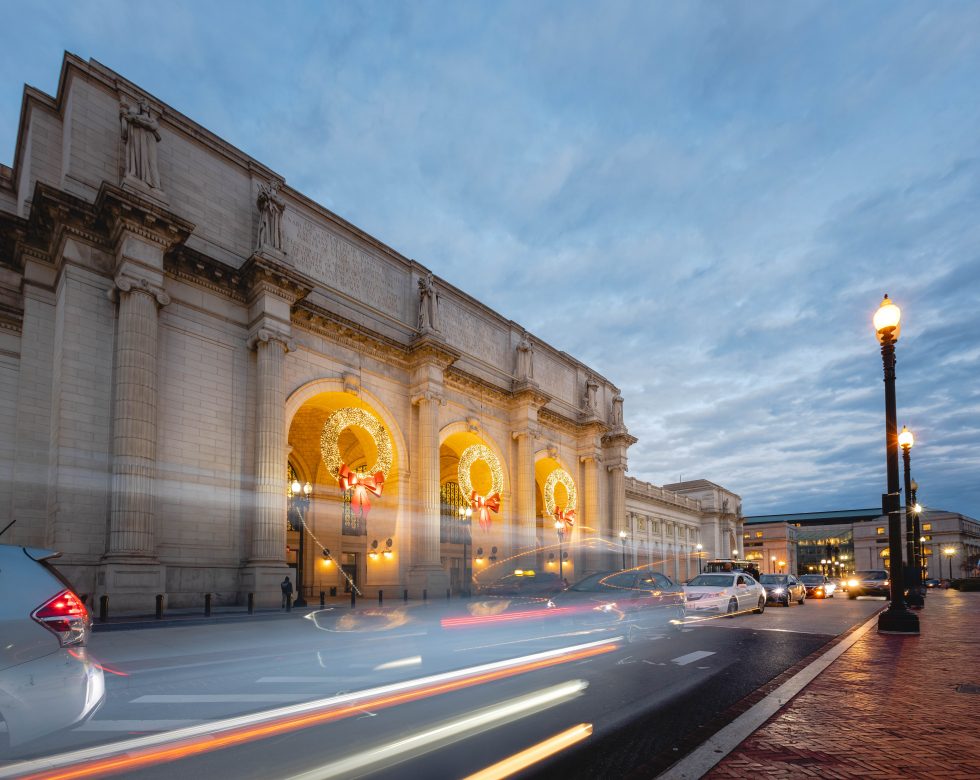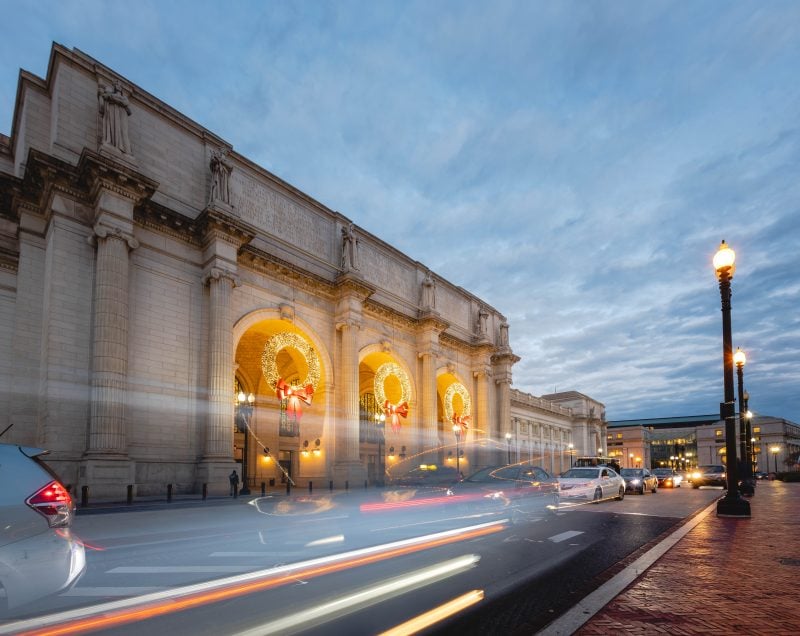 ---
I hope you enjoyed my quick travel guide to Union Station. When I am out photographing DC I typically stop at Union Station to get a few quick photos.