The Lost Mine trail is probably the most popular hike in all of Big Bend National Park. That being said it is well worth it and gives you some of the best views of the park. This out & back hike takes you 4.8 miles and up 1,100 feet of elevation gain.
In this post I'll be sharing my experience hiking to the summit of the Lost Mine trail plus tips for planning your hike.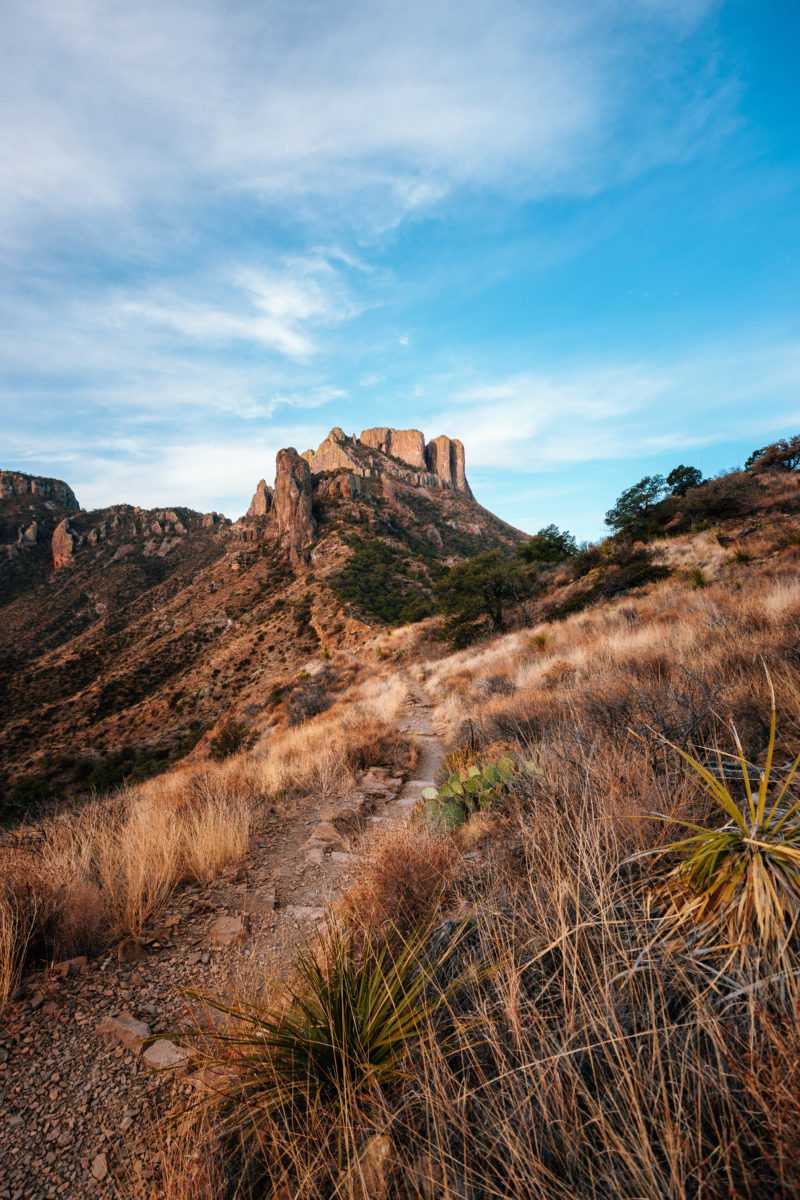 Tips for Hiking Lost Mine Trail
Plan 2-3 hours to hike to the summit and back. It took 3 hours on our visit with spending about 15 minutes at the peak enjoying the view.
Arrive early since small parking lot fills up quickly. (preferably before 8am)
Bring lots of water and enjoy the views!
Like all hikes in Big Bend National Park pets aren't allowed.
Lost Mine Trail on Google Maps
Below is a photo of the parking lot located off of Basin Junction.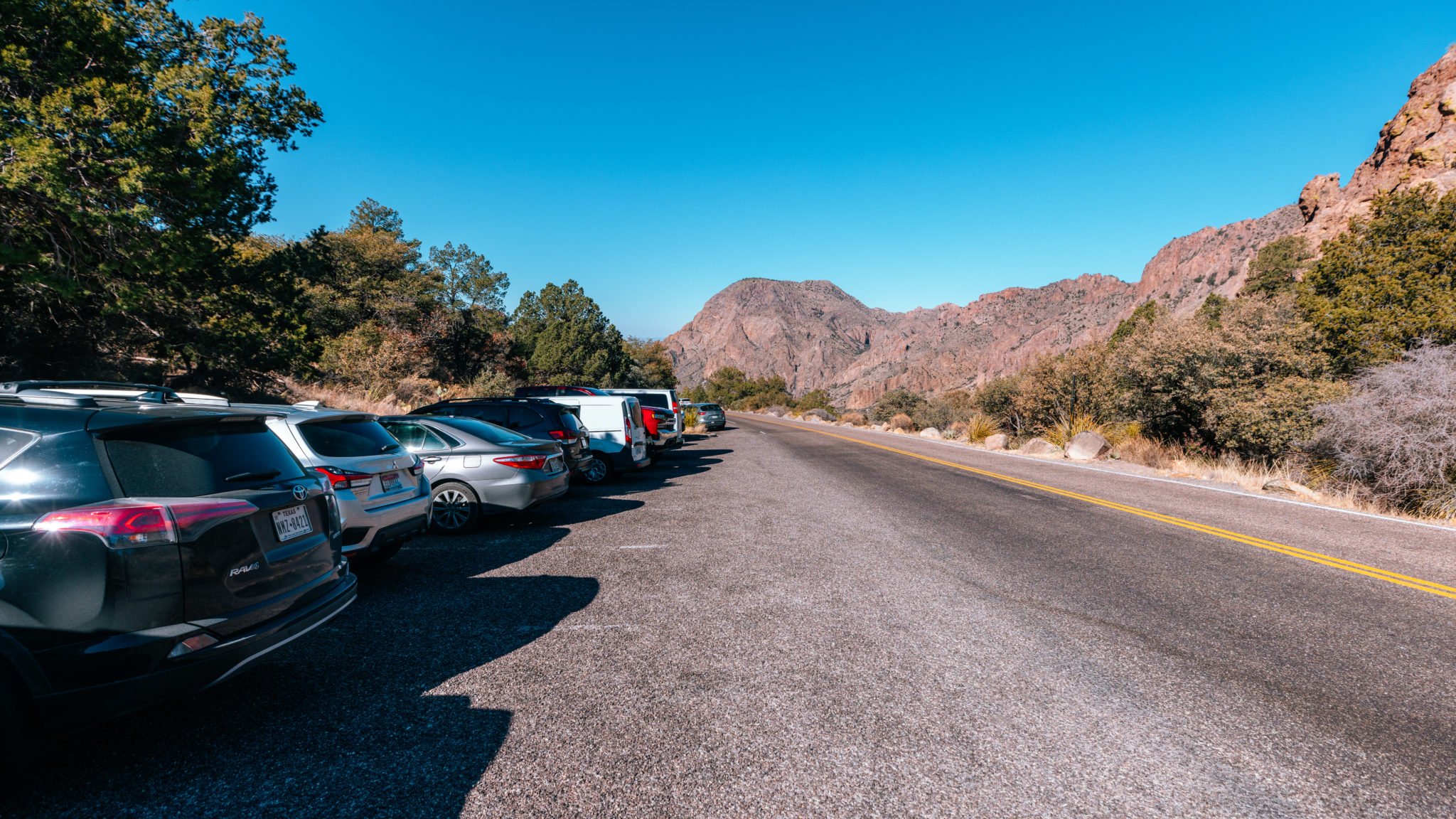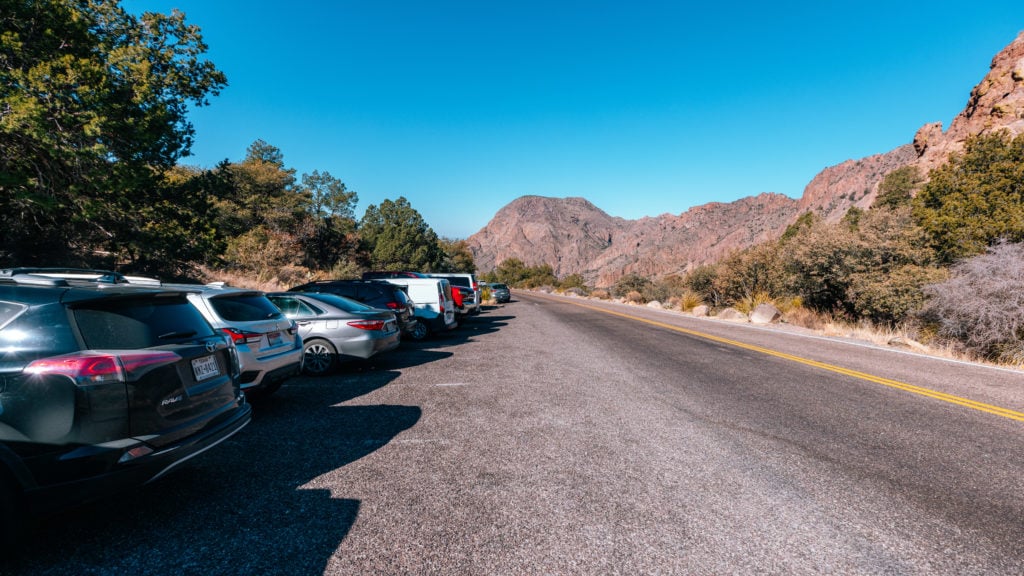 Hiking the Lost Mine Trail
The Lost Mine trail starts off slow with a nice easy grade to ease you into the hike. Quickly you'll be able to see some great views from the trail so even if you aren't planning to do it all it's worth visiting.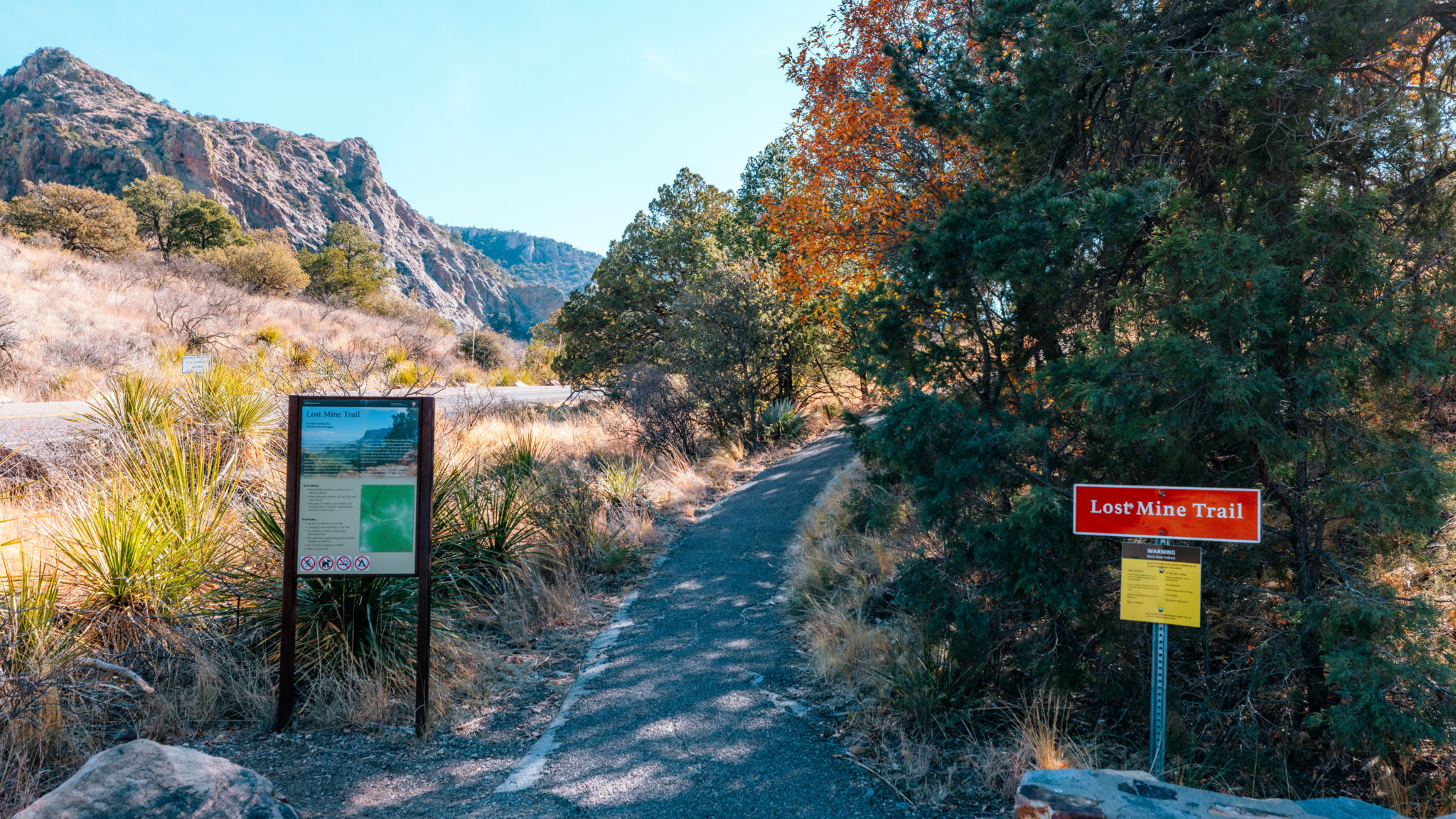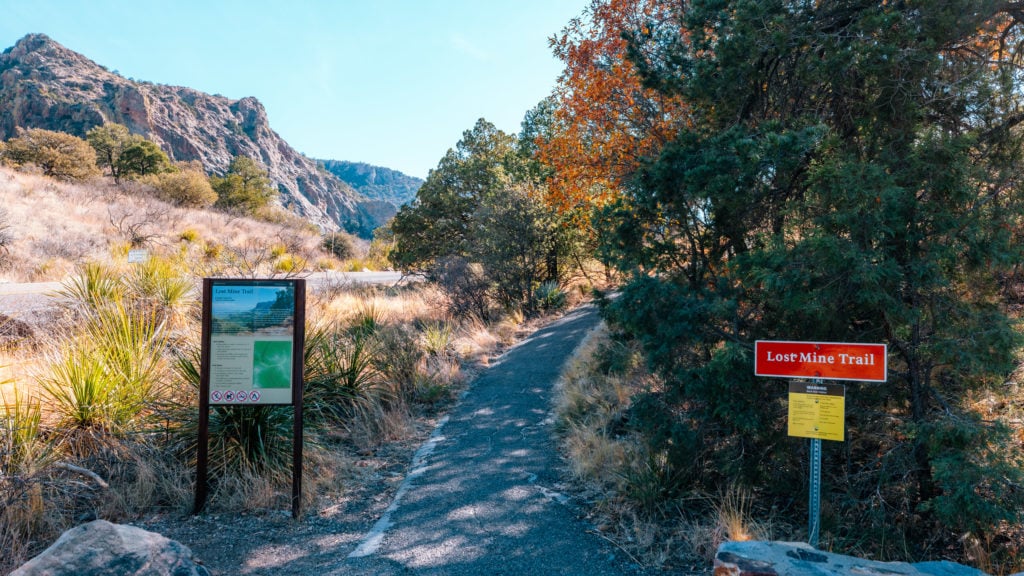 There are a few benches near the start of the hike.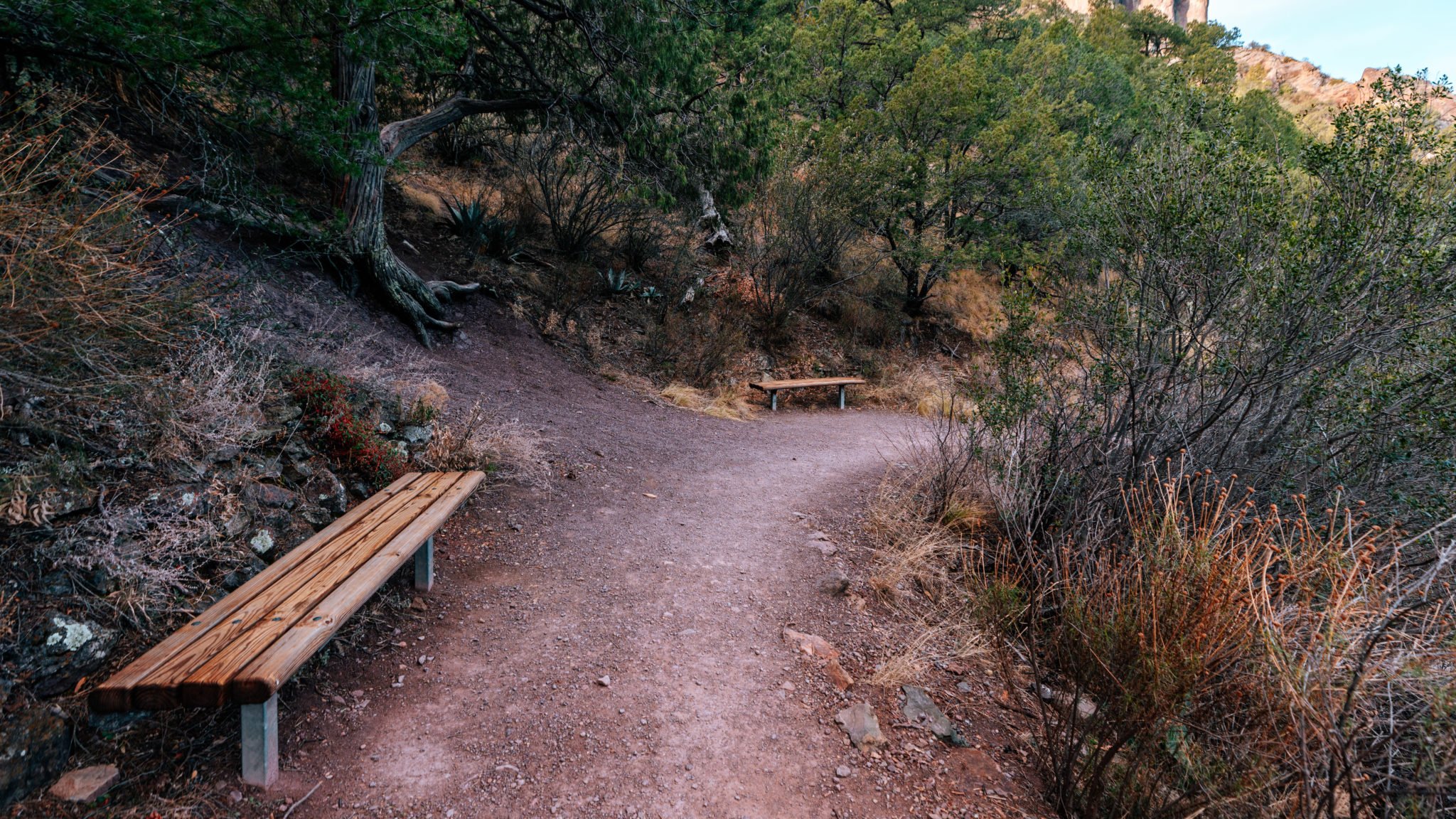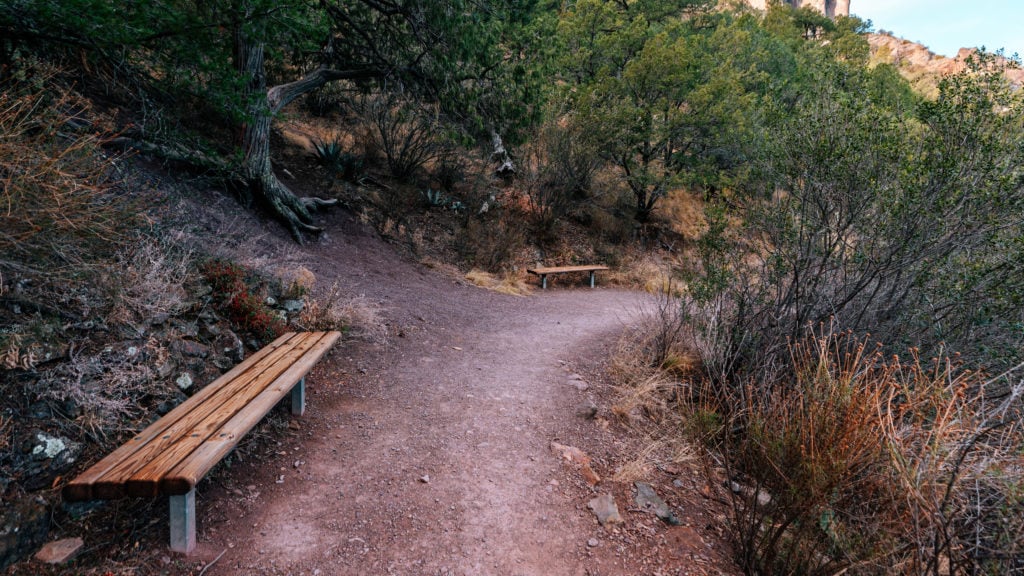 As you gain elevation the views get better and better. The canyon views last the entire way up making it hard not to stop every few minutes to take in the scenery.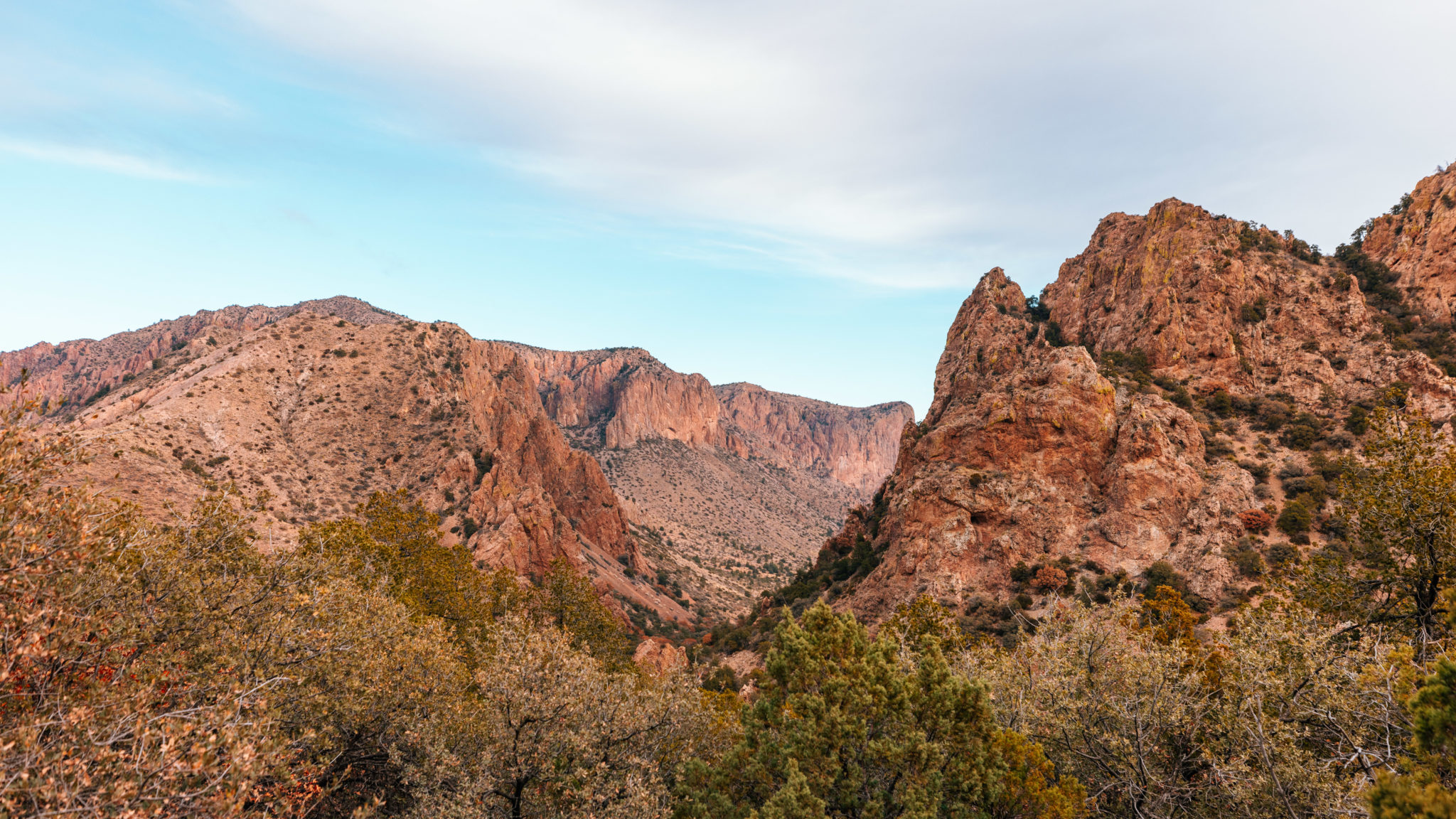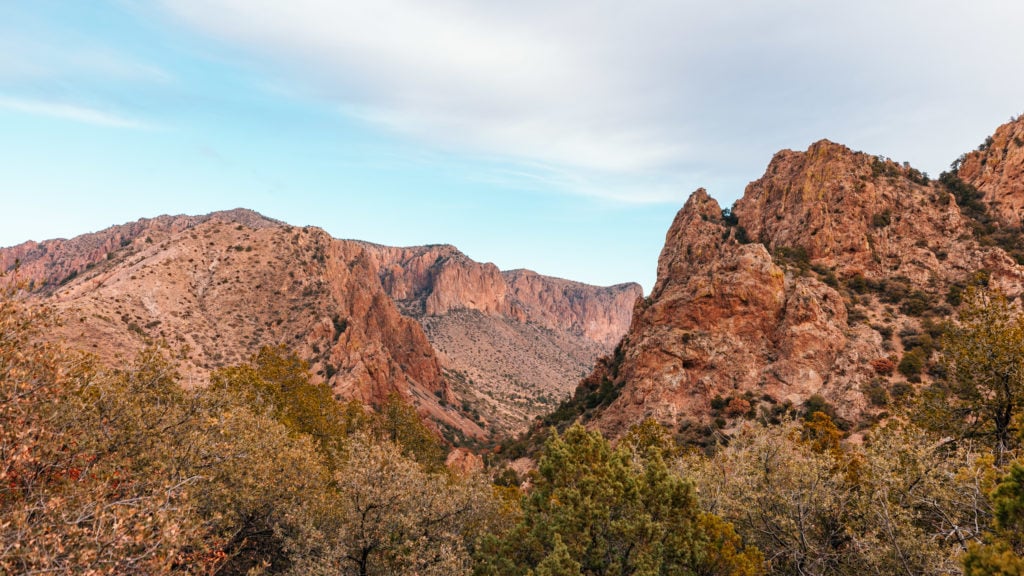 There are plenty of spots to stop and take pictures as you go up. Some of the areas even have a few rocks to climb up off the path to get a good vantage point of valley.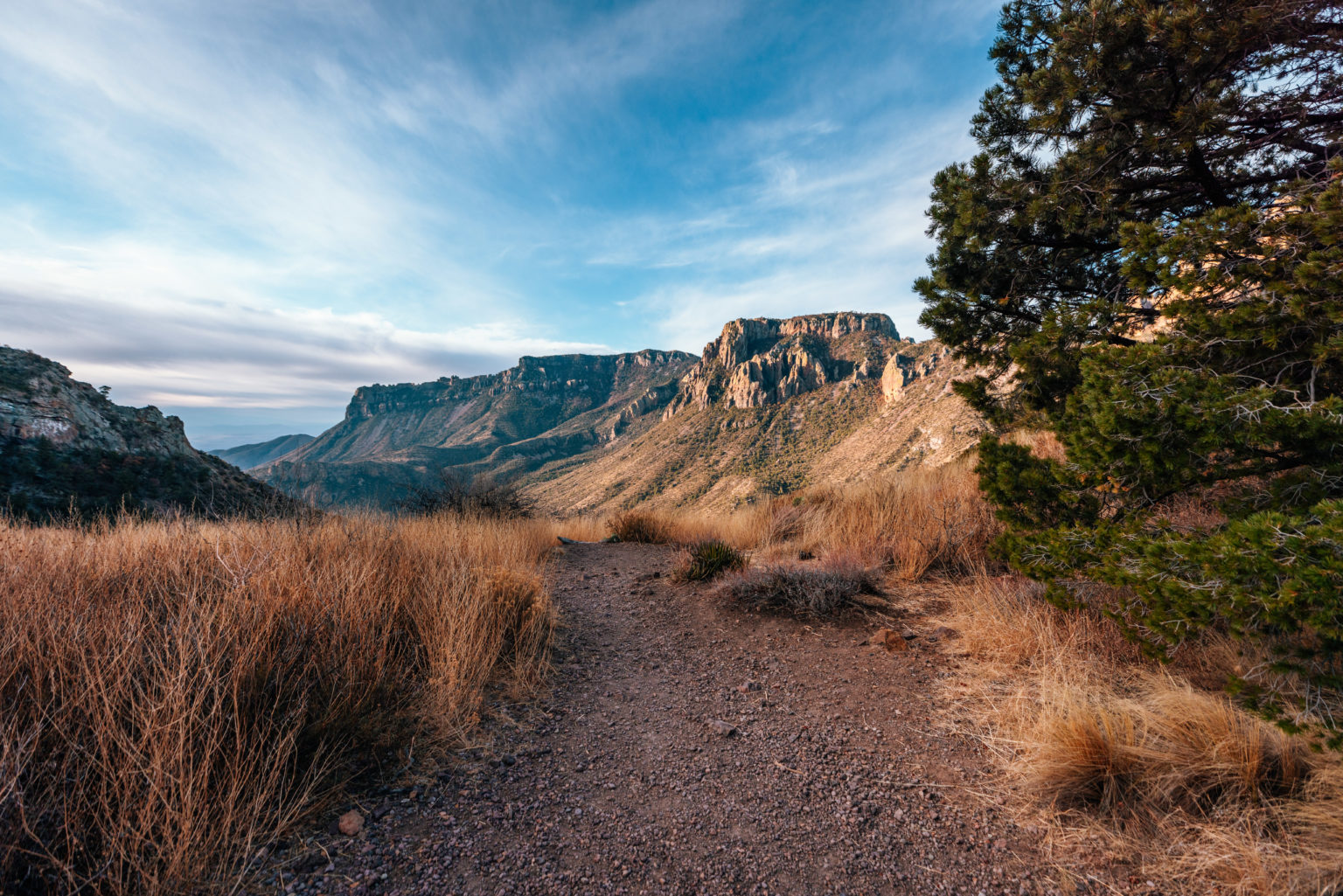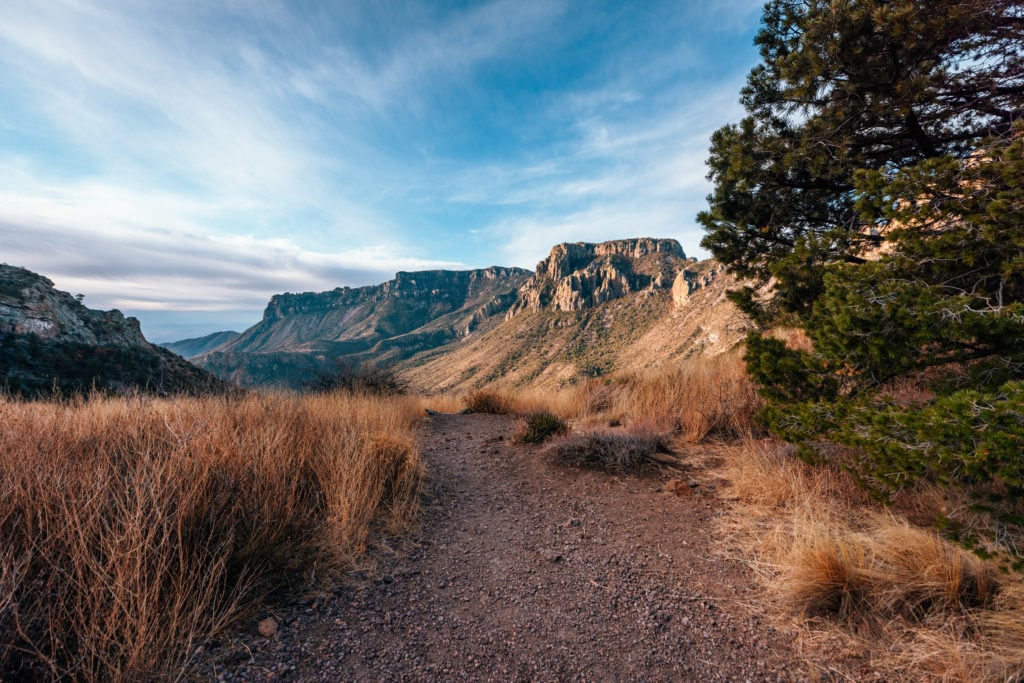 Hard not to stop at all of the overlooks as you hike.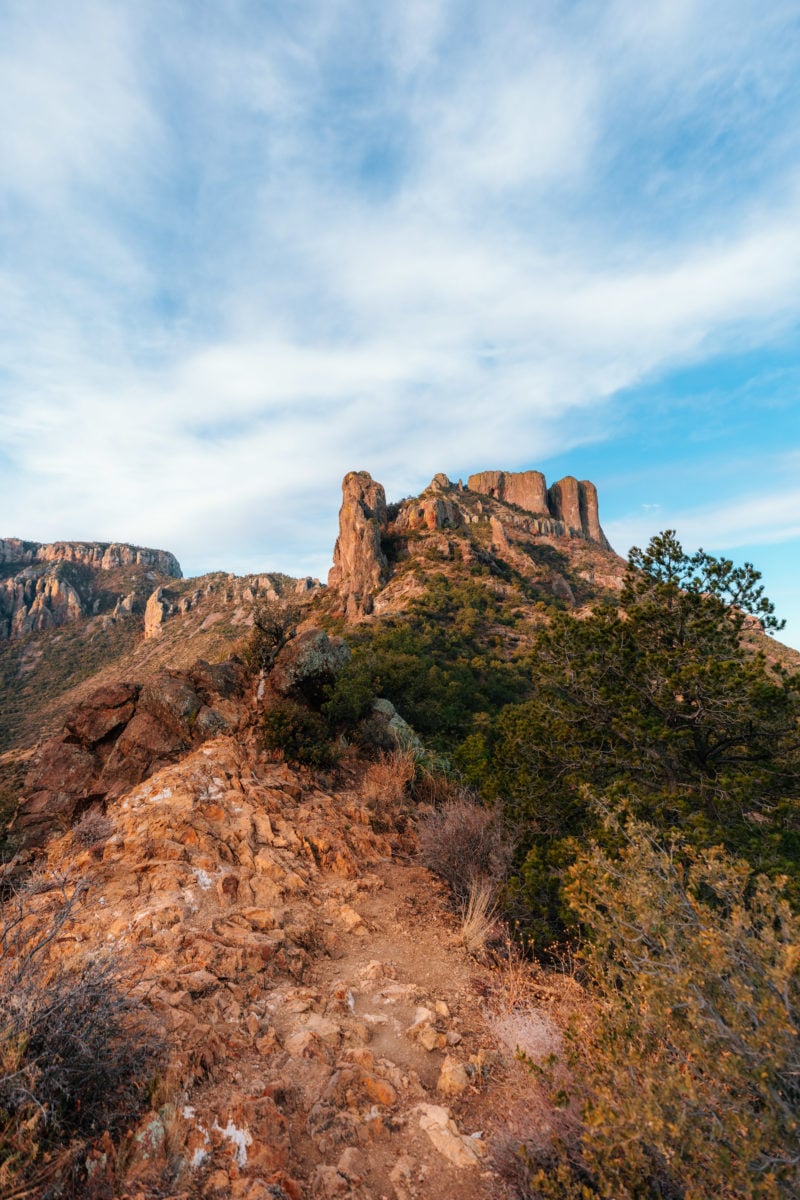 As you get further into the hike the grade increases a bit including a few stairs. Overall it wasn't too bad and a steady pace the entire way.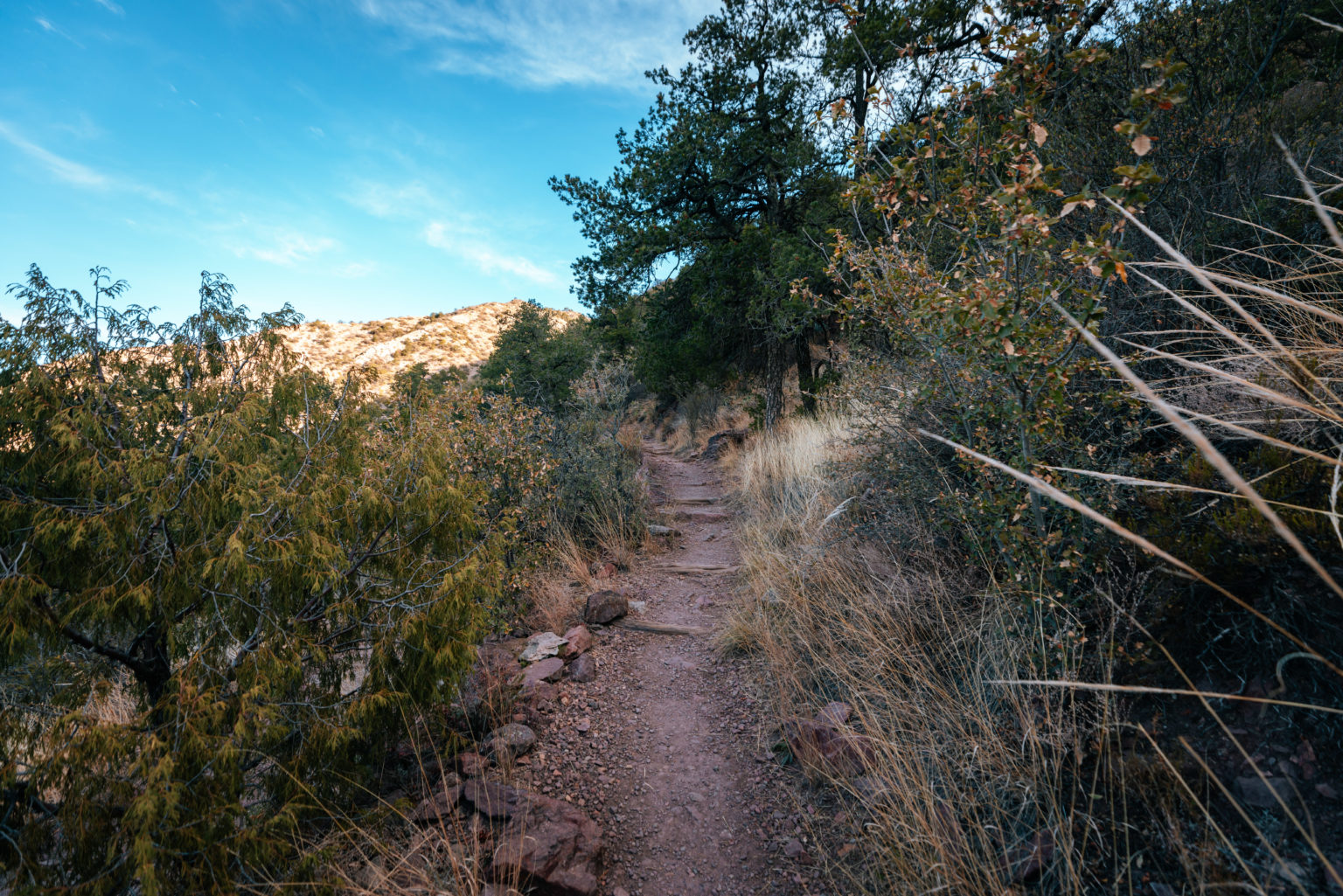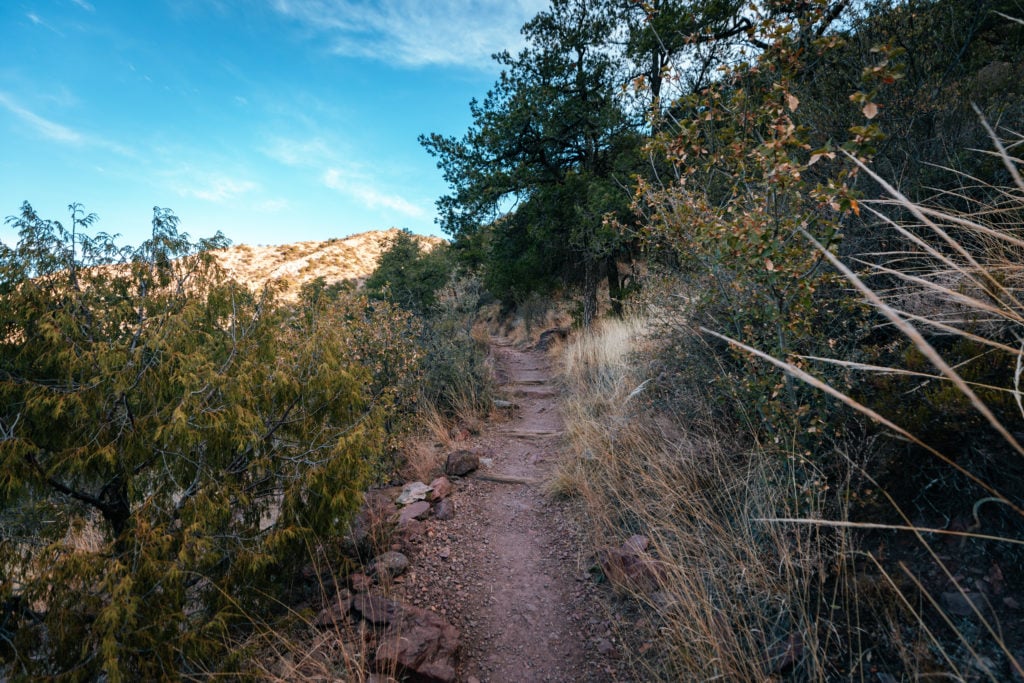 To get to the peak you'll go through a series of switchbacks.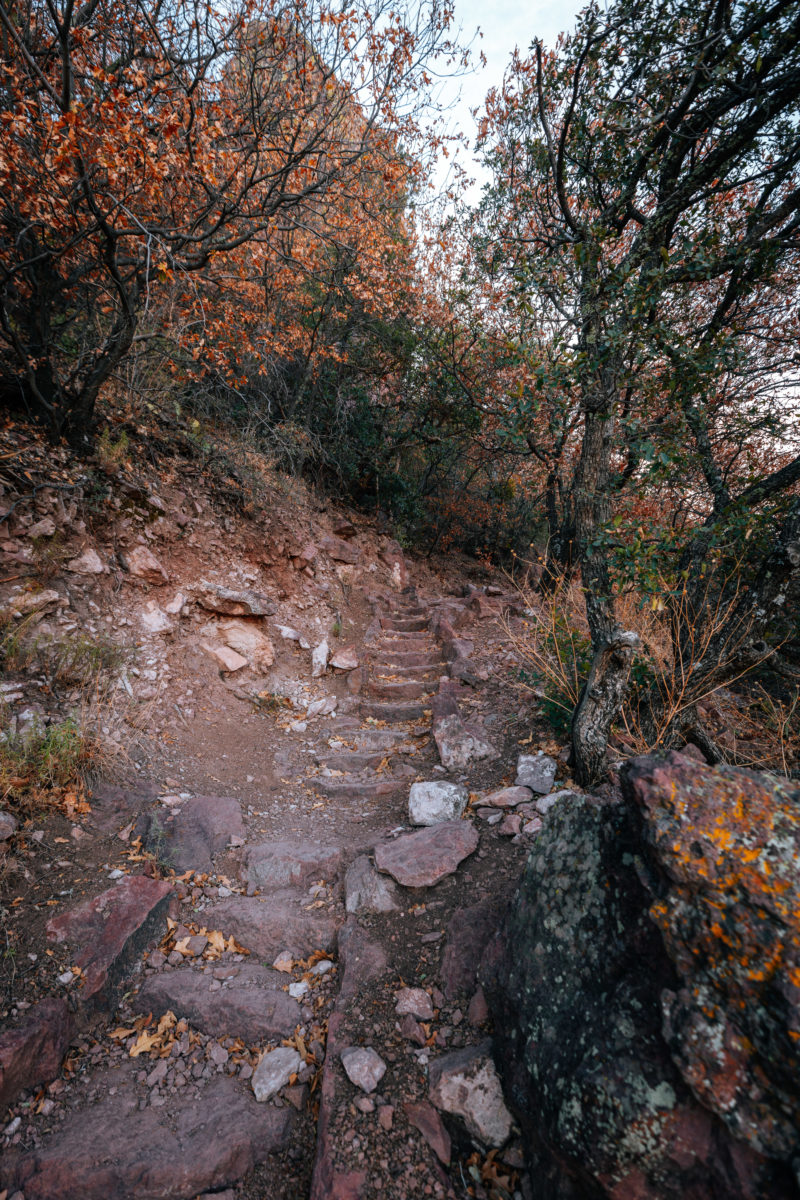 Lost Mine Trail Summit
The views at the Lost Mine peak are quite stunning as you can explore multiple sides of the peak. There are plenty of photo ops with various cliffs and plenty of area to roam.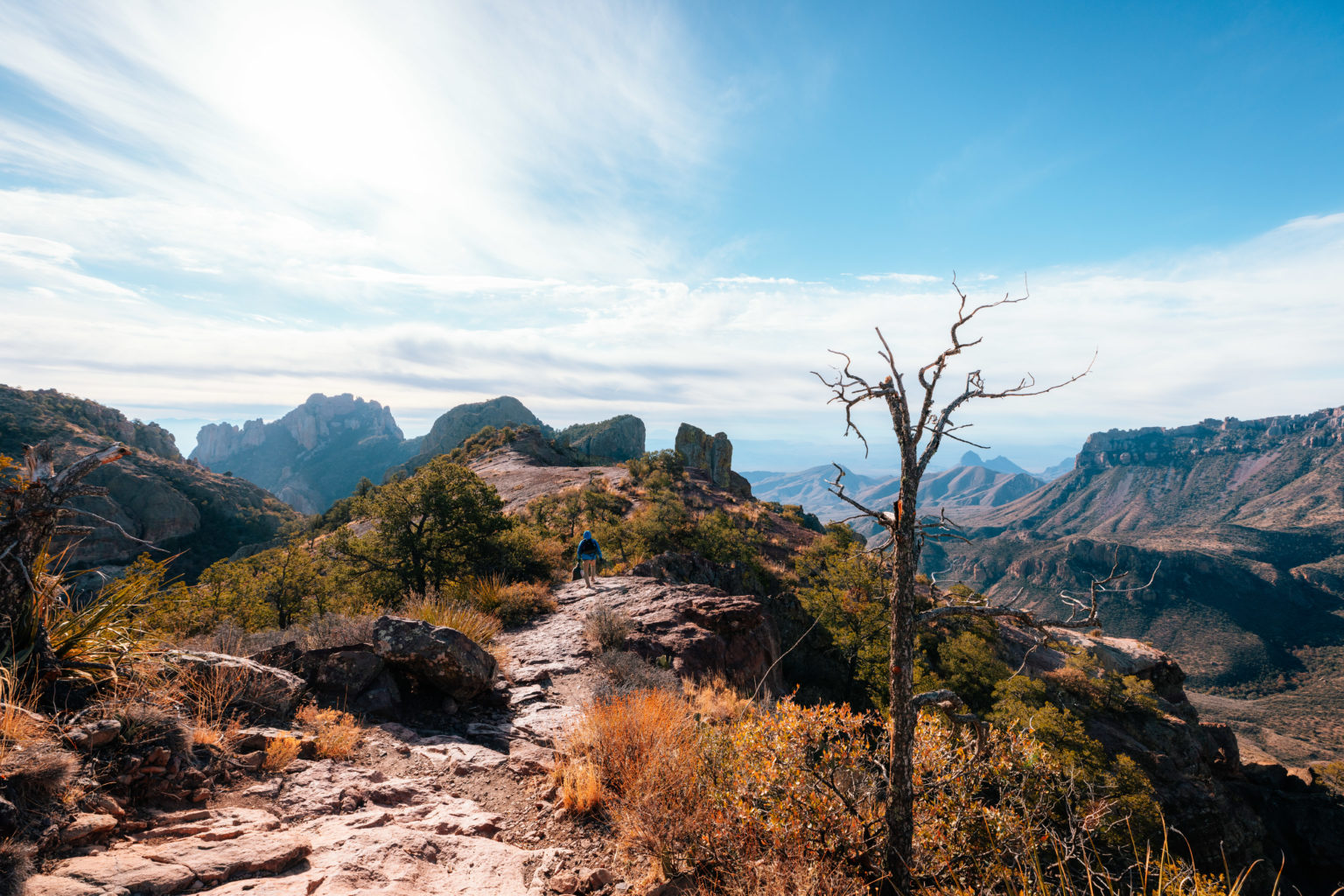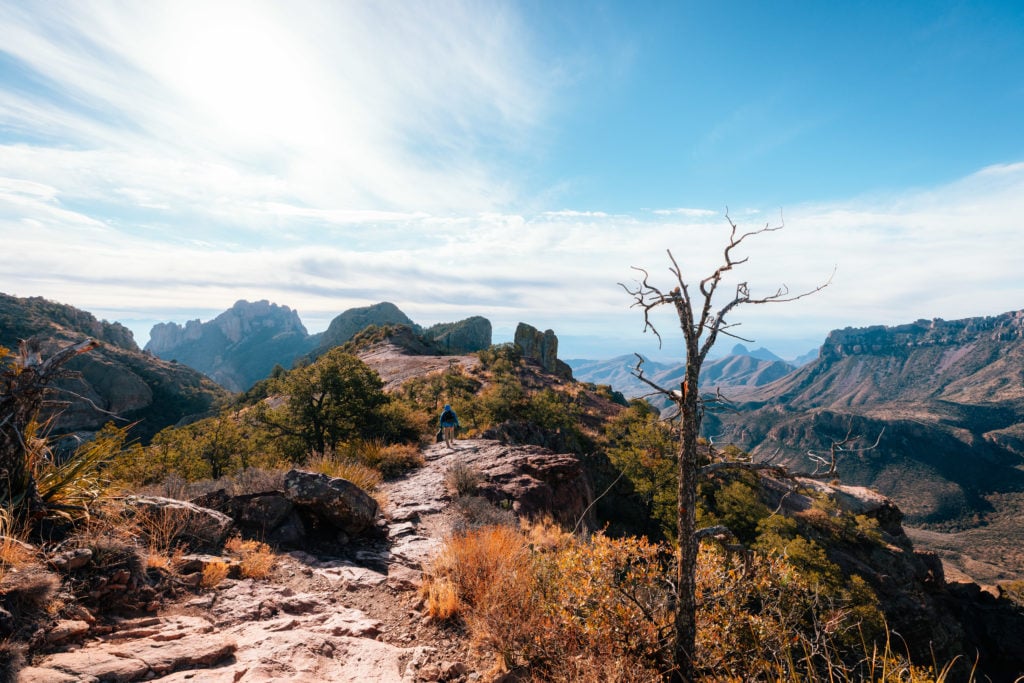 From the top you can see Juniper and Pine Canyon. Plus you can even see canyons located in Mexico in the distance. Near the end of the trail you get a great view of a large stone poking out of the mountain.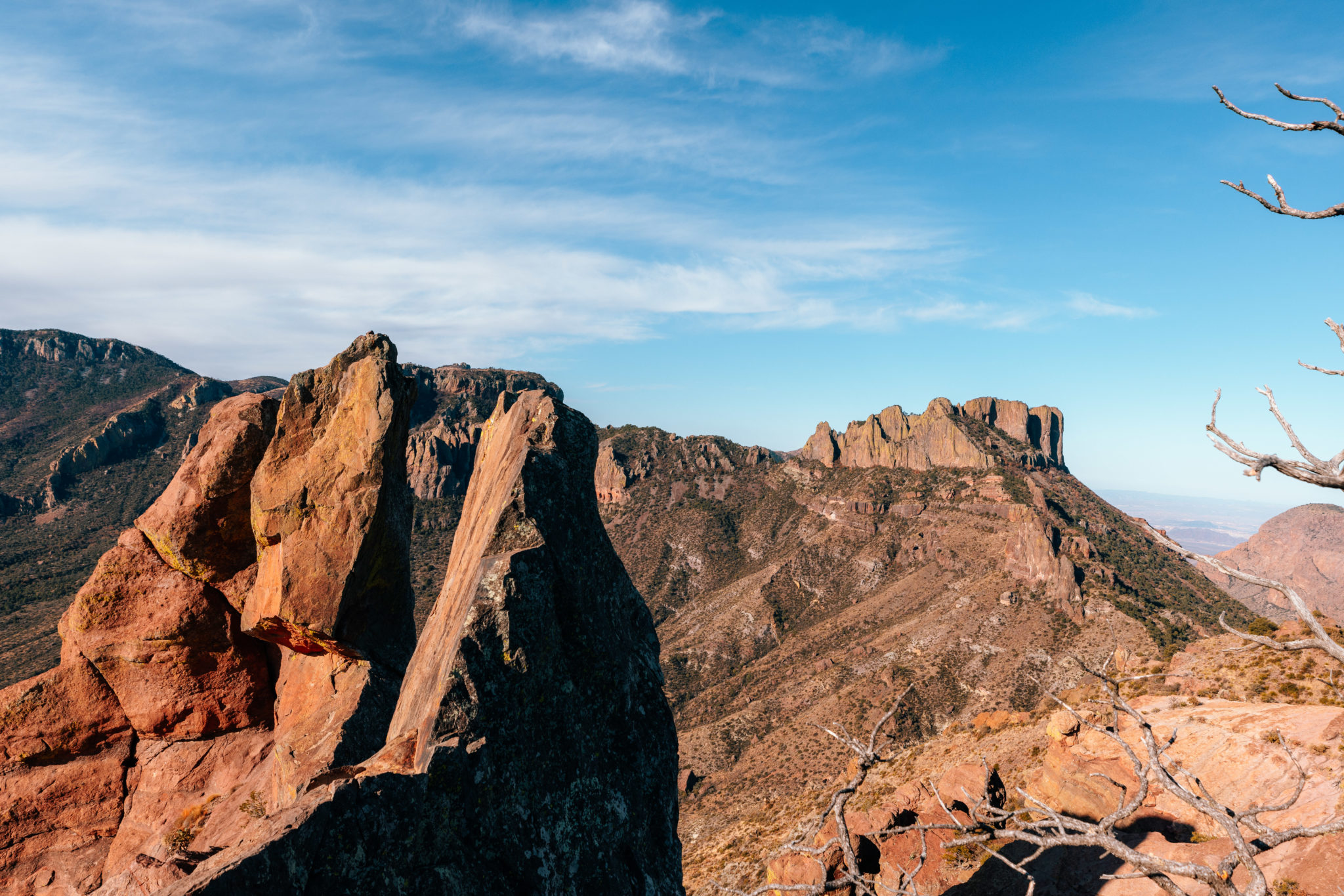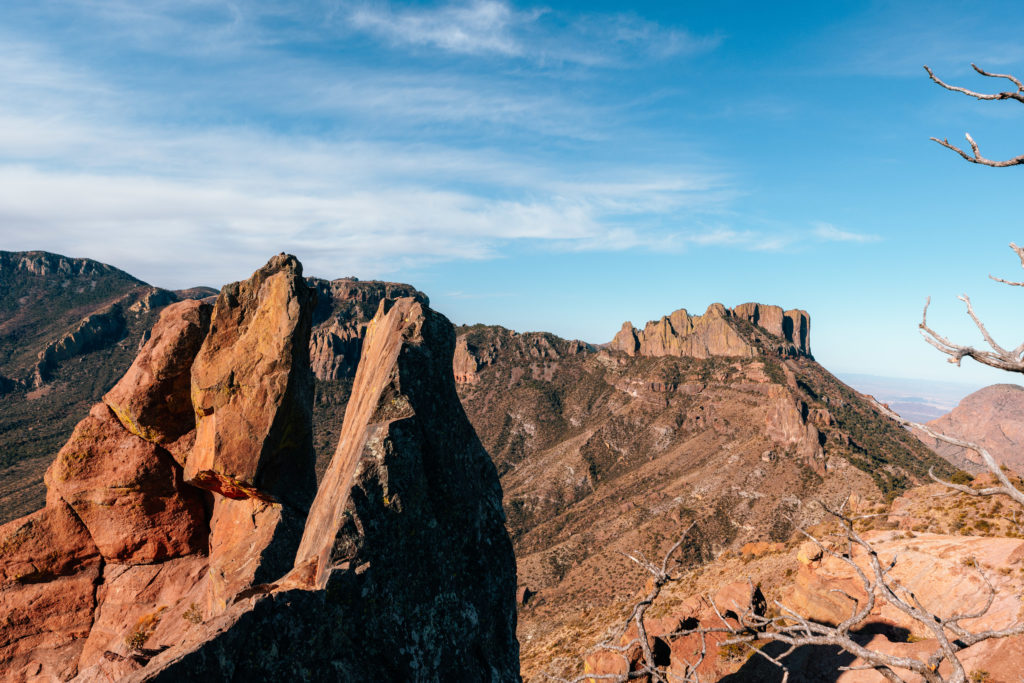 ---
Lost Mine Trail Pictures
Here are more photos from my hike at the Lost Mine trail in Big Bend National Park.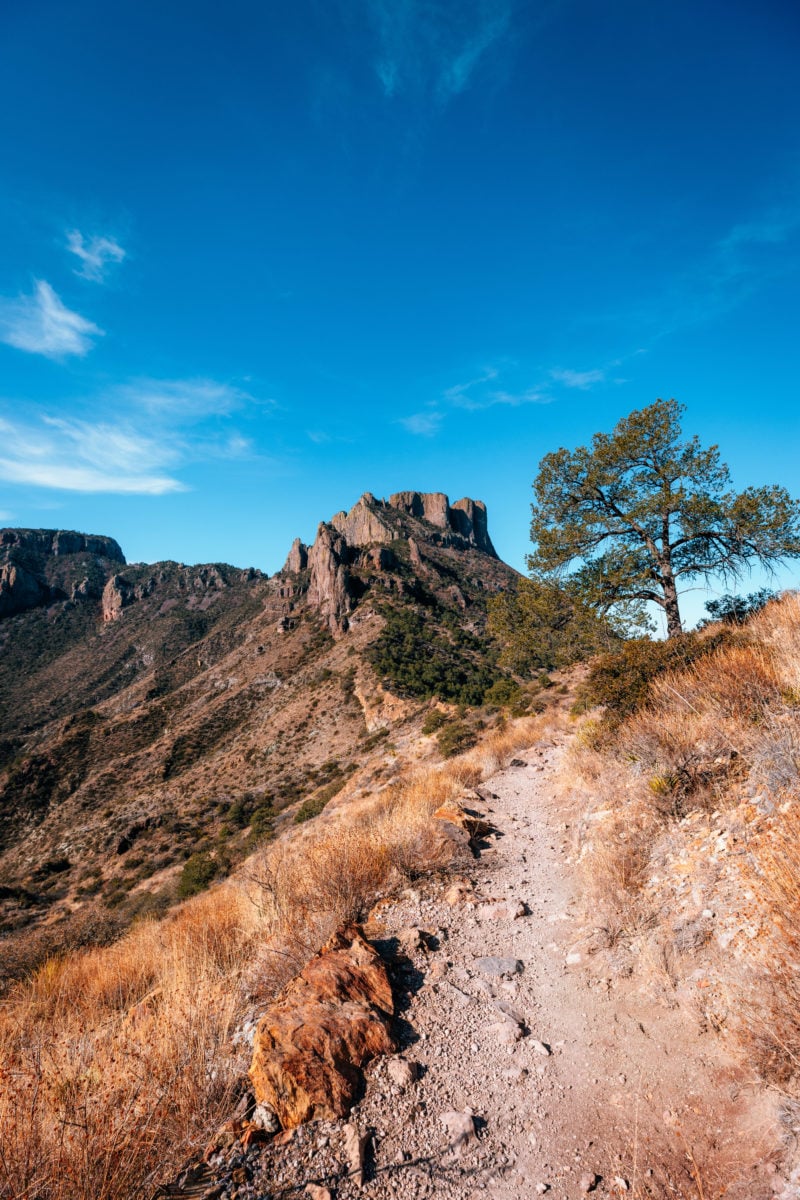 ---
If you've enjoyed this post please share a pin below on Pinterest.
See more from National Parks on my National Parks Pinterest Board