If you're planning a trip to Tofino on Vancouver Island, Canada you'll want to stop by the Rainforest Trail. This is easily one of the most photogenic hiking trails I've ever been on. Located in Pacific Rim National Park Reserve the Rainforest Trail is stunning and well worth the 1.4-mile walk. The trail is split into two loops so if you have less time you can just do the 0.6-mile segment (trail B) on the south side of Pacific Rim Highway.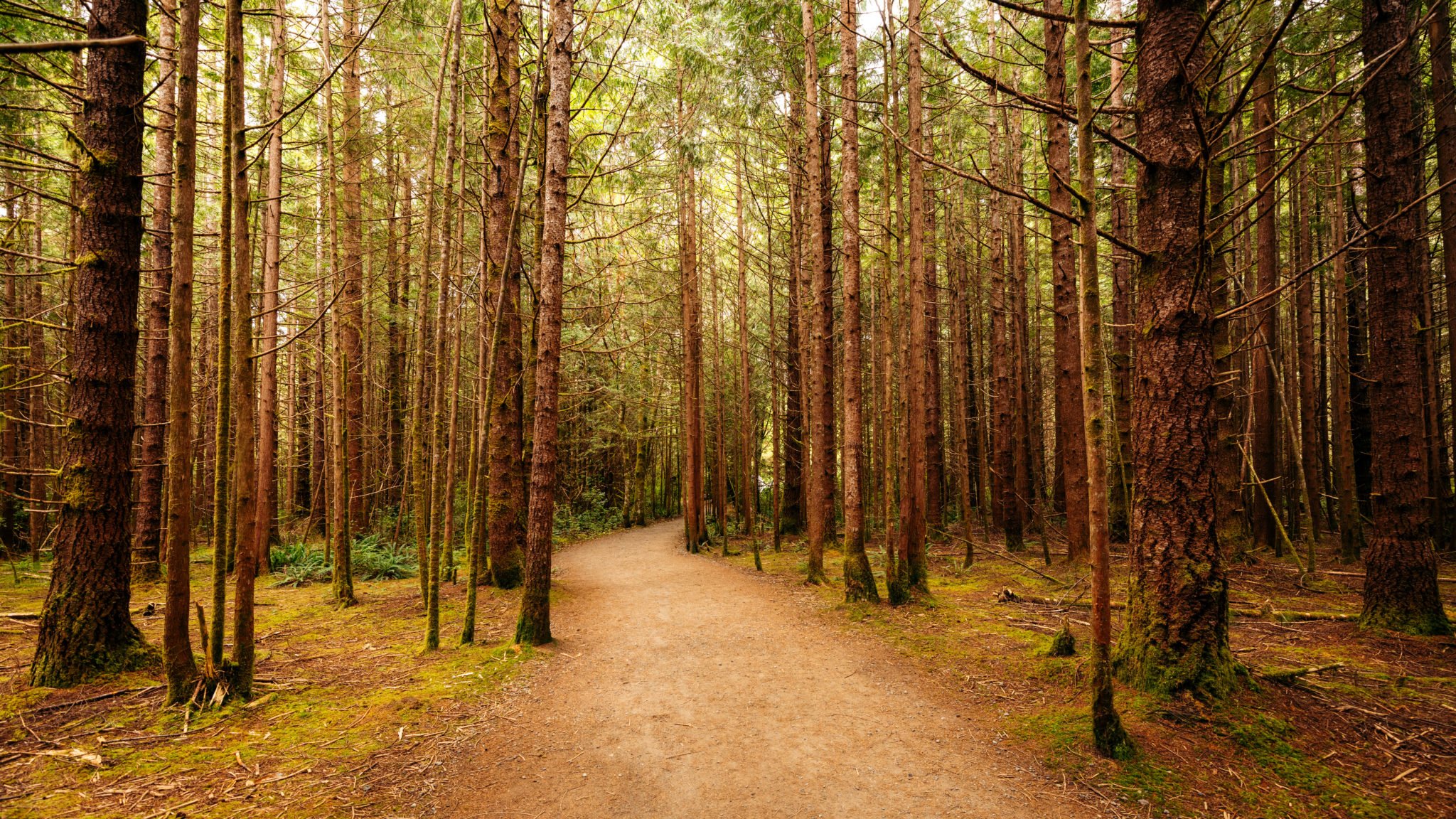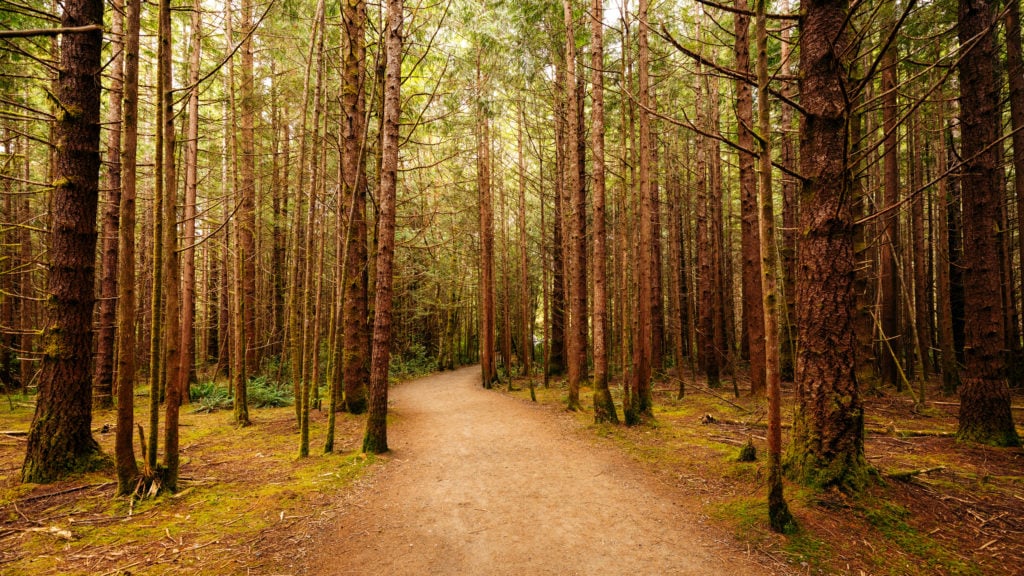 Photos in this post are from the Loop Trail B segment but I would assume both Loop Trail A and Loop Trail B segments are equally beautiful. If you have a Canadian park pass you can put that in your window to park or use the self-serve permit station in the parking lot to pay. The parking lot is about 25 spaces so I could see if filling up on busy days.
Rainforest Trail on Google Maps
---
Walking the Rainforest Trail
Most of the trail is a wooden boardwalk leading to some great photo-ops throughout the forest trail hike. I loved seeing the boardwalk warp around the massive moss-covered trees.
It's truly hard not to stop every few steps to take a picture with this stunning display of ferns and man made boardwalk flowing through the space.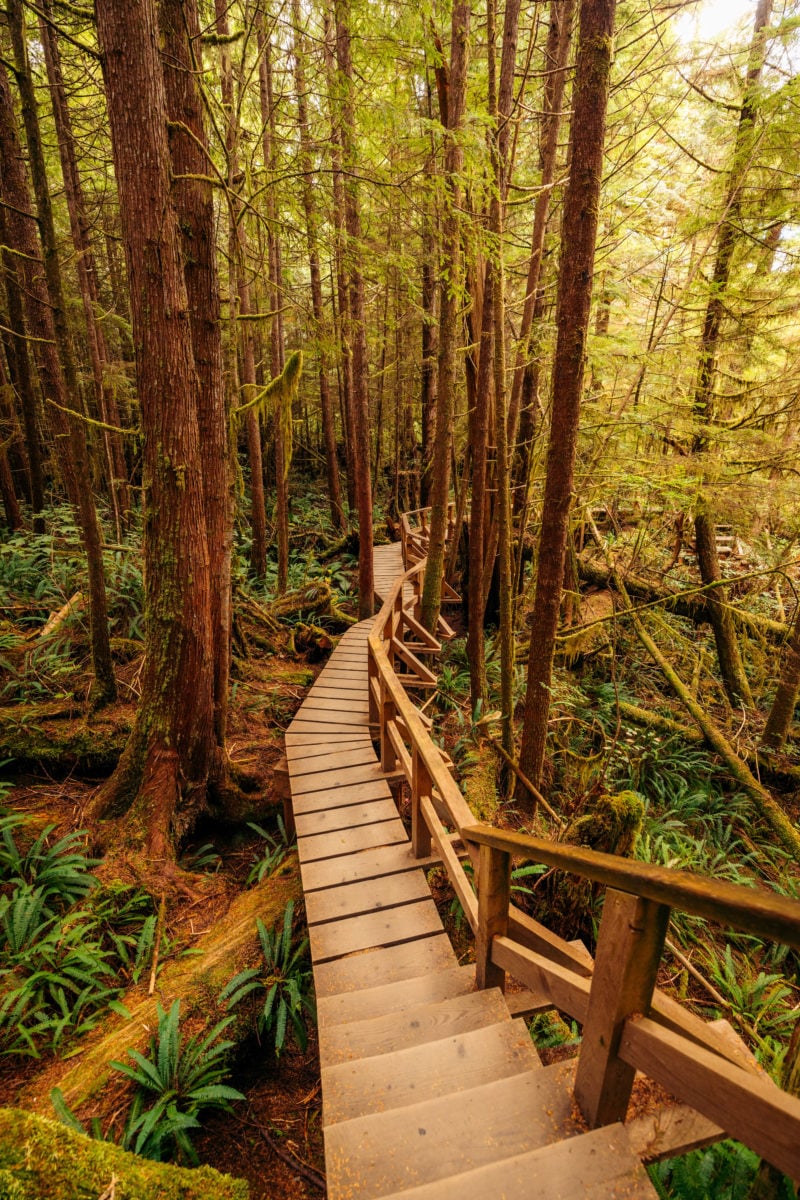 Since trail B is only 0.6-miles in length it's quite an easy walk. Keep in mind you will be going up and down a few hundred stairs though during this time. While the trail will lead you downstairs then back up half way though.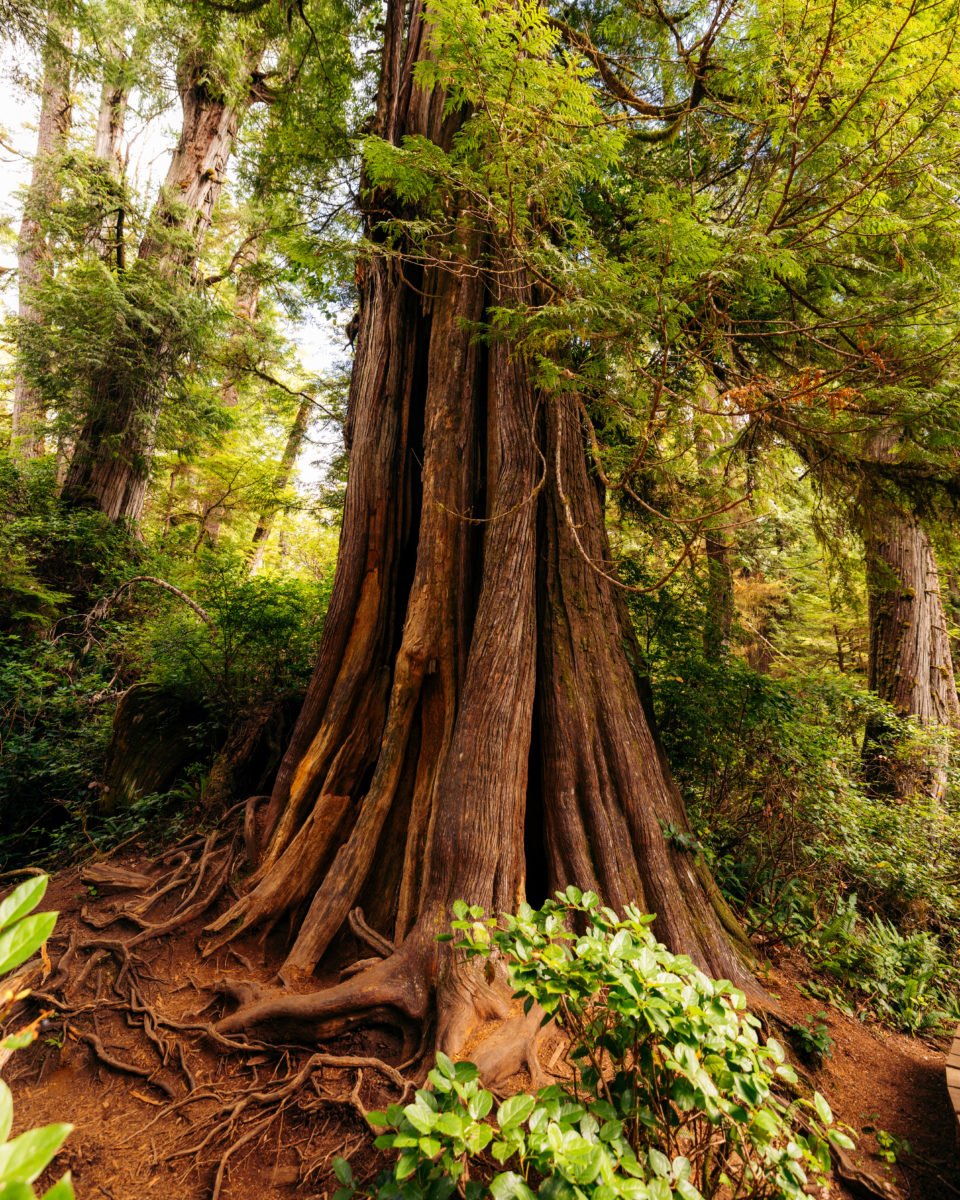 You'll see plenty of giant trees in this ancient rainforest. The lush environment is also home to ferns and plenty of hanging moss.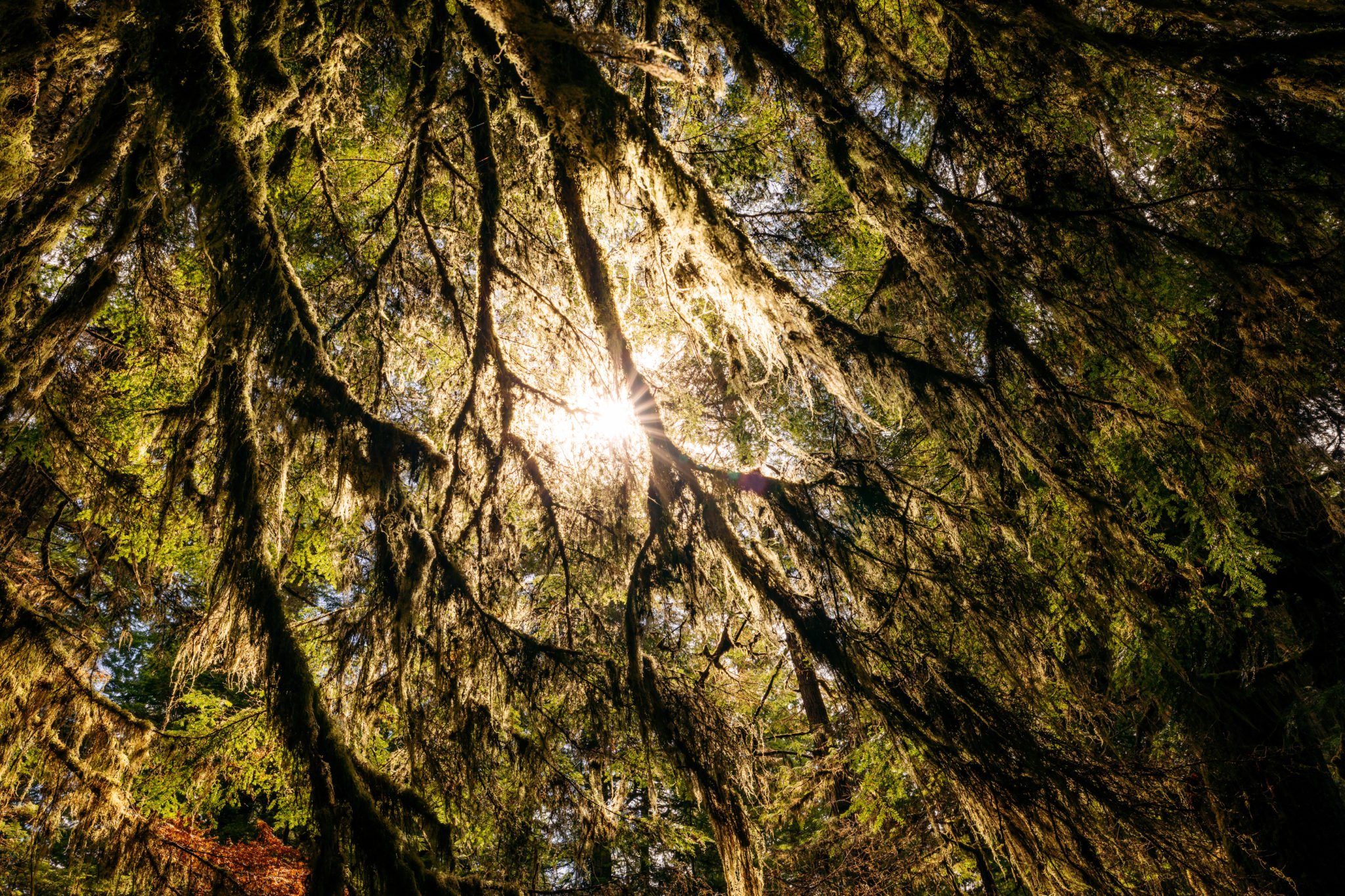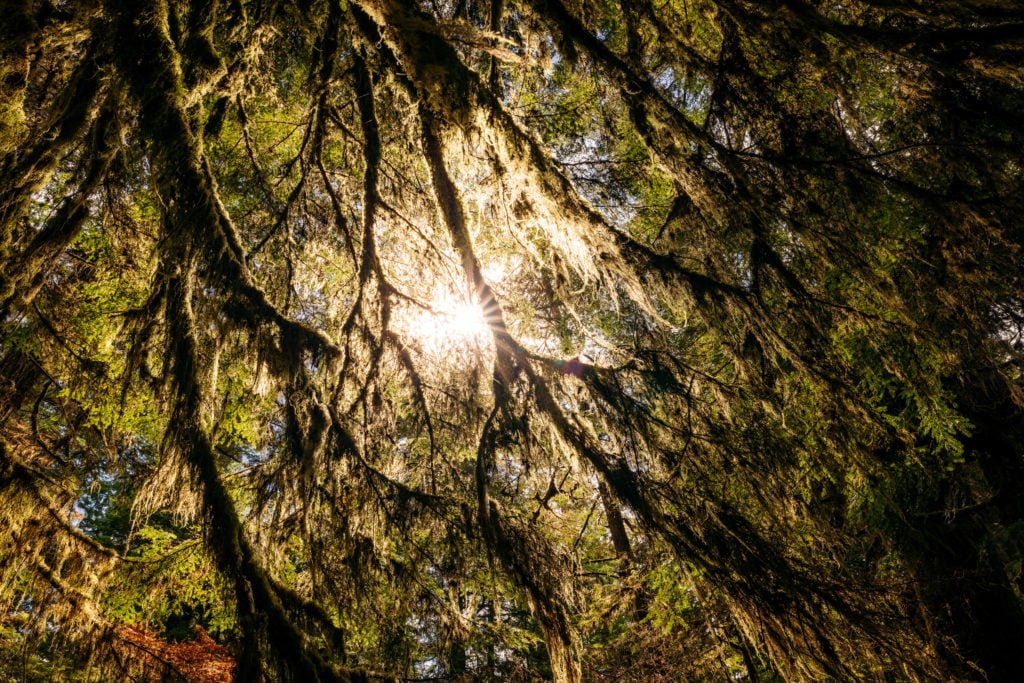 During the hike you'll also spot plenty of information panels to learn more about the area.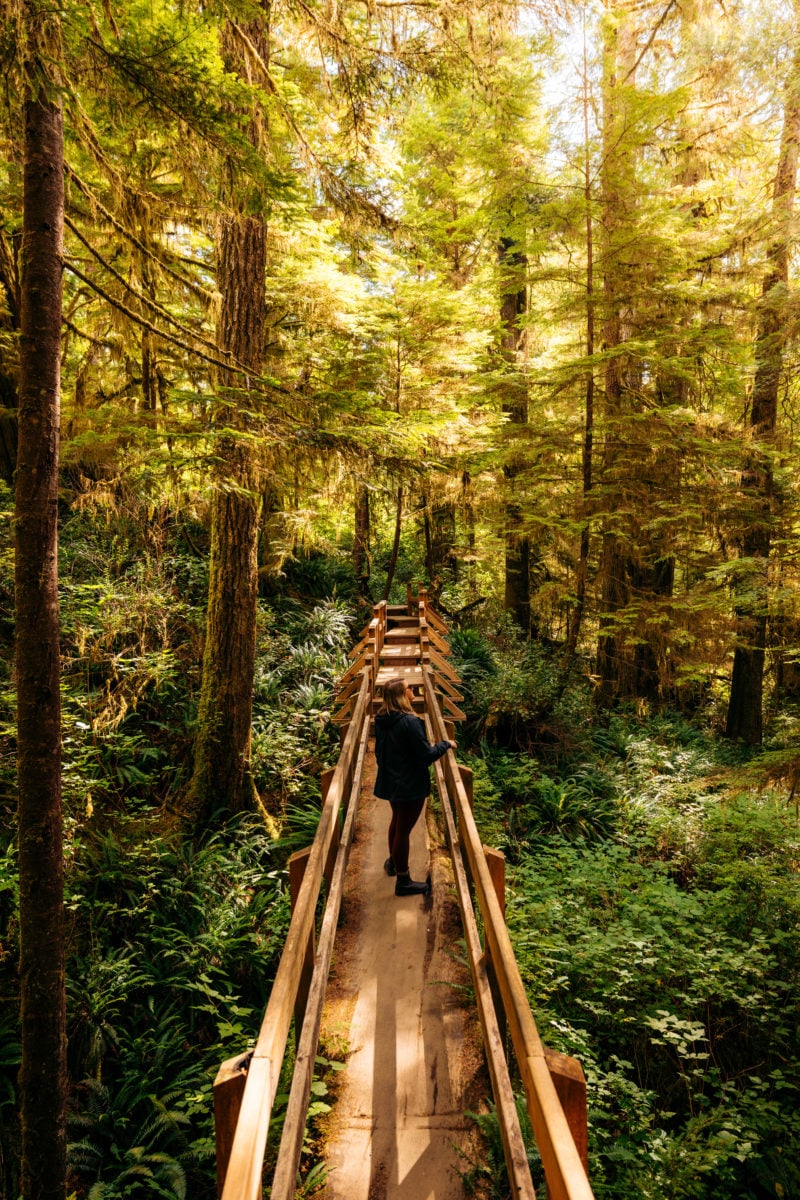 ---
Rainforest Trail Pictures
Here are more photos of the Rainforest Trail on Vancouver Island. This was such a special feeling place and I highly recommend stopping if you're staying near Tofino on the western side of Vancouver Island.
If you're a photographer planning what to bring I'd recommend a wide angle lens. I really enjoyed capturing the grand nature of the area with my Canon RF 15-35mm.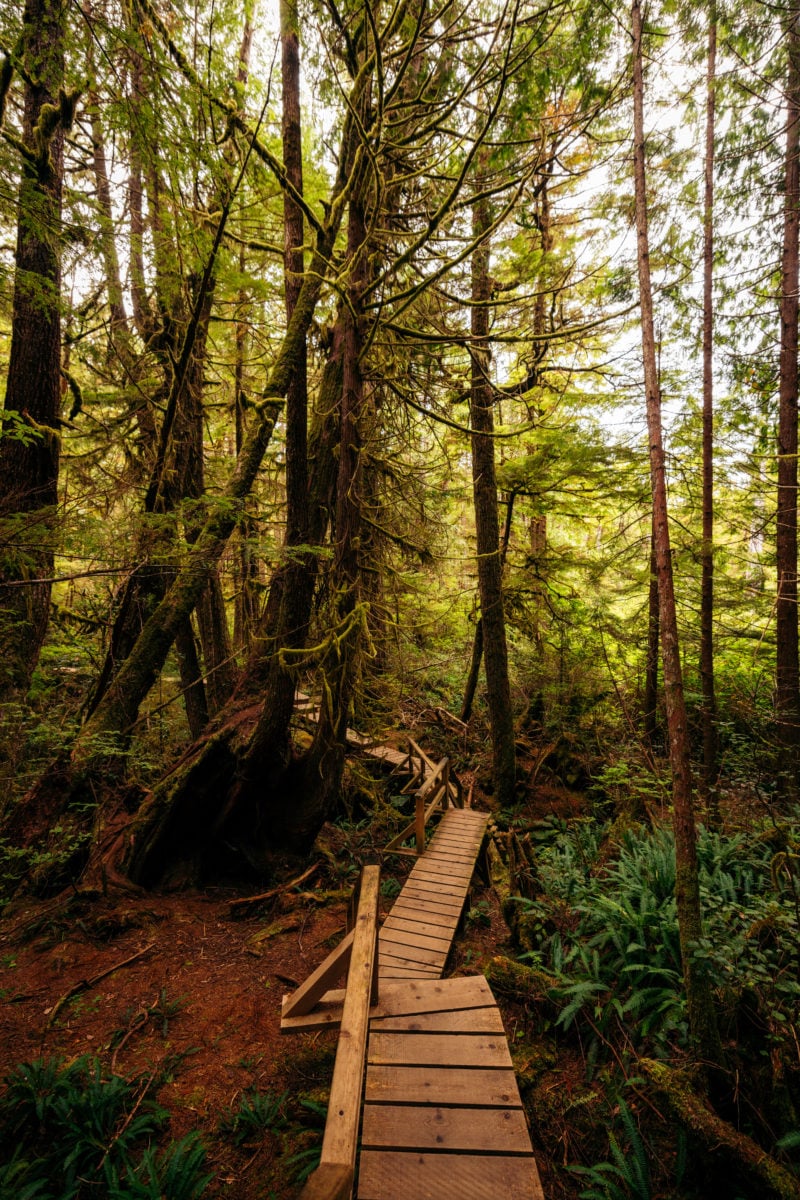 ---
I hope you enjoyed my walk through the Rainforest Trail on Vancouver Island.
There is no doubt that the Rainforest Trail on Vancouver Island is the best hike near Tofino. With its lush greenery, tall trees, and enchanting atmosphere, this trail is a once-in-a-lifetime experience for nature lovers. Don't pass up the chance to explore the Rainforest Trail and see the beautiful sights and interesting things it has to offer. If you are looking for more hiking areas you should also check out the Ancient Cedars Loop Trail and Ucluelet Lighthouse Loop near Ucluelet.