One amazing location to see in the Outer Banks is the Bodie Island Lighthouse. Run by the National Park Service; Bodie Island light station is accessible 24/7 off of North Carolina Highway 12.
The Bodie Island light station has frequent tours run by the NPS staff and they even let you go up the stairs to the top of the lighthouse. It's free to visit and park at the lighthouse making it easy to explore the area.
In this post I'll be going over my visit to the Bodie Island lighthouse.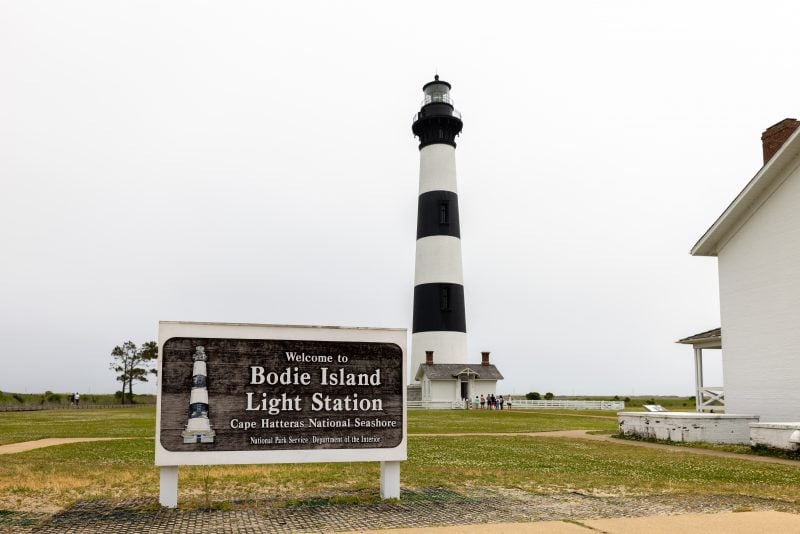 Original constructed in 1872 the Bodie Island lighthouse functioned as a way to prevent sailors from crashing into nearby sandbars. The Bodie Island lighthouse is 164.4 feet tall and can its light can be seen 19 miles away.
Next to the Bodie Island lighthouse is the Double Keepers' Quarters which housed the staff who used to light the lantern at the top of the lighthouse.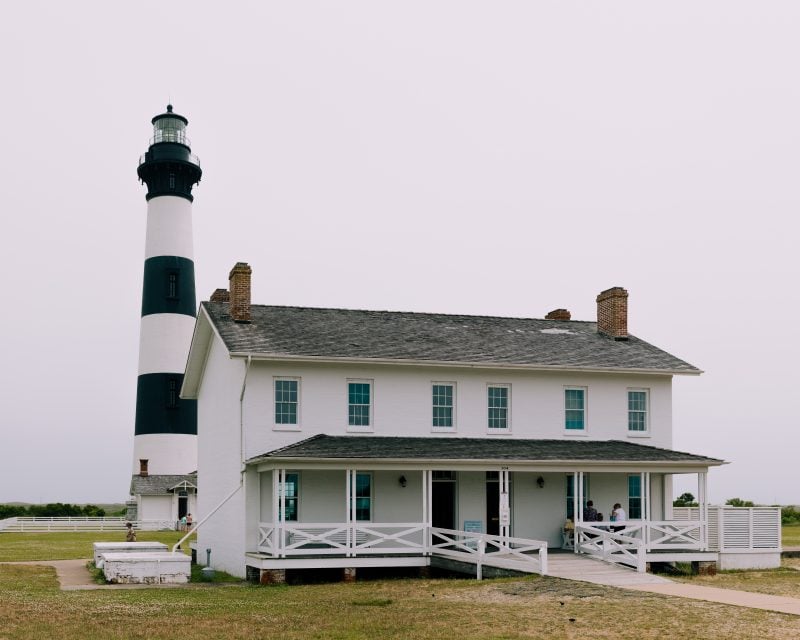 Behind the Bodie Island lighthouse is a wooden path that leads to a wooden pavilion that overlooks Lighthouse Bay. Here you can see wildlife and take in the sights. If you have a telephoto lens you'll be able to photograph plenty of birds and wildlife.
It'll takes a few minutes to walk to the pavilion from the lighthouse making this a fairly quick stop. Unless you're planning on doing the tour or long exposure photos of course.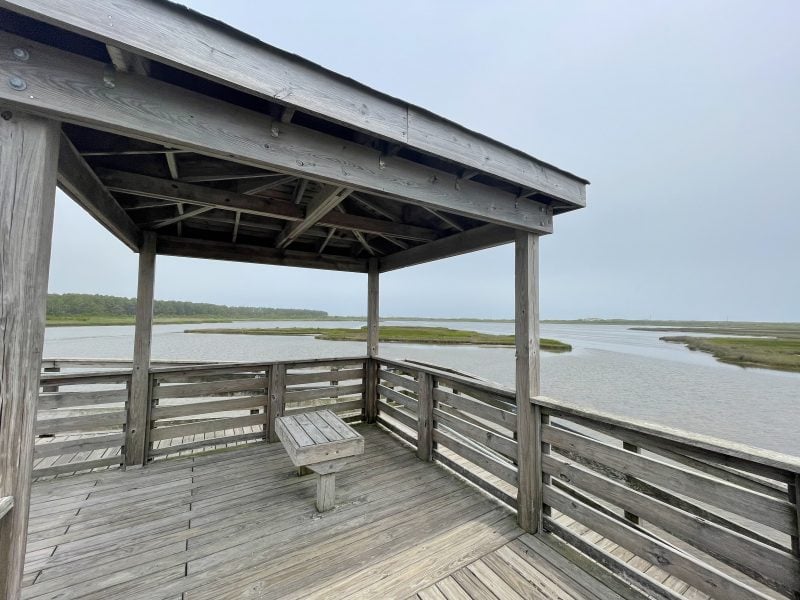 Bodie Island Lighthouse on Google Maps
---
Photos of Bodie Island Lighthouse
Here are more of my photos from my visit to Bodie Island lighthouse.
Want to Improve your Photography?
Read: Travel Photography Tips
If you're planning on making a visit I recommend bringing a wide angle lens to capture the surrounding paths and greenery. The boardwalk area had plenty of birds flying around which could be captured with a telephoto lens. Additionally I would pack an ND filter if the clouds look good on your visit. I'd also recommend visiting at night to capture stars behind the lighthouse.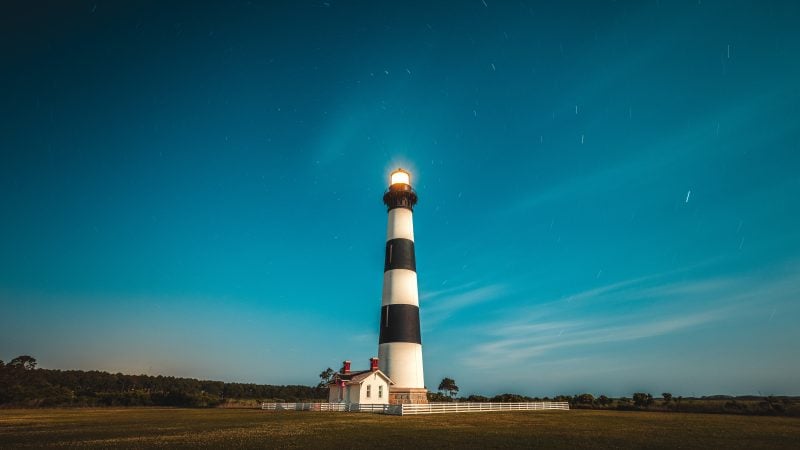 ---
For anyone visiting the Outer Banks area I recommend stopping by the Bodie Island lighthouse.