One amazing location to see in the Outer Banks is the Bodie Island Lighthouse. Run by the National Park Service; Bodie Island light station is accessible 24/7 off of North Carolina Highway 12.
The Bodie Island light station has frequent tours run by the NPS staff and they even let you go up the stairs to the top of the lighthouse.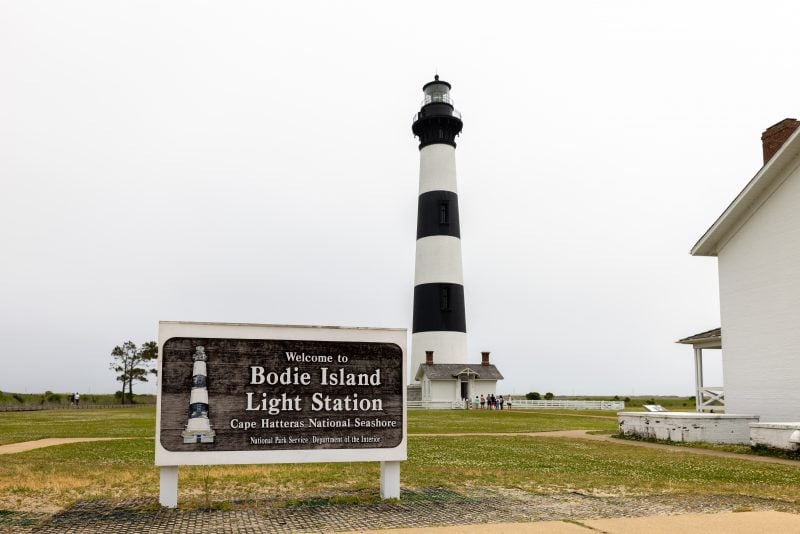 Original constructed in 1872 the Bodie Island lighthouse functioned as a way to prevent sailors from crashing into nearby sandbars. The Bodie Island lighthouse is 164.4 feet tall and can its light can be seen 19 miles away.
Next to the Bodie Island lighthouse is the Double Keepers' Quarters which housed the staff who used to light the lantern at the top of the lighthouse.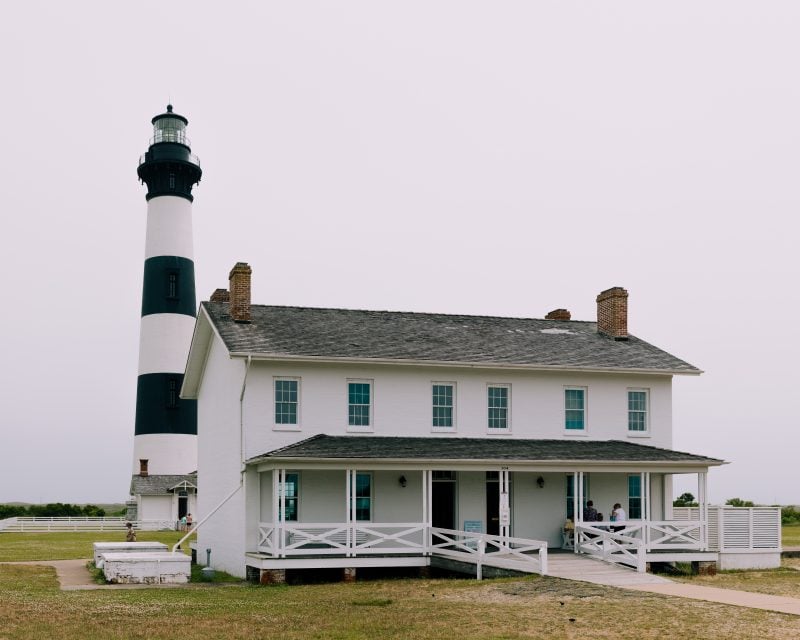 Behind the Bodie Island lighthouse is a wooden path that leads to a wooden pavilion that overlooks Lighthouse Bay. Here you can see wildlife and take in the sights. If you have a zoom lens you'll be able to photograph plenty of birds and wildlife.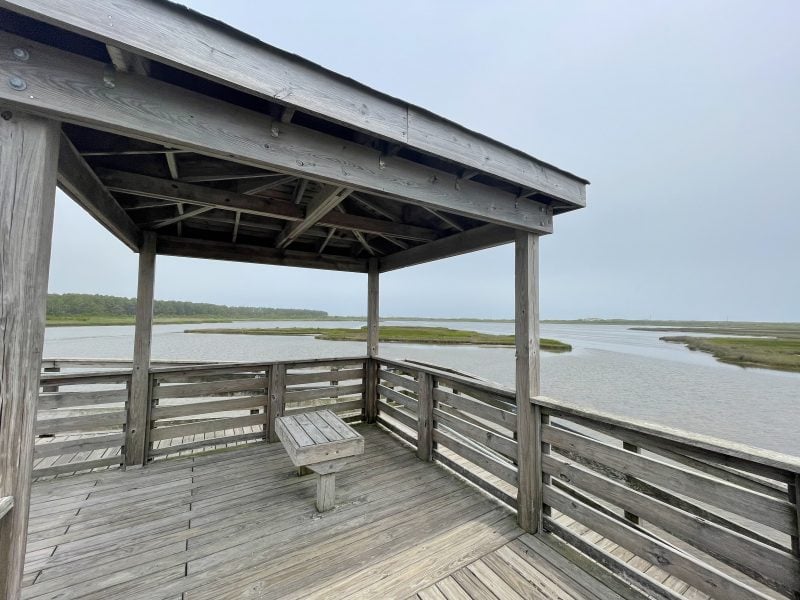 Bodie Island Lighthouse on Google Maps
Photos of Bodie Island Lighthouse