I'm not sure what these things are called but public lookout binoculars were all over the California shore. I slapped on my 50mm f1.4 to capture this bokehlicious shot at the Griffith Observatory over Los Angeles at night.
I spotted the first binocular at Laguna Beach which includes the overcast weather of my first day in California. The group I was traveling with didn't even notice this lookout until I showed them the photo.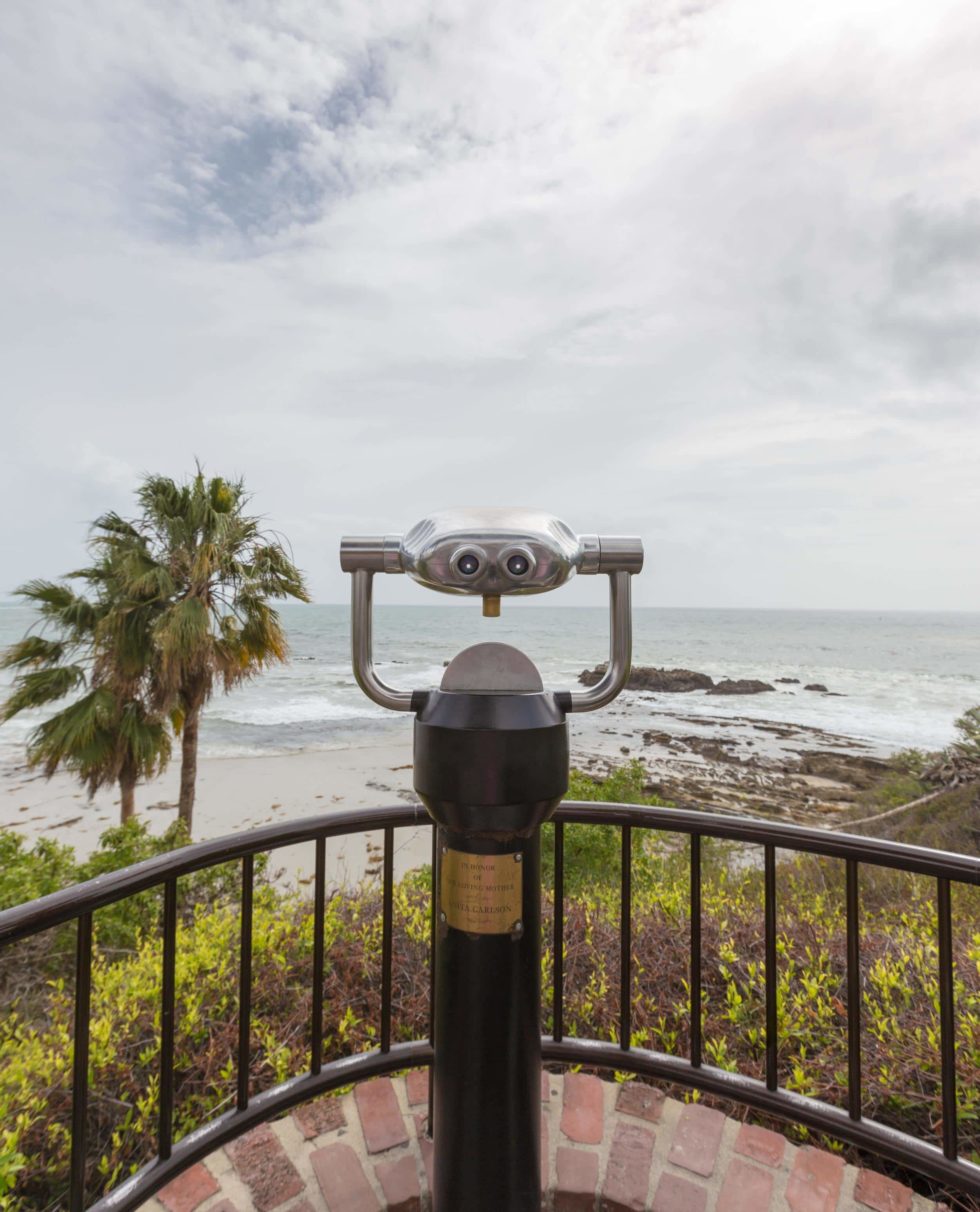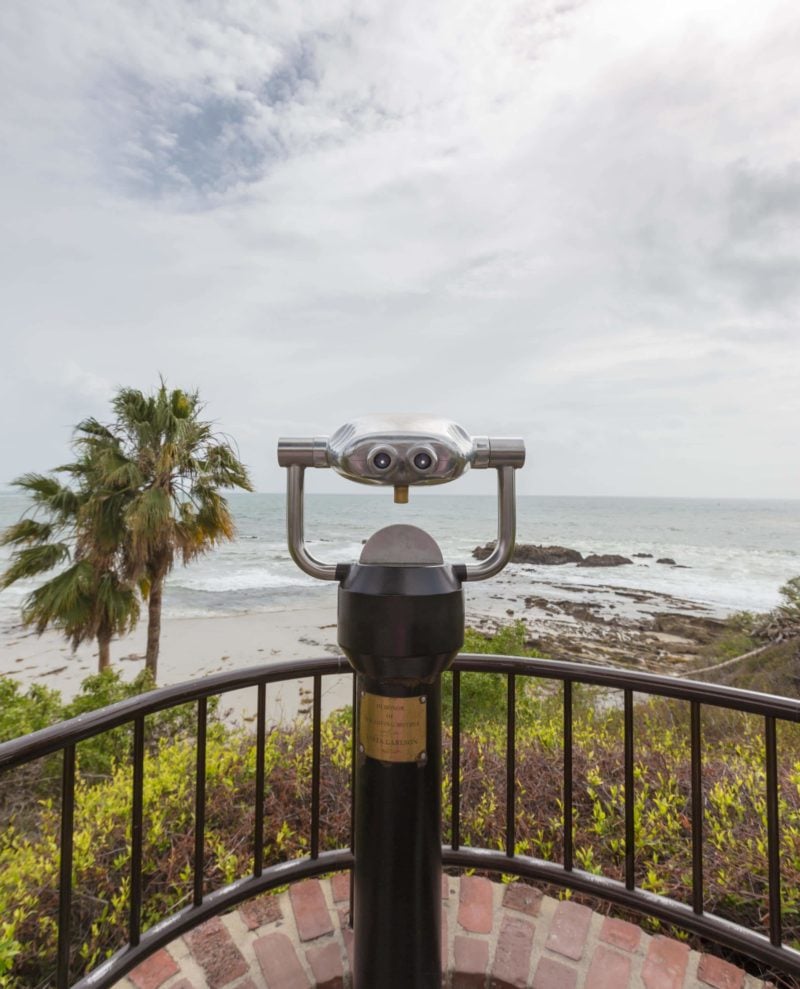 After Laguna Beach we headed over to Newport Beach which is where I spotted this red beauty. The waves were filled with surfers , I just wish I had a lens over 100mm so I could get a super close shot of them. The surfers reminded me of Toby Harriman's awesome "Modern Surf" Collection of photos.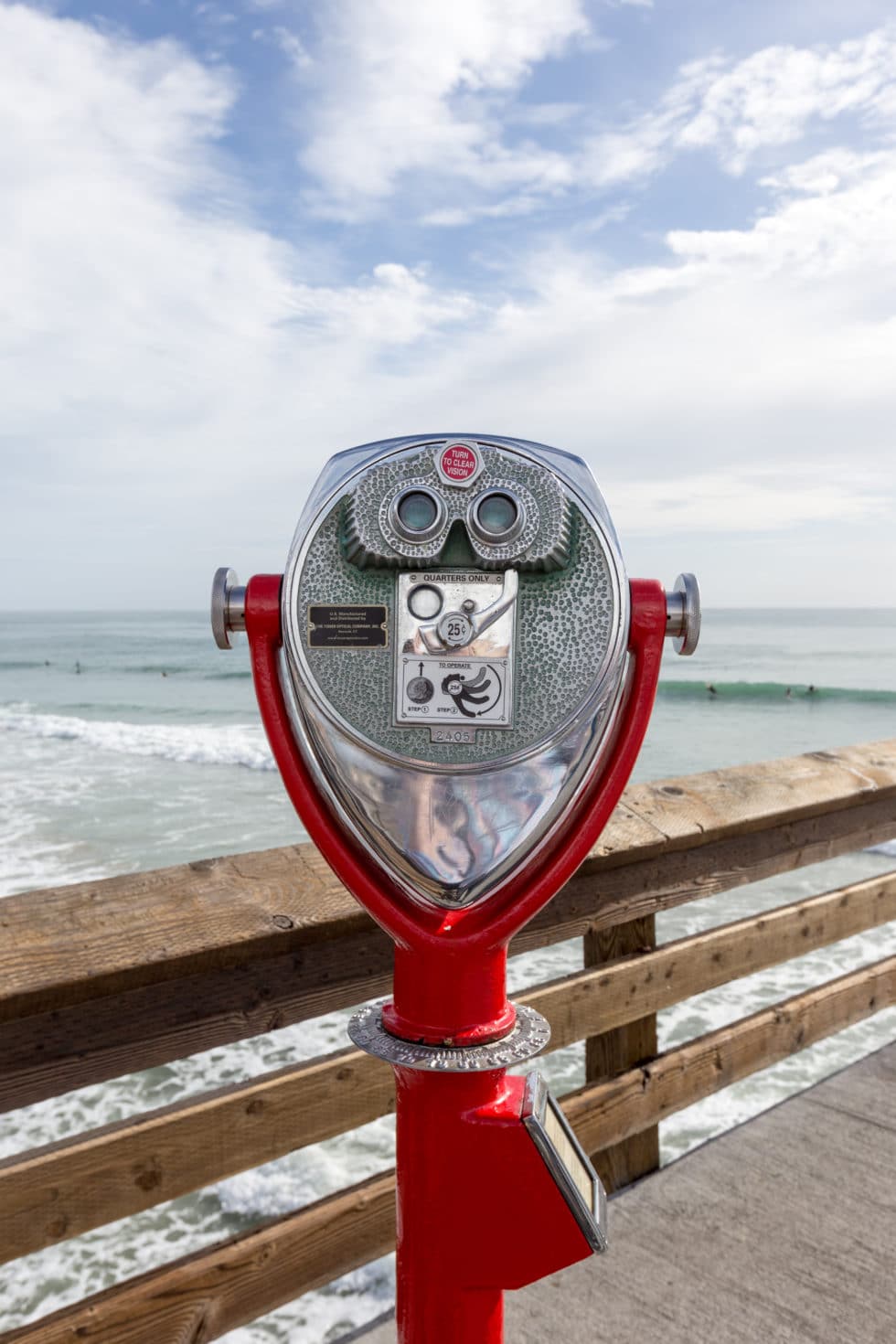 Huntington Beach had some of the largest waves I've seen at a beach and is where surfing came to the US at. This is actually the beach Hollister has a live feed at in their stores but surprisingly there wasn't a Hollister here (they pay around $100k/year for this video feed). I didn't even notice the seagull flying over the binocular until I reviewed the shot later.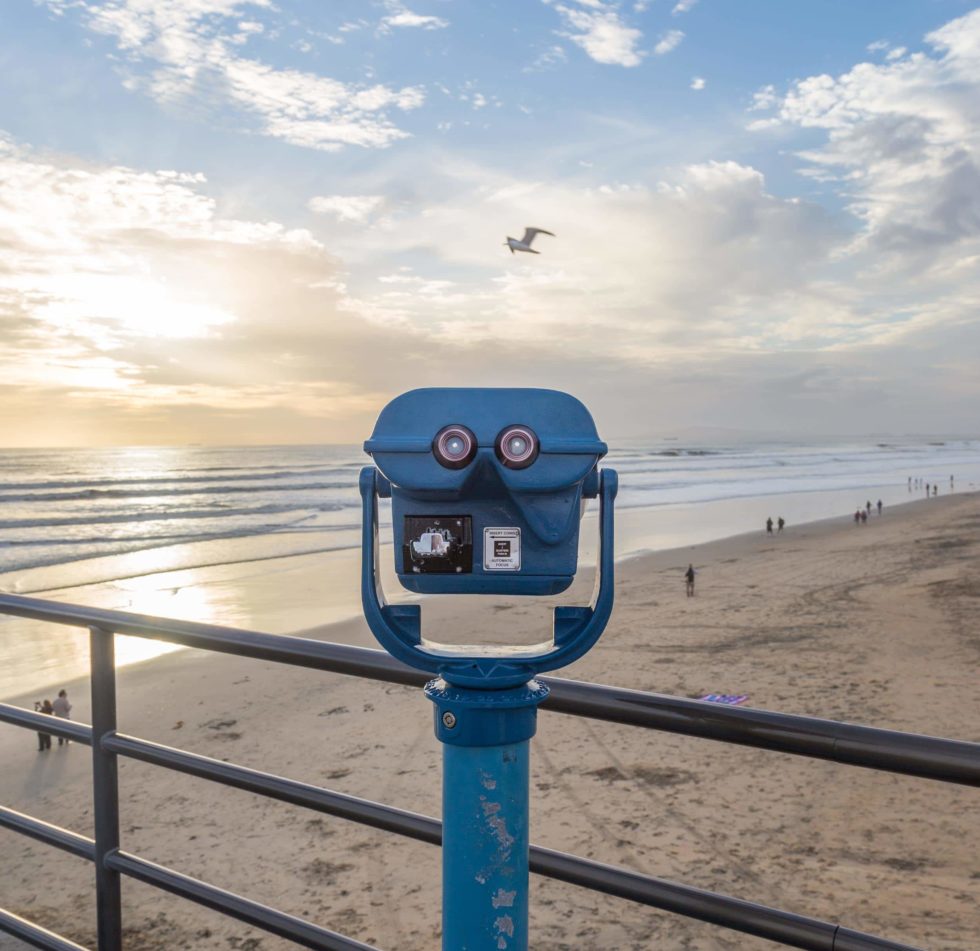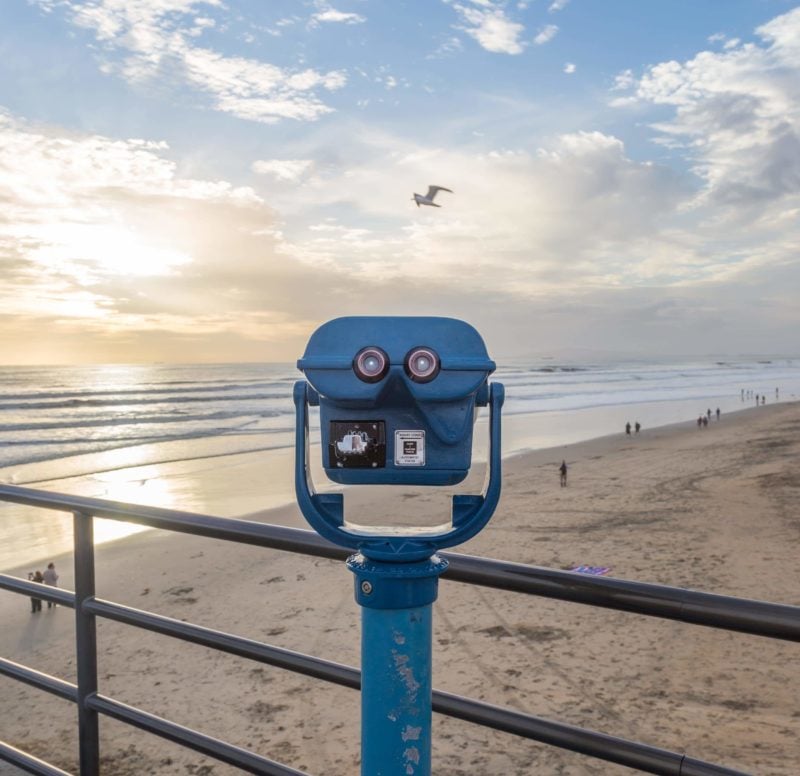 Ever since this trip I've noticed them more and more. I'll probably be taking more pictures of scenic lookout binoculars in my future travels.