One of the most eye catching buildings on the National Mall is the United States Botanic Garden. Full of unique flowers and gardens the US Botanic Garden (USBG) is a great stop for anyone visiting Washington DC.
Planning a trip to Washington DC?
Read: Best Places to Take Pictures in Washington DC
Established in 1820 by Congress the US Botanic Garden provides a variety of things to see including seasonal displays. The Conservatory offers 28,000+ square feet of unique gardens and plants. The grounds of the United States Botanic Garden also include the National Garden and and Bartholdi Park.
---
When you enter the United States Botanic Garden you'll find the garden court which features economic plants used in commercial products.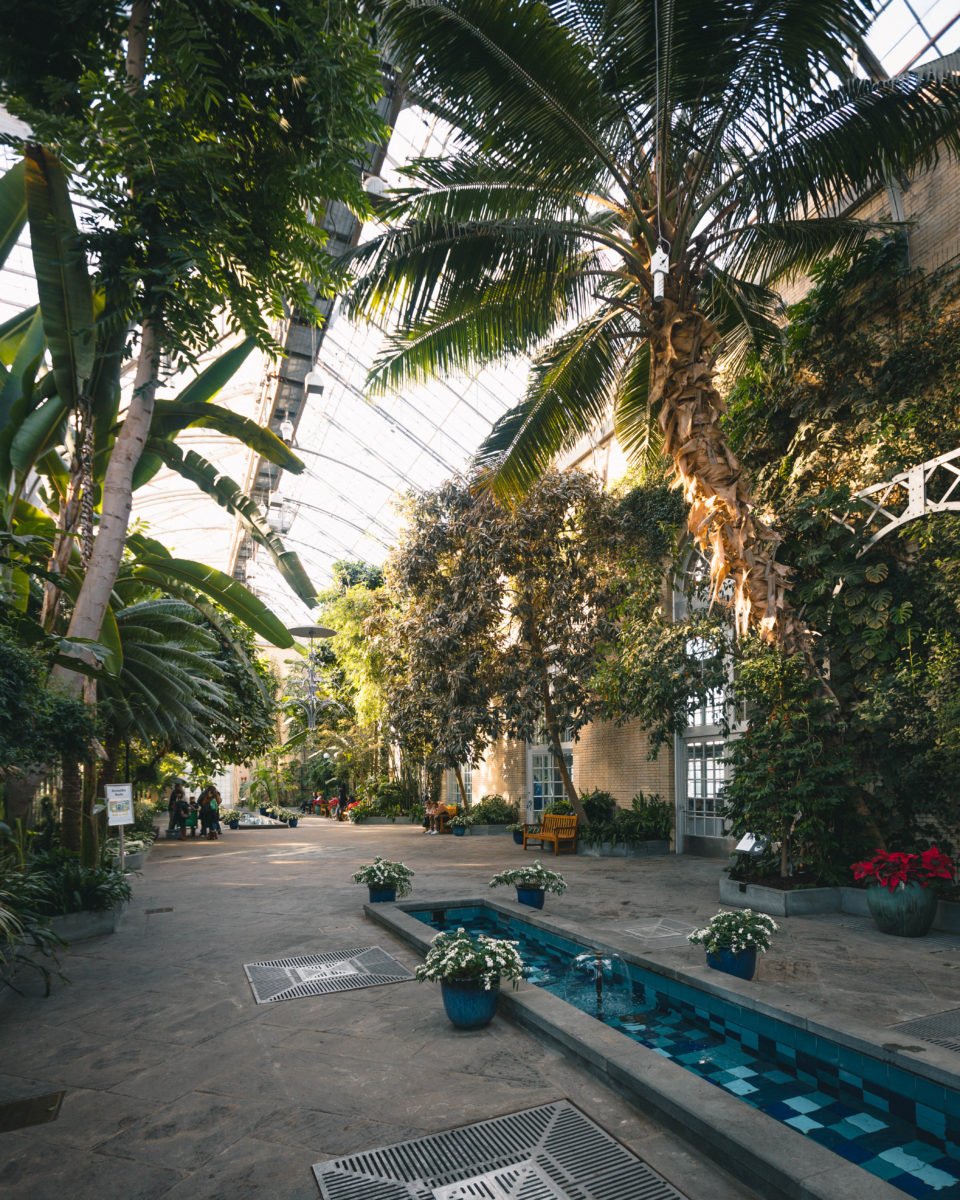 The main attraction of the US botanic Garden is the jungle room in the middle of the building. The jungle room includes a 93 foot high dome, a canopy walk, and plenty of tropical plants.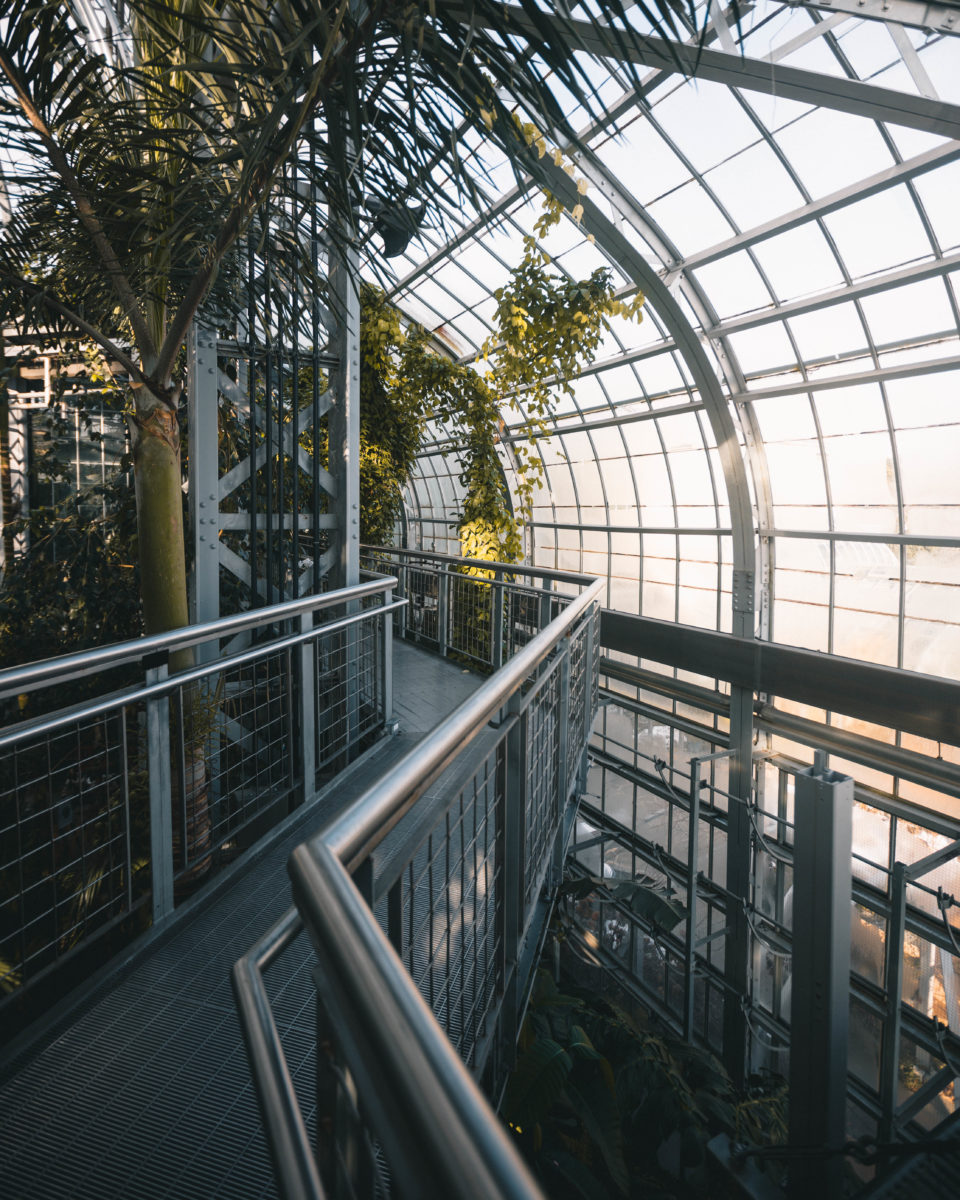 There are plenty of other smaller gardens buy one of my favorites is the world deserts room that feels like you're in the desert.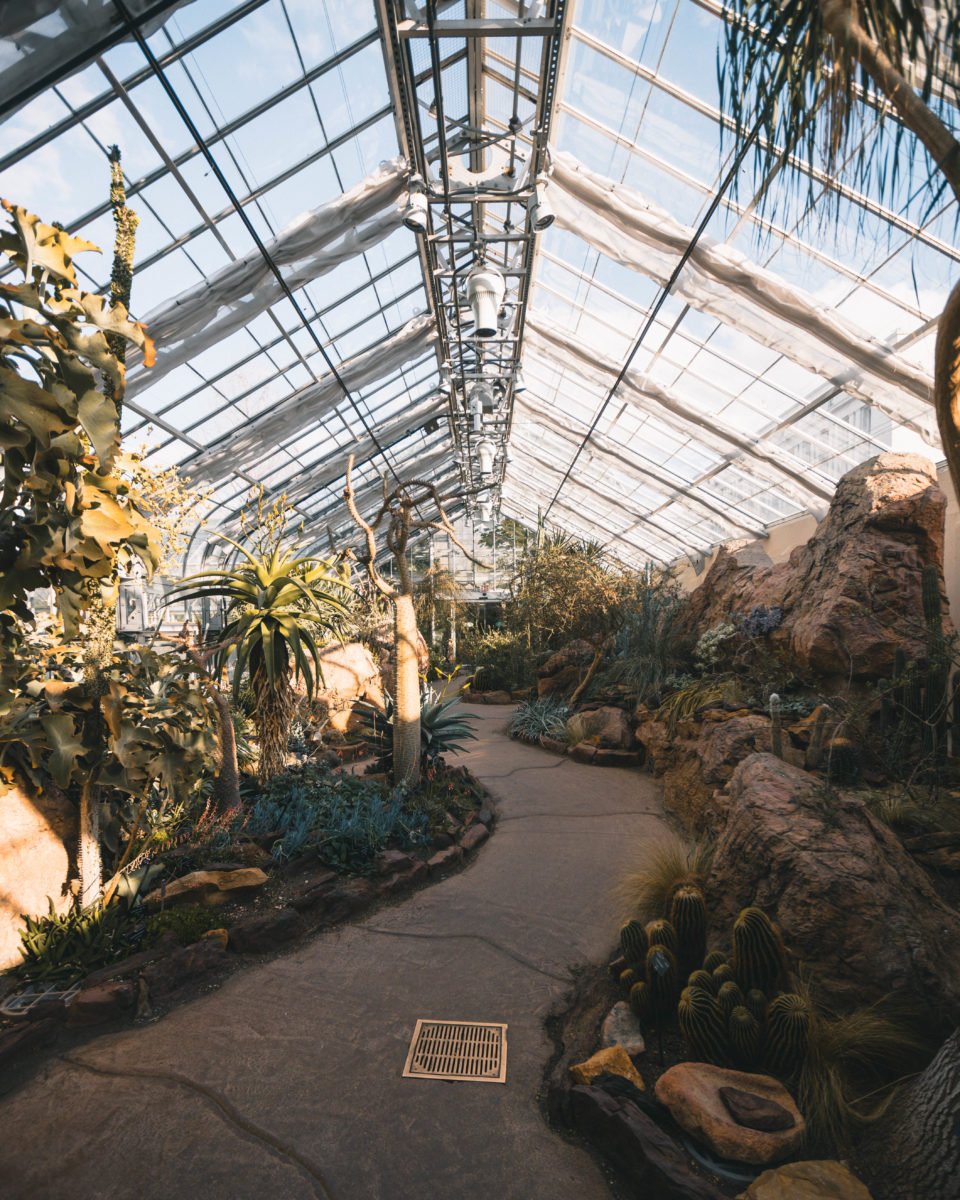 On the west side of the Botanic Garden you'll find the National Garden that often contains seasonal exhibits. The National Garden contains a regional garden, rose garden, butterfly garden, and even a small amphitheater.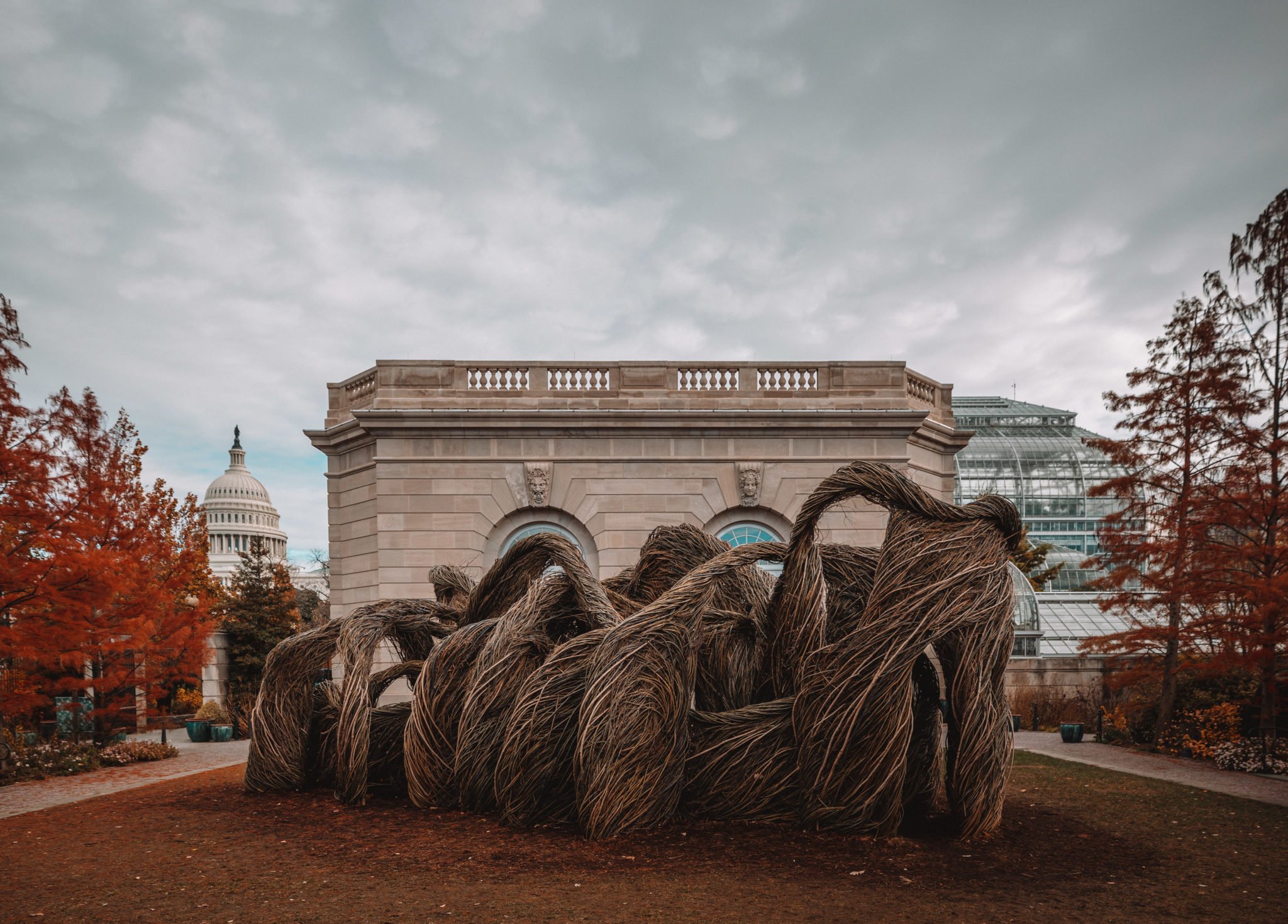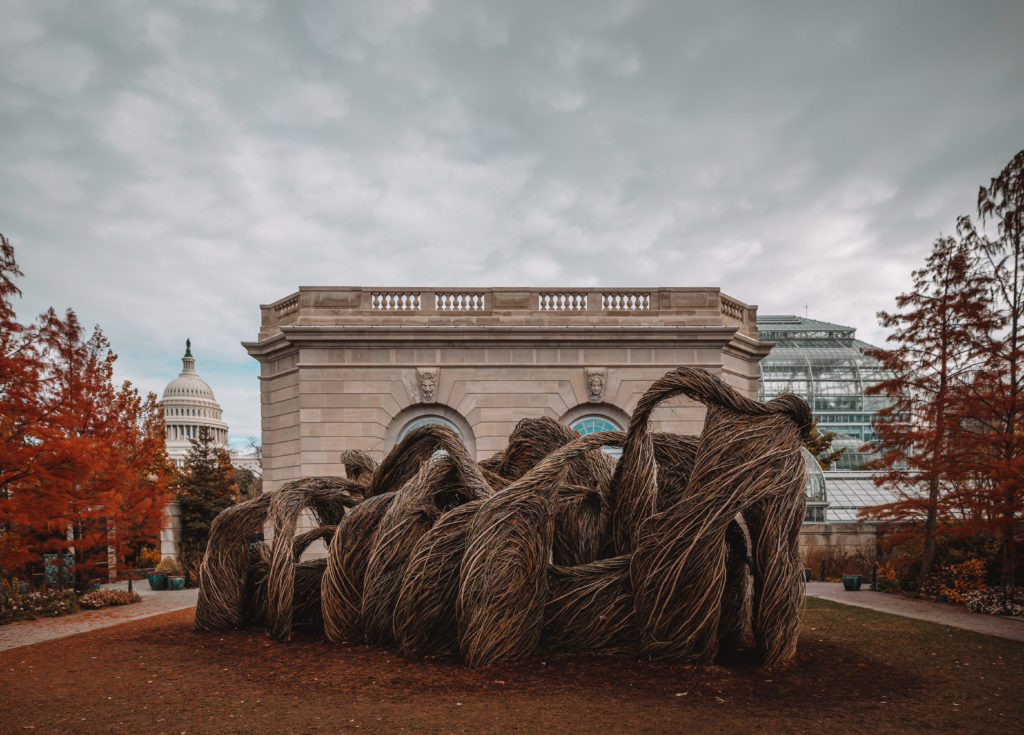 ---
Getting to the United States Botanic Garden
There are a couple of metro stops near the US Botanic Garden that are a short walk away. The best metro stops for the United States Botanic Garden are Federal Center SW (0.3 miles away) and the Capitol South (0.5 miles away) metro stop.
You usually can find parking on the National Mall near Jefferson Dr SW and 3rd St SW. Most of the spots you'll find can be paid for with the ParkMobile app. On a busy day spots will be pretty limited so be prepared to hunt for a spot. You'll notice spots right in front of the Botanic Garden but they are permit only parking.
Of course you can also take a Capital Bikeshare bike or electric scooter to the garden. Just be sure to not park any electric scooter in the no parking zone.
It's completely free to visit the United States Botanic Garden just check that it's open before visiting. Typically the US Botanic Garden is open from 10am to 5pm. You can find the latest hours for the Botanic Garden on their website.
United States Botanic Garden on Google Maps
---
United States Botanic Garden Pictures
Here are more pictures of the United States Botanic Garden.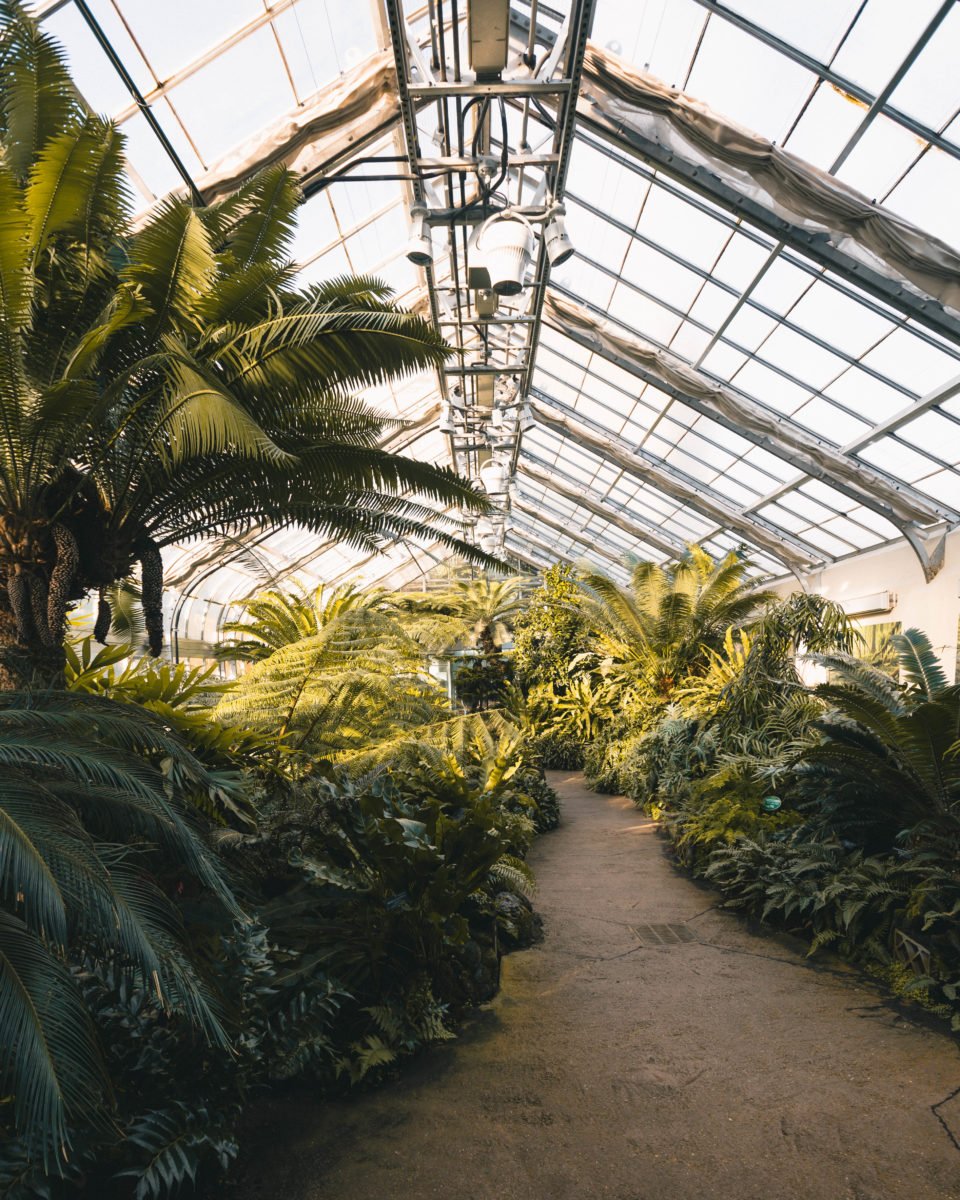 ---
I hope you enjoyed my helpful tips and photos of the United States Botanic Garden. It's worth stopping by the Botanic Garden for their holiday display and when they have rare plant species on display.
While visiting the Botanic Garden you can also stop by the Bartholdi Park which is across the street. Of course I also recommend walking around the grounds of the US Capitol as well.
---
If you've enjoyed this post please share a pin on Pinterest
Keep up with the latest on my Washington DC Pinterest Board