Vermont is a well known destination for stunning autumn colors. Nature photographers will have a blast driving around Vermont during peak fall foliage.
From covered bridges to mountain ranges you'll find plenty to photograph in Vermont. If you have a way to get around you can easily photography most of the state in one season. When traveling around Vermont I recommend checking out the fall foliage map to find where to go.
Now let's get into the list, here are the best photography spots in Vermont:
---
1. Woodstock, VT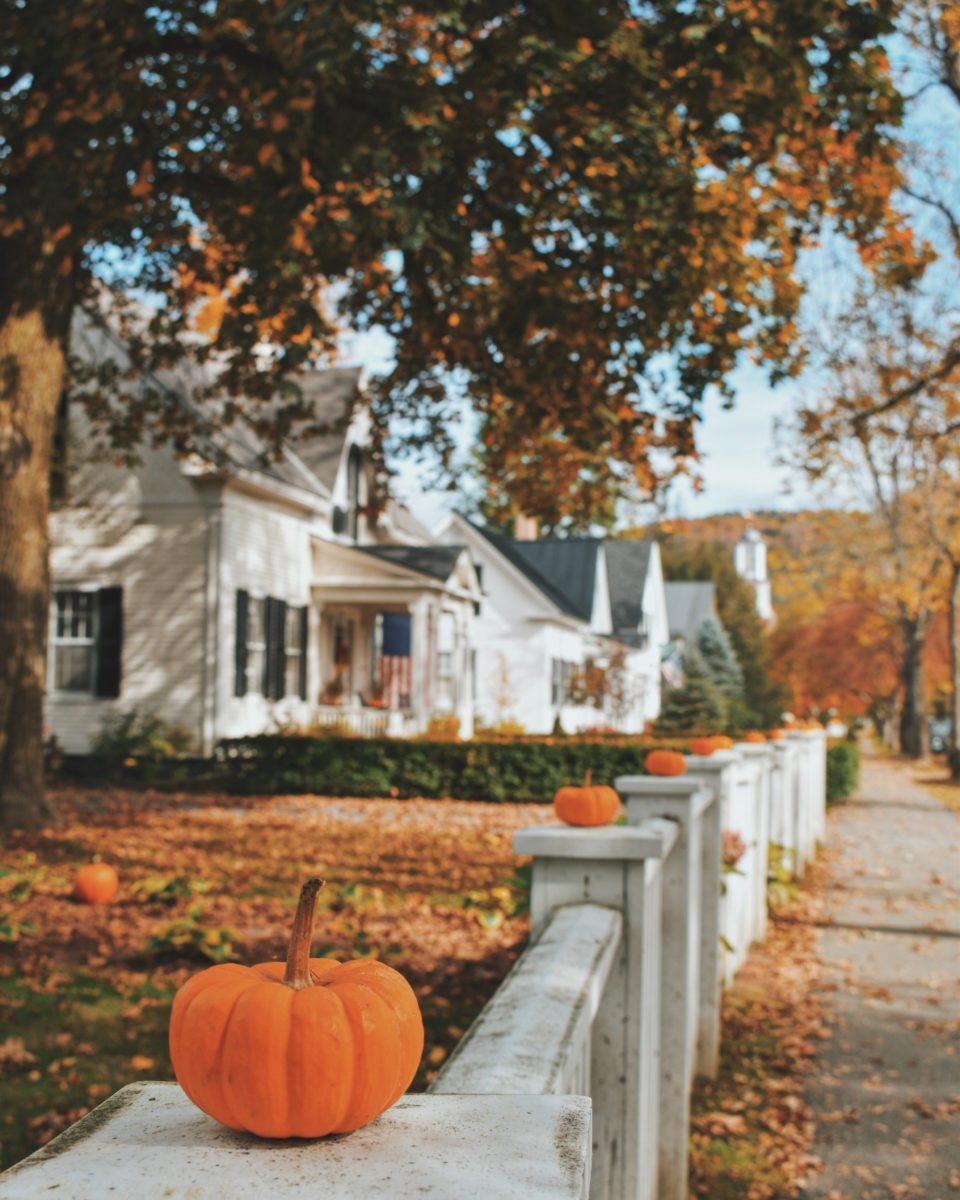 One of the best decorated towns in Vermont is Woodstock. During peak fall foliage many of the homes and businesses are decorated. Woodstock also has 3 covered bridges and plenty of historic buildings downtown.
Woodstock on Google Maps
---
2. Stowe, VT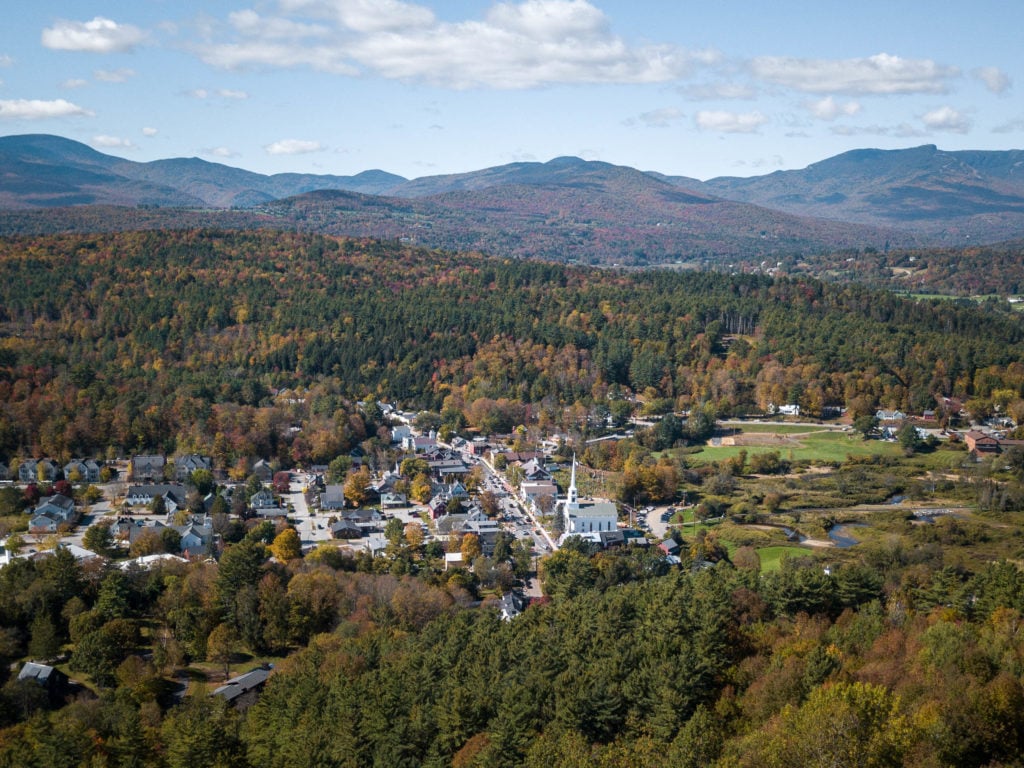 When people think of fall in Vermont they typically think of the town of Stowe. This cute little town features lots of shops and an old church in the skyline.
If you're a fan of beer be sure to stop by the Alchemist for their famous Heady Topper IPA.
Stowe on Google Maps
---
3. Sleepy Hollow Farm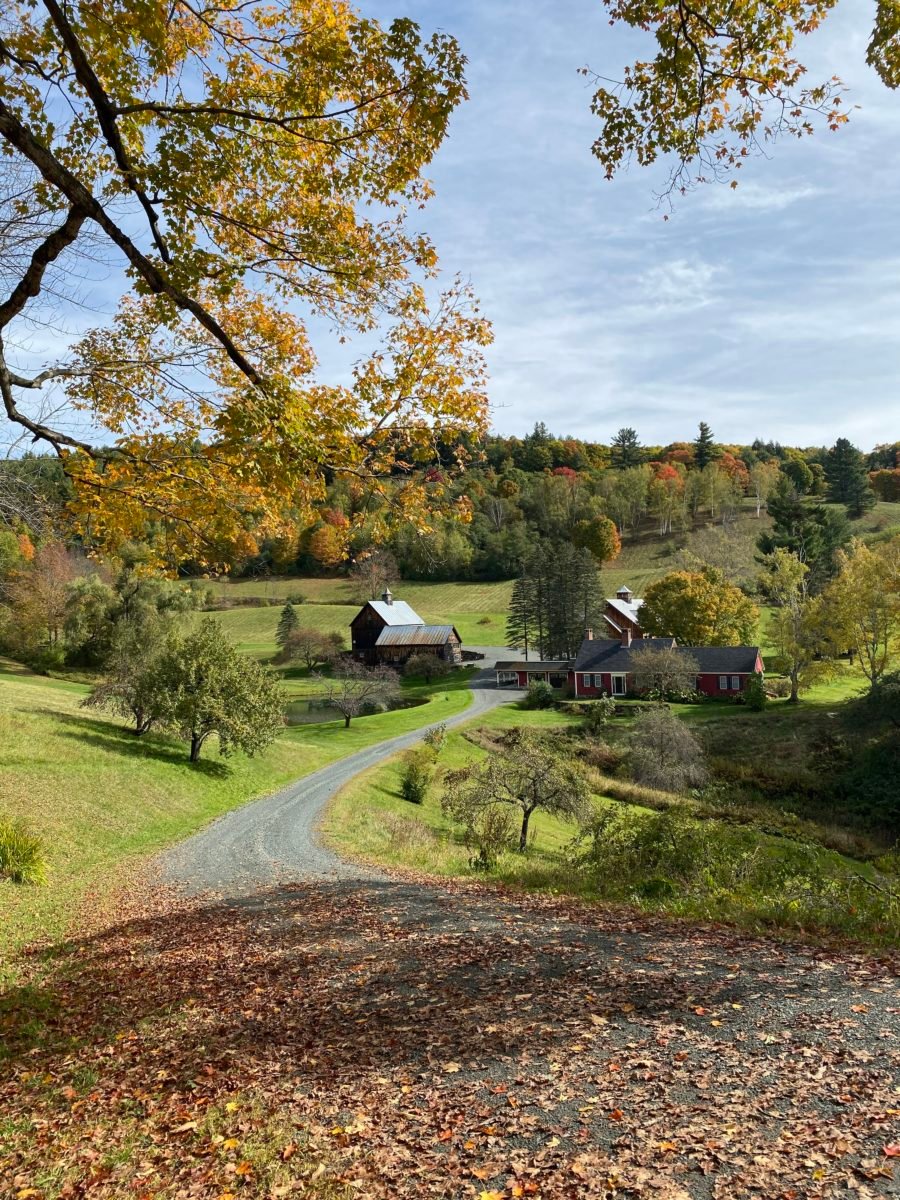 One of the most iconic views for fall foliage is Sleepy Hollow Farm. The way the road winds down to the farm is always stunning especially for peak colors. Just be respectful when visiting since it's an active farm, they'll typically have signs posted telling you where you if you're trespassing or not. When you pull up to the farm off Cloudland road there will typically be a crowd so I recommend stopping by early.
2022 Update: During peak fall foliage visitors visiting Sleepy Hollow Farm will be encouraged to park away from the farm and walk. As the increased rate of visitors have been disruptive to neighboring farms.
Sleepy Hollow Farm on Google Maps
---
4. Church Street Marketplace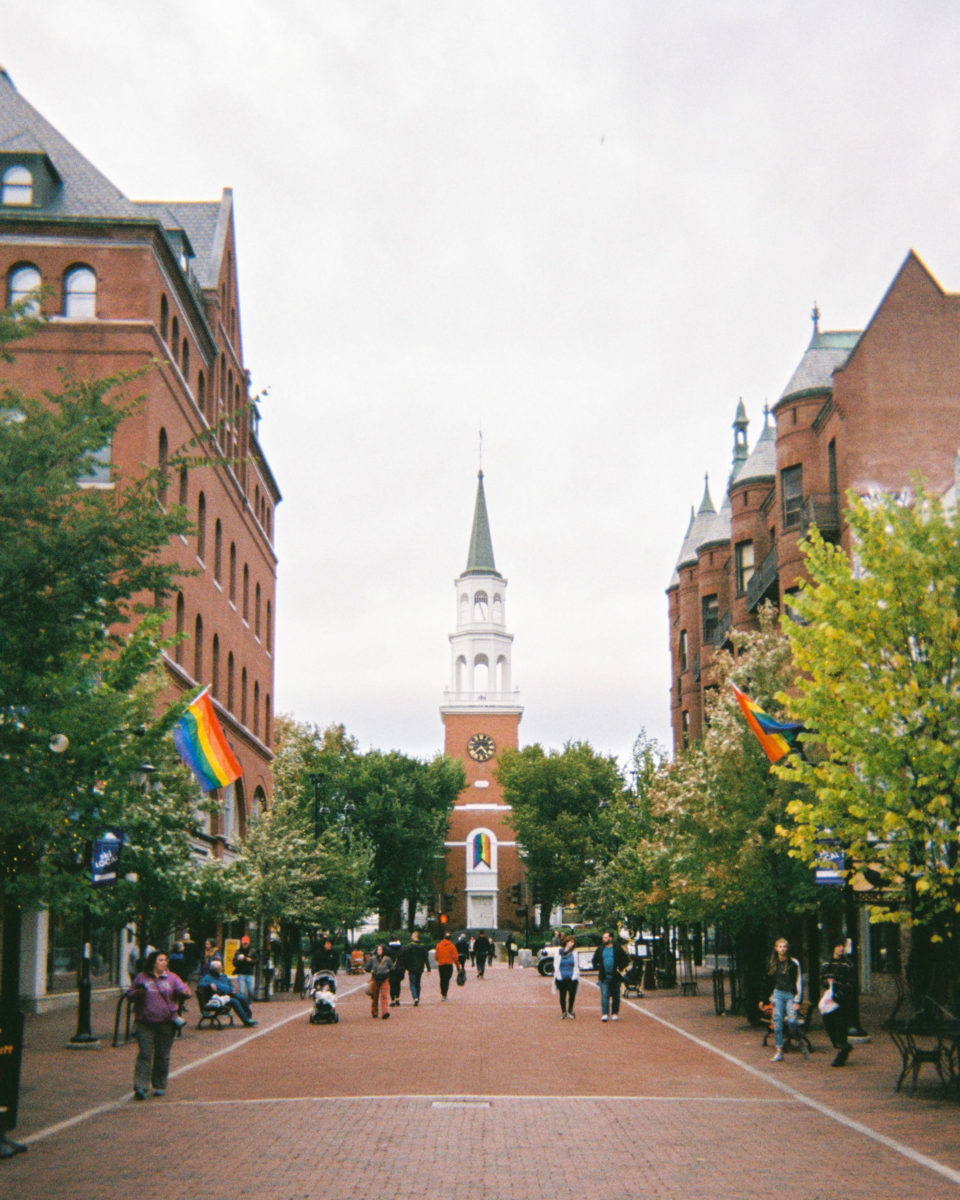 The main drag to walk down in downtown Burlington is Church Street Marketplace and features plenty of trees, shops, and a cute church at the end of the street. In this area you'll find plenty of places to eat and shop.
Church Street Marketplace on Google Maps
---
5. Moss Glen Falls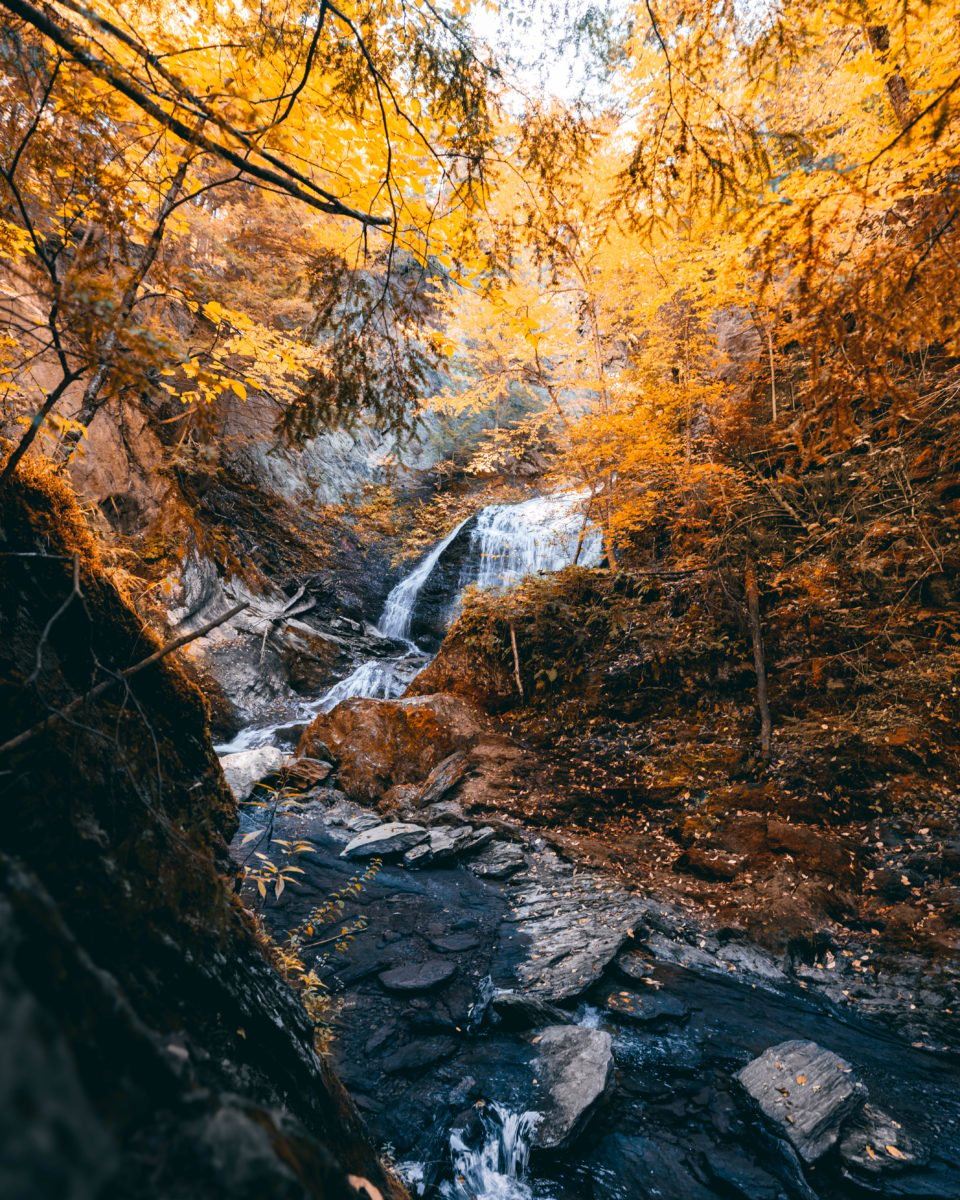 Moss Glen Falls features a 5 mile hike but most people will only stop hike 1/4 mile in to Moss Glen Falls. The hike to the falls is pretty easy and the parking lot often fills up but people typically park down the street near the trailhead. For a full map of the trails at Moss Glen Falls I recommend checking out AllTrails.
Moss Glen Falls on Google Maps
---
6. Quechee Gorge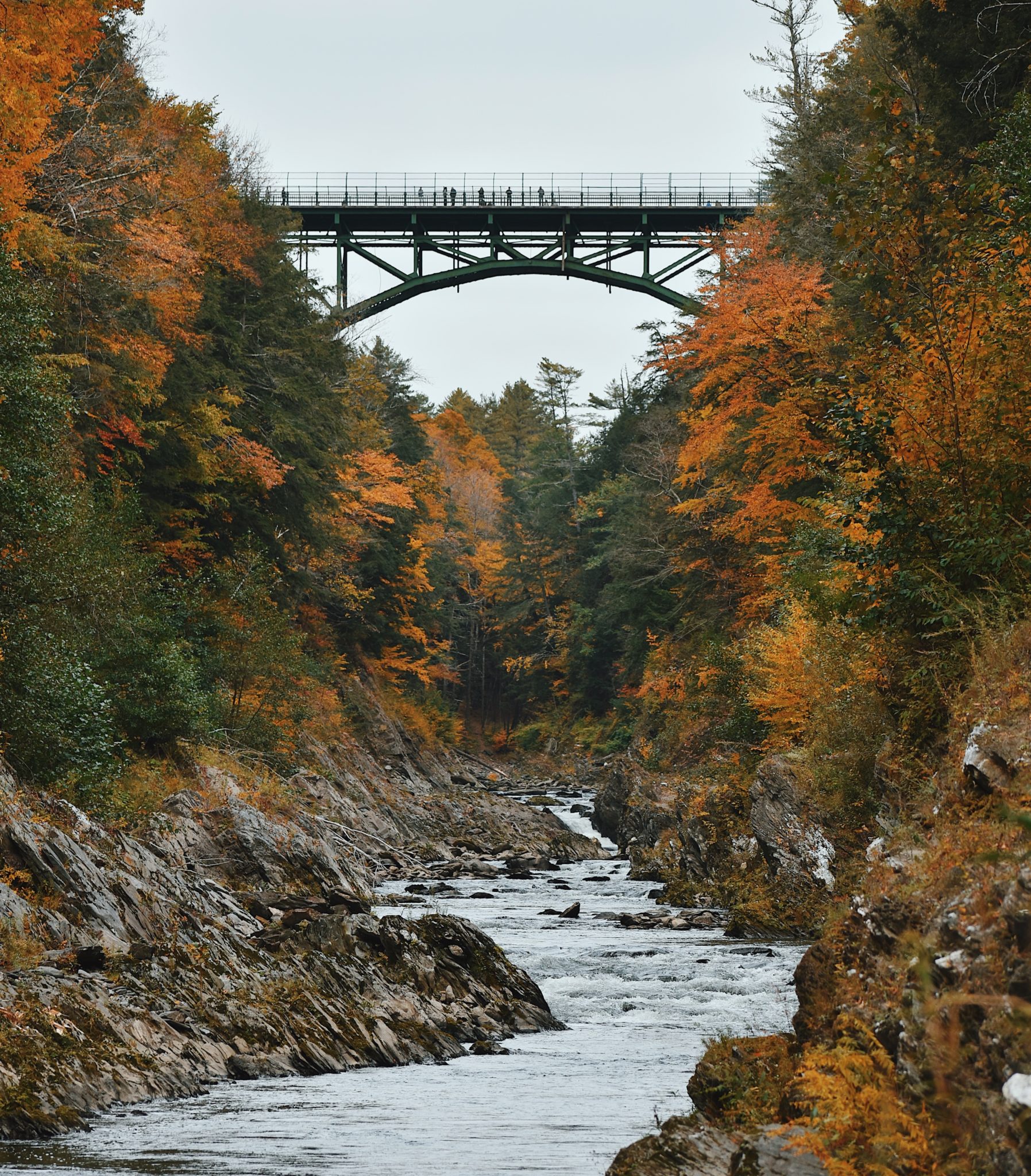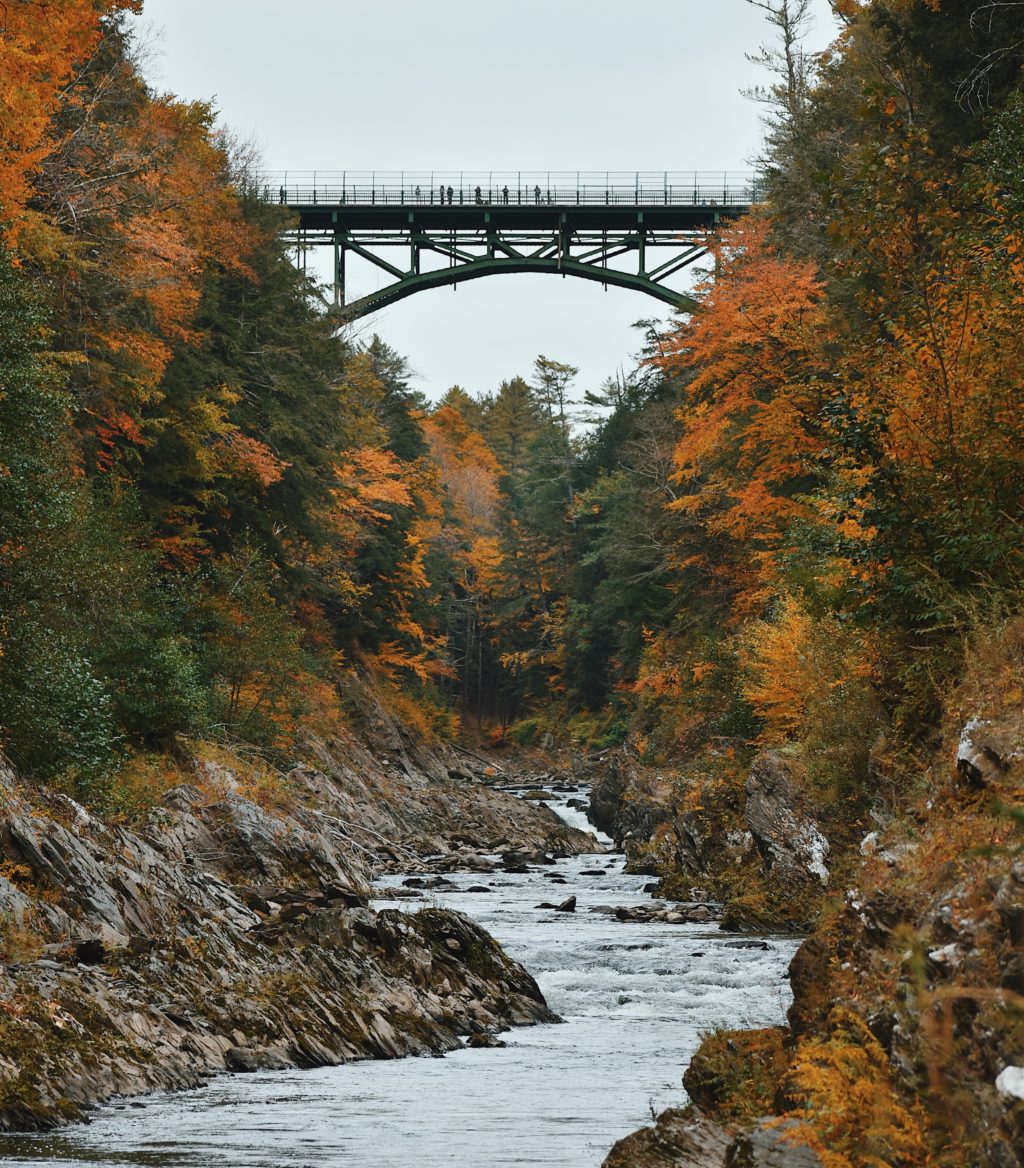 The Quechee Gorge is an incredible stop for fall foliage in Vermont. You can get a view from the Quechee Gorge Bridge or walk down to the water which is a 0.7 mile hike to the bottom.
Quechee Gorge on Google Maps
---
7. Kettle Pond State Park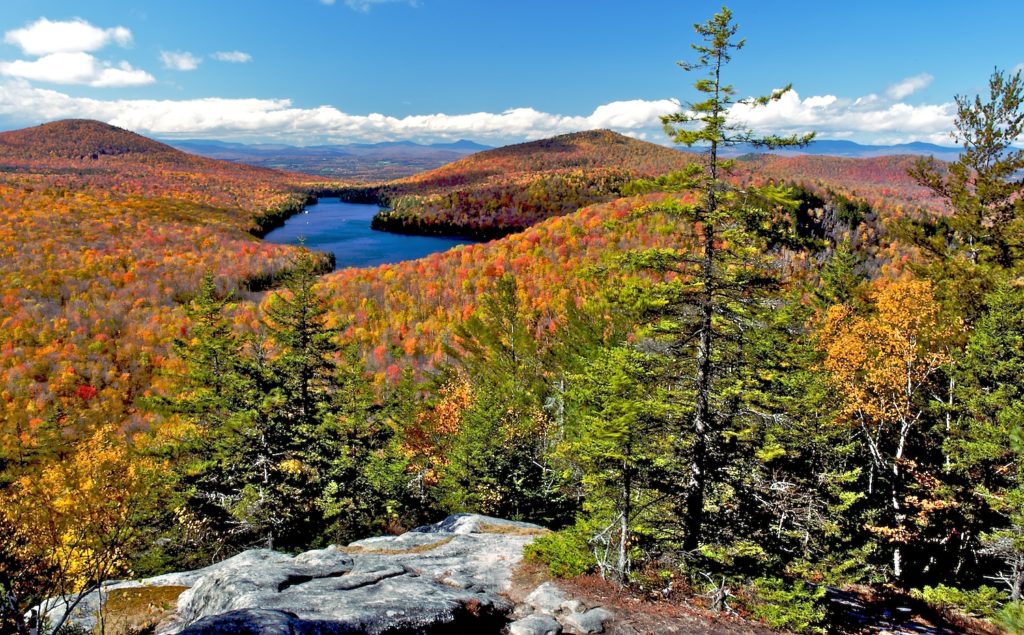 You'll find the best view of Kettle Pond from Owls Head mountain. During peak fall foliage the colors are stunning and give you great views especially during sunset.
Kettle Pond State Park on Google Maps
---
8. Montgomery Covered Bridge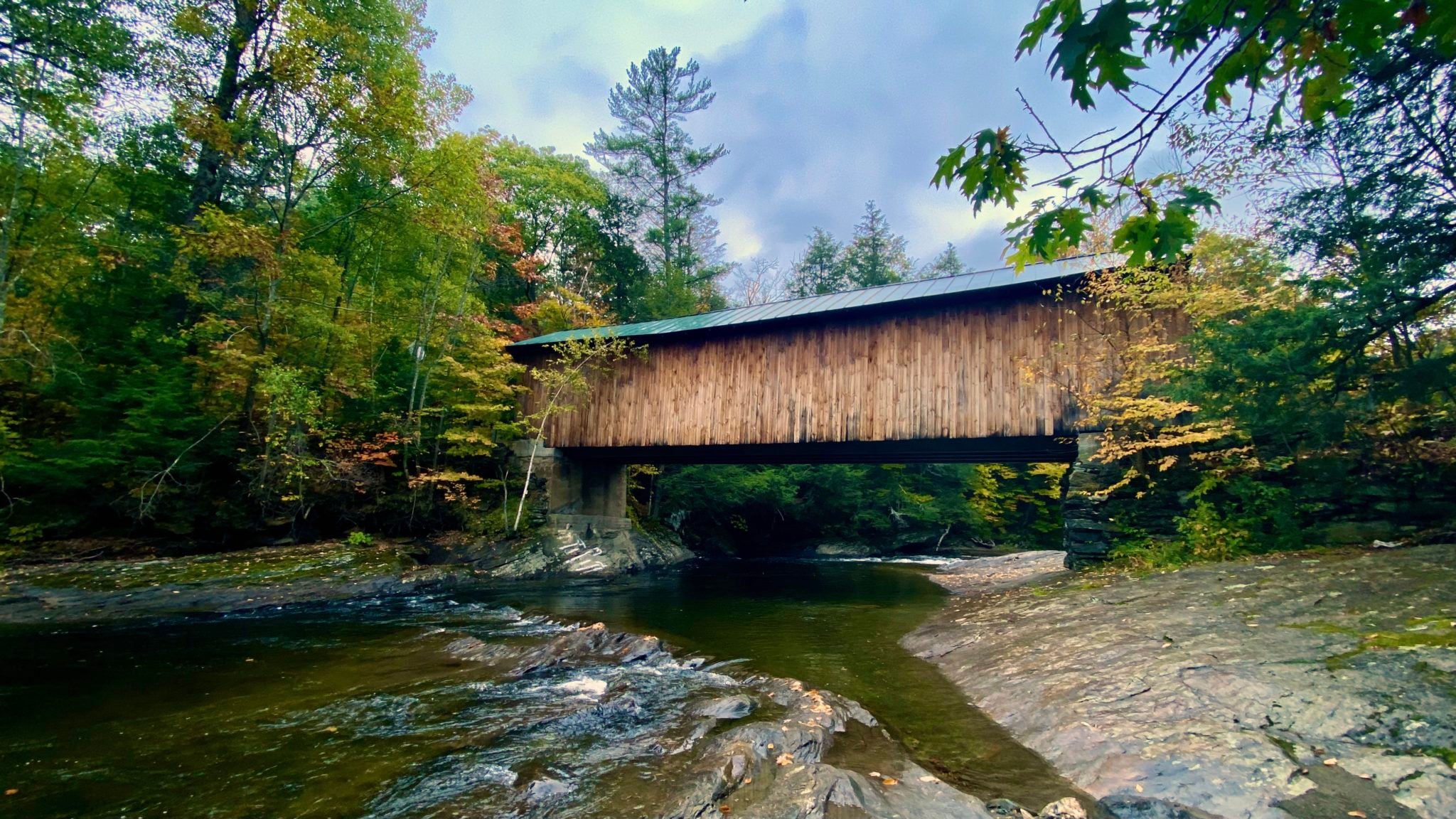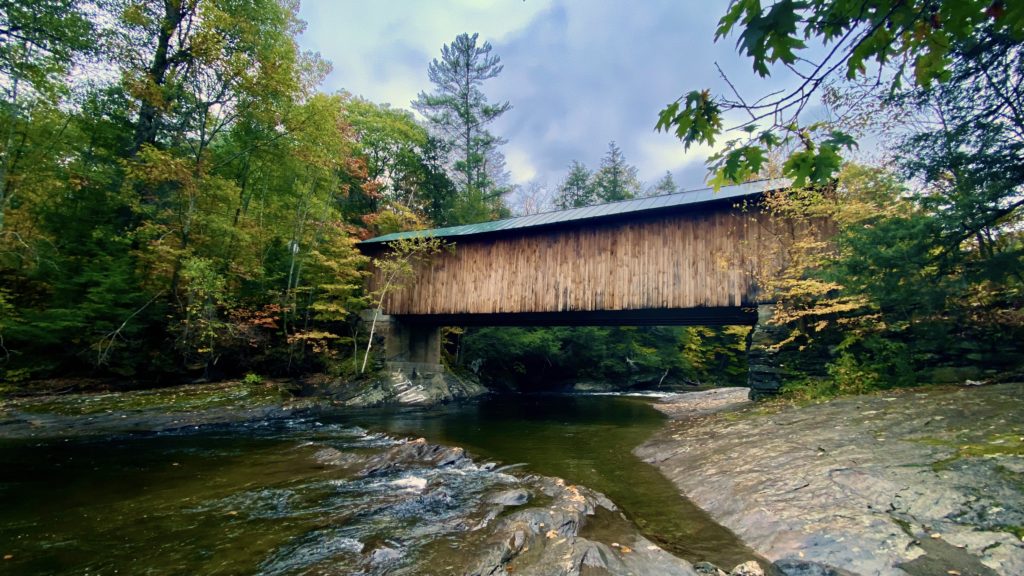 The Montgomery Covered Bridge is a great stop especially since there are plenty of angles you can look at the bridge from. The large rocks around the bridge in the water give you the ability to photograph it from multiple angles.
Montgomery Covered Bridge on Google Maps
---
Vermont Photography Locations Map
Here's a handy map of all the Vermont photography locations mentioned in this article and their coordinates.
---
Hopefully this list of Vermont Instagram spots helps you fill your feed full of beautiful nature.
There are also plenty of covered bridges that I didn't include but if you're looking to see all of them some notable ones include West Hill covered bridge, Fuller covered bridge, Brown's River covered bridge, and Brown covered bridge.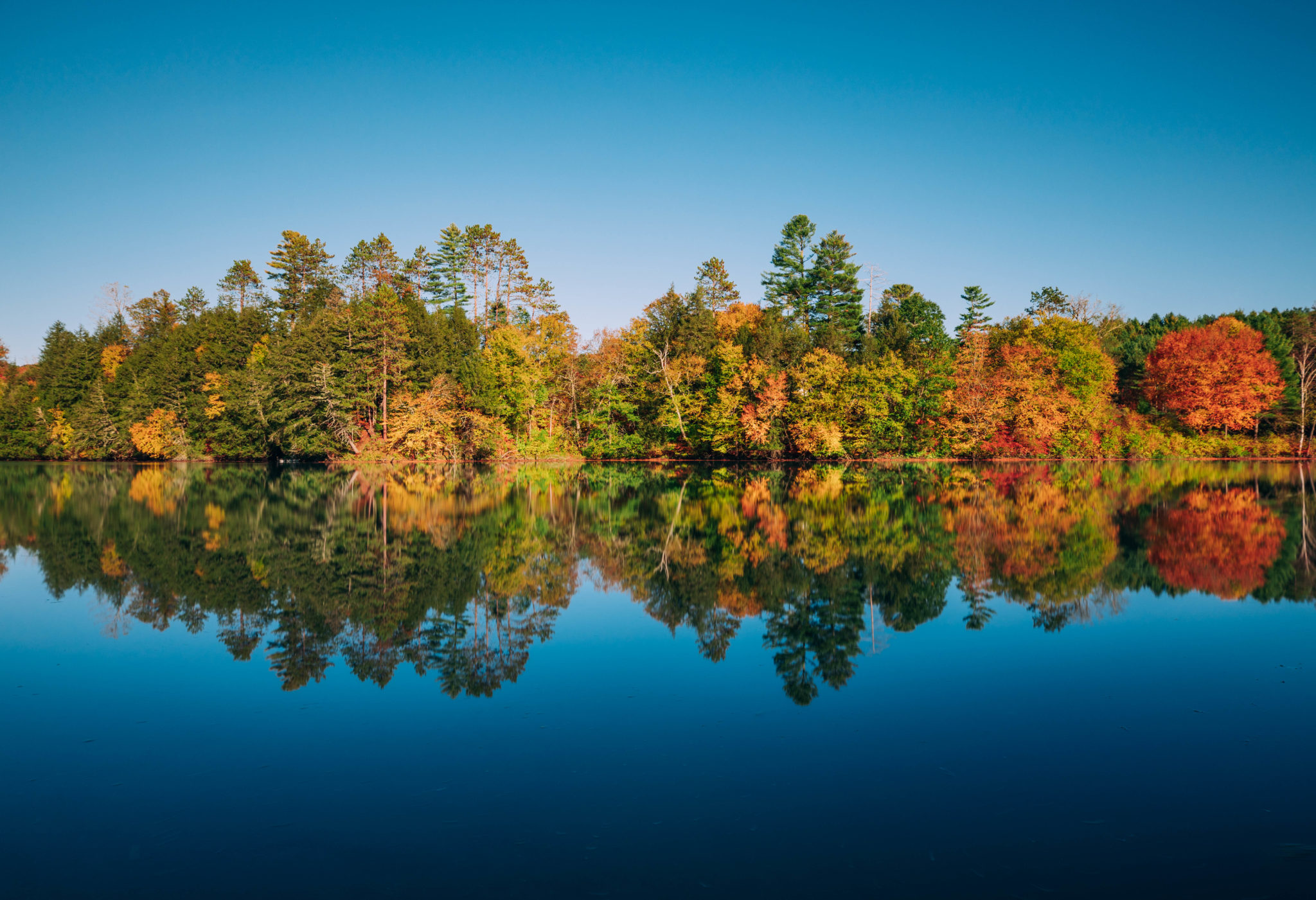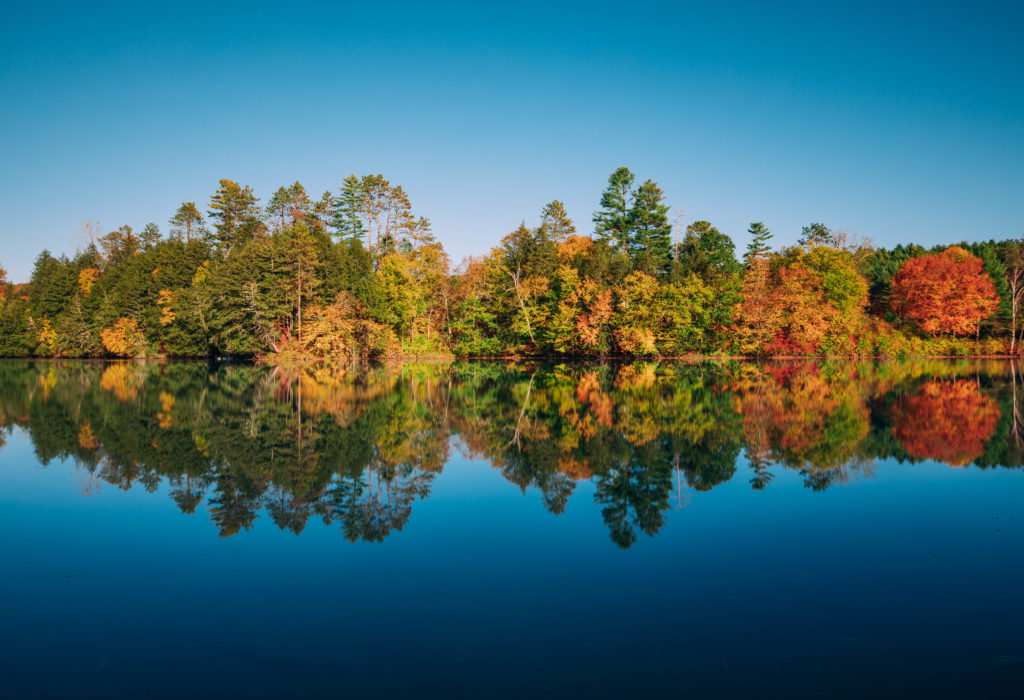 Most importantly remember to explore off the highways. You'll find plenty of overlooks and beautiful places to stop while driving around Vermont. I loved finding babbling brooks and fall colors all over the state.
---
Enjoyed this article?
Share a pin below on Pinterest