When it comes to art and culture, there are countless museums to visit around the world. One hidden gem that often goes unnoticed is the Glenstone Museum located in Maryland. In this post, I will guide you through my visit to the museum along with some of my favorite photos.
Tips for Planning Your Visit
---
My Experience at Glenstone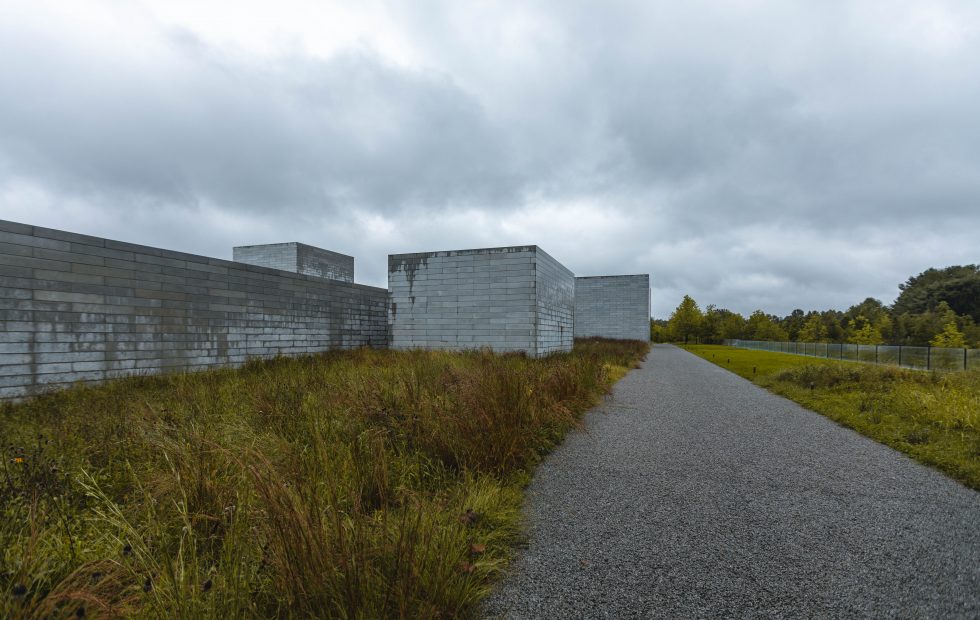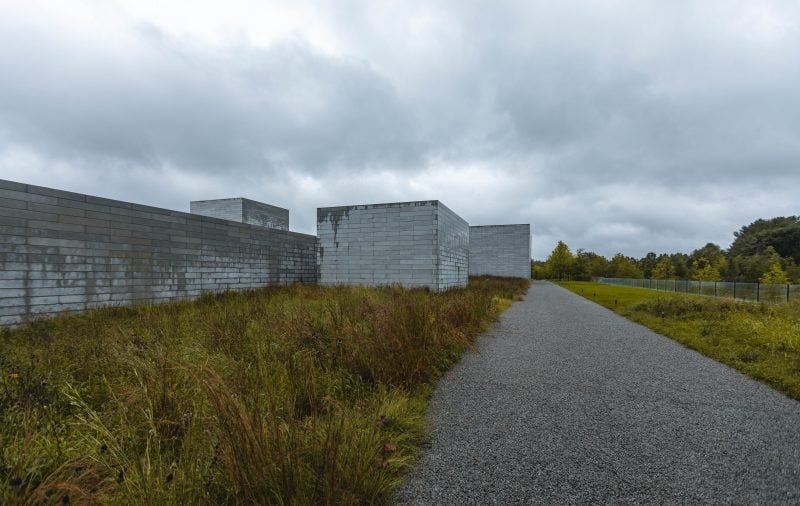 Upon arriving at Glenstone, I was immediately struck by the serene and peaceful atmosphere that envelops the entire museum. Nestled amidst lush green landscapes and rolling hills, the museum feels like a hidden oasis. My visit was during a foggy day which really added to the atmosphere.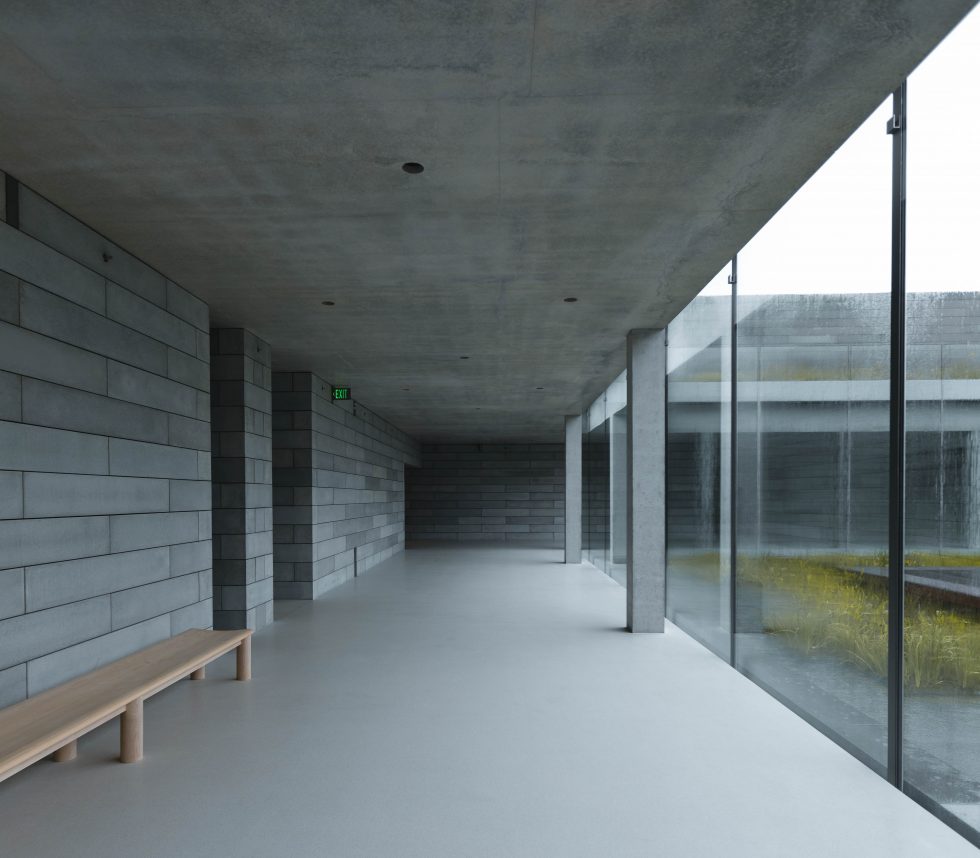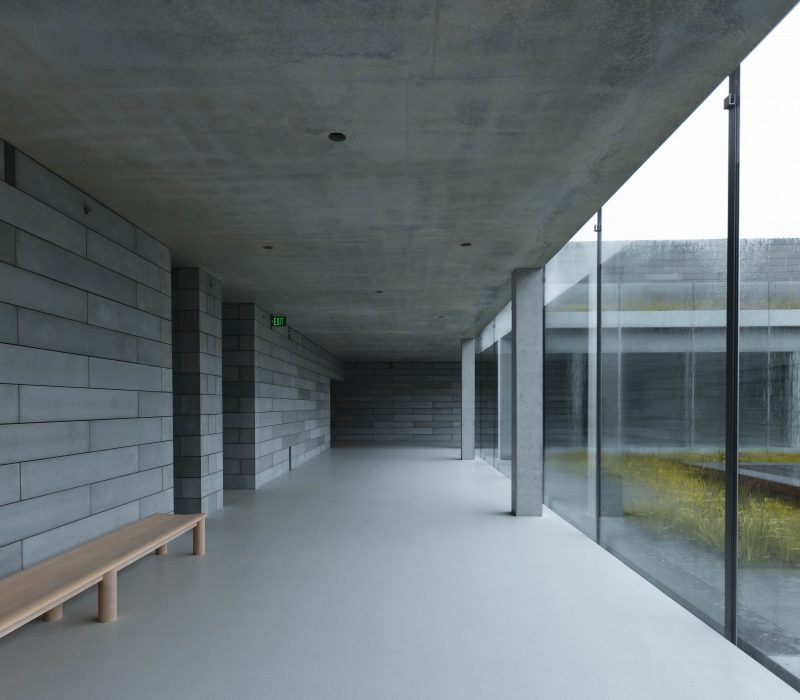 I was impressed with the museum's stunning architecture. The museum's buildings are designed to seamlessly blend with the natural surroundings, creating a harmonious connection between art and nature. The use of glass walls allows natural light to flood the galleries, creating a truly immersive experience.
Glenstone boasts an impressive collection of contemporary art, featuring works by renowned artists from around the world. From monumental sculptures to thought-provoking installations, each artwork tells a unique story, leaving a lasting impact on visitors.
One of the highlights of visiting Glenstone is the opportunity to explore its expansive outdoor grounds. With winding trails that lead through serene woodlands and picturesque meadows, nature enthusiasts are in for a treat. The sculptures scattered throughout the landscape further enhance the experience, blurring the boundaries between art and nature.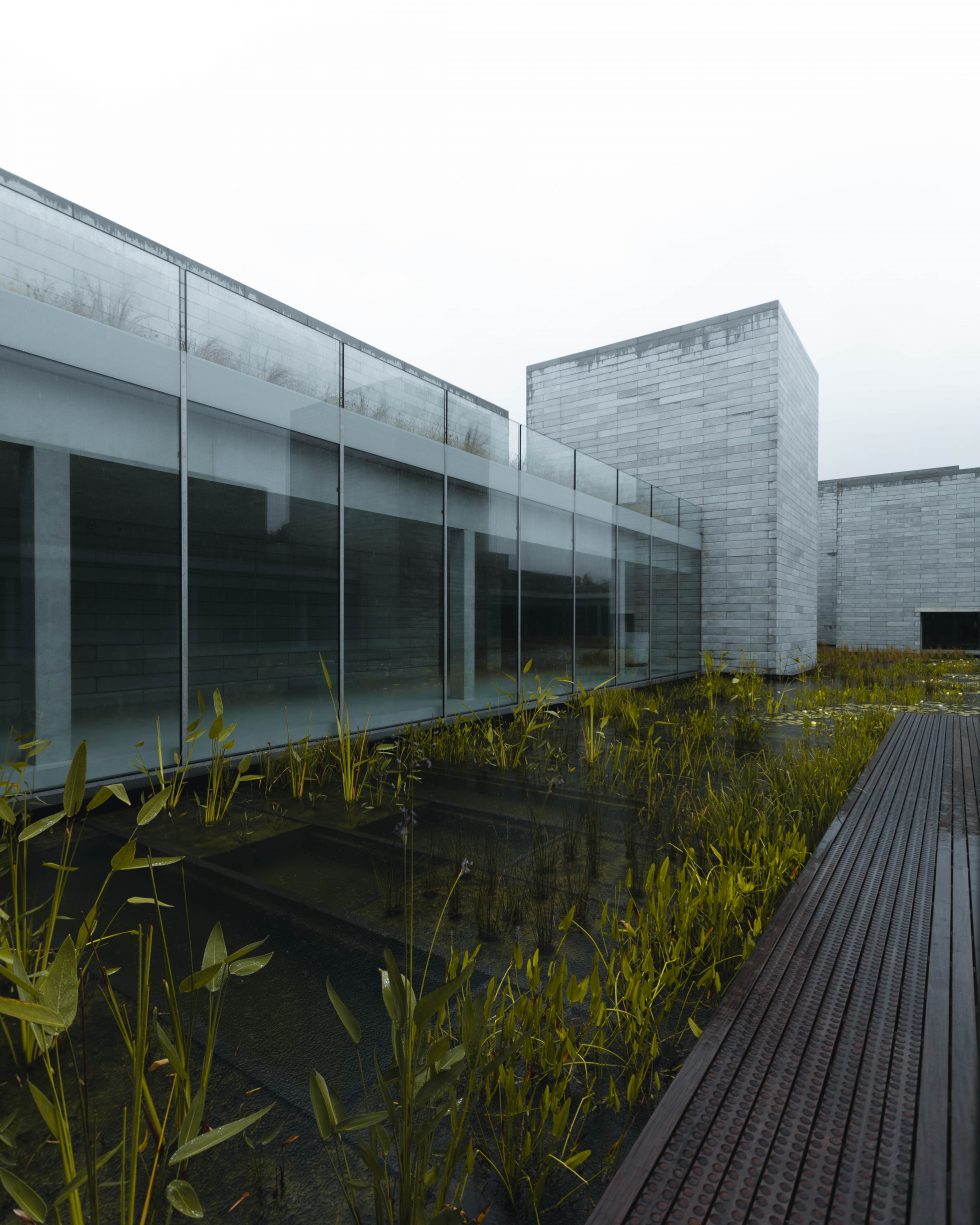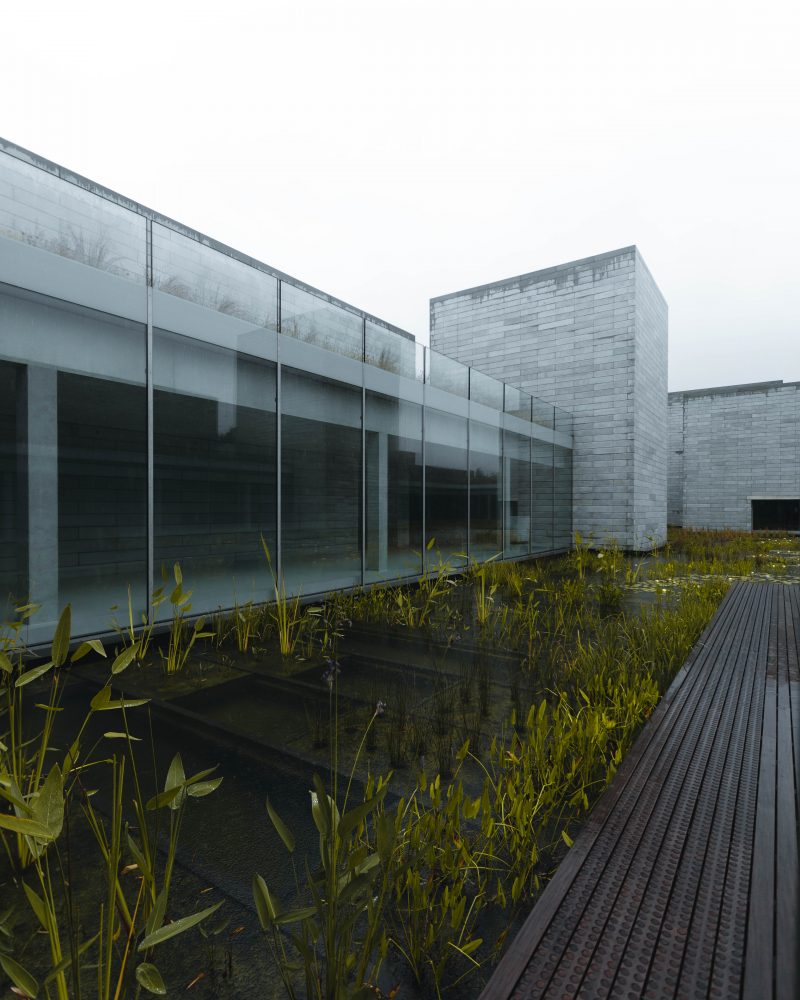 In the center of the Glenstone museum is the water court. This tranquil space, has a beautiful water feature and is quite peaceful. It's the perfect spot to sit back, relax, and take in the beauty of the museum.
---
Glenstone Museum Pictures
Here are my photos from my visit to the Glenstone Museum in Maryland. Keep in mind you typically cannot take photos in the galleries only around the grounds.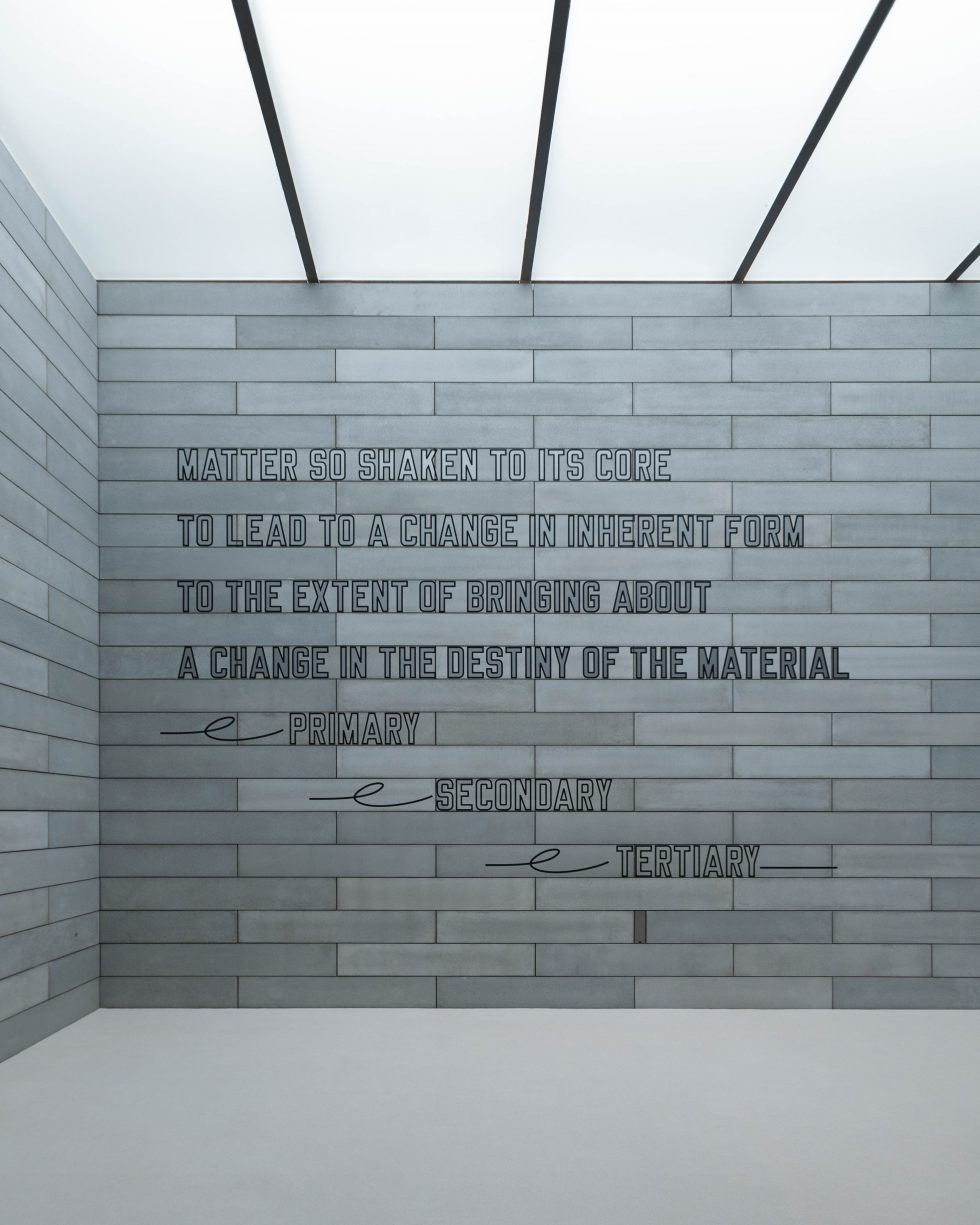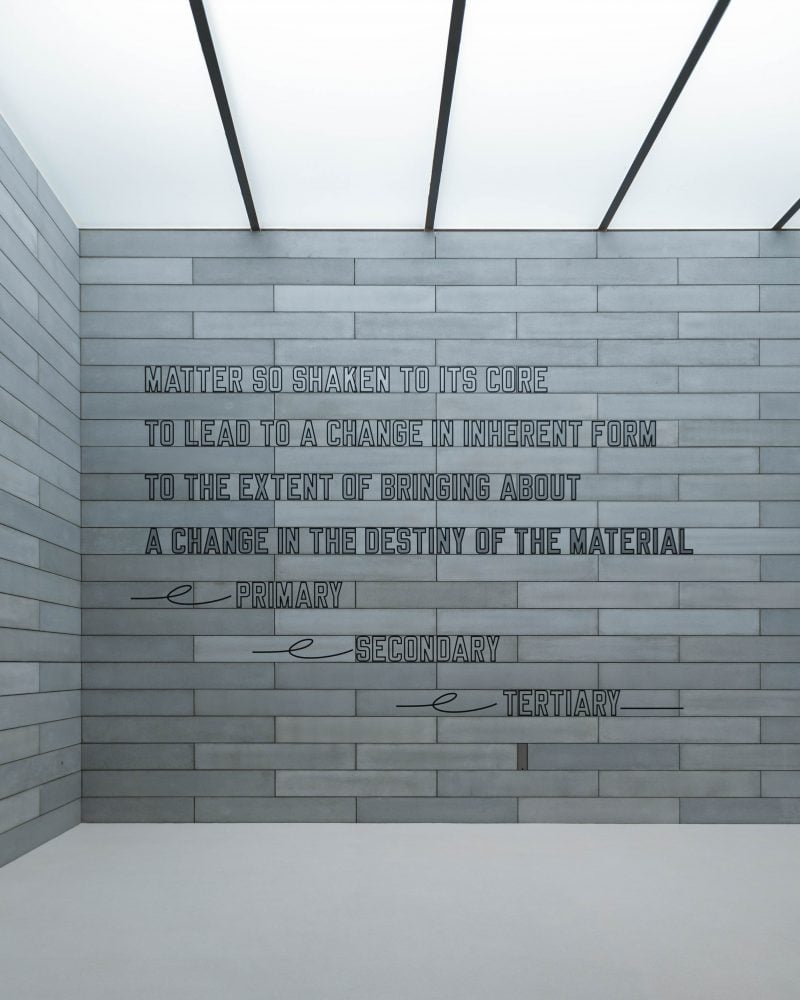 ---
Glenstone Museum is a true hidden gem that offers a unique and immersive art experience. From its breathtaking architecture to its impressive art collection and stunning outdoor grounds, every aspect of the museum is designed to captivate and inspire. Whether you are an art enthusiast or simply looking for a serene escape, a visit to Glenstone is an absolute must.