Ever since starting a long road trip to California from DC I couldn't wait to drive around the midwest. Utah, New Mexico, Arizona, and Colorado are just the most magical places to explore.
Here are a few of my photos from Monument Valley in Arizona.
The large sandstone rock formations of Monument Valley's most iconic view from the visitor center include West Mitten, East Mitten, and Merrick Butte.
Photos of Monument Valley
While driving to Monument Valley from Utah you'll be greeted with the iconic view made famous by Forest Gump.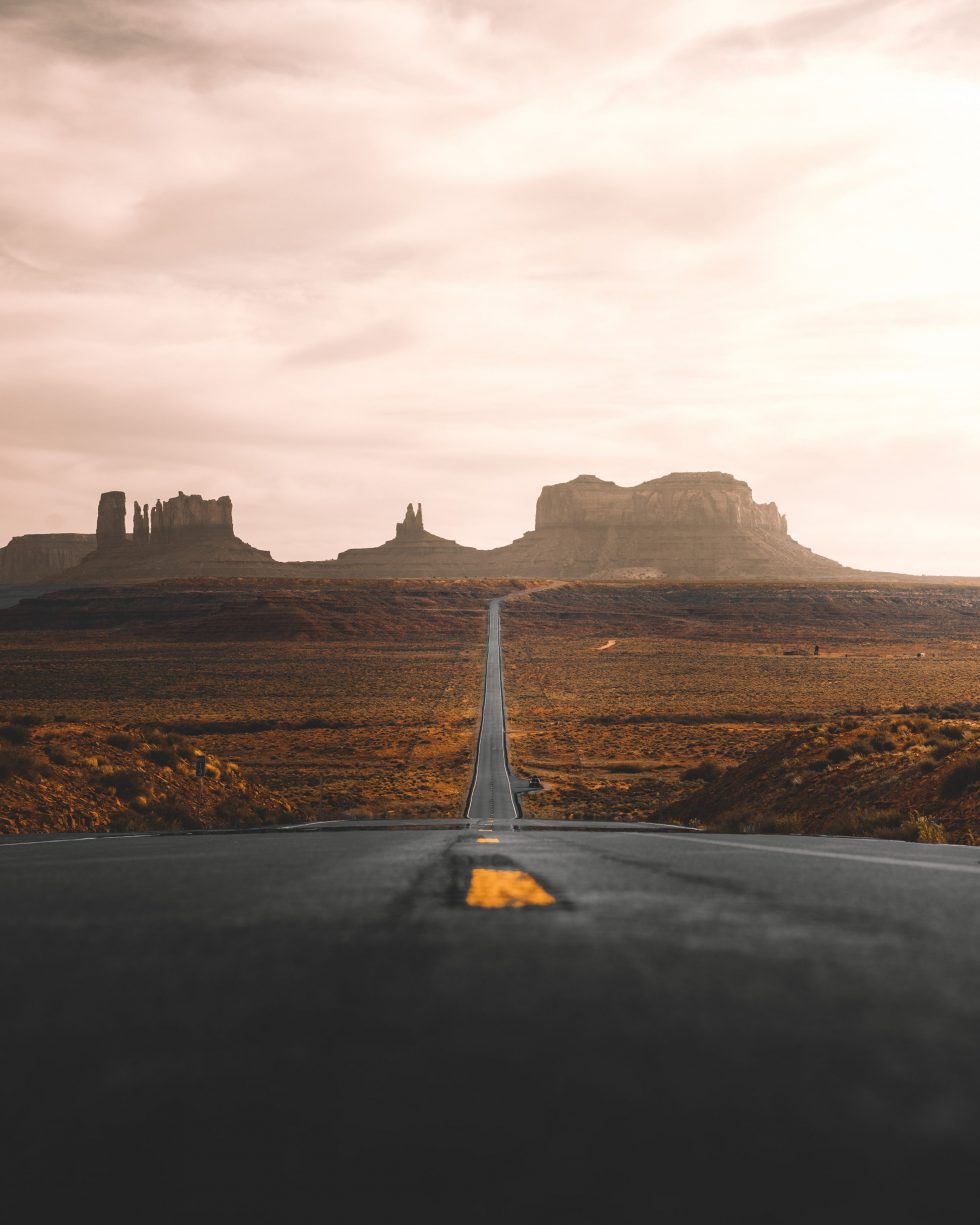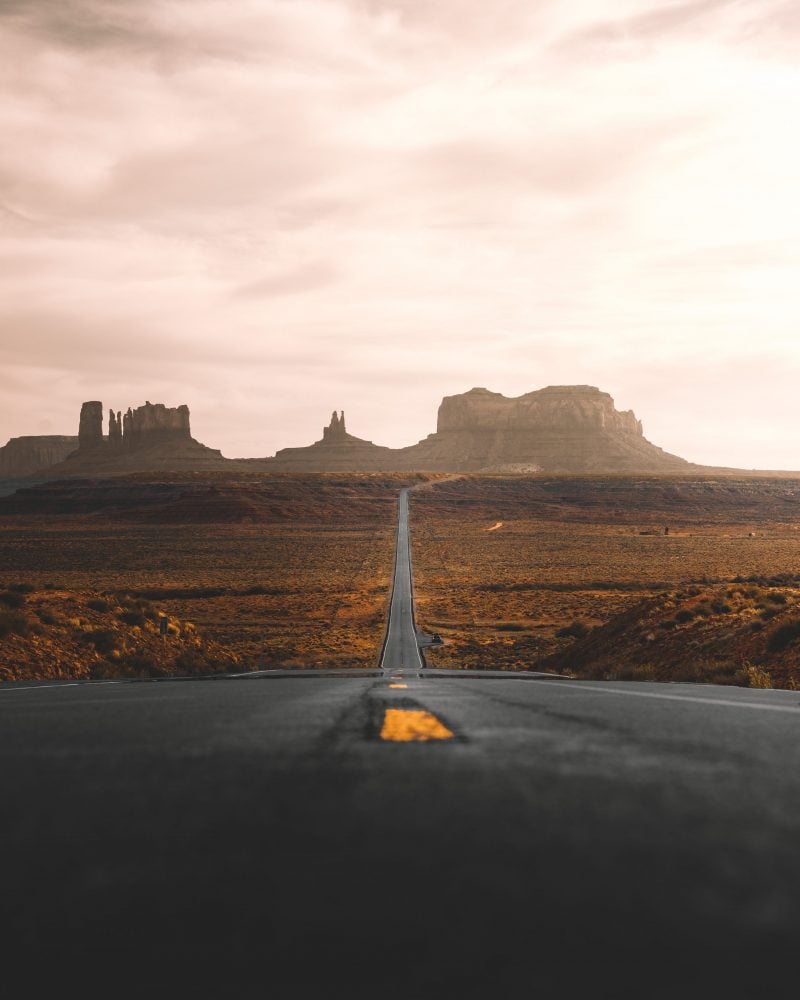 Just be careful if you stop in this location because you'll frequently see cars driving by. In the middle of the day you'll also see plenty of tourists getting into the road to snap a photo.
On the drive to Monument Valley you'll see plenty of beautiful plateaus and canyons.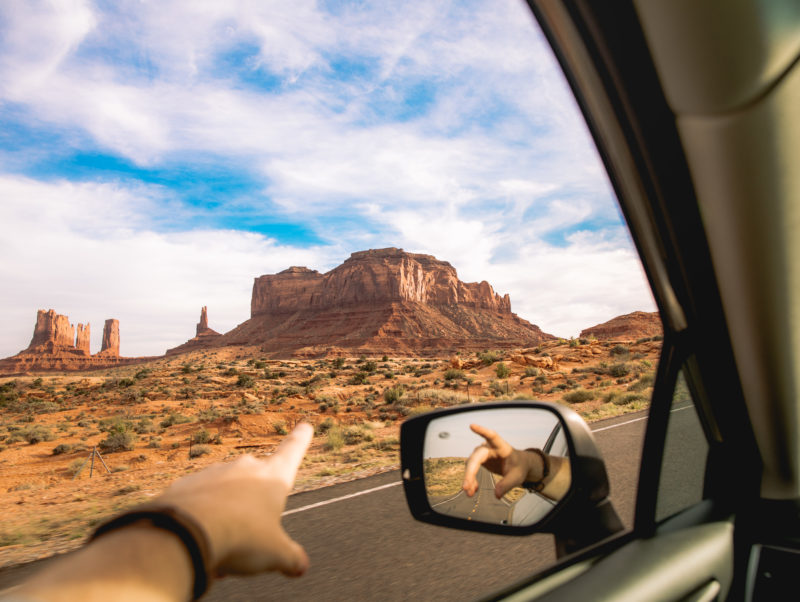 The best part of this view is that you can drive up to a huge parking lot and easily setup a tripod to shoot. Most of the touristed cleared out after sunset.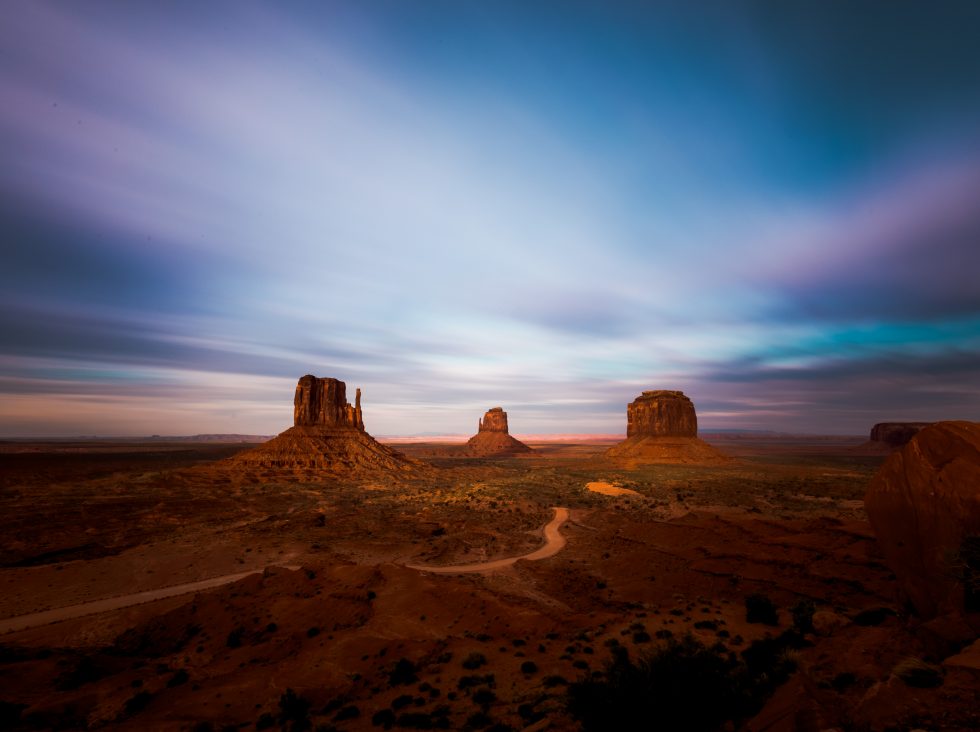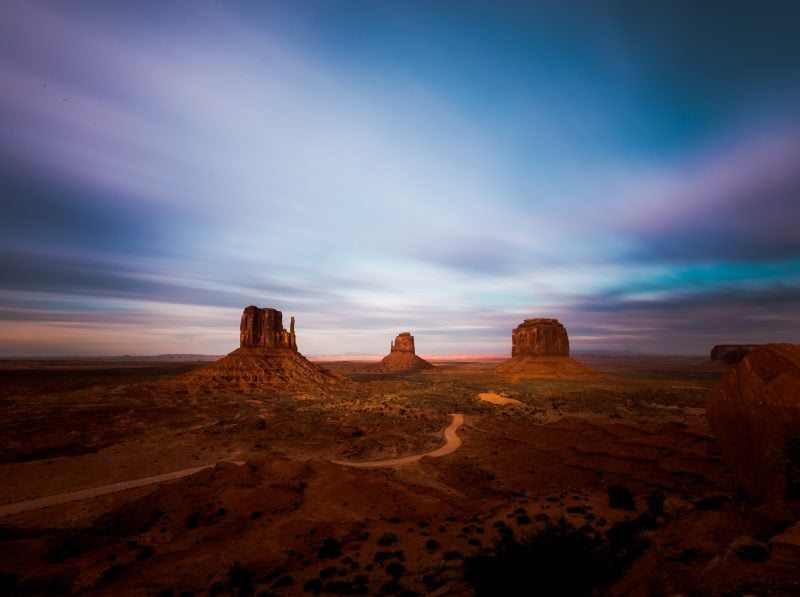 After the sunsets you can get some incredible astro photos. I was so happy I didn't have to carry an intervalometer since it's built into the new Canon 5D Mark IV. This enabled me to do very long 13 minute exposures and capture the rotation of the earth as stars shifted around.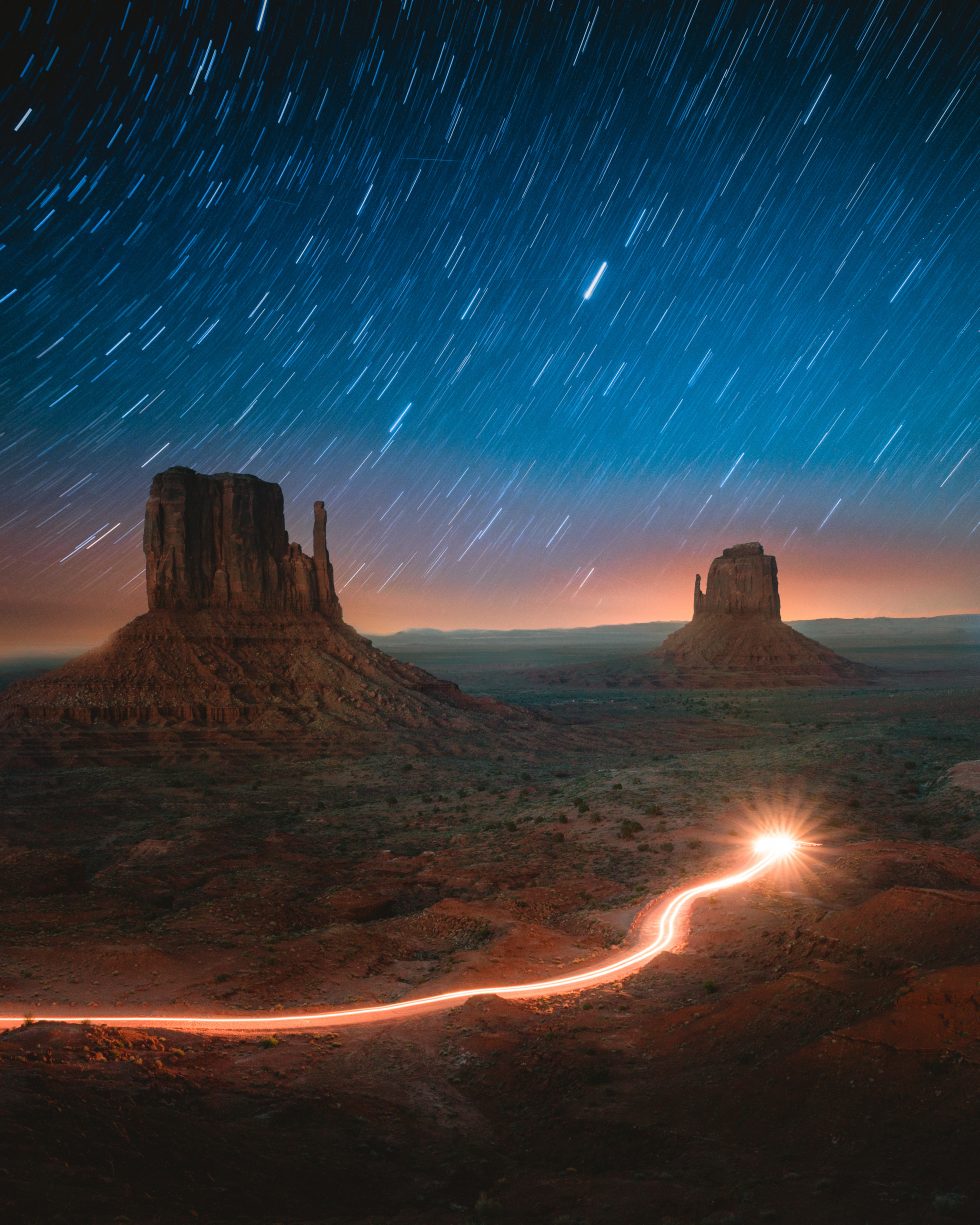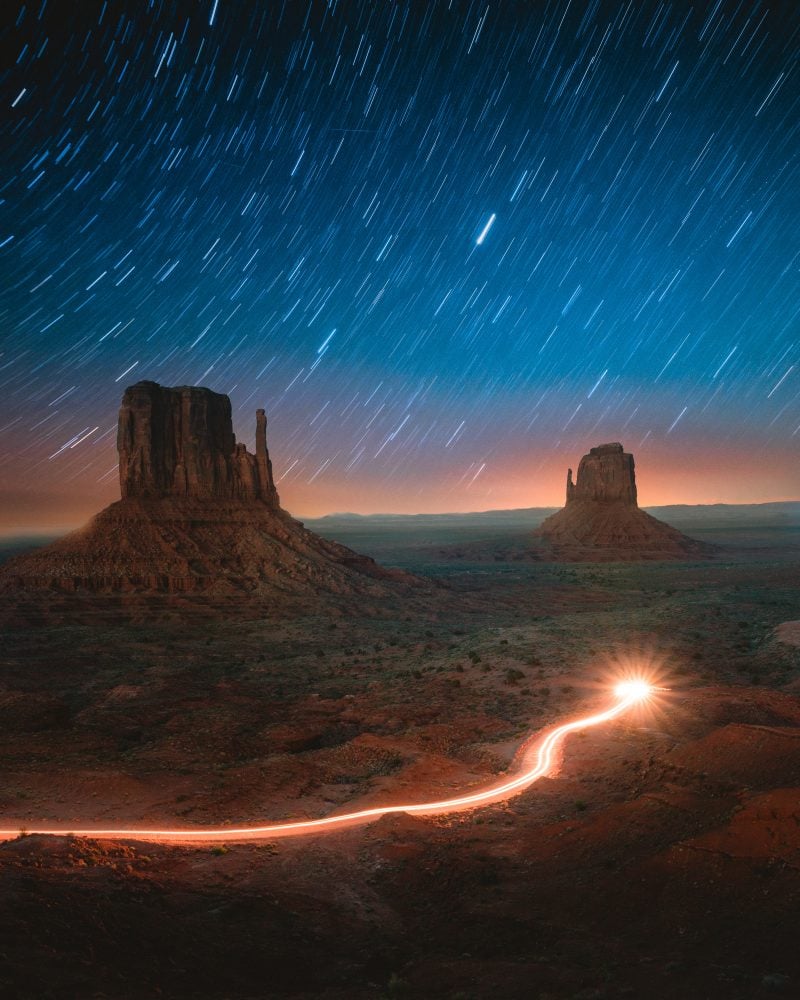 I loved seeing the tour guide trucks go up and down the valley offering some epic light trails.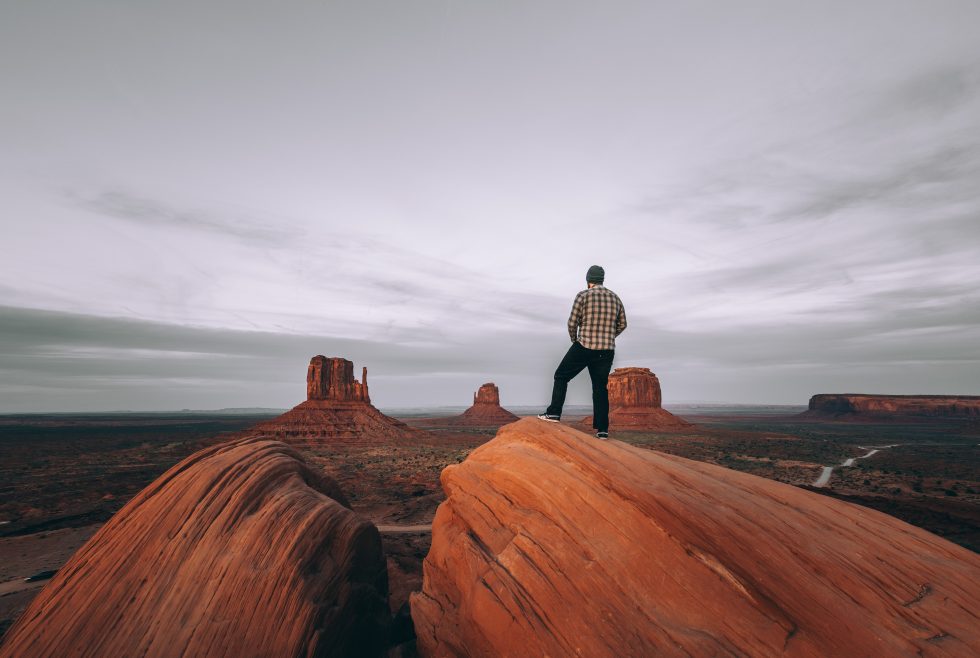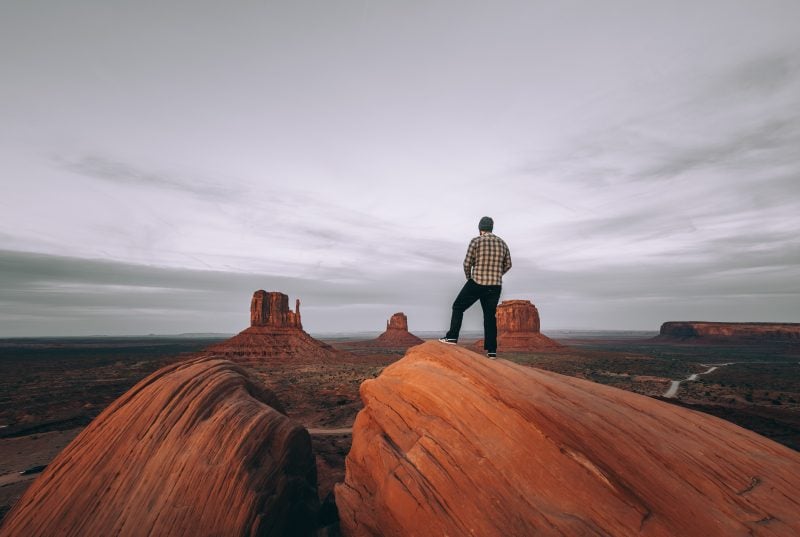 If you're planning a road trip across the country I highly recommend stopping at Monument Valley.
Monument Valley View on Google Maps
---
Monument Valley Photography Tips
Monument Valley is stunning for photography; especially for sunrise or sunset. If you're planning on what gear to bring to Monument Vally I don't think you can go wrong with what you bring. Wide shots of the area look fantastic (16-24mm) while I could see a zoom lens being extremely useful for capture details of the buttes.
To get the most out of the area having a tripod and 10-stop ND filter can help you achieve interesting photos. Especially with the massive rock formations and clouds flowing in the background.
---
Enjoyed this post?
Save a pin on Pinterest below