If you're visiting West Virginia you won't want to miss out on Blackwater Falls State Park. Filled with stunning waterfalls and amazing views the park is an attraction during all seasons for tourists and photographers.
Places to photograph at Blackwater Falls State Park in West Virginia:
Blackwater Falls
One of the main points of interest at Blackwater Falls State Park is… Blackwater Falls of course. To get to Blackwater Falls you'll start by parking at the Blackwater Falls trading post which leads to a 0.2 mile walk to the falls.
Most of the walk is on well maintained wooden walkway all the way to the falls as you can see in the photo below.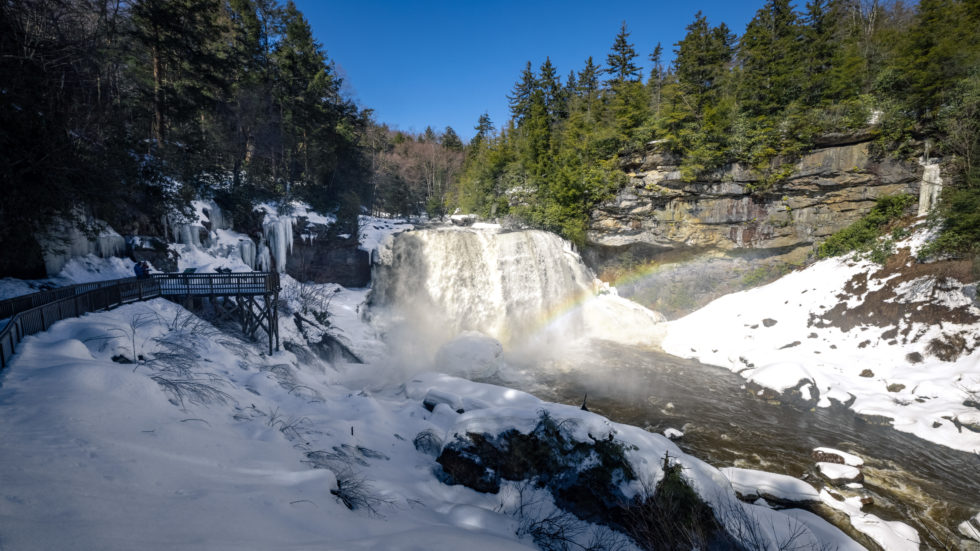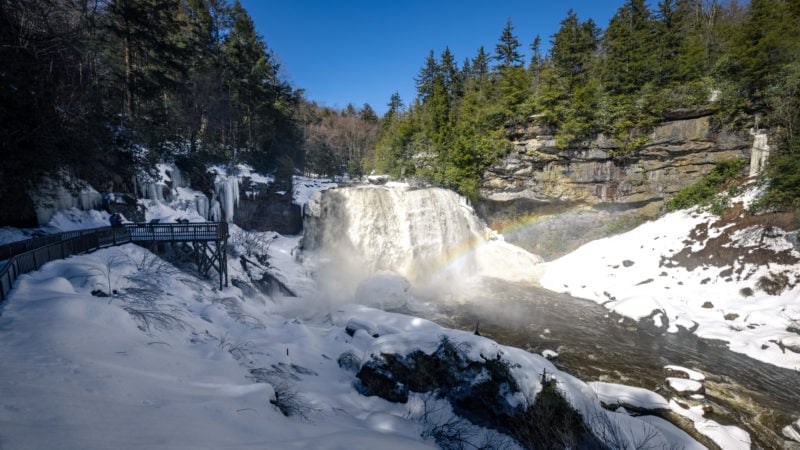 On my visit the entire wooden trail was covered in ice making it difficult to walk down to visit the falls. It took about 30 minutes to walk down since each step was covered in over an inch of ice. Once I got to the actual falls the mist of the water created an extra coat of ice on the entire walkway.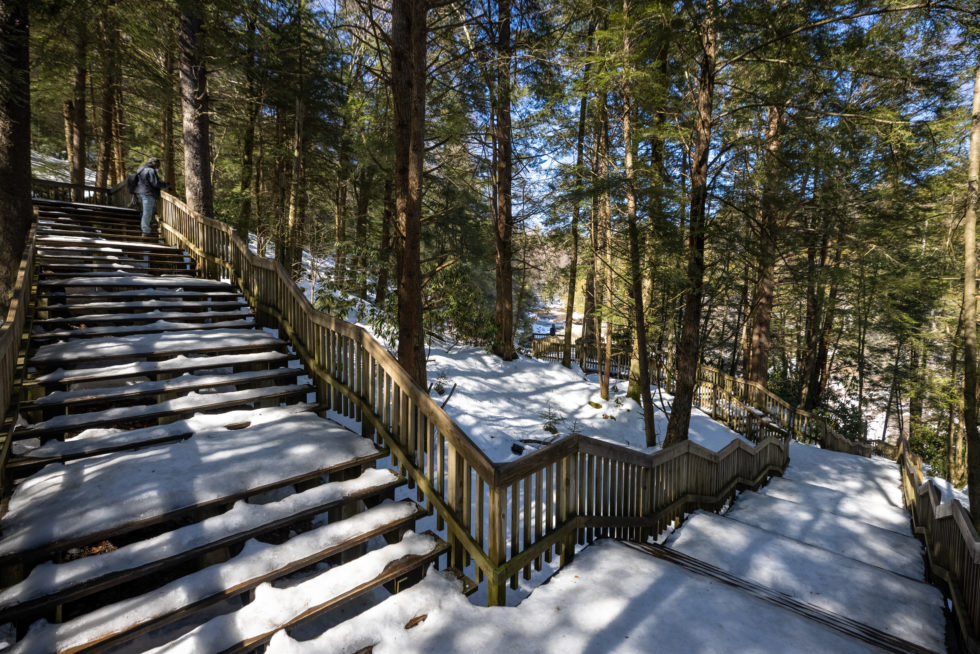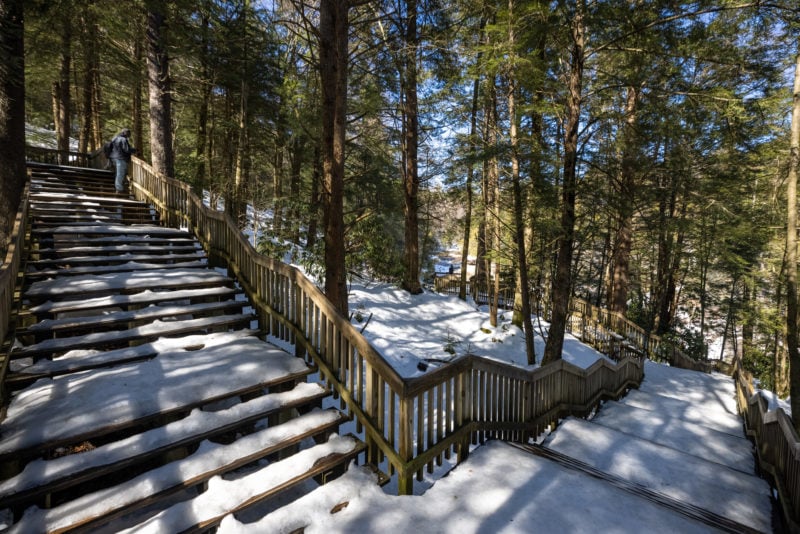 Check the weather of the area before visiting to ensure an easy trip down to the falls. On my trip I wish I had traction cleats for my shoes.
Elakala Falls
Another popular spot to photography at Blackwater Falls State Park is Elakala Falls. Sadly I didn't get a chance to personally visit so I am sharing my friend Zack's photo.
To get to Elakala Falls you'll need to start at the Elakala Falls trail which is only a 0.2 mile hike to the falls from the parking lot.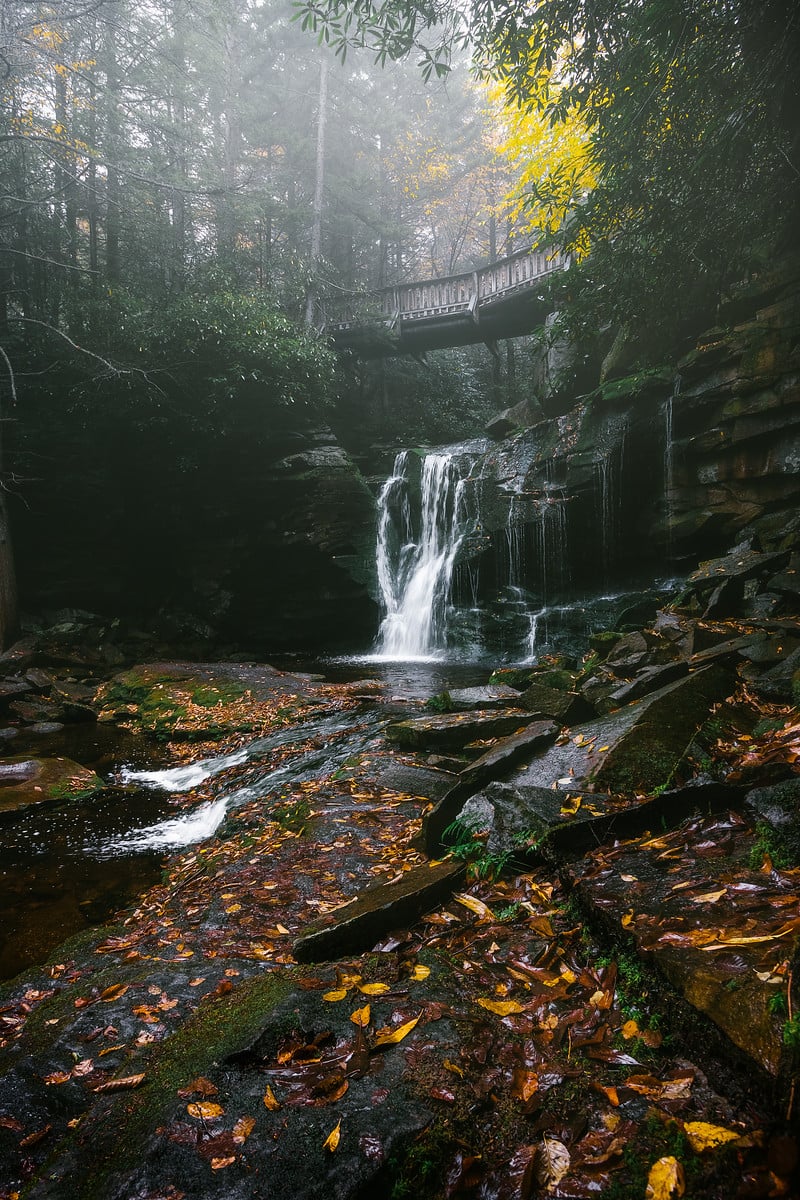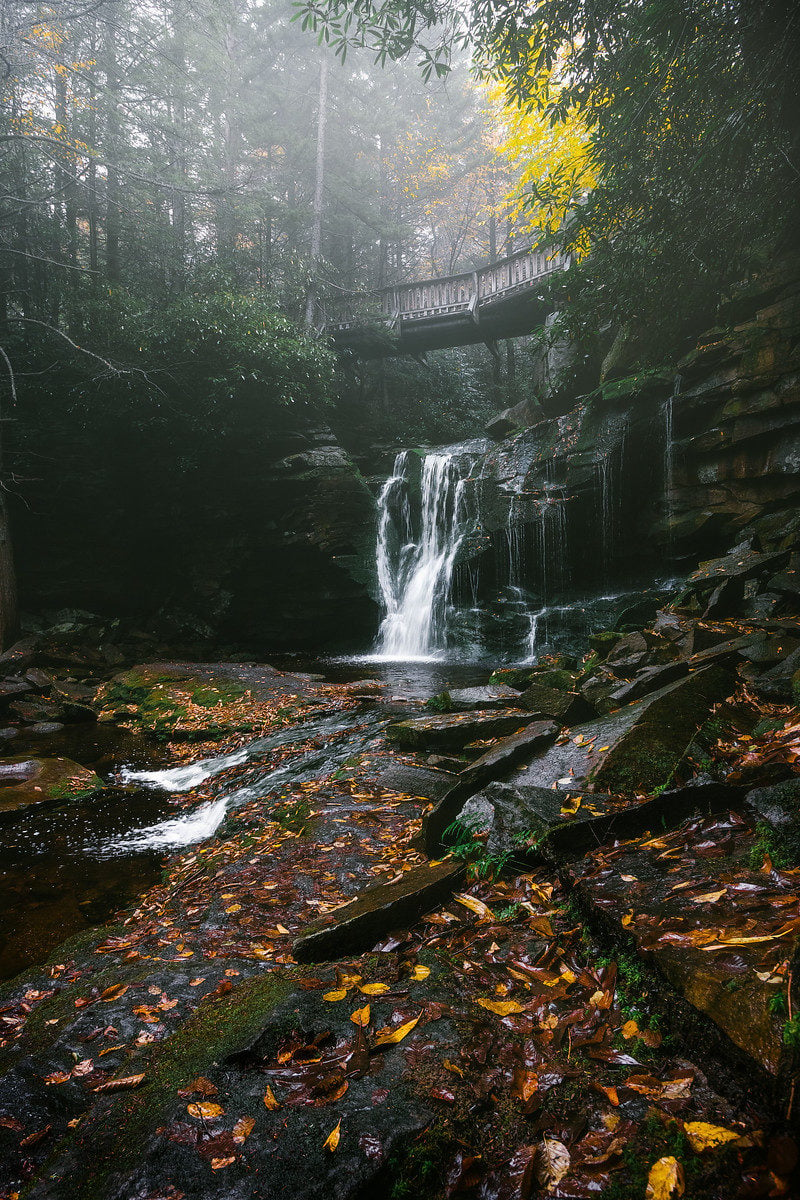 Lindy Point
To get to Lindy Point you'll have to start at the Lindy Point Trailhead and hike 0.4 miles to the observation deck. The peak of Lindy Point overlooks Blackwater Canyon.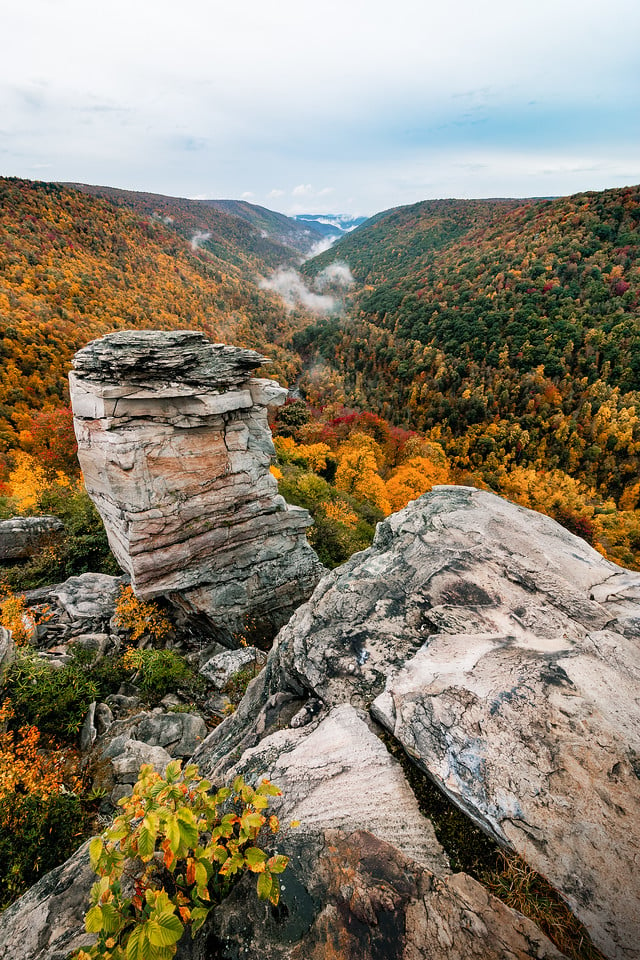 ---
In addition to the spots above you can also visit Pendleton Overlook and Blackwater Falls Viewpoint.