Filling your home with beautiful photo prints can give you plenty of joy.
If you love Washington DC as much as I do I am sure you want to get as many prints as you can on your walls. With the National Mall, unique neighborhoods, Cherry Blossoms, Tidal Basin, and much more DC has plenty of breathtaking views.
Here are Washington DC Prints taken by yours truly and local DC photographers.
Just click on any image below to see print and framing options for each photo.
Best Washington DC Photo Prints
From the Tidal Basin to the Capitol here are the best Washington DC prints.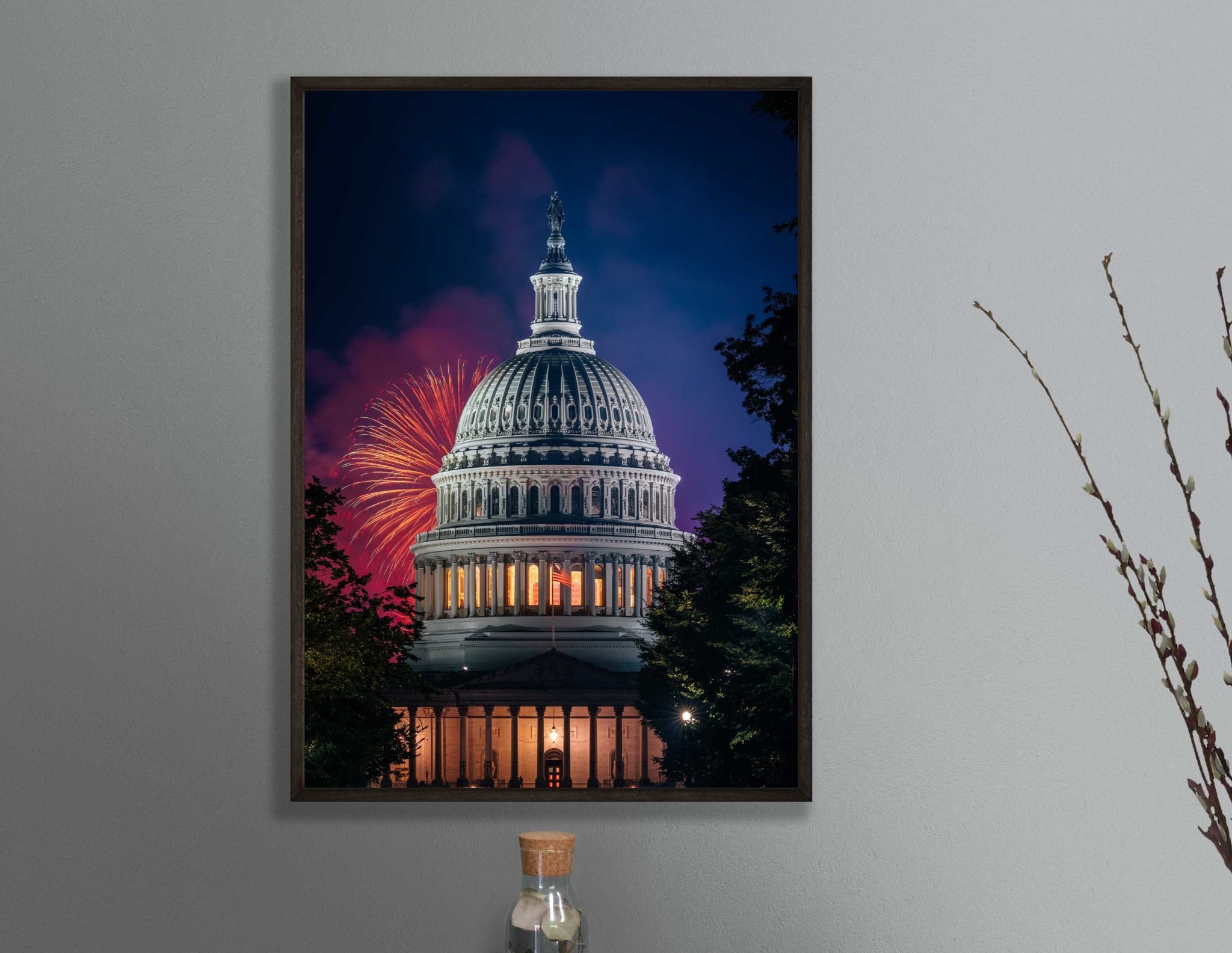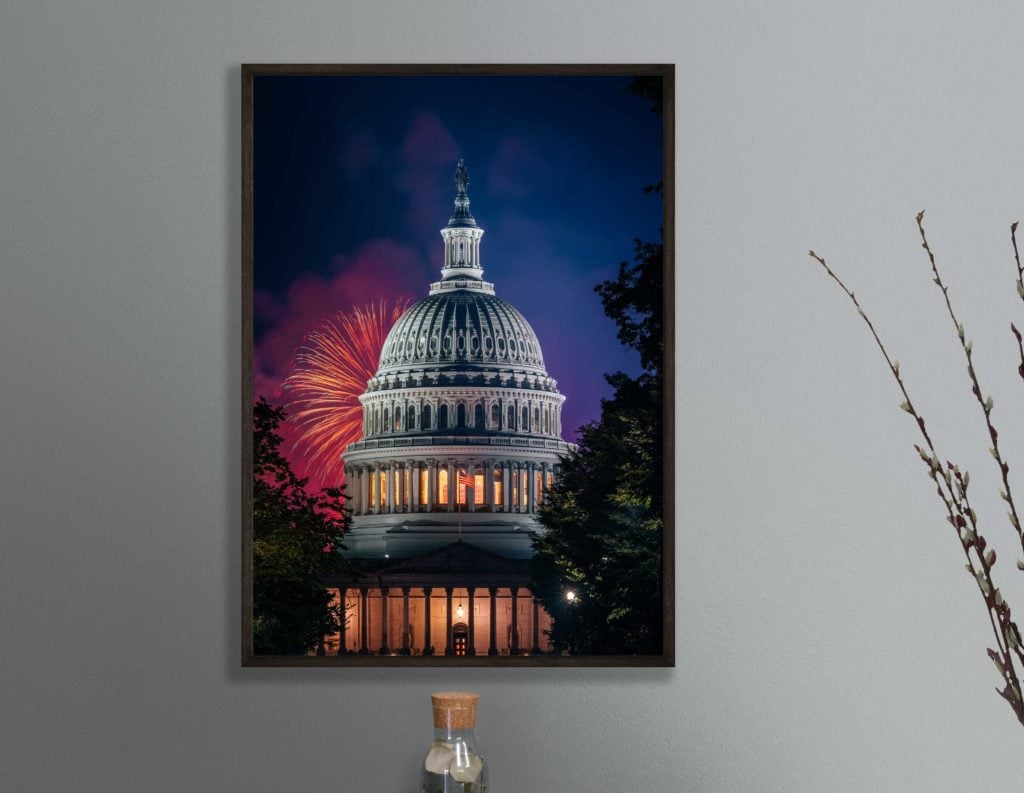 DC Cherry Blossom Prints
Cherry Blossom season is a special time in Washington DC. The Tidal Basin glows with the iconic pink trees. Here are some of the best DC Cherry Blossom photo prints you can buy.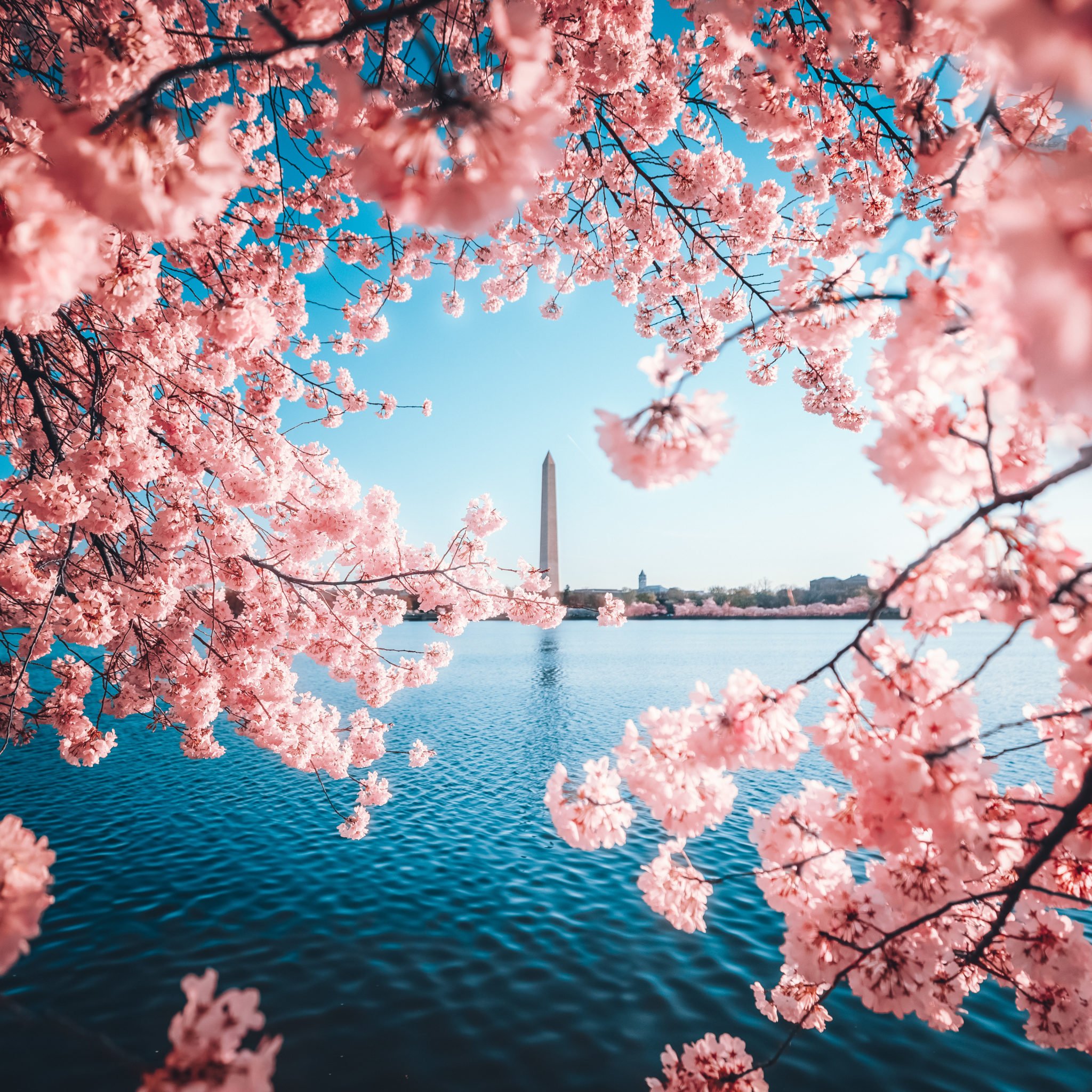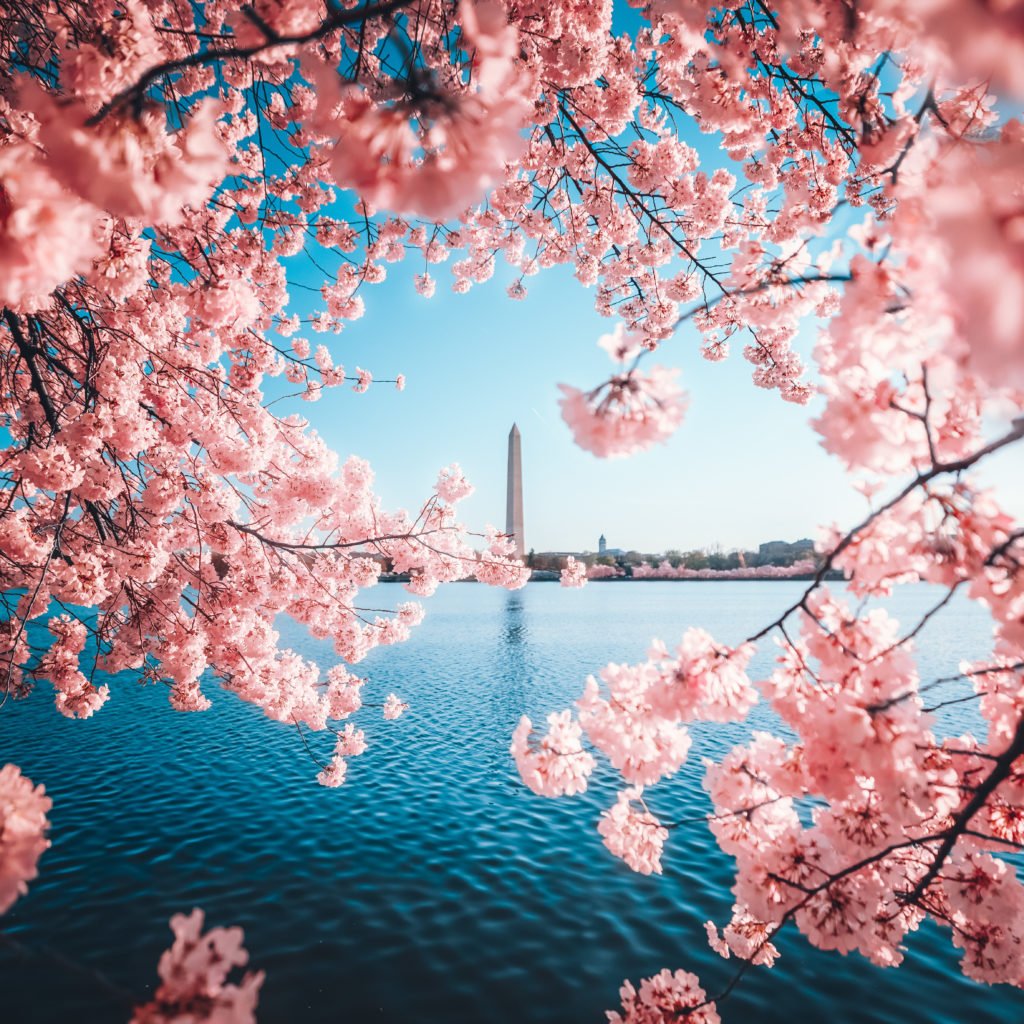 Washington Monument Prints
The centerpiece of DC is the Washington Monument. Here are the best Washington Monument prints you can order today.
Lincoln Memorial Prints
The Lincoln Memorial sits at the end of the Reflecting Pool. With Lincoln overlooking the Reflecting Pool with the Washington Monument in the distance it's one of DC's most iconic spots. Whether you're looking for a photograph of the interior or the Reflecting Pool these are some of the best Lincoln Memorial prints.
Washington DC Skyline Prints
Since Washington DC is mostly flat it's rare for many to see DC's monument skyline. Many photographers take photos from Virginia that allow them to get a high vantage point to capture DC's iconic skyline.
U.S. Capitol Prints
By far one of the most influential buildings in the world, the United States Capitol sits on the east side of the National Mall. With policy makers on the inside and tourists exploring the grounds these are some of the best photos of the US Capitol to hang on your wall.
Jefferson Memorial Prints
The Jefferson Memorial is one of the most prominent memorial's on the Tidal Basin. Located directly on the Tidal Basin gives the building a magical feel since it faces sunrise.
More DC Photo Prints
Chinatown, Georgetown, and many other places are worthy of prints. Here are prints from the rest of DC that wasn't included in this list.
---
Special thanks to Angela Pan, @DCCityGirl and Zack Lewkowicz for letting me use their photos for this list.
Leave a comment with your favorite place in DC!