Over the course of a month I drove across the US through Chicago, Canada, Upstate New York, and Maine. If you're interested in my road trip you can see bits of it on my vlog.
Planning a trip to Acadia National Park?
View the Best Places to Take Photos in Acadia
It was a pleasure to capture fall on the North Eastern coast. In areas I mostly haven't discovered before it was truly a unique experience for me.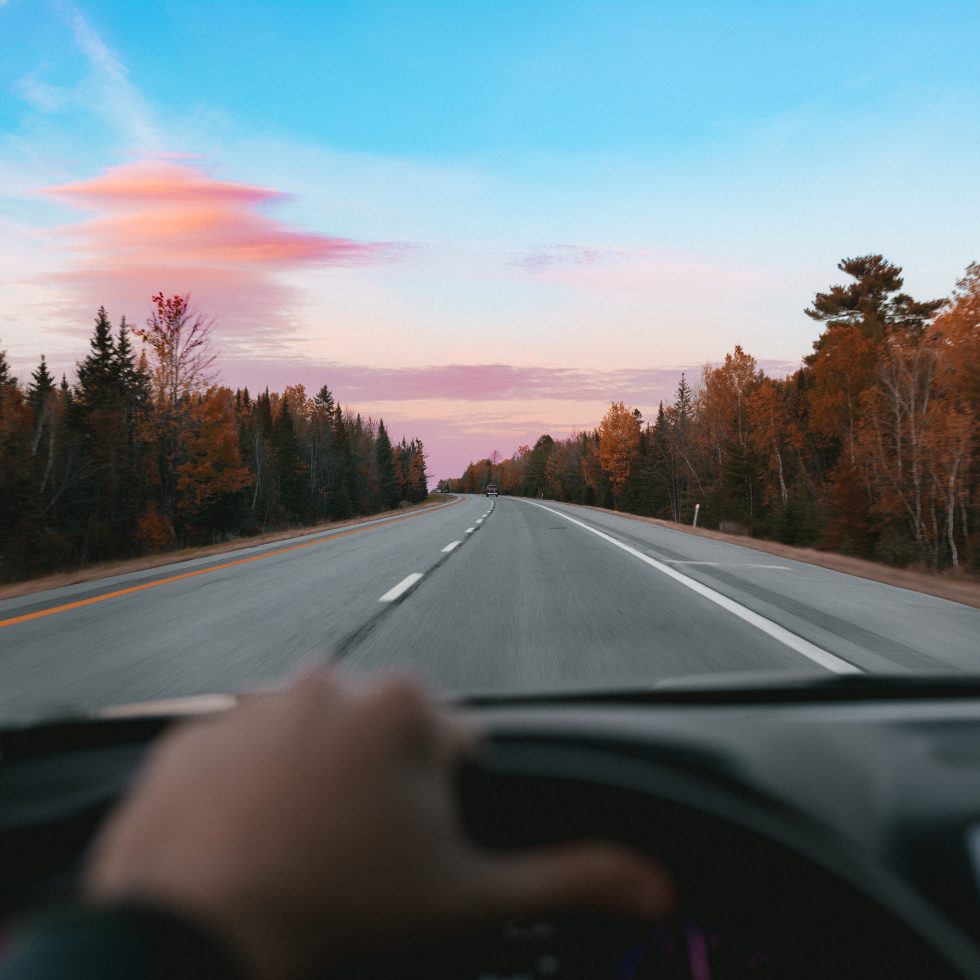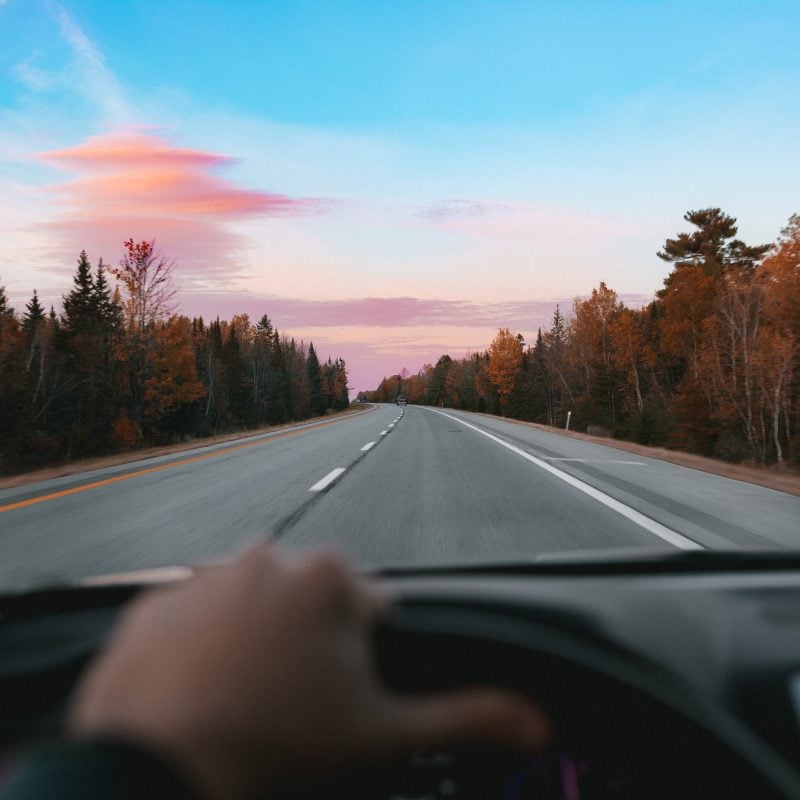 While driving to Maine during sunrise I found the most beautiful road I've ever been on in Upstate New York. The fog coming in with the morning light on the dirt road really made the morning feel special after 10 hours of driving.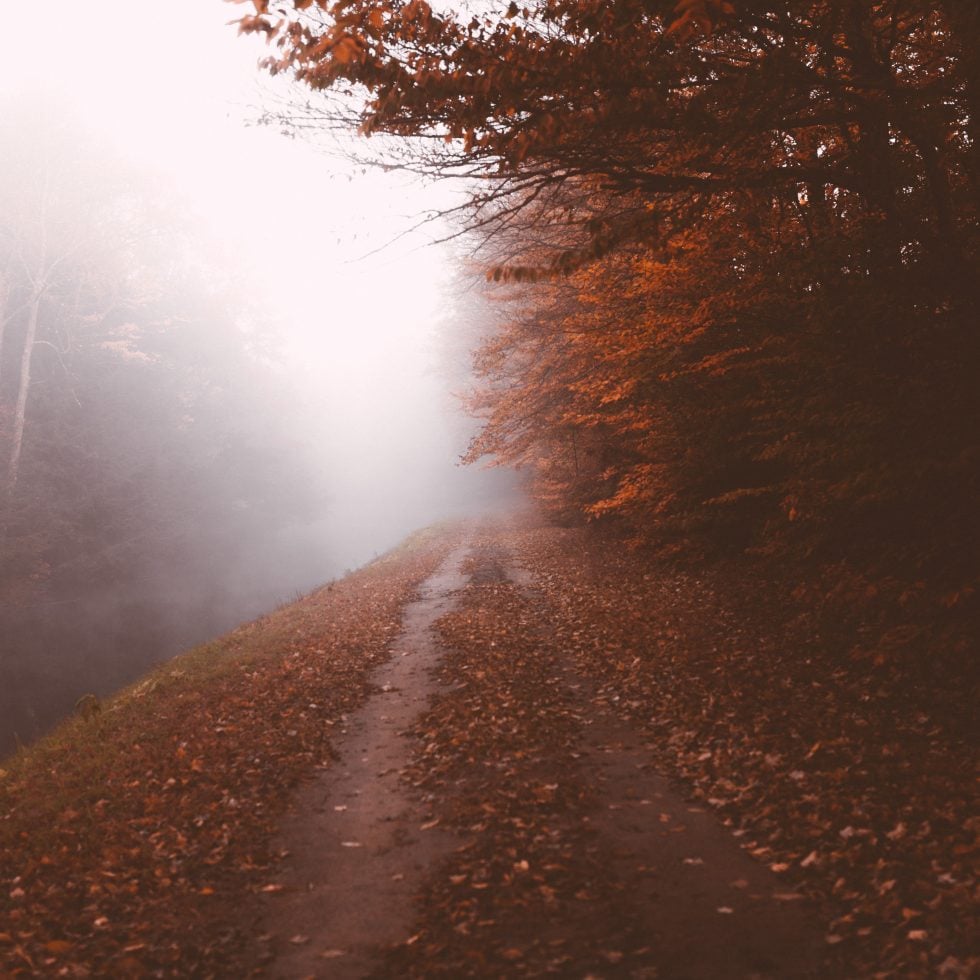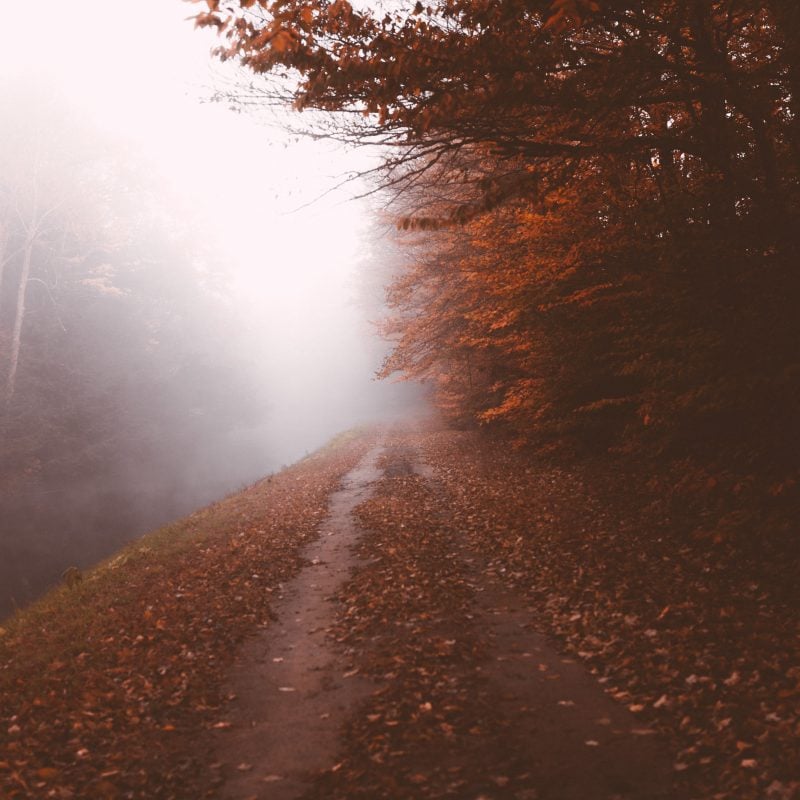 Still one of my favorite videos I made was from this road as well, you can watch it here.
I put about 6000 miles on my new Subaru Outback from this journey and I'd do it all again in a heartbeat.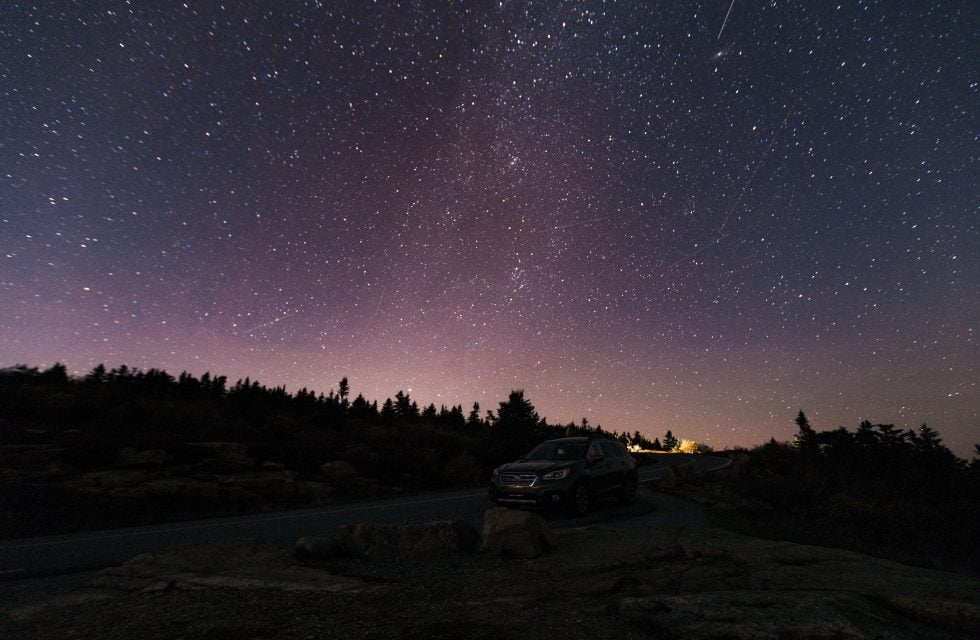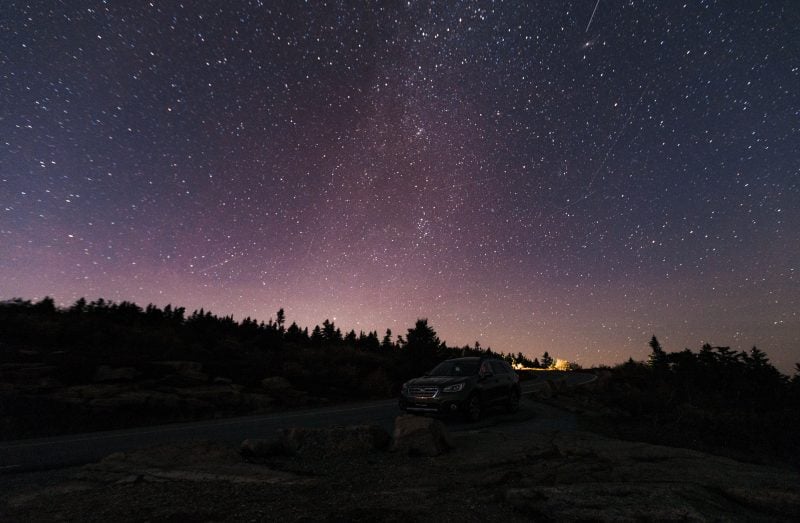 I mostly slept at AirBnBs, friend's places and in the back of my car once.
While visiting Acadia National Park I stayed in this cute cabin just outside of the island.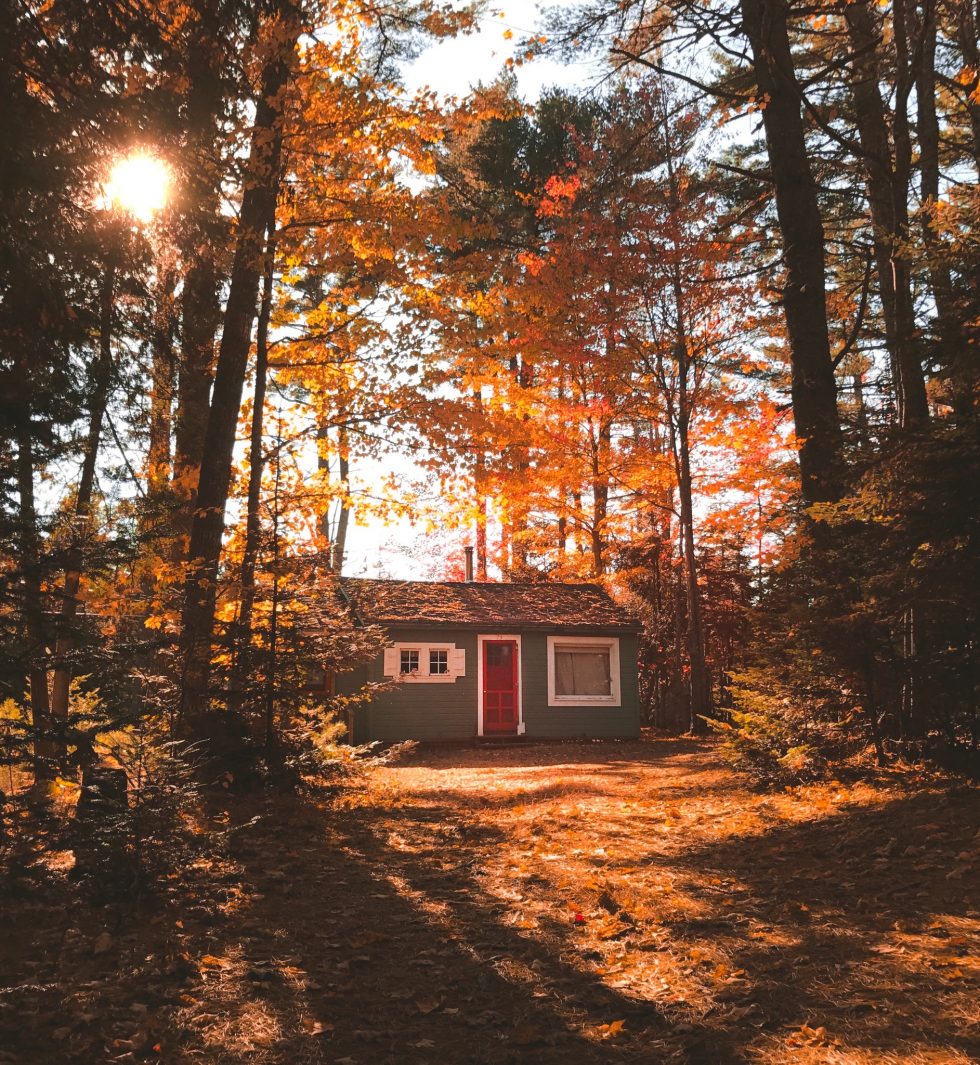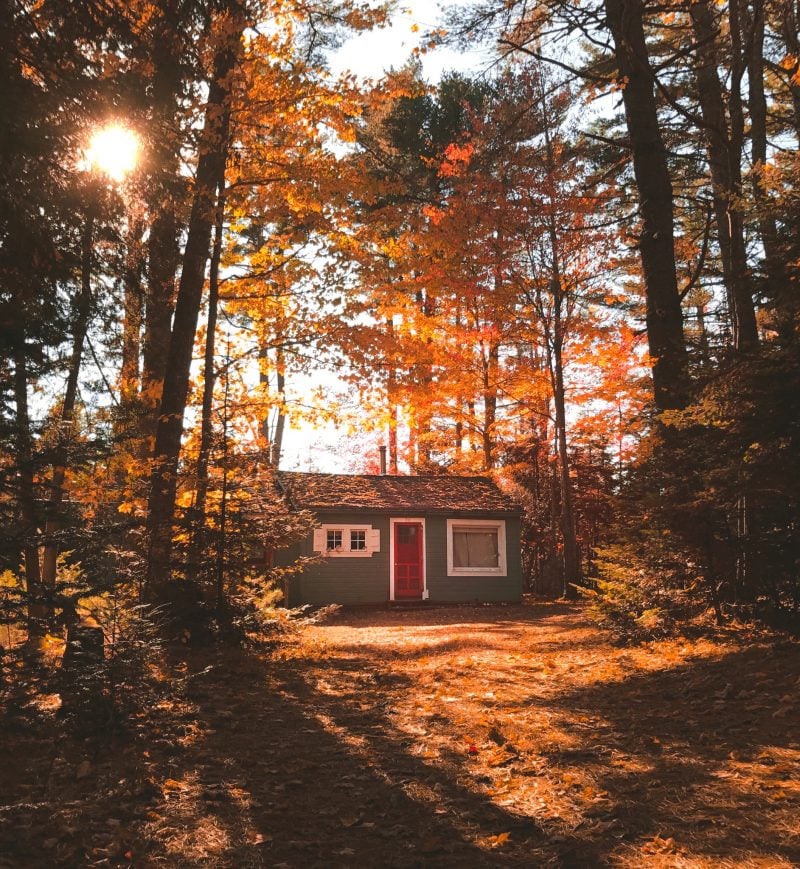 It was frightening being alone at night here but luckily I had plenty of editing and music to keep me company. The cabin having wifi was a huge plus.
After finishing work I'd head into Acadia for some seriously great scenery. Just driving around the island was refreshing. Plus having wild Maine blueberry pancakes at Jordan's Restaurant made me love Bar Harbor.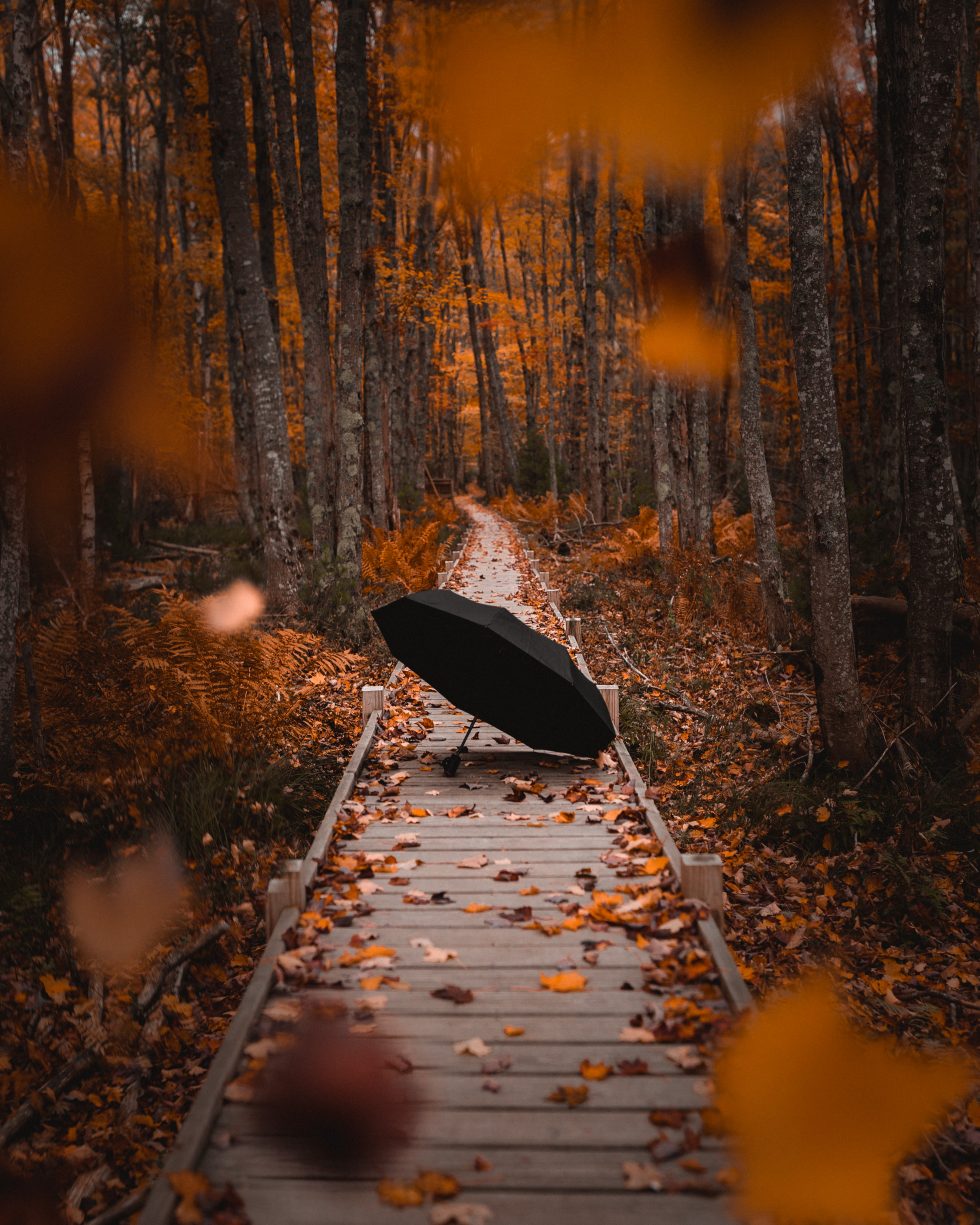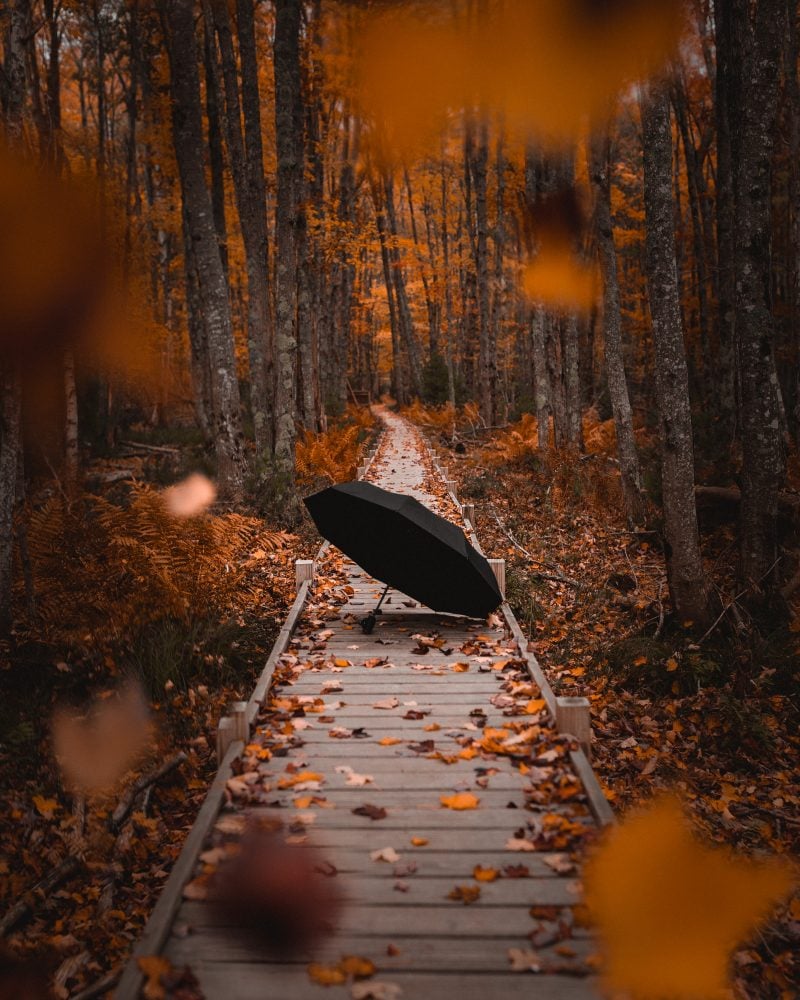 The elevated walkway on Jessup trail had to be my favorite spot. I sat for about 20 minutes to get the leaves just right in this umbrella shot. Luckily no one came down the trail the entire time I was shooting.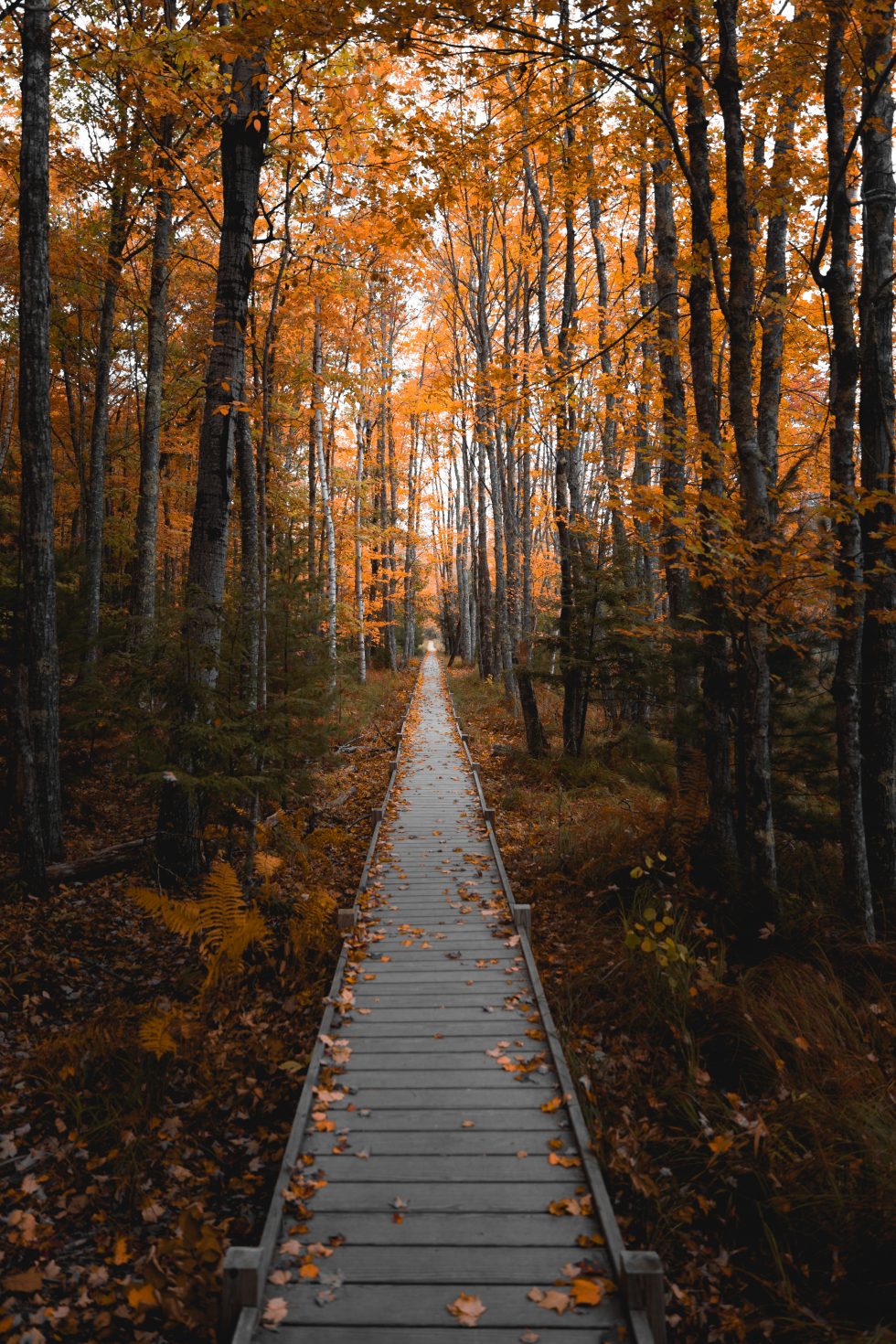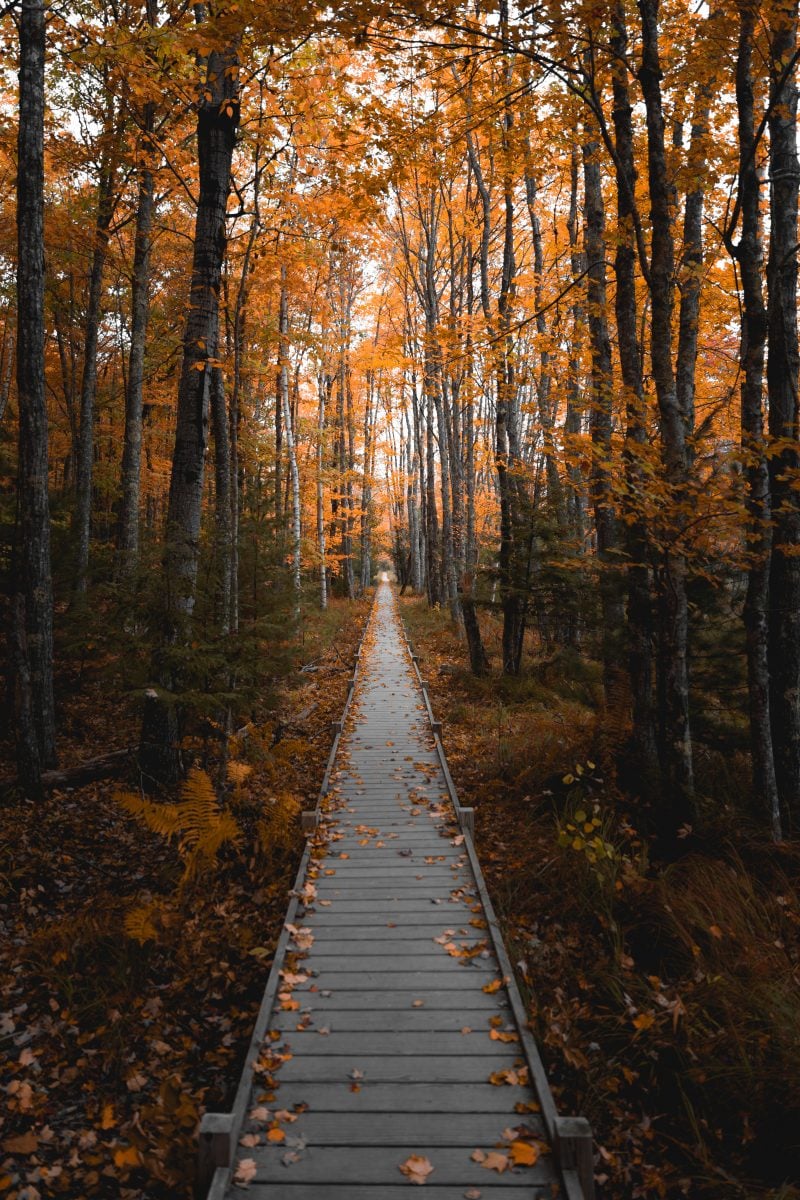 While up here a couple of my Instagram friends @ChrisRocco and @JoeNadel came up as well.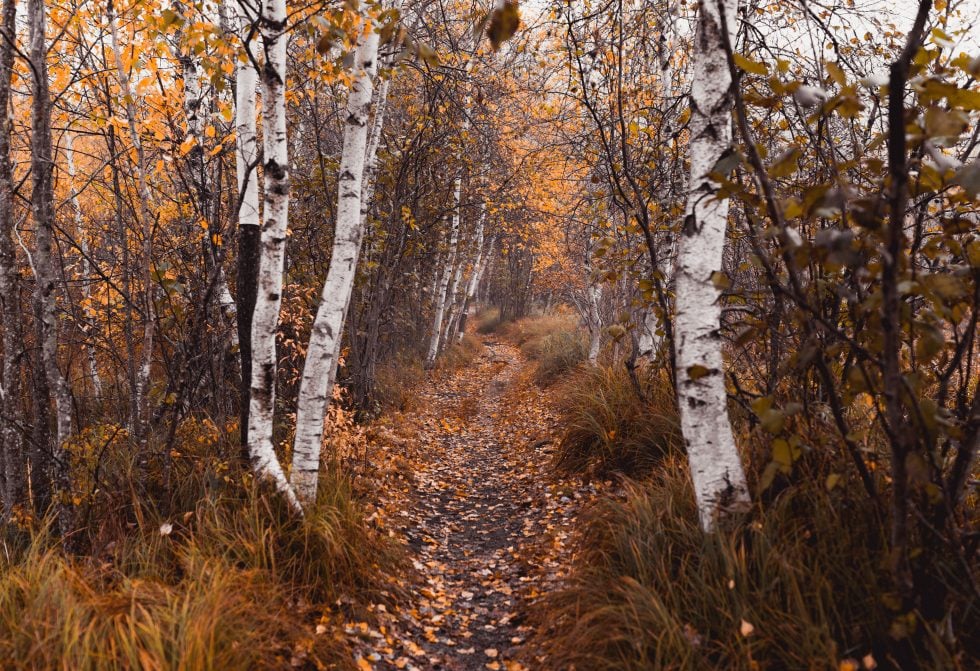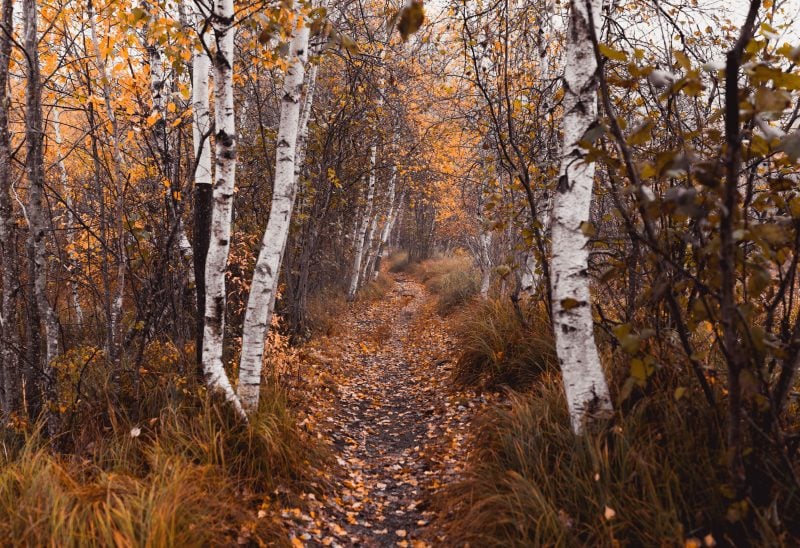 We mainly explored around Jessup Trail, Cadillac Mountain, the lighthouse, and Jordan Pond.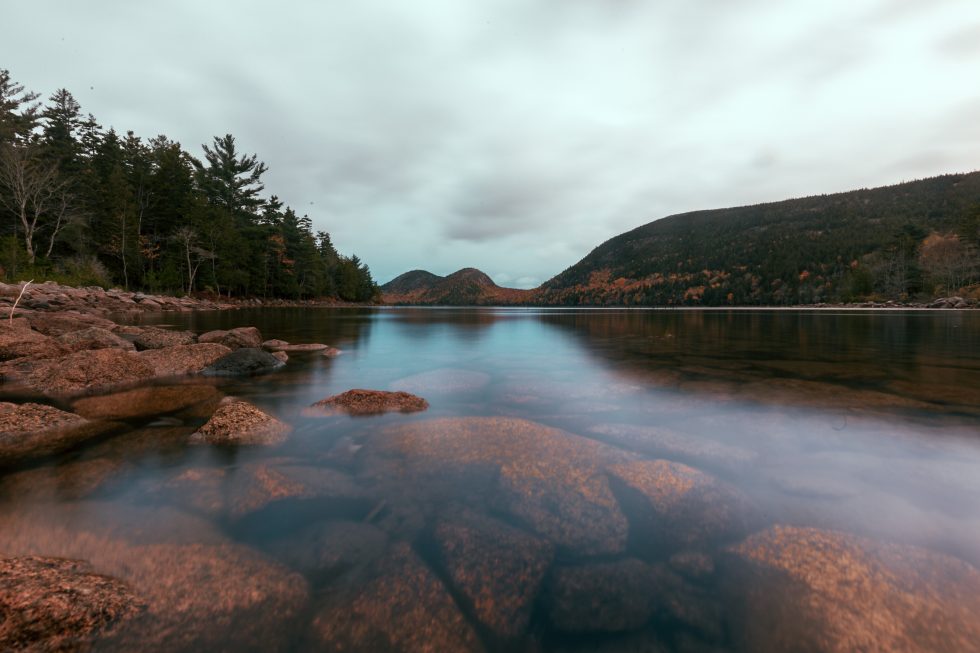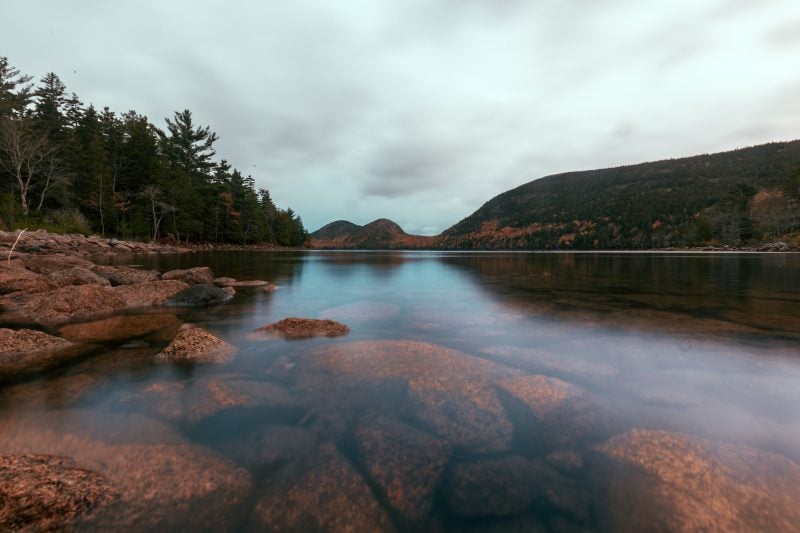 Since I live in DC it was a shock to be able to see stars at night.
I hope you enjoyed my photos from Acadia National Park!
If you live in NYC or DC I highly recommend making the drive up here next fall.