It's calming to see such a busy city during the day empty at night. Capturing the city at night feels like a meditative experience at times.
You can see that Ted's Bulletin was in a Christmas spirit with green & red lights for its logo.
I loved the plant life at Dupont's metro entrance seen below. Apparently a DC local plants them and it isn't connected to metro in anyway.
Most of the editing for my night photos in DC was done on VSCOcam for iOS. If you're unfamiliar with VSCO it's worth checking out since you can create some very unique looks using it.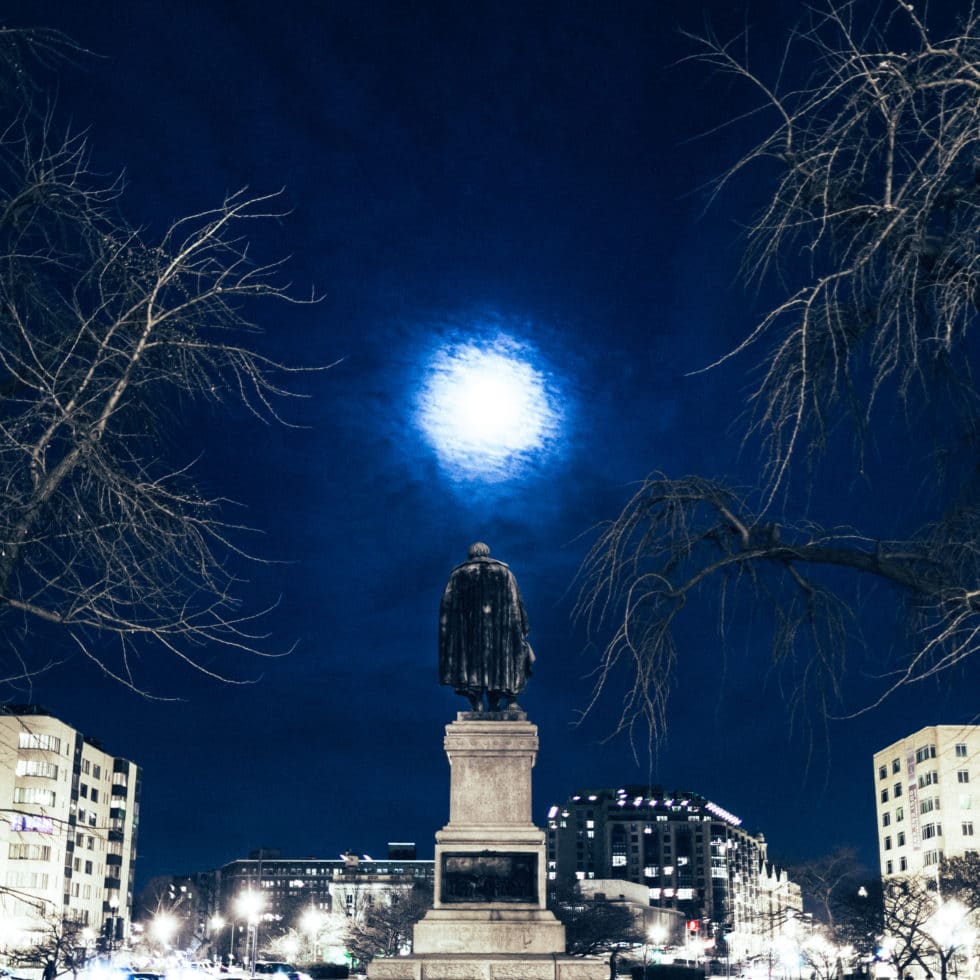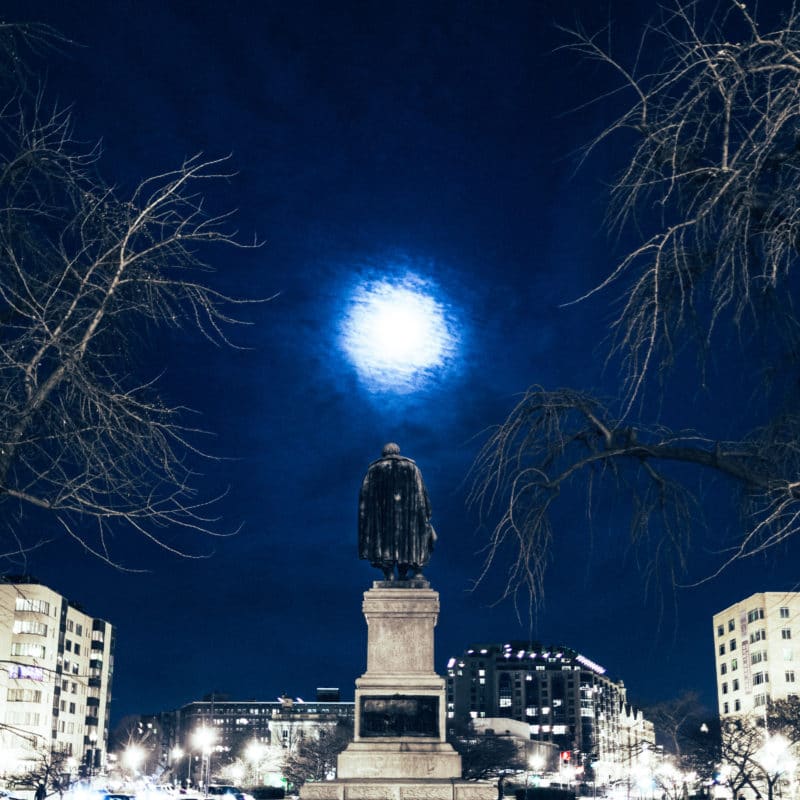 While exploring places to shoot the first thing I said when I got over this intersection was "oh man I don't think my lens can fit in the fence" luckily someone cut a great spot in the middle.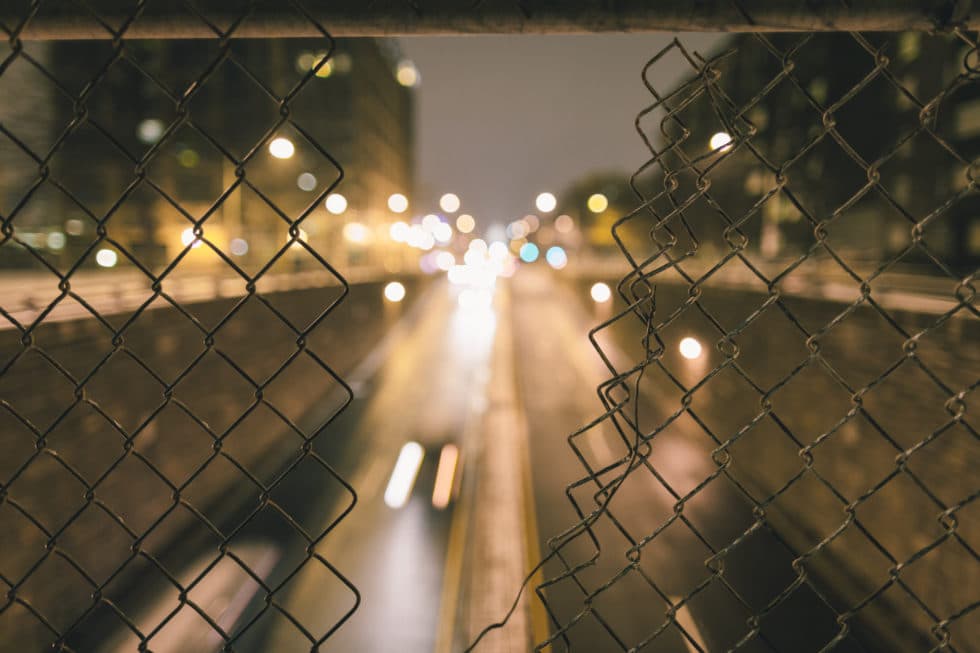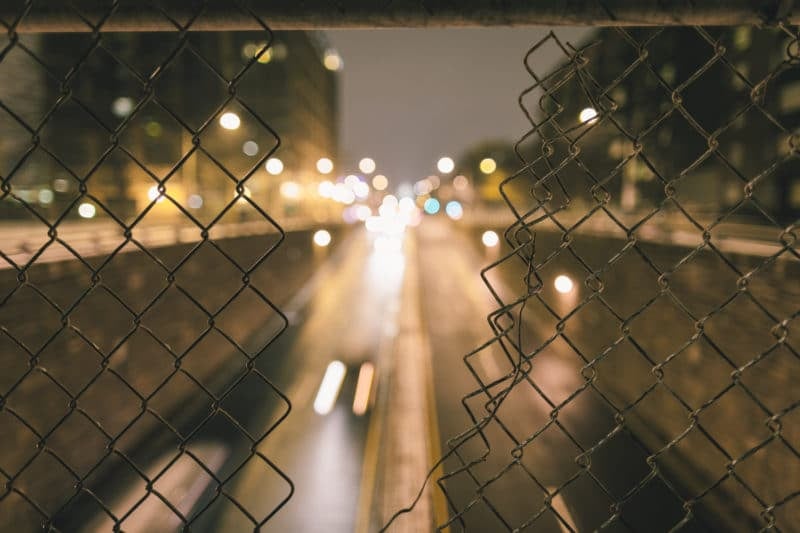 Even in the cold weather I took time to take some long exposure shots of highways running through DC. Something about making these chaotic roads look calm is soothing. If you're interested in learning night photography you can read my night photography tips.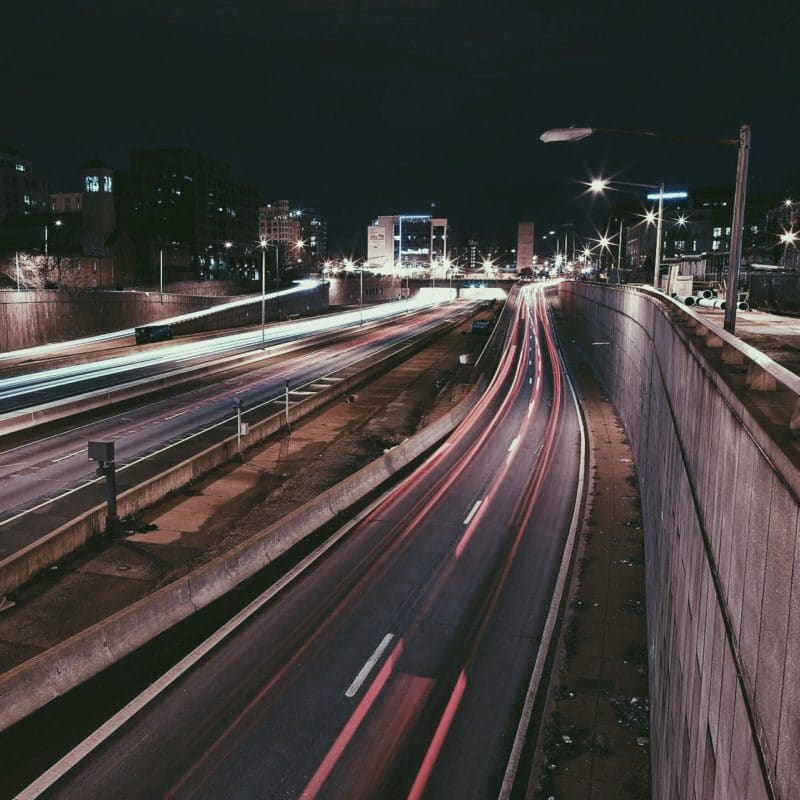 Another noteworthy spot in downtown DC is the Yards next to the National's stadium. It contains a very unique bridge which looks perfect at night (just don't go on a cold night like I did!).