DC is beautiful in the fall, especially at Rock Creek Park. Instead of heading to Rock Creek I took a stroll around the Washington Monument and was blown away by what I could capture. Walking around the mall has to be one of my favorite places to photograph in DC.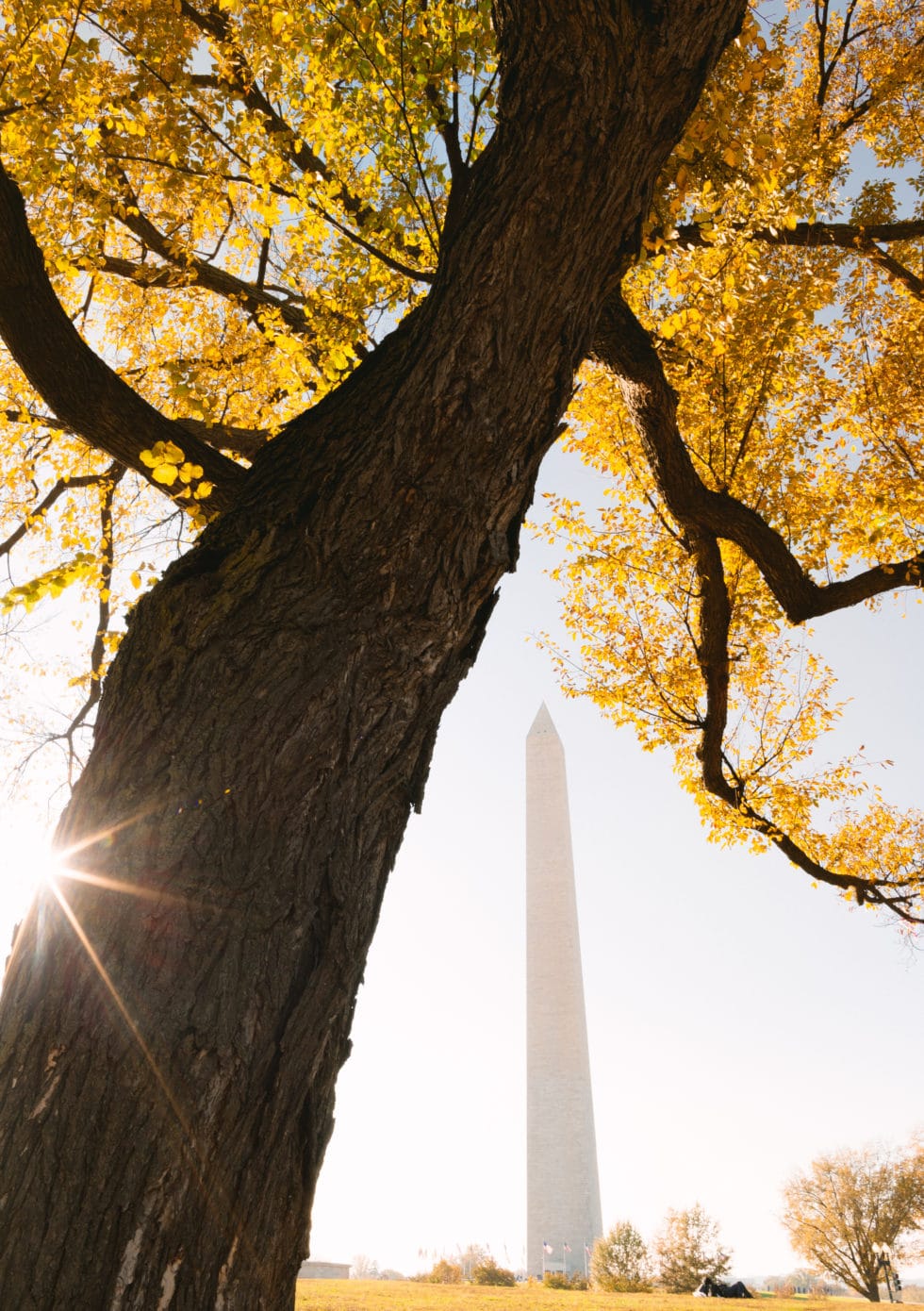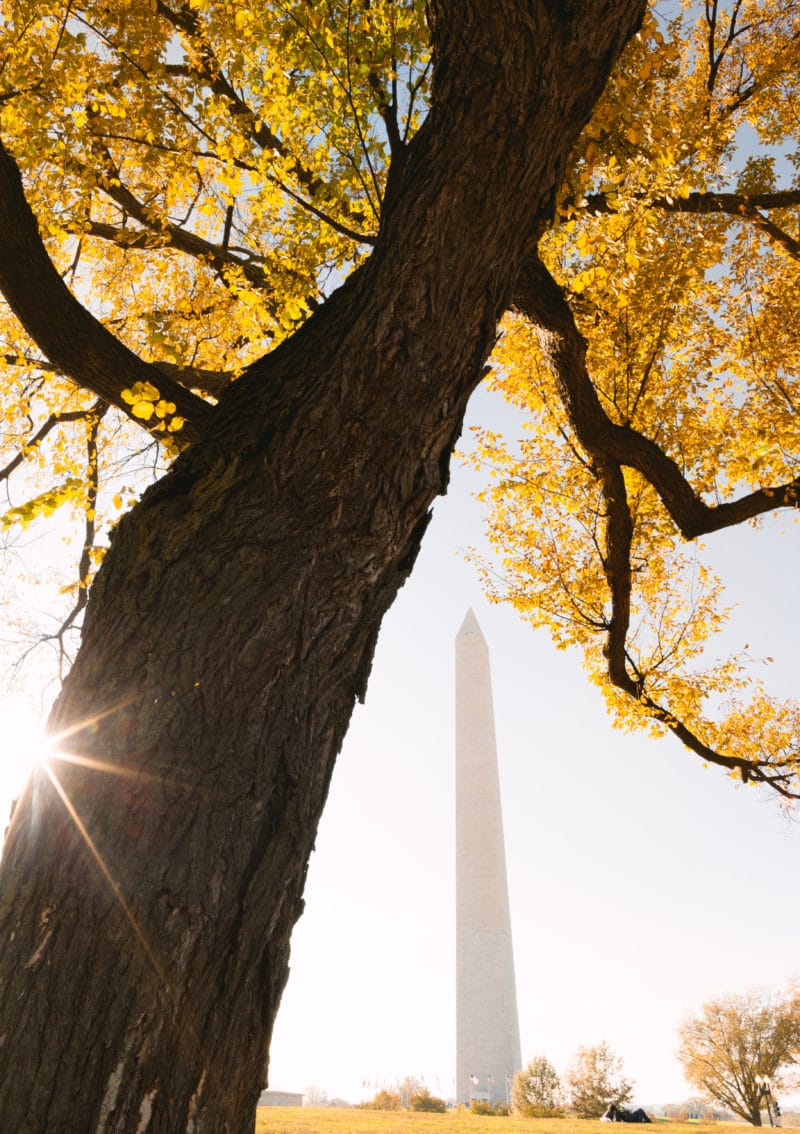 Many of the trees perfectly framed the Monument with colorful yellows.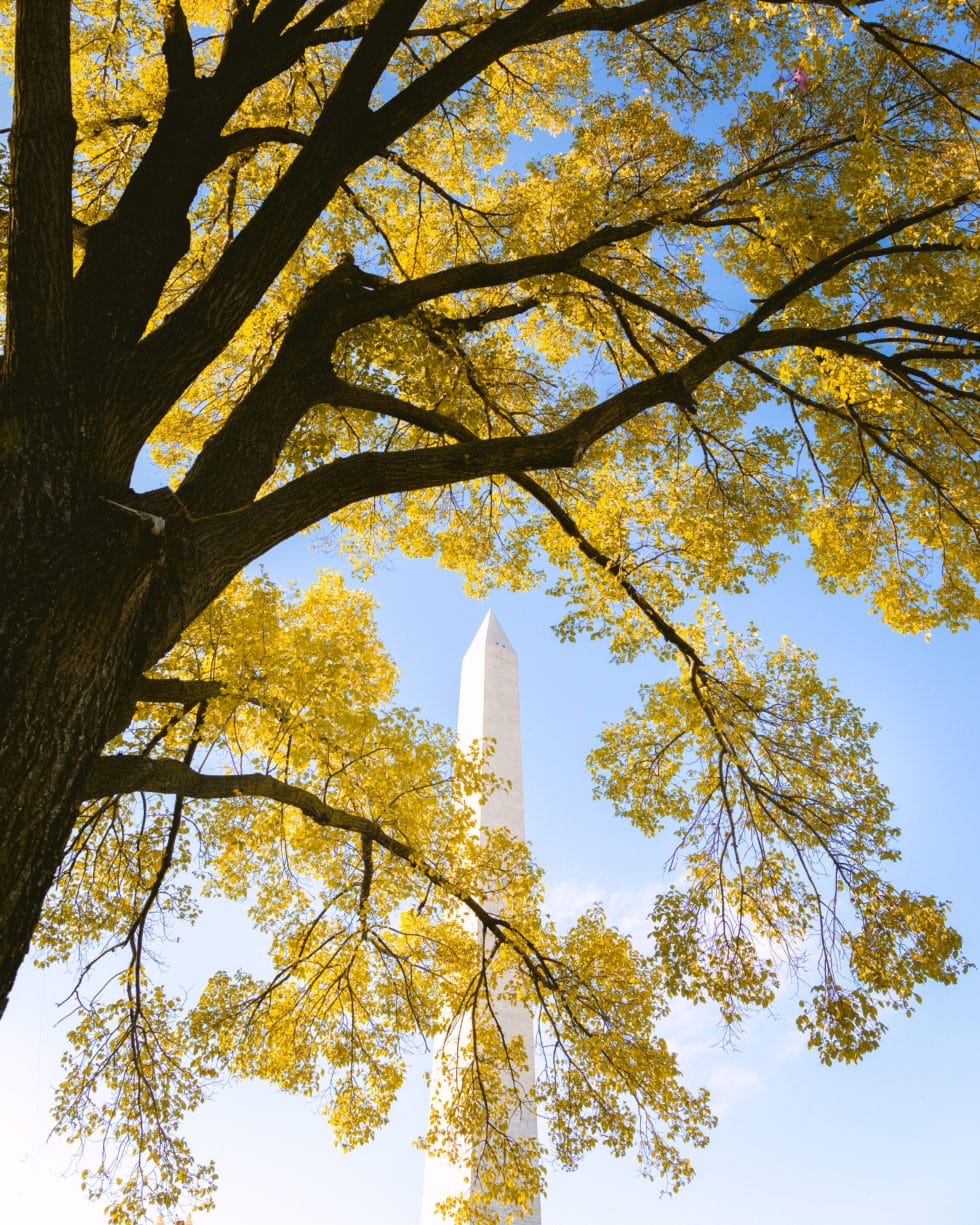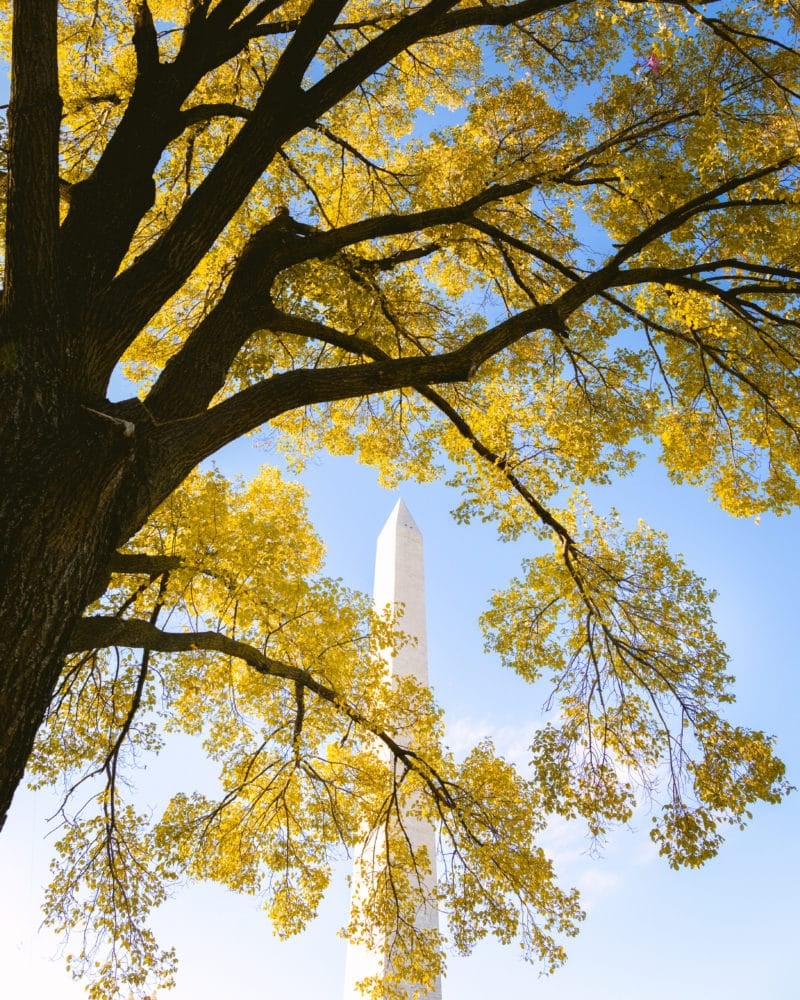 Foggy night at the Monument
The same night we had heavy fog roll into the area so I travelled back to the Monument for more.
Here's the foggy night from the WWII Memorial.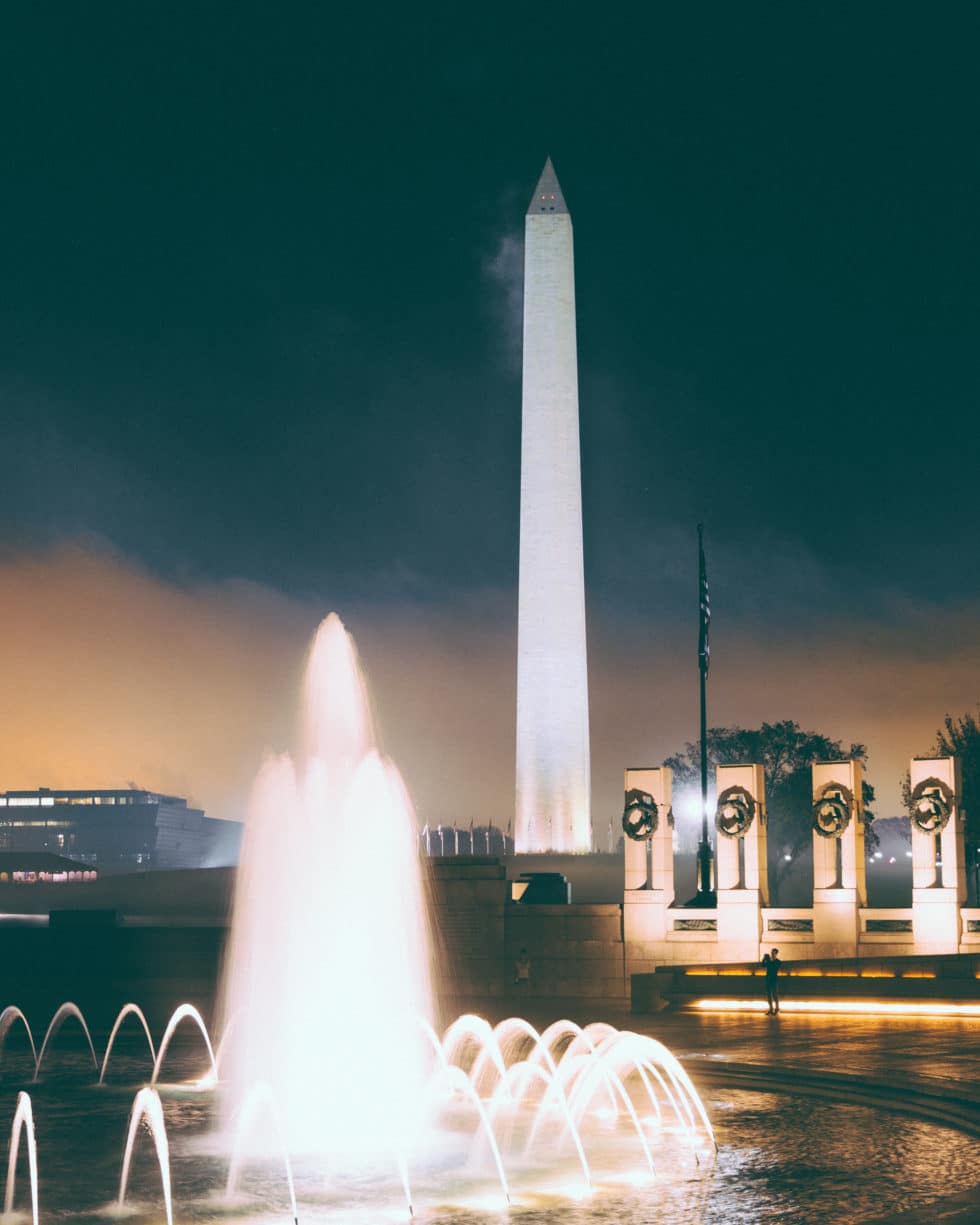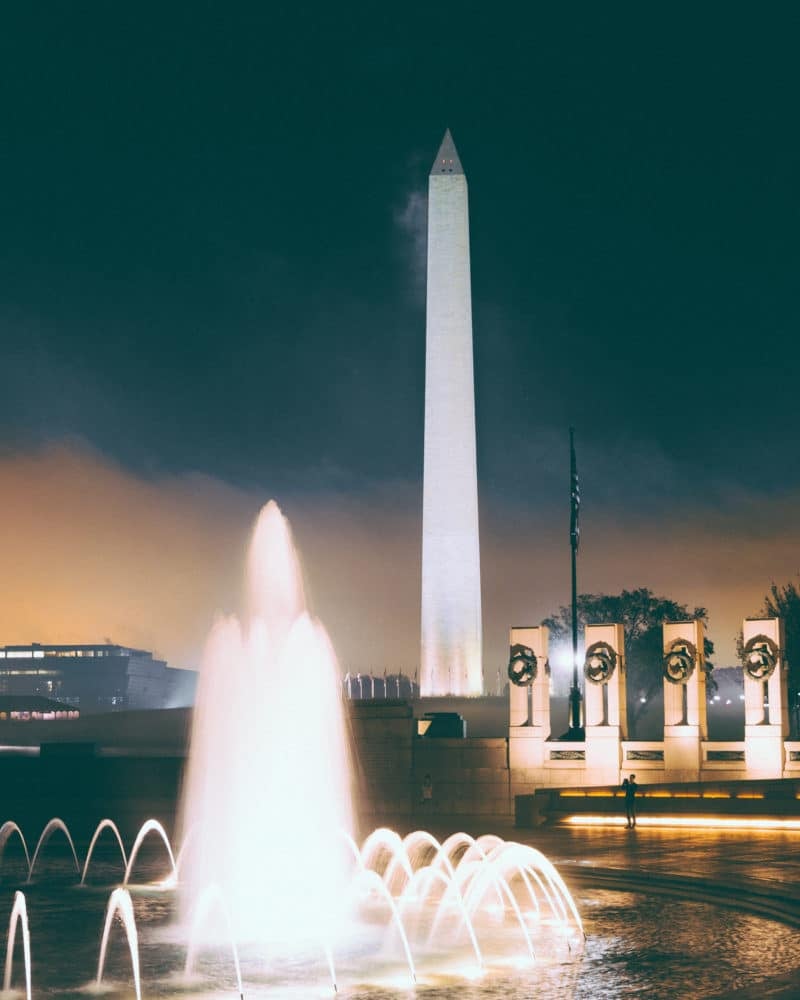 It was awesome to see the layers of clouds and fog rolling off the Monument. In the photos you can actually see the clouds pooling up behind the Monument.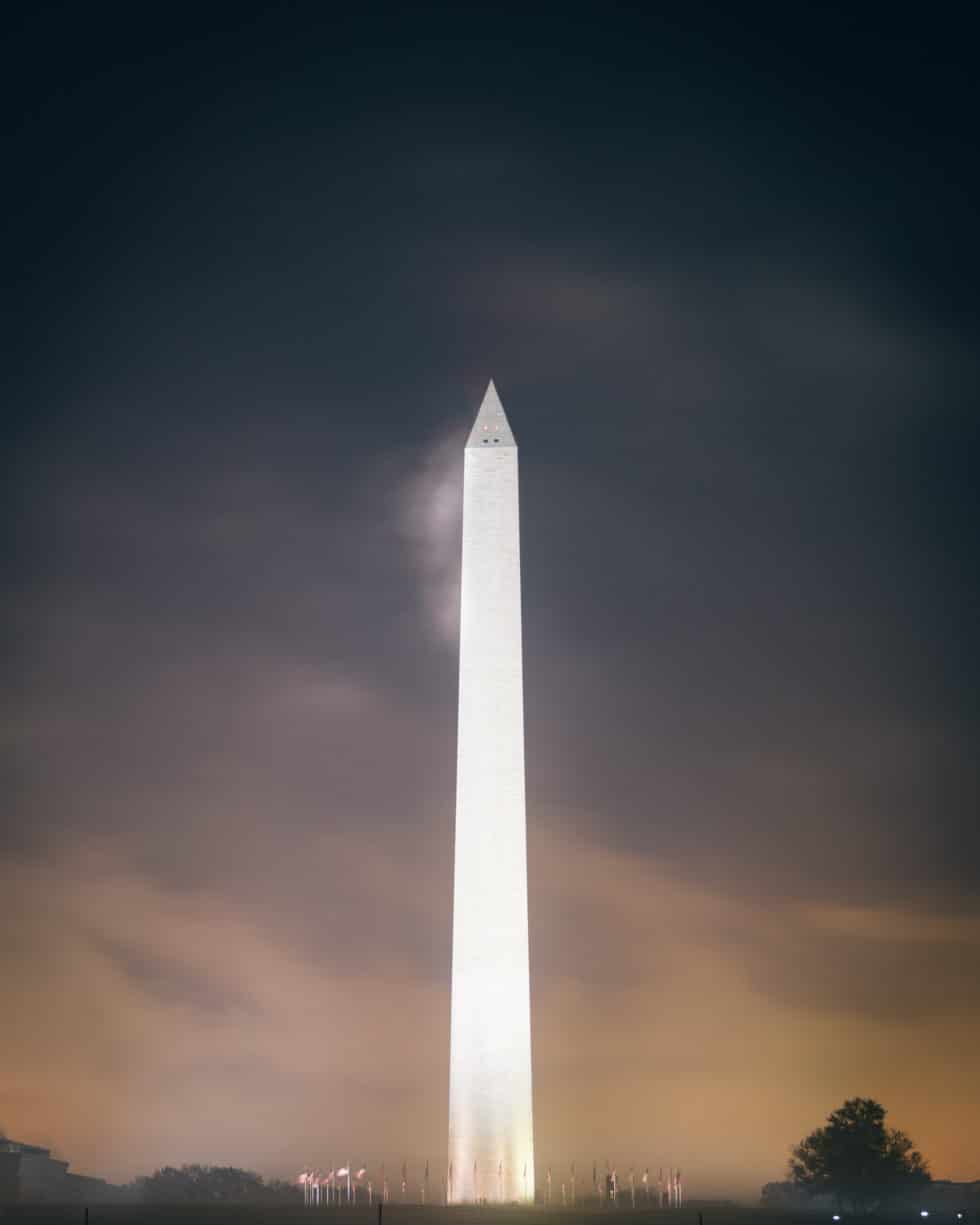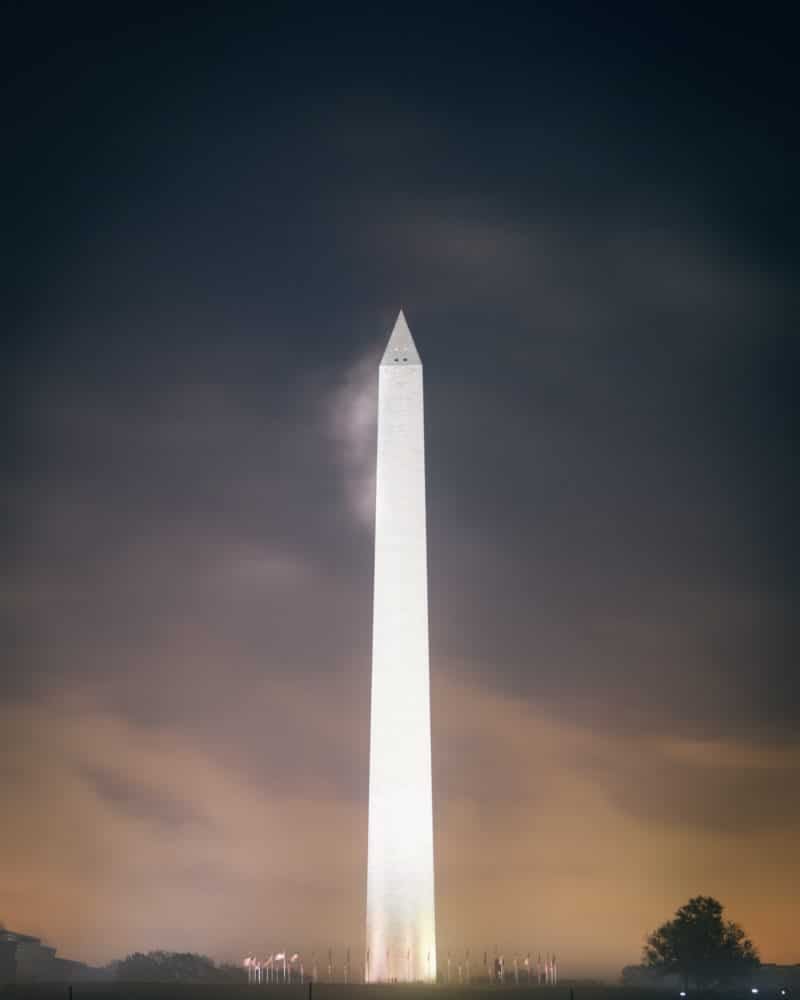 What's your favorite season in DC?