I've spent years filling my Instagram account with beautiful photos of Washington DC. Including well known spots like the Washington Monument, Lincoln Memorial and the Tidal Basin to less known spots in the city.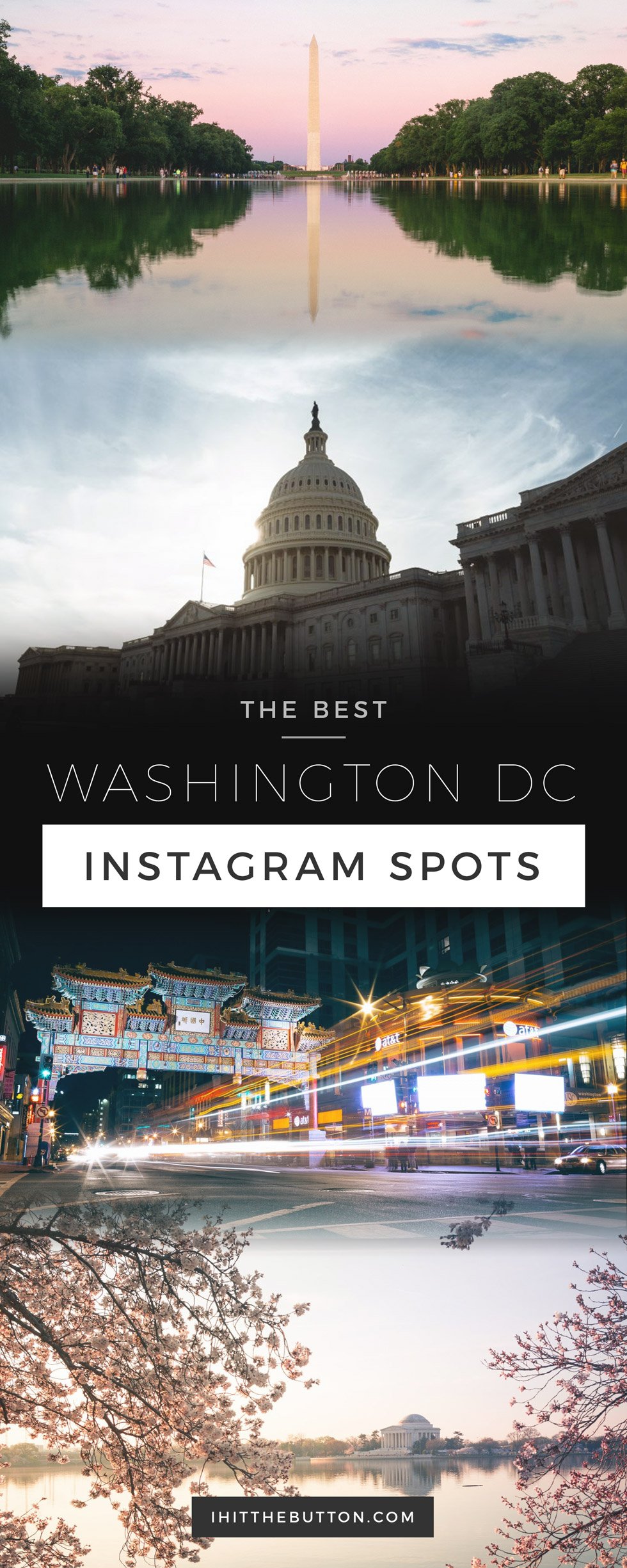 Therefore I want to share some of the best places to photograph in DC! I've also included some of the best times to visit specific spots.
The fastest way to get around DC is to use the Metro. You can walk to most of the spots listed by heading to the Smithsonian metro stop on the mall. To get around on the mall you can use the Capital Bikeshare but I recommend riding the metro to go to more urban areas.
Here is my list of the best places to take photos in DC:
The Washington Monument
The most iconic and recognizable building in all of DC is hard not to photograph since it's DC's tallest building. From the Tidal Basin, steps of the Lincoln Memorial or standing right next to it, the Washington Monument looks great at all angles.
Plus you can visit the monument 24 hours of the day which makes it a great place to photograph late at night. (Currently tickets to the top are suspended 2019)
Washington Monument on Google Maps
Read More