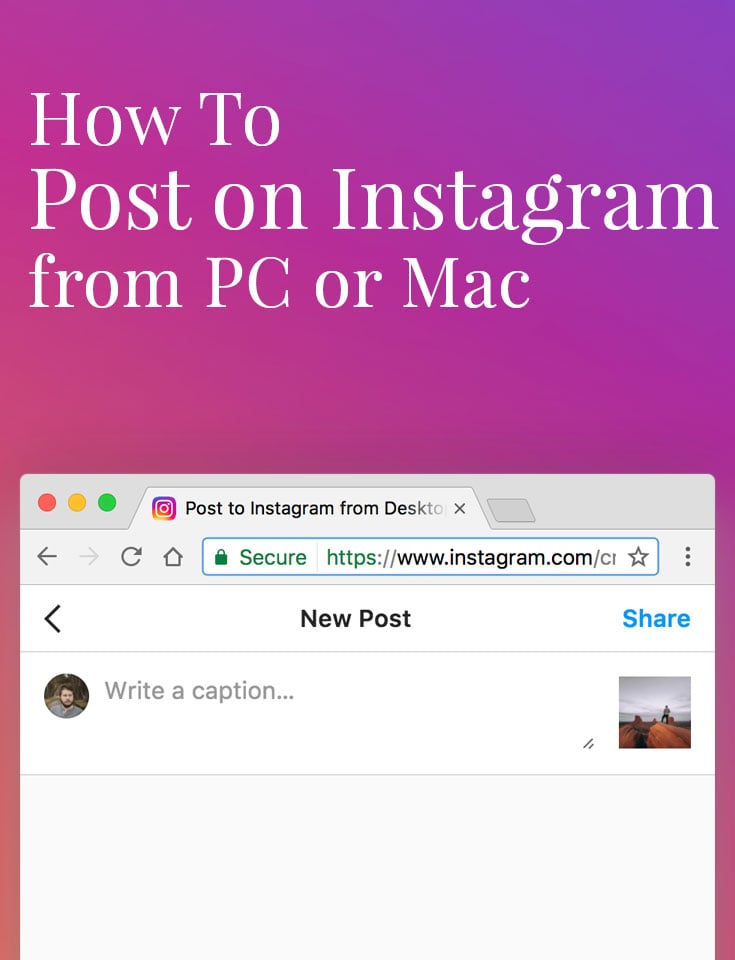 Instagram is meant to be a mobile app and, if you can, you should use the Instagram app to upload photos and stories.
If you're shooting photos with a DSLR or mirrorless camera you know it can be a hassle to get your photos to Instagram. Here is a list of techniques on how to post on Instagram from PC or Mac. This list is up to date with only working apps.
If you don't have an Instagram account you can sign up on their website.
If you're having an issue getting photos to your iPhone or Android phone I recommend using Dropbox, AirDroid, or AirDrop to do this task. Every photo I edit in Lightroom is then exported to a Dropbox folder so I can easily post to Instagram with my phone. Read More →