I finally made it to downtown DC for a sunrise and what better time than the Cherry Blossom Festival. It was smooth sailing with no traffic and it wasn't very hard to find a parking spot. Once I was around the Tidal Basin there was a photographer every three feet. I didn't realize DC was full of so many photographers (if you are one please get in contact!). Many, surprisingly, shooting portraits and video.
The Cherry Blossoms look much better at peak bloom, which is when this was shot. Last year I was about a week late, so many of the pedals were on the ground at that point.
How This Photo Was Made
To create this photo I actually used six photographs. First I created an HDR image using fix photos as I normally do (You can read how to do the same in my HDR tutorial). Then I actually took a four minute long exposure photo using my 10-stop ND filter to achieve the effect of the water looking smooth. Finally I merged parts of each photo that I liked into the photo you see here today.
More of Photos of the Tidal Basin Cherry Blossoms
I captured all of these while walking around the Tidal Basin searching for the perfect angle. It was great to see fellow photographers capturing creative scenes, especially these folks doing some modelling shots with flash.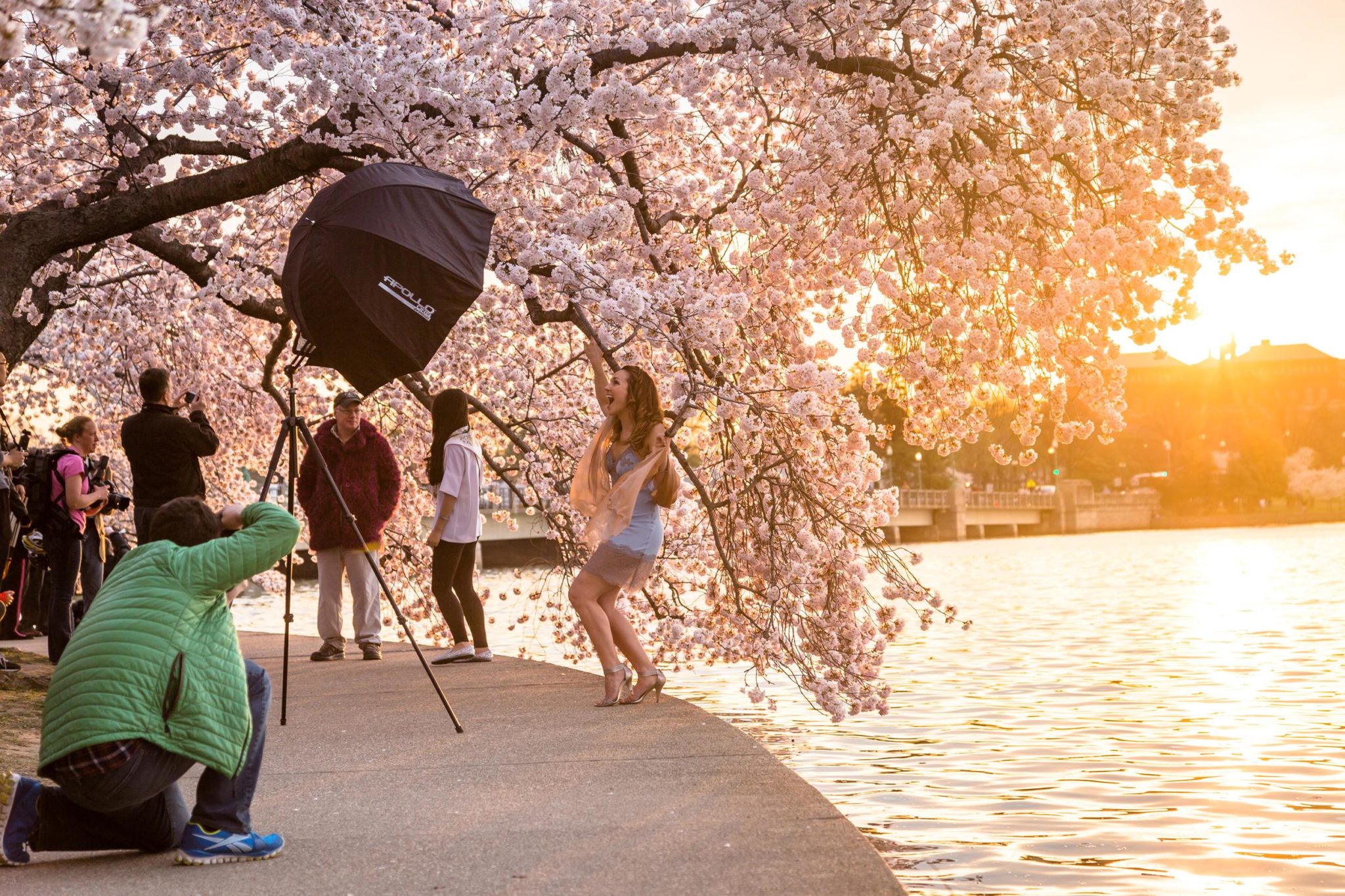 The inlet bridge over the Potomac river has holes in it allowing you to line up the Washington Monument and Jefferson Memorial for an interesting shot. I basically had to lay down on the ground to shoot this shot which was especially hard since the bridge was full of photographers.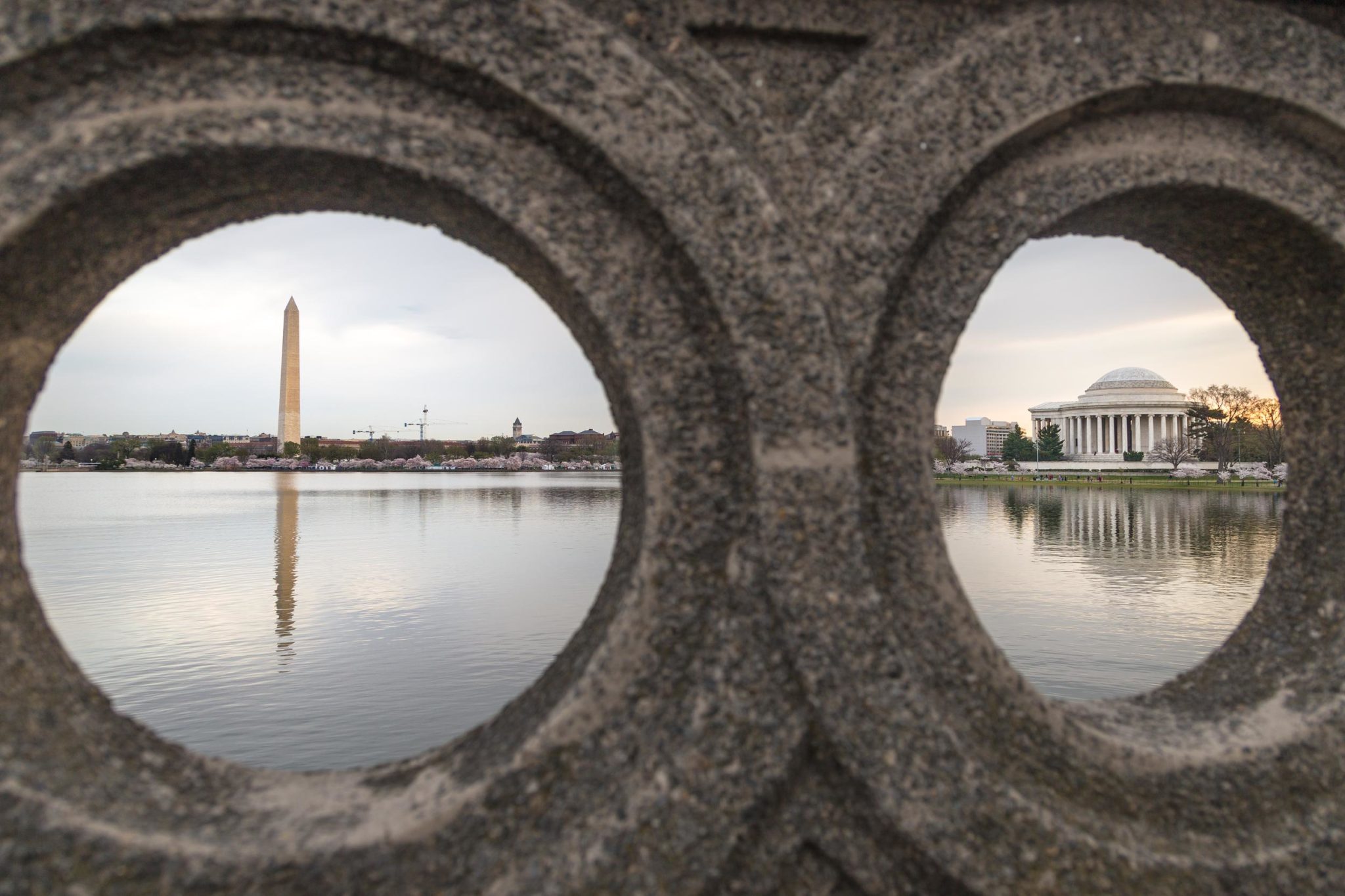 The monuments really glow in the morning sun, I love seeing the Washington Monument stand over the city (13 interesting facts about the Washington Monument).