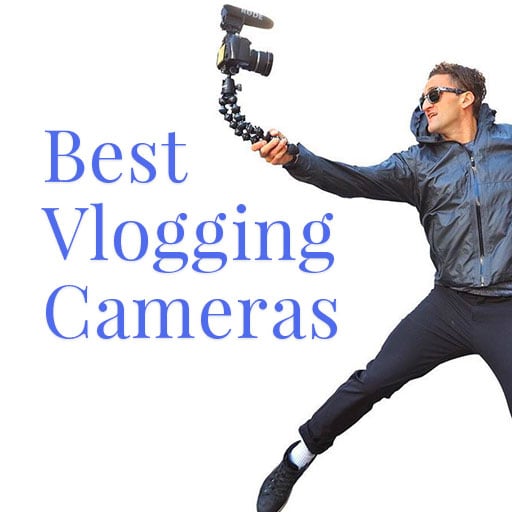 Starting a video blog aka a vlog? YouTube has quickly become the best way to share your stories and having the correct camera is essential. If you plan on making a vlog a part of your life it's important to have a camera that's easy to use while on the go.
There are tons of different options in terms of cameras for vlogging that range in price, quality, and size.
This list is broken down by price so if you're looking for a camera at a specific price point check the menu on the right side.
Tips for choosing the right vlogging camera:
📷 Consider where you will be vlogging, if you're vlogging during your commute you will probably prefer a point and shoot but if you want to make a cinematic travel vlog a DSLR or mirrorless would be a better option.

🤳 If you're just starting out a point and shoot will be much easier since bigger cameras can be cumbersome due to their interchangeable lenses.

🗣 It's important to consider the audio quality of your vlog as well as the video. What people hear is as important as what they see and being able to have an external microphone can greatly increase production value.

🌀 Having a wide angle lens is important since you'll be holding the camera. This making having interchangeable lenses a great benefit.