12 Beautiful Places to Take Engagement Photos in Washington DC
Newly engaged? Congratulations!
Now it's time to share it to the world with an engagement photoshoot.
I've already shared the best places to take photos in DC. But I see a lot of people wondering where to take DC engagement photos.
Luckily my friend Adam Mason who is a wedding photographer has been so gracious to share his list of the best places to take engagements photos in DC.
From obvious places like the Jefferson Memorial to more unique locations like Eastern Market; these spots are sure to be the best way to share your engagement.
Need a Photographer?
In addition to writing this post Adam is also an engagement photographer and wedding photographer. Check out his work on his
website
.
Here is the list of the best places to take engagement photos in Washington DC:
Lincoln Memorial
The Lincoln Memorial is one of if not the most visited place in all of Washington DC. It's size and the fact you can photograph it in any light makes it my top spot for engagement photos. Many of my favorite engagement photos I've shot have been at or around the Lincoln Memorial.
Cherry Blossoms
Now for this location, you can only take engagement photos at the Cherry Blossoms for about a week or so, every year but they are so gorgeous to do so. Usually the cherry blossoms hit peak bloom around the end of March or beginning of April, and that's the best time to have your cherry blossoms engagement session!
Pro Tip: Schedule your shoots during sunrise to avoid crowds! You'll be glad you did.
US Capitol
Others may disagree, but I love shooting engagement photos at the Capitol. The best place I think is actually on the East side of the Capitol because during the afternoons, the light is behind the dome and you get this magical glow. There's also some grass and trees so you can really get a variety of shots in with little amount of walking.
Jefferson Memorial
The unsung hero of engagement sessions in DC, the Jefferson memorial. This unique memorial is hard to get to and parking is tough, but the diversity of looks you can get make it high on the list! Whether it's in the memorial, near the water, or even in the green grassy areas nearby, you can get some amazing engagement photos here!
Pro Tip: Parking is not closeby, so unless your clients are up for walking a lot before their engagement photos, try to get a cab together or meet them there!
Meridian Hill Park
Meridian Hill Park, also known as Malcolm X Park is a northwest DC staple and a fantastic place to do engagement photos. From the lower courtyard where there are wonderful benches and architecture, to the famous cascading waterfall, Meridian Hill Park engagement sessions have tons of variety. Walk up the steps on either side, and the park becomes this secret getaway with no crowds and you can feel more comfortable with your love.
Washington Monument
Ah, the wonderful Washington Monument! If a couple really wants to signify their time in DC, this is where you want to make it happen. The monument is difficult to get into photos, so oddly enough don't try to get too close to it. You can strategically place the monument in your photos from as far away as the Capitol or Lincoln Memorial.
If you're planning an engagement shoot on the mall you may need to plan a bit. I have found the park service will have an issue if the couple is wearing wedding attire.
National Gallery of Art
The National Gallery of Art, specifically The East Building is an incredible location for DC engagement photos. There's lots of patterns and colors, artwork, and my personal favorite: the multiverse: an escalator walkway that connects the West Building and East Building of the National Gallery of Art is a definite for some creative shots.
Extra tip: The National Gallery of Art closes at 5PM, so make sure you're there before then even if sunset is a long ways away.
Library of Congress – Madison Building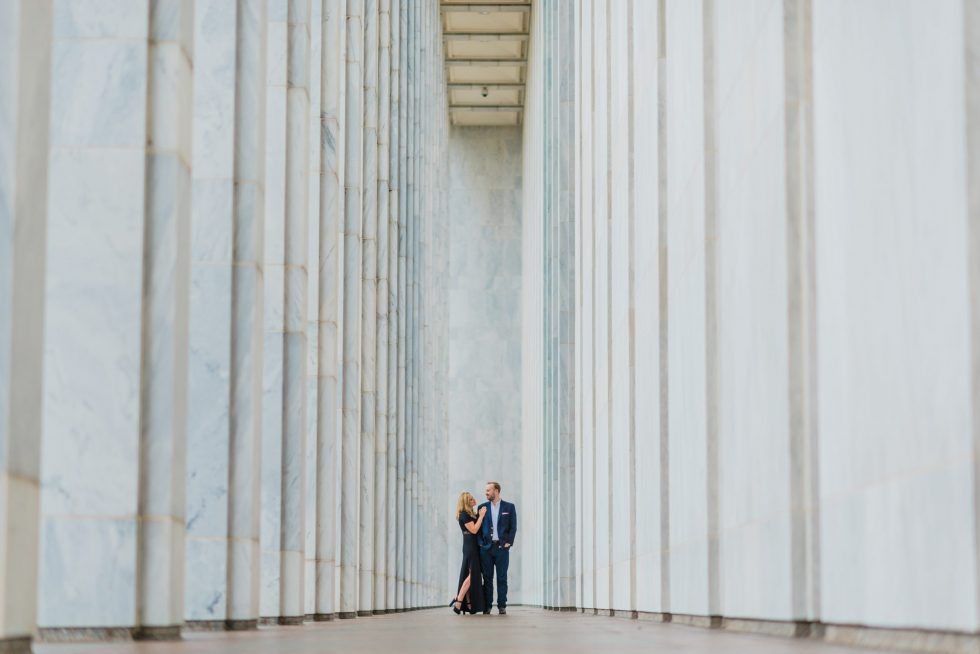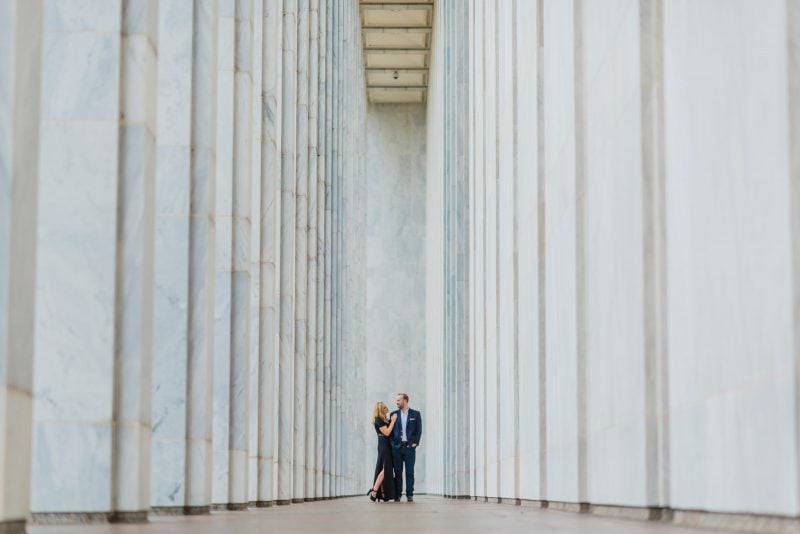 I was hesitant to include the Madison because honestly, it's my secret weapon. I love the lines, color and simplicity of the Madison's entry way and outdoor lounge areas. In the summer, light fills the columns with beauty and makes even iPhone photos look good. In the winter, it's a great place to hide your couple from the vicious DC weather.
National Cathedral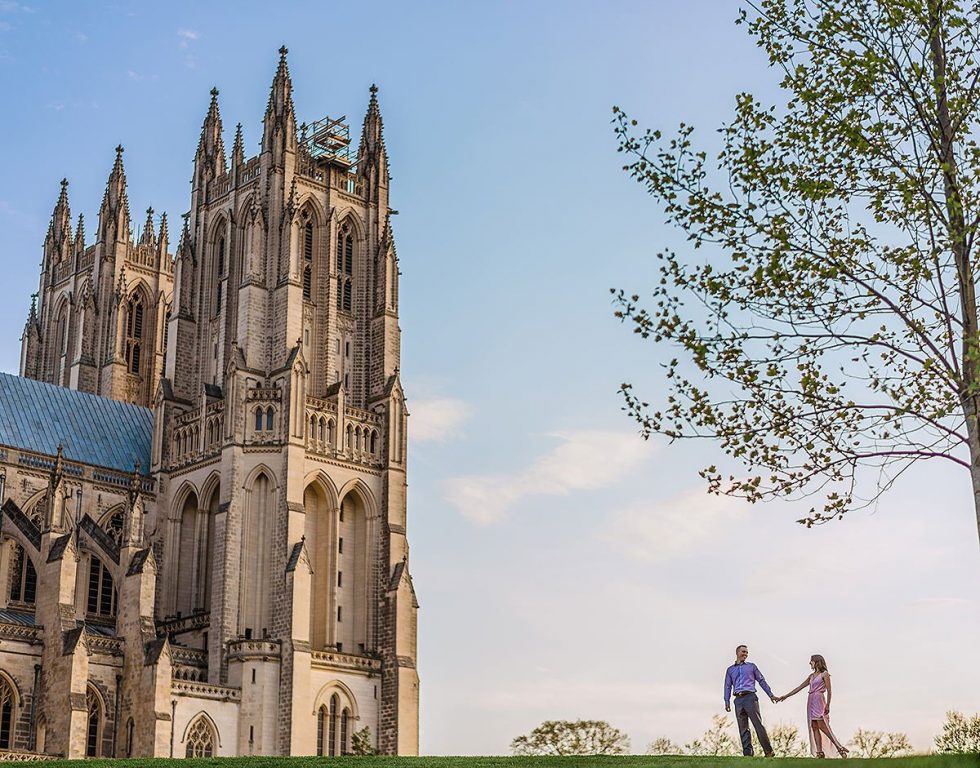 If gorgeous European architecture is your fancy, one hidden gem in Washington DC is the National Cathedral. Because it is a few miles from Capitol Hill, the National Cathedral is seldom crowded which means you and your photographer can shoot wherever you'd like. Something I love especially, is the secluded garden on the back side of the church. There are benches, great light and the backdrop of the National Cathedral can turn into a street in Paris.
Eastern Market
Another lesser known area but very cool for photos. Eastern Market and its surrounding area have a ton of neat little alleys and patterns to keep any couple or photographer occupied. Also, the cute houses near Barracks Row always make for fun classic engagement photos in the summer.
Georgetown Waterfront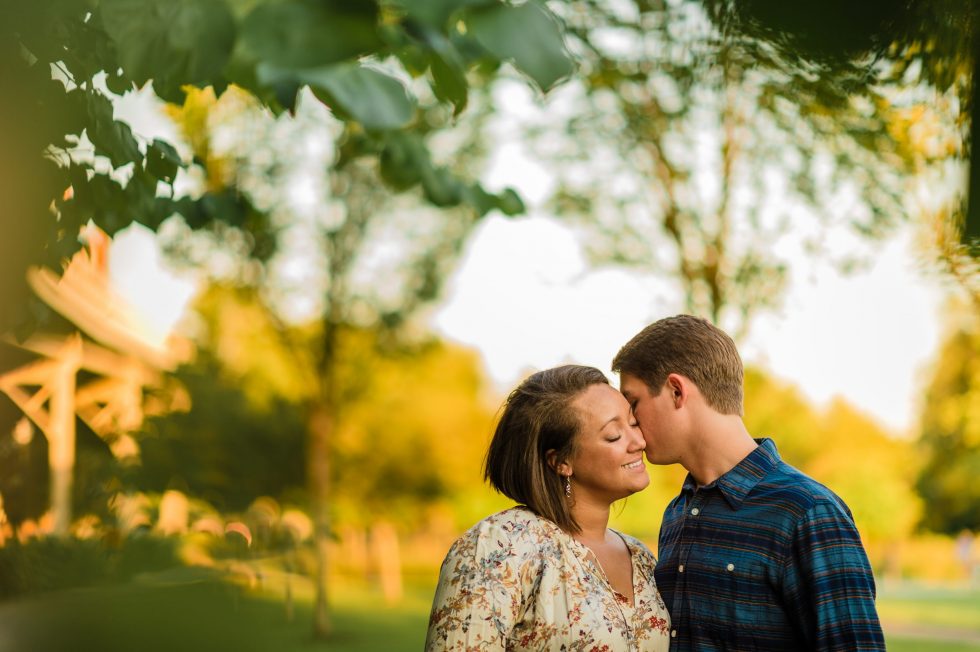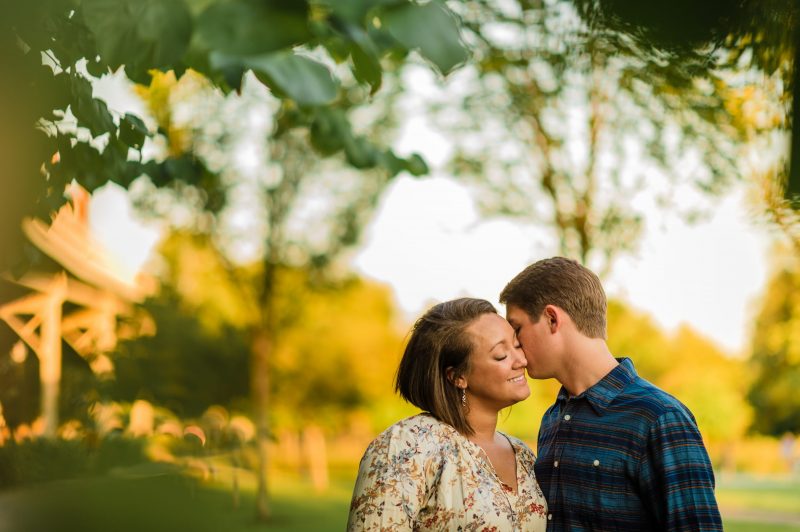 Everyone loves Georgetown! Georgetown has a ton of unique options in all kinds of weather. From the urban couple who wants the street look, to the couple who wants a natural Fall leaves look, Georgetown is a great spot.
Yards Park
My last recommendation on where to do engagement photos in DC is the newly done Yards Park. Located near the Navy Yard metro, Yards Park has a ton of unique urban structures and park area, along with the Potomac River in the background which makes photos extra interesting.
I like Yards Park because it's close to good food (Bluejacket and BonChon) and honestly it's just not a common place for engagement photos yet.
Pro Tip: Take your clients out for ice cream at Ice Cream Jubilee after your session! They'll love you for it!
---
These are my top places for engagement photos in Washington DC, what are some secret spots you've found to be beautiful? Let us know in the comments!
Post written by Adam Mason
Related Articles
Featured Articles